Meet Adyen, the new ambitious young financial technology platform helping the world's leading businesses achieve their goals. After quick growth, a London Headquarters to call home was on the cards, which is where we came on board. Adyen set out a clear brief and set of priorities for their office move, which we took on with full force to curate an exceptional working environment for their Soho based space.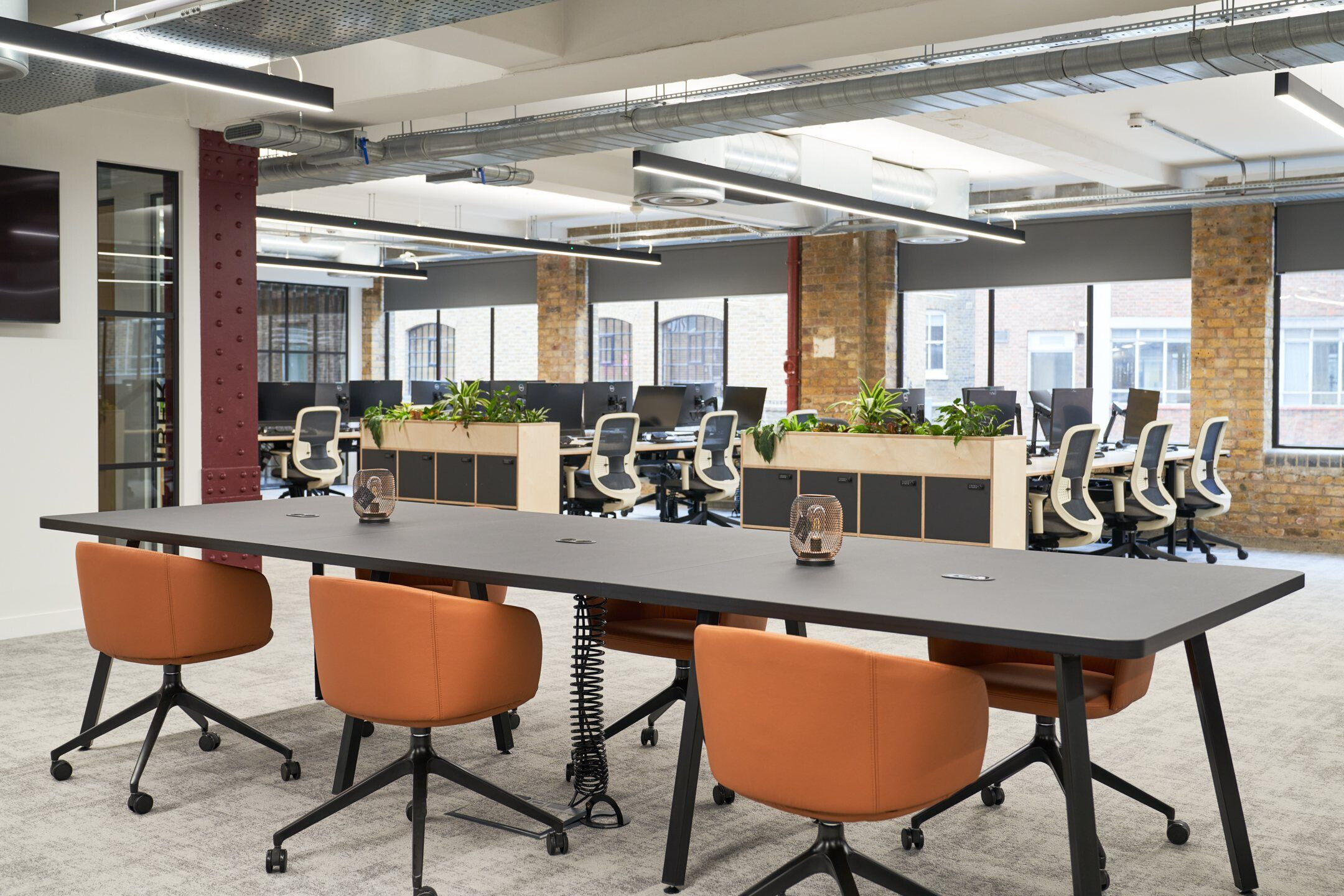 Adyen called on their team for input to find out what they really wanted out of their new home. Their brief? Create a holistic, wellbeing focused workplace for their team to enjoy, a home away from home, with all the benefits that working from home provides.
Feedback from the team was that flexibility was key, as was the importance of been able to exercise and hit the gym. We took this into consideration and made the most of the larger floorplate by curating a wellness, fitness focused area within their office space. Inside the wellness room you can Pelotons, a Rowing Machine, and an Elliptical Machine. A perfect addition to a modern-day workplace. This home away from home theme can be seen throughout the design of Adyens' new HQ, from the array of soft seating to the handpicked decorative textile elements, our designers have curated the perfect working atmosphere.
Privacy can be challenging to find in some workspaces. Adyen recognised this and made it a priority to have a privacy room incorporated into the office design. Our designers developed a multi-functional space that would be appropriate for a variety of activities like: prayer, meditation, breast feeding or simply getting ready for an exciting event, catering for a vast variety of their team's needs.
A must-have from the team was to include a Barista run Coffee Bar. We designed and installed a sleek and stylish café area, providing a social space for employees to enjoy with a freshly prepared barista style coffee. Adyen have generously given this beautifully crafted space to the charity 'Change Please' to use as a training facility for the homeless who are training to become Baristas. This is a fantastic initiative, and we are super excited that the space we have created can be used for such an important cause.
Adyen's new workspace is a perfect example of a home from home style working environment, which truly reflects upon the family like atmosphere of the company and its culture. We are very proud of this project and are happy to see the team at Adyen settled into their new forever home.
Team:
Platfform Furniture Consultant