A Spacious and elegant country house surprises with its proportionality and serenity of the solutions used: the eye freely glides over the surfaces, any perspective develops into a view from the window or a reflection in the mirror. There are no unnecessary walls or decorative elements in the house. The reception rooms occupy the whole ground floor, while the first floor is completely reserved for a private zone.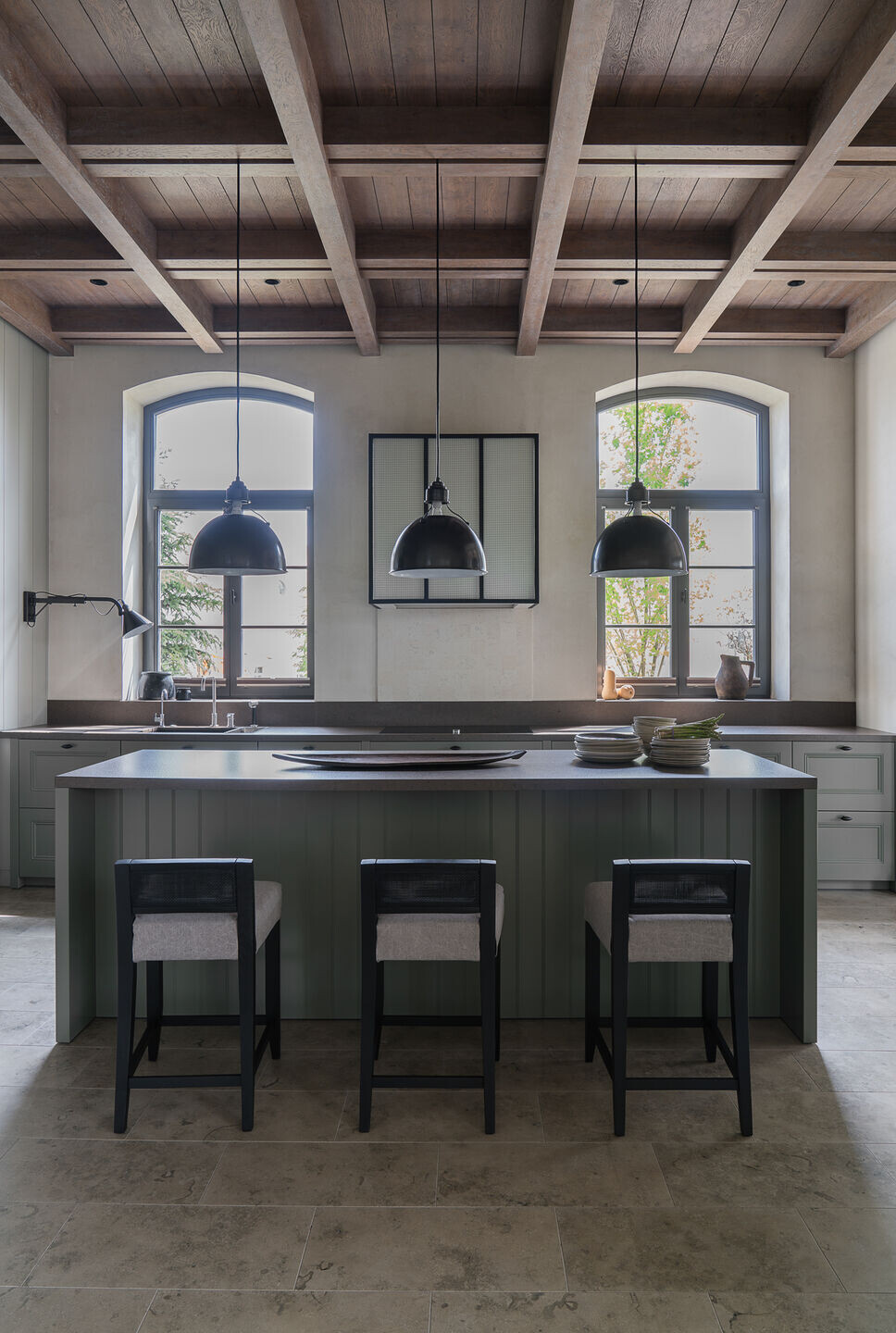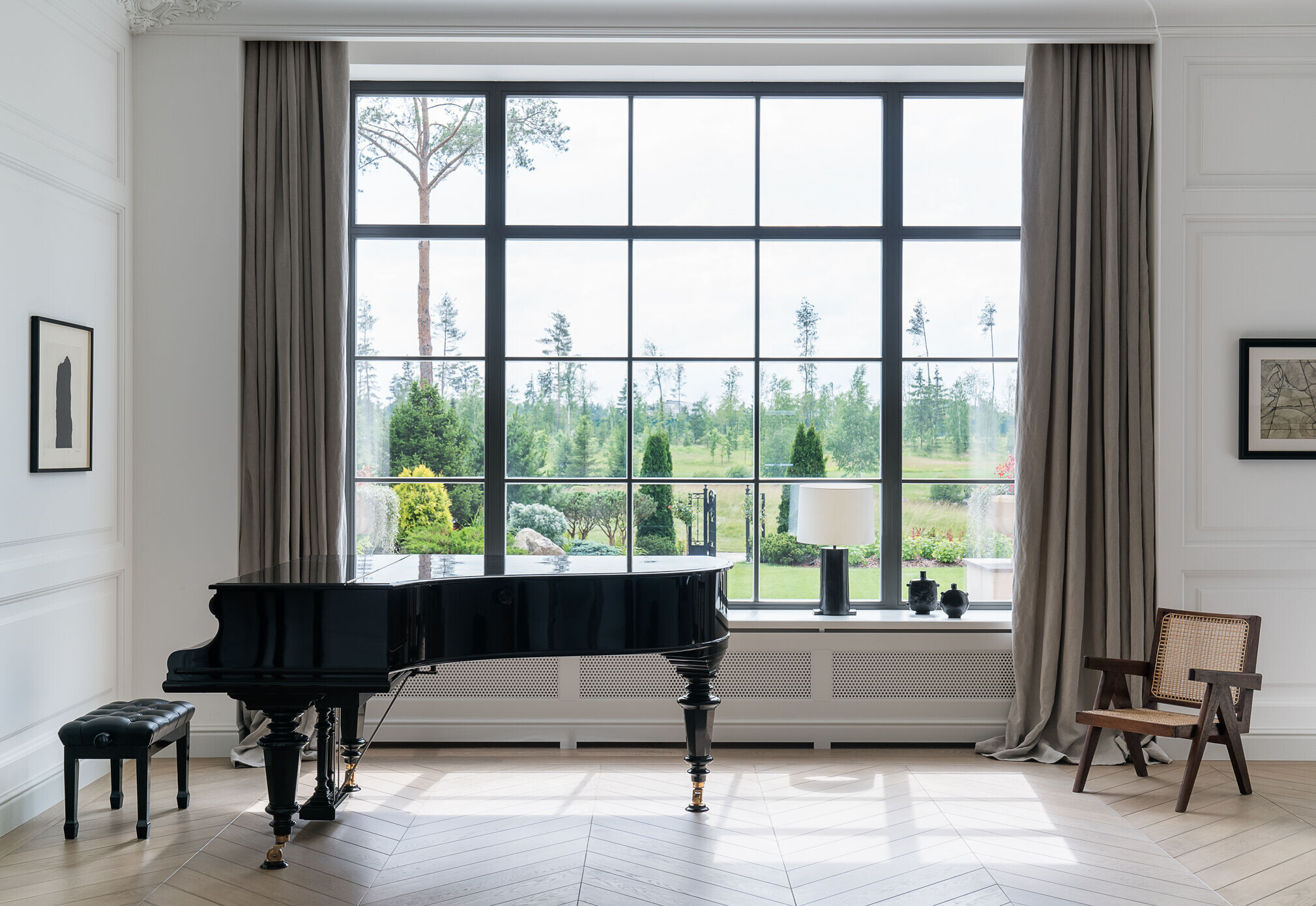 Moreover, on the lower level there is a separate barbecue area with a living room, a fireplace and a kitchen. The house owners say that the distribution of these spaces allows entertaining guests without disturbing the children.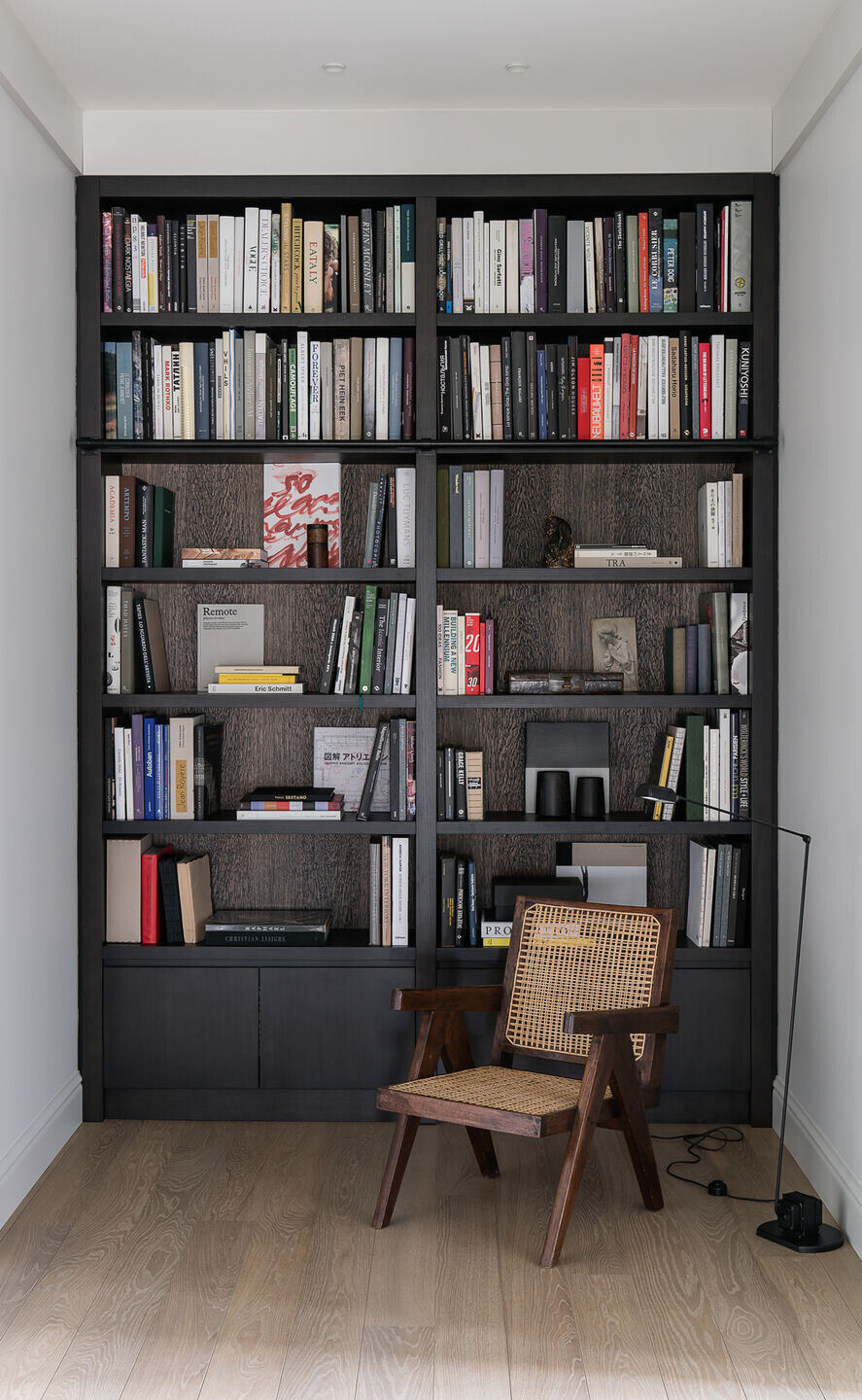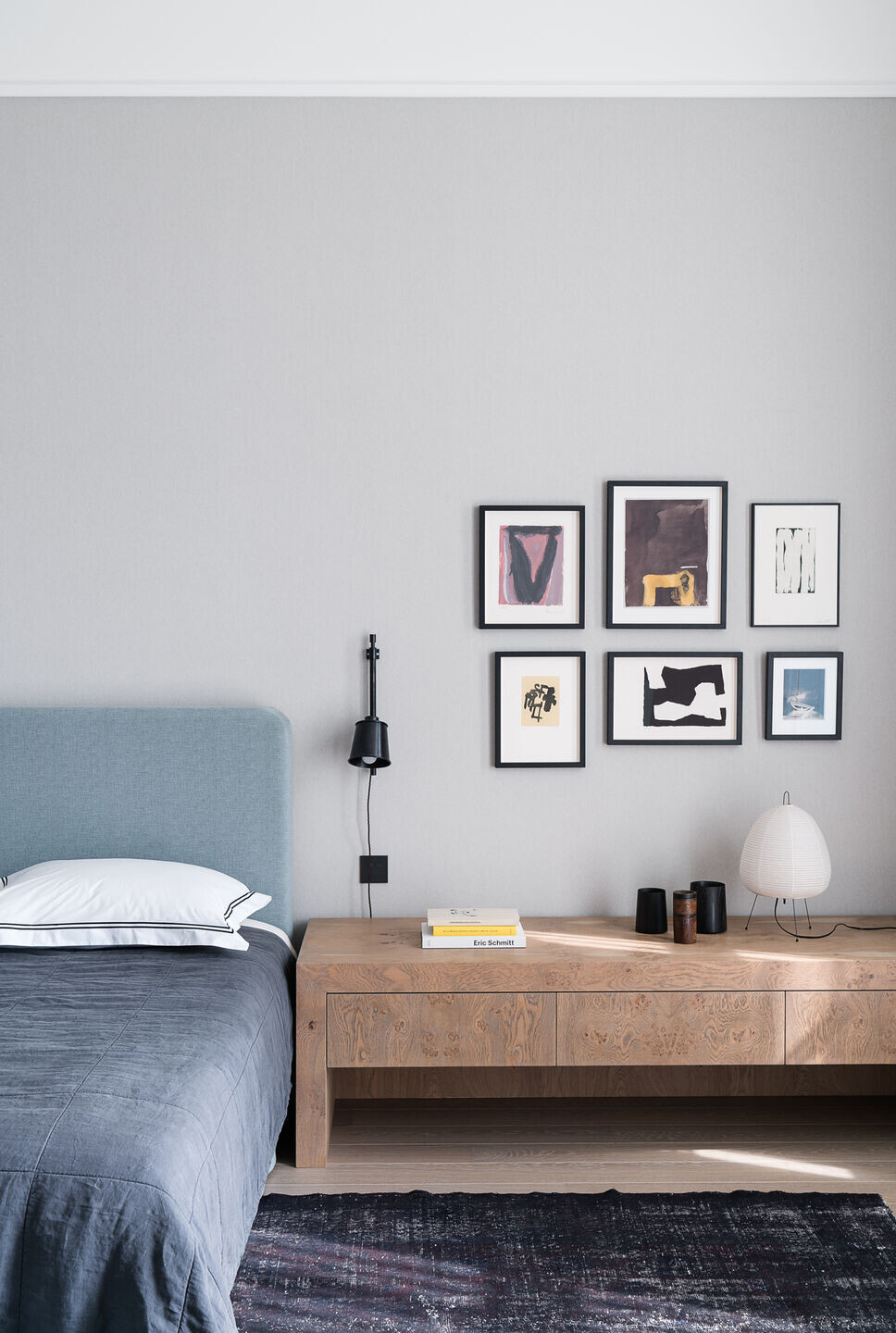 In addition to the wishes connected with the house layout, the clients had very specific requirements to the interior design: the central part was expected to be decorated with stucco moldings, while the kitchen was supposed to be in rustic style.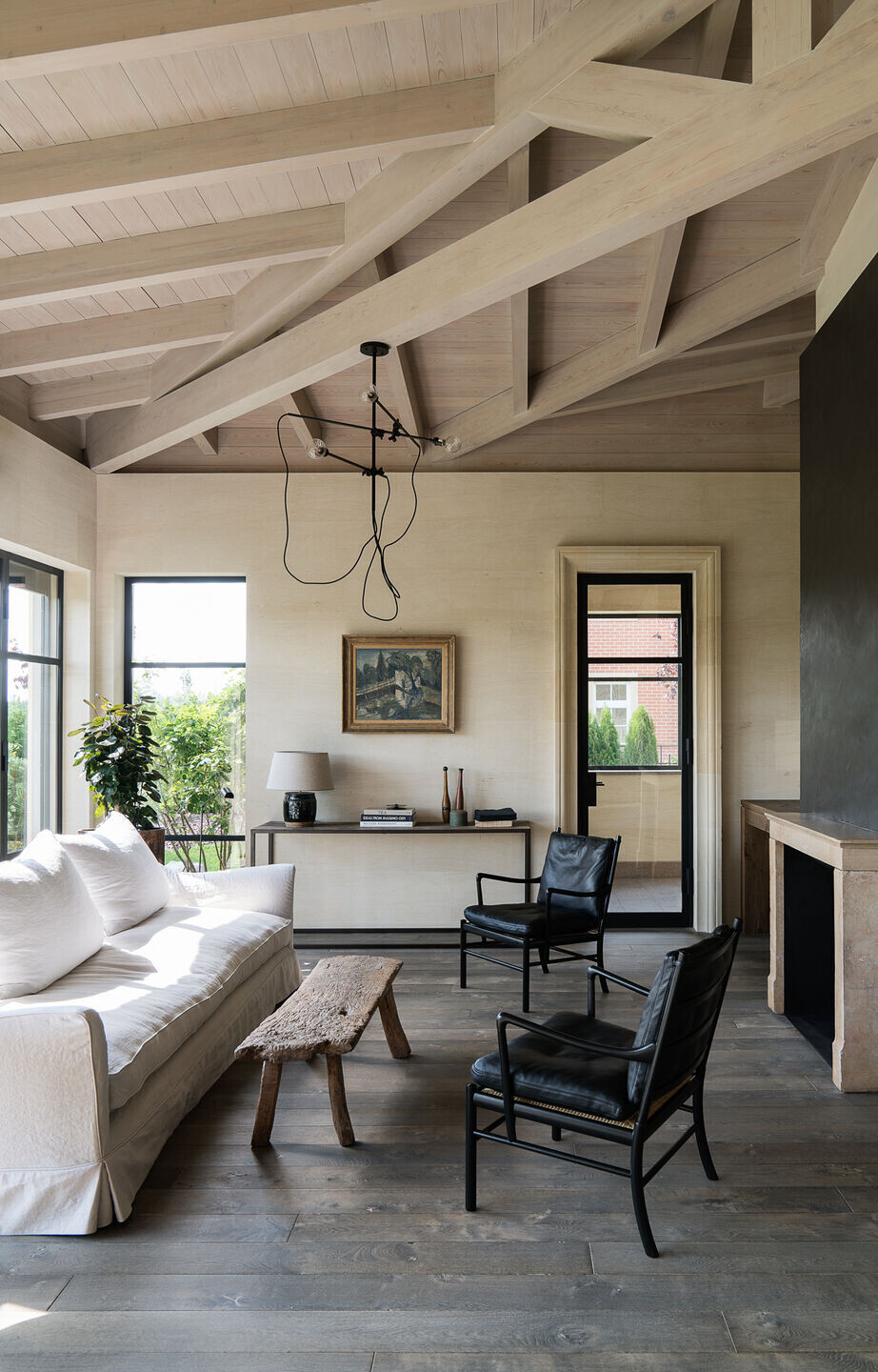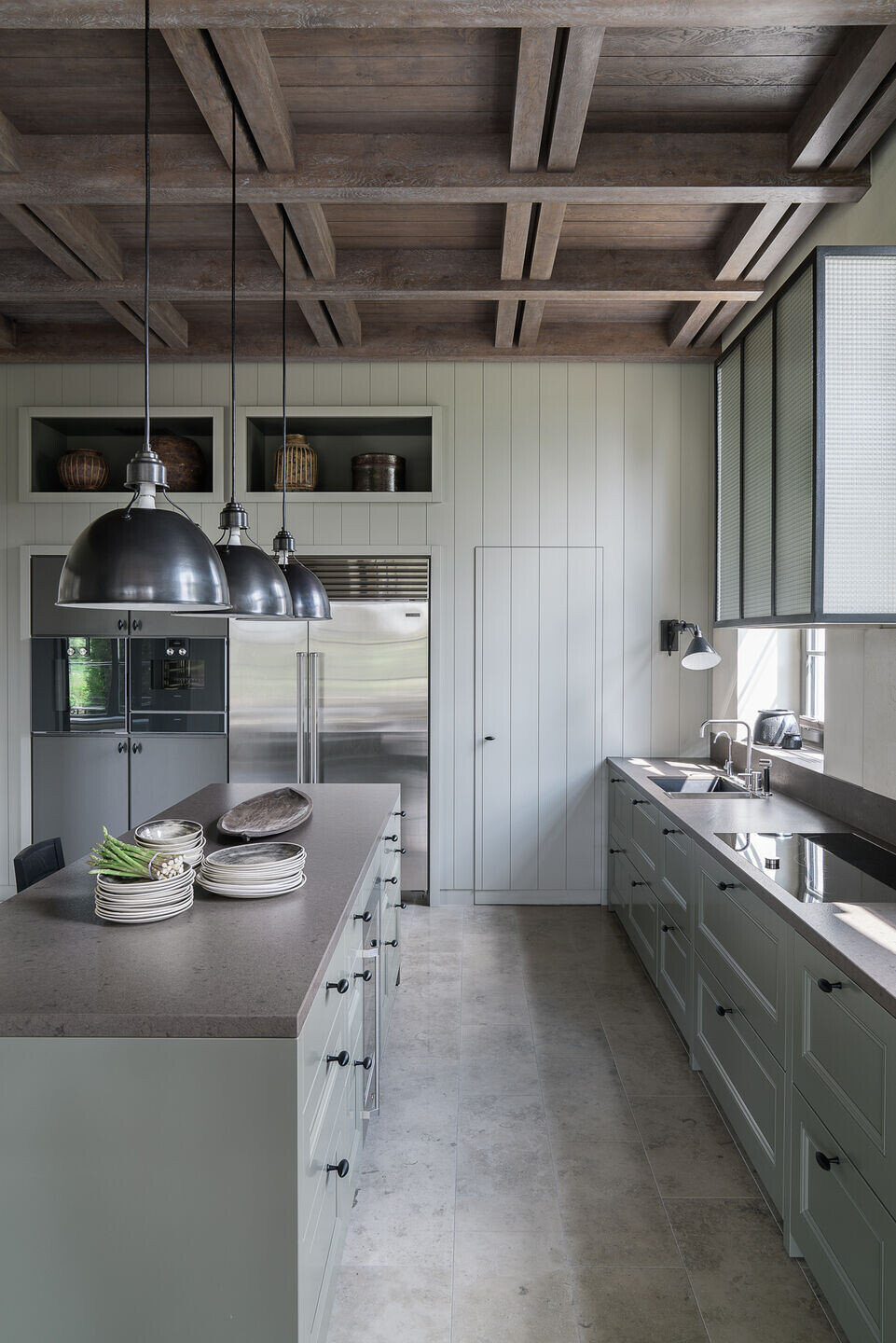 The architects carefully chose the plaster decor of the walls and ceilings, trying to create an elegant blend of the interior lines and harmonious articulation of the ceiling panels.
Material Used:
1. Facade cladding: Limestone facade
2. Flooring: Oak floors, Sturdy Design
3. Doors: Made-to-measure wooden doors
4. Windows: Wooden windows, Rukna
5. Interior lighting: Viabizzuno/Tecna
6. Interior furniture: Christian Liaigre/PY
Add more if available Home collection