In Ann Arbor, Michigan, a new 94,000 square foot retail center embraces progressive architecture and a complimentary mix of shops, restaurants and offices to draw visitors. With the pedestrian experience at the heart of the design, this complex of buildings arranged in precincts—each with unique storefront design—departs from the usual retail formula, which commonly ignores pedestrians by siting buildings far back from the street.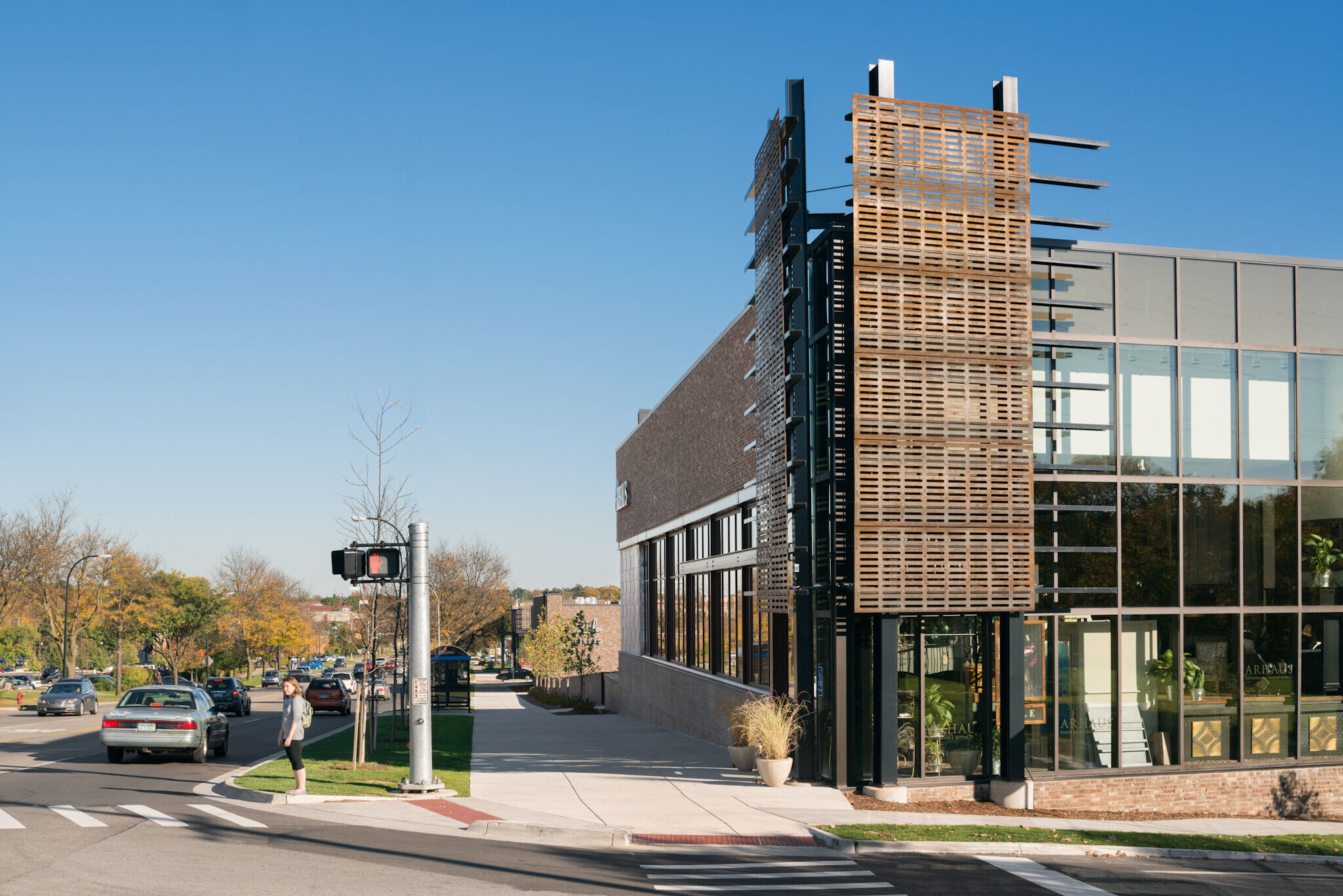 The project's material palette, comprising textured brick, steel, wood and glass, was selected to convey a sense of craft and detail. Elements such as screens and arcades create a dynamic retail environment that transforms from day to night, from richly detailed surfaces to dramatically backlit scrims. These scrims recall the notion of a billboard, speaking to the scale of the highway in an architecturally distinguished way. They are positioned to terminate axes and view corridors. Inspired by Albert Kahn-designed Ford factories, the screens and steel support structures recall the idea of a colonnade or stoa, but in an industrial language. Retail signs are integrated into the overall design, rather than treated as an add-on element.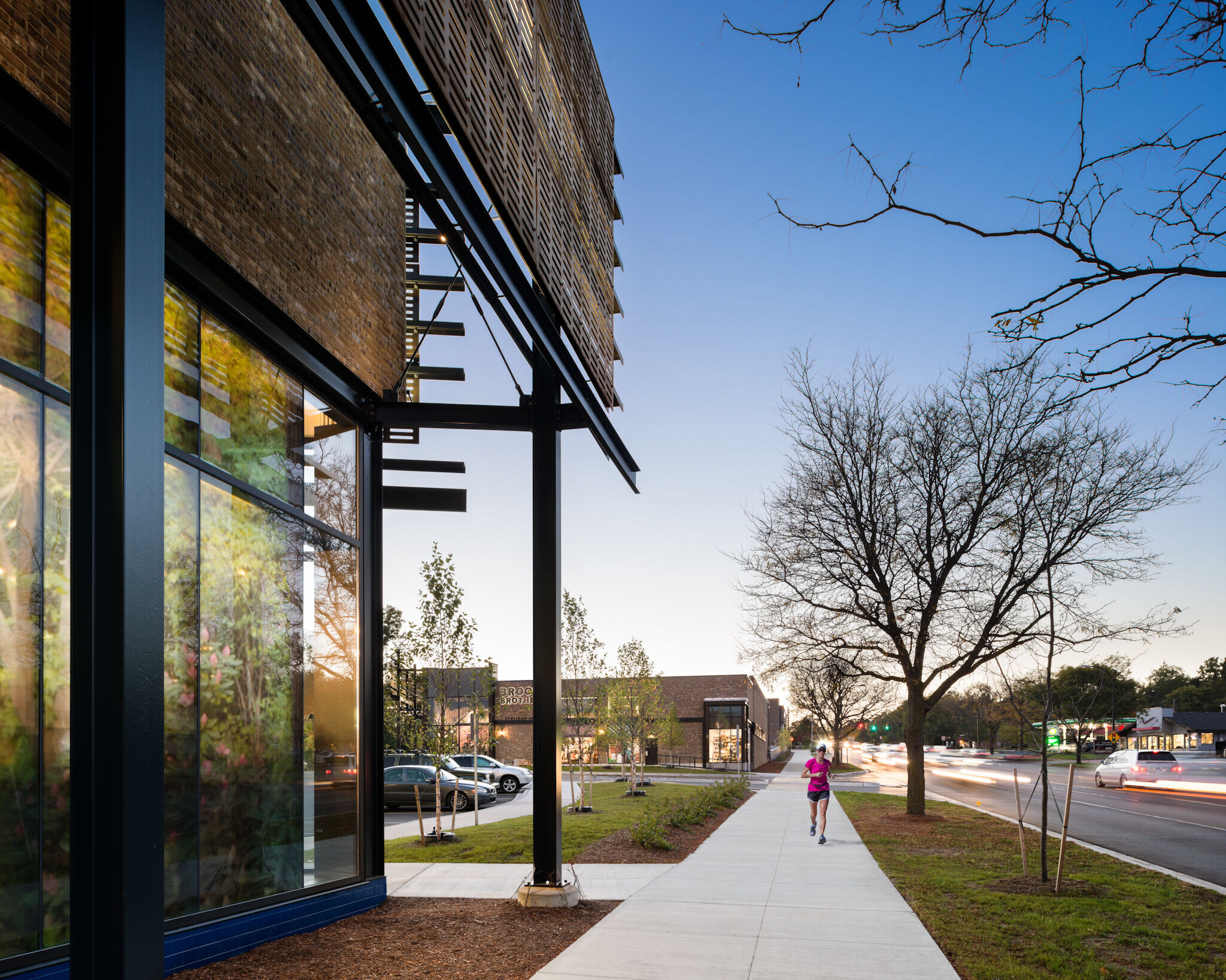 Throughout the site, principals of sustainable design are used to enhance the building performance and shopper experience. A rain garden is incorporated into the landscape to provide natural filtration of stormwater and reduction of runoff. An existing wooded wetland on the site has been preserved as a feature element, providing natural greenscape and shade along the pedestrian route. The site promotes pedestrian-friendly movement throughout the complex.