In addition to the change in physical space, the anesthesiology and pain treatment clinic had also undergone a conceptual change in the way it treated its patients.
This new look at care should be transmitted through visual communication and architecture.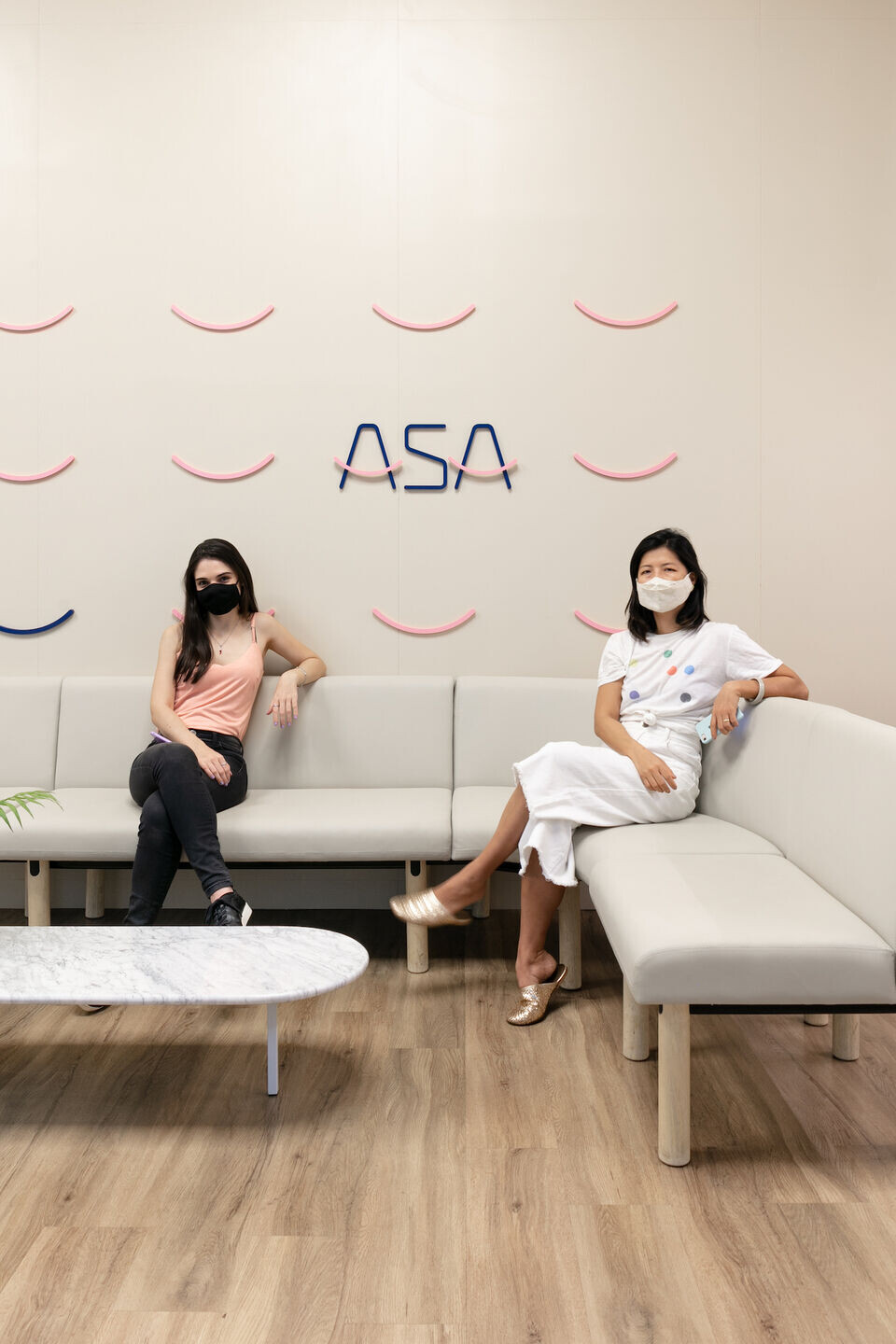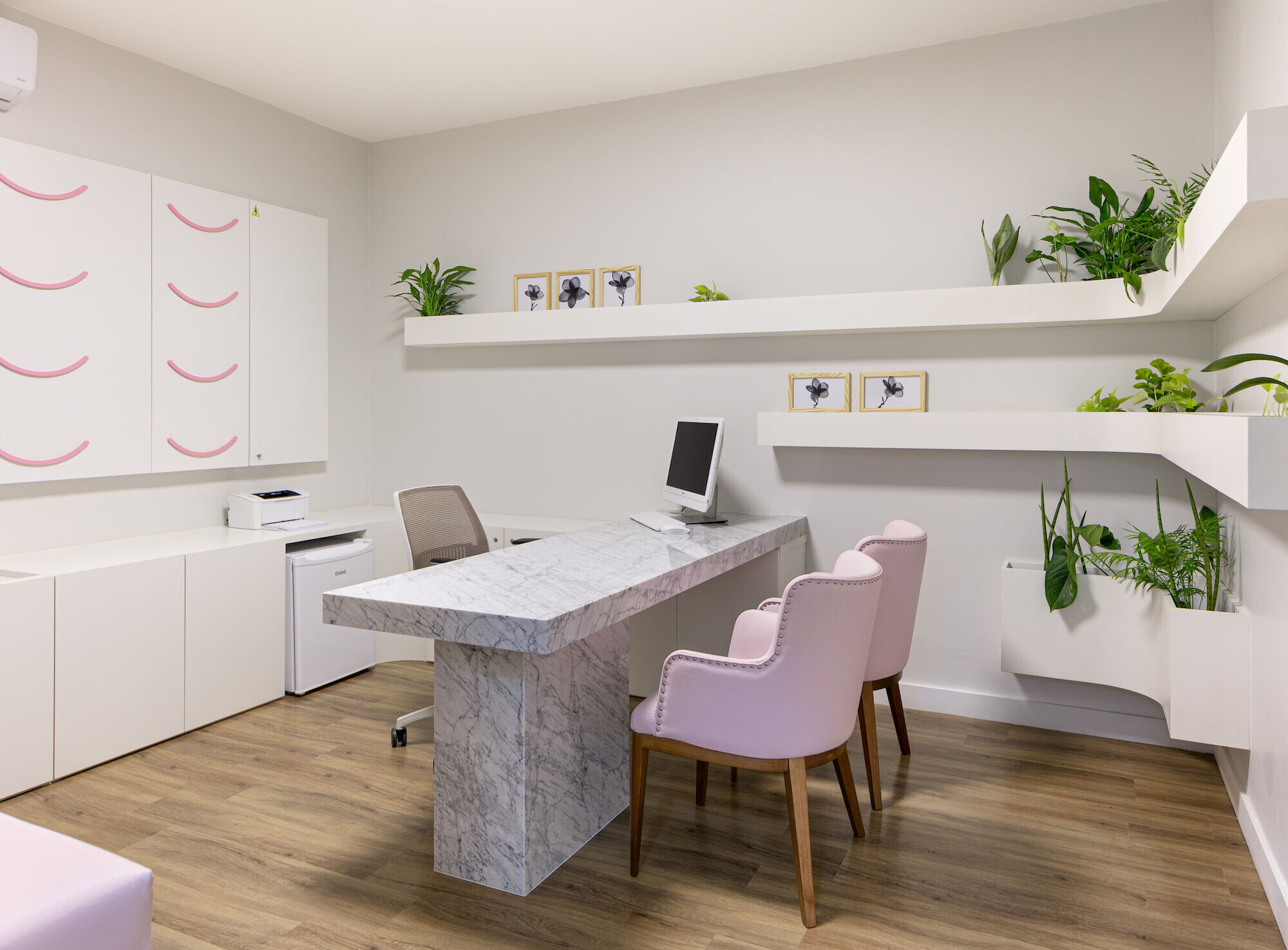 Sensations such as welcoming, tranquility and well-being should be provided by the setting, to receive patients in pre-surgical care or palliative care.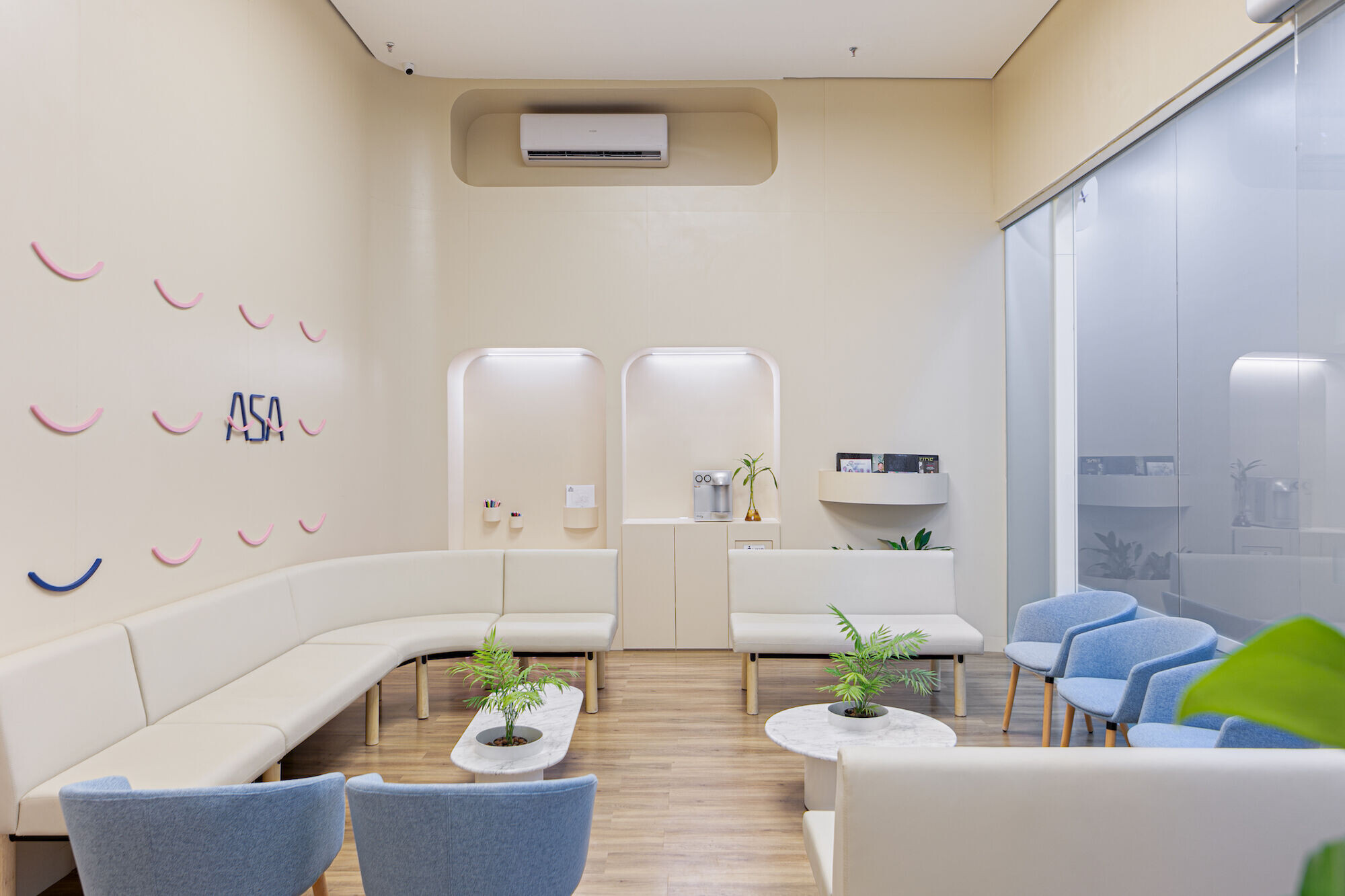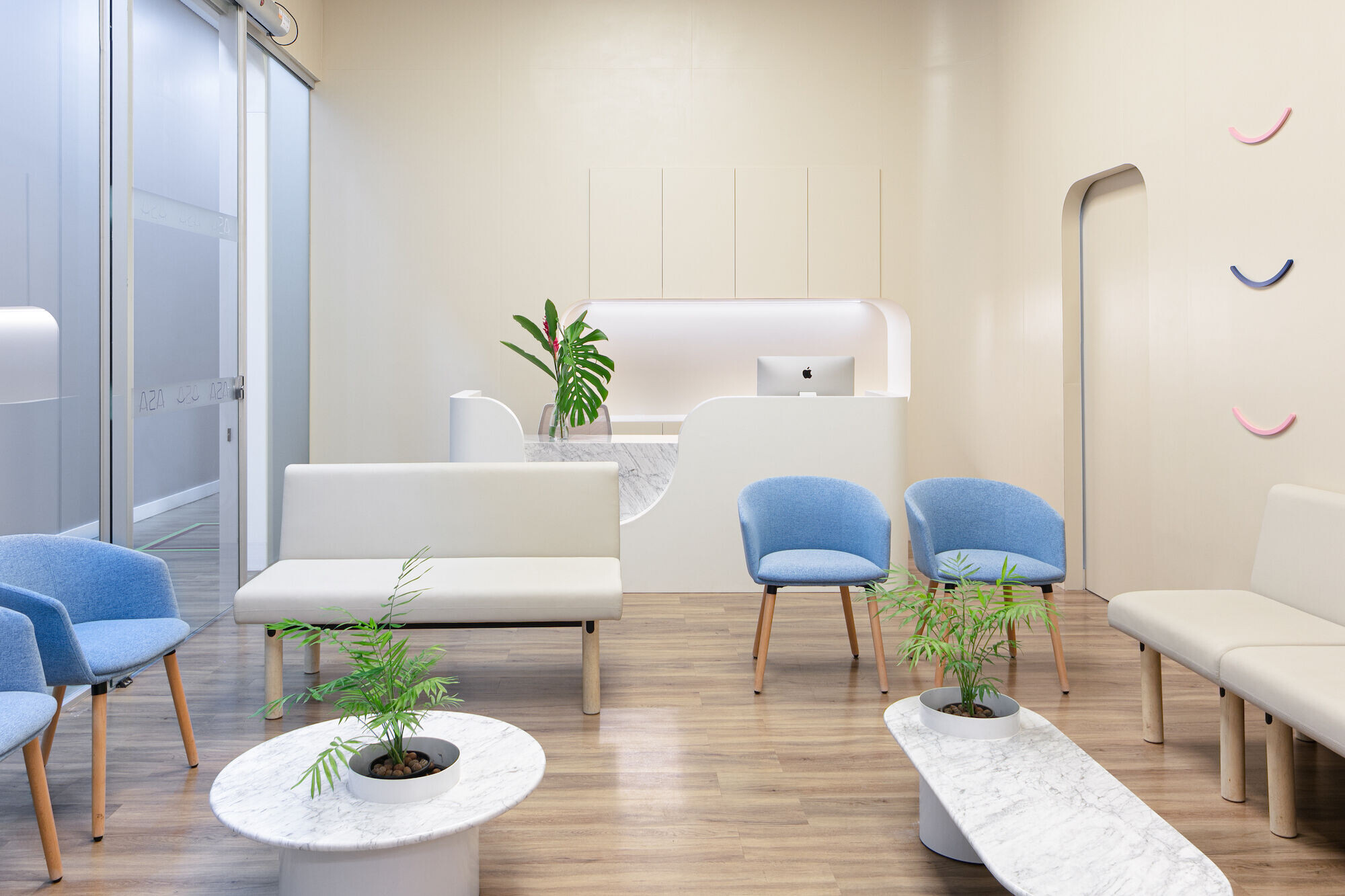 The clinic is located in the area intended for medical services inside a shopping mall and, therefore, is devoid of natural ventilation.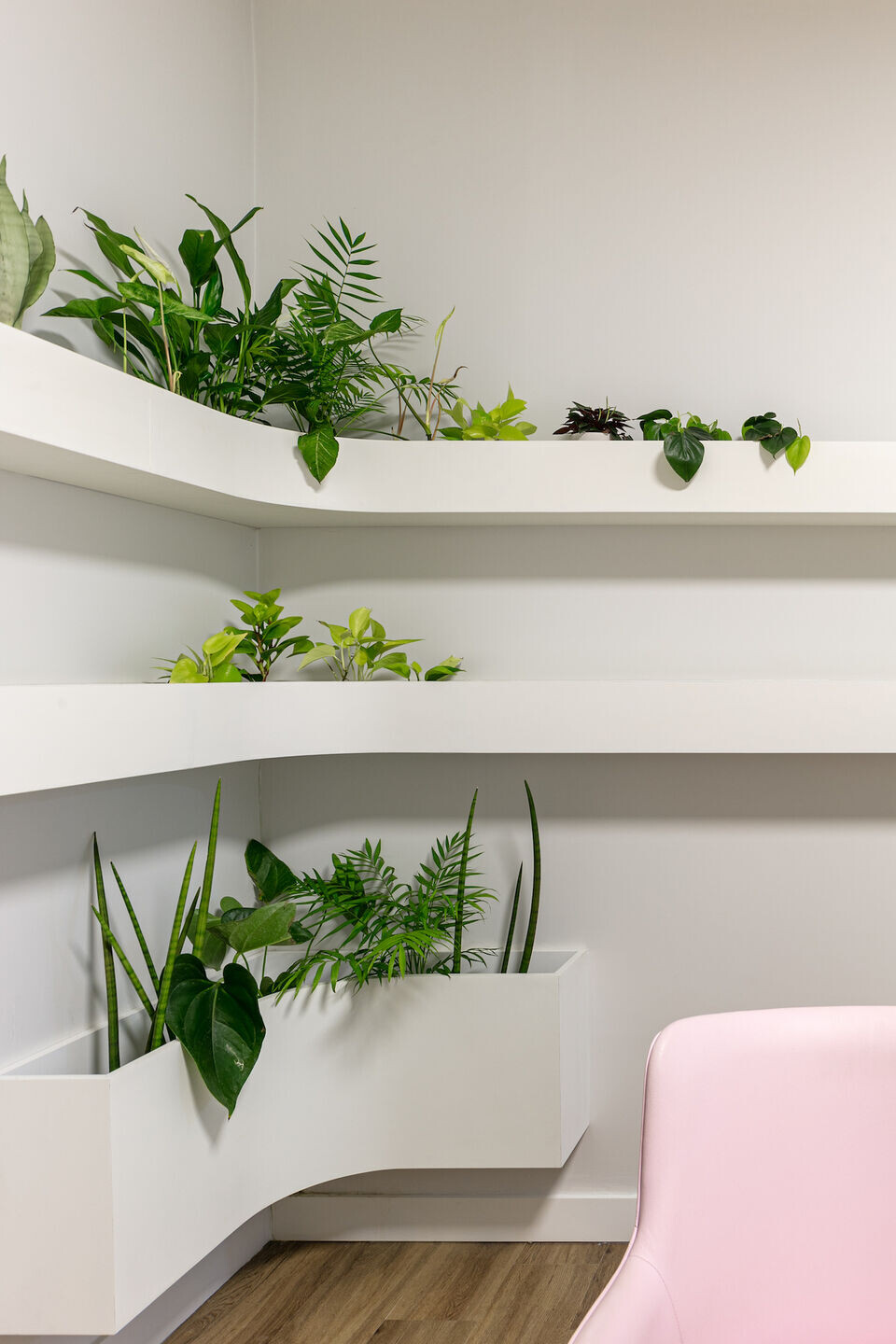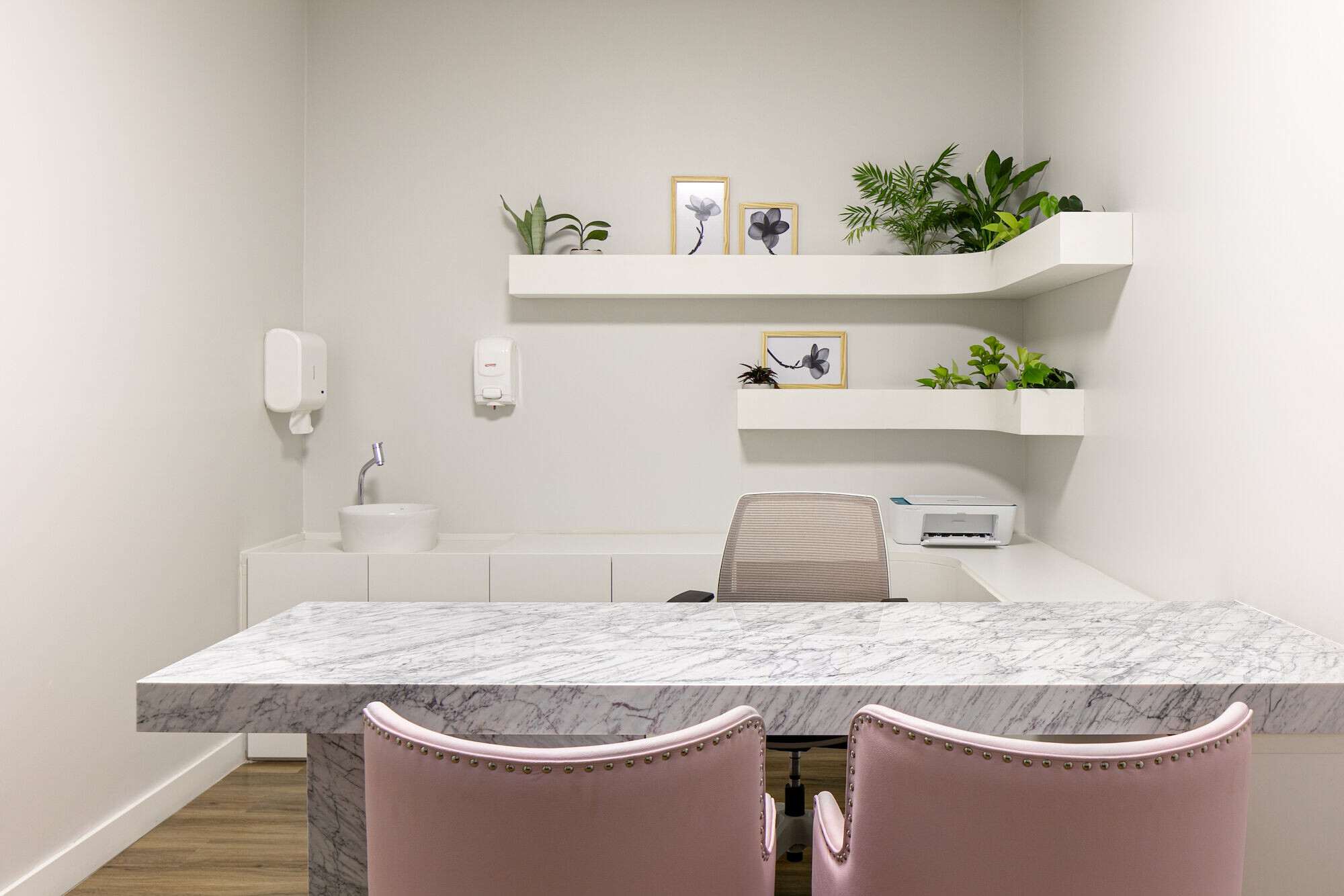 As a concept, we adopted light tones, and sought to use lighting as close to natural as possible, through tensioned canvas luminaires, which simulate 2 large skylights.
Natural plants were included in the concept and design due to the positive sensory influence provided by the vegetation.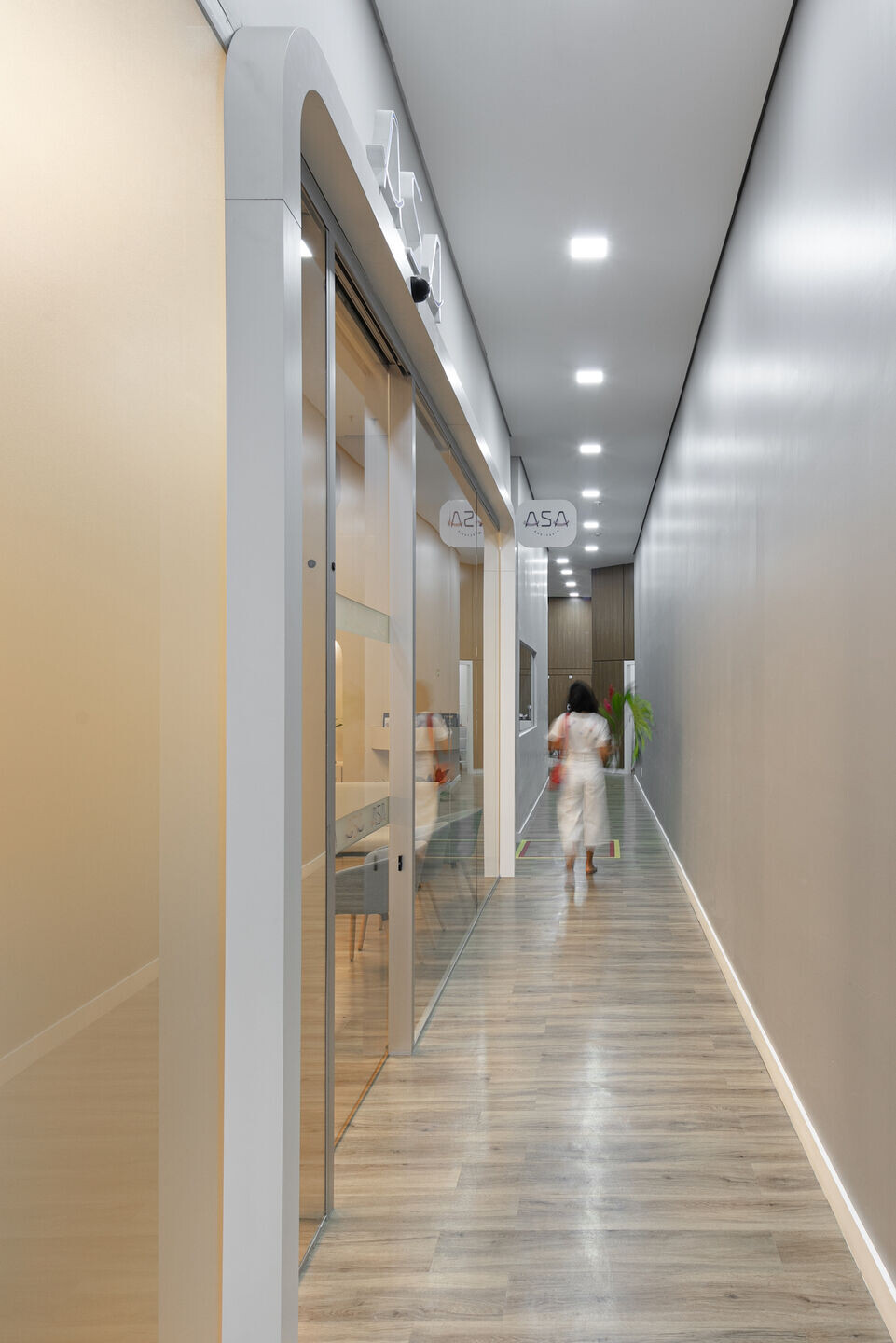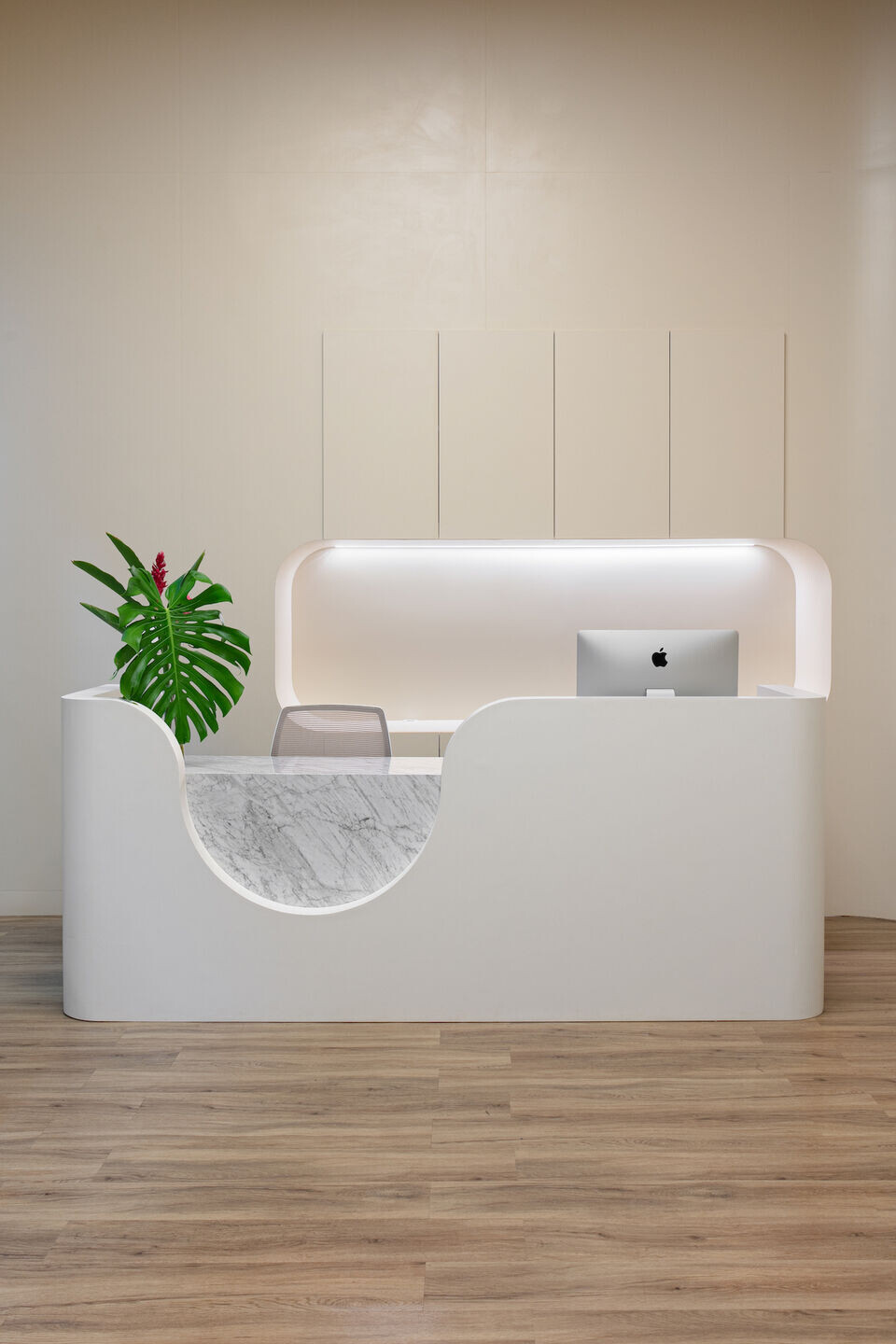 For the floor we chose wood vinyl.
Fixed walls and furniture were covered in Formica, suitable for use in medical areas due to its resistance and easy maintenance.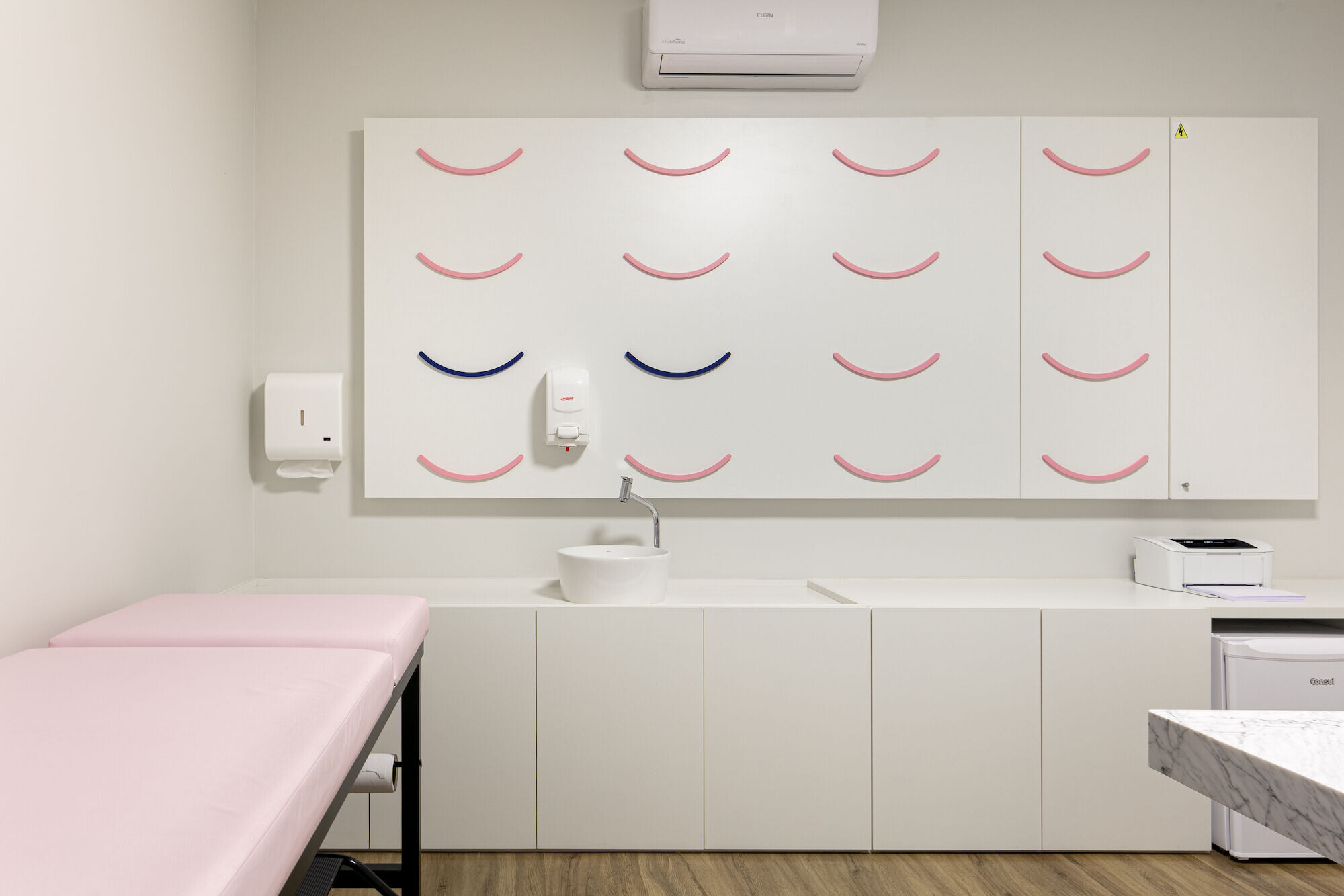 Team:
Architects: WF Arquitetos
Civil Engineering: Danilo Fernandes
Woodwork: Bra Móveis
Photographer: Felipe Lima Fotografia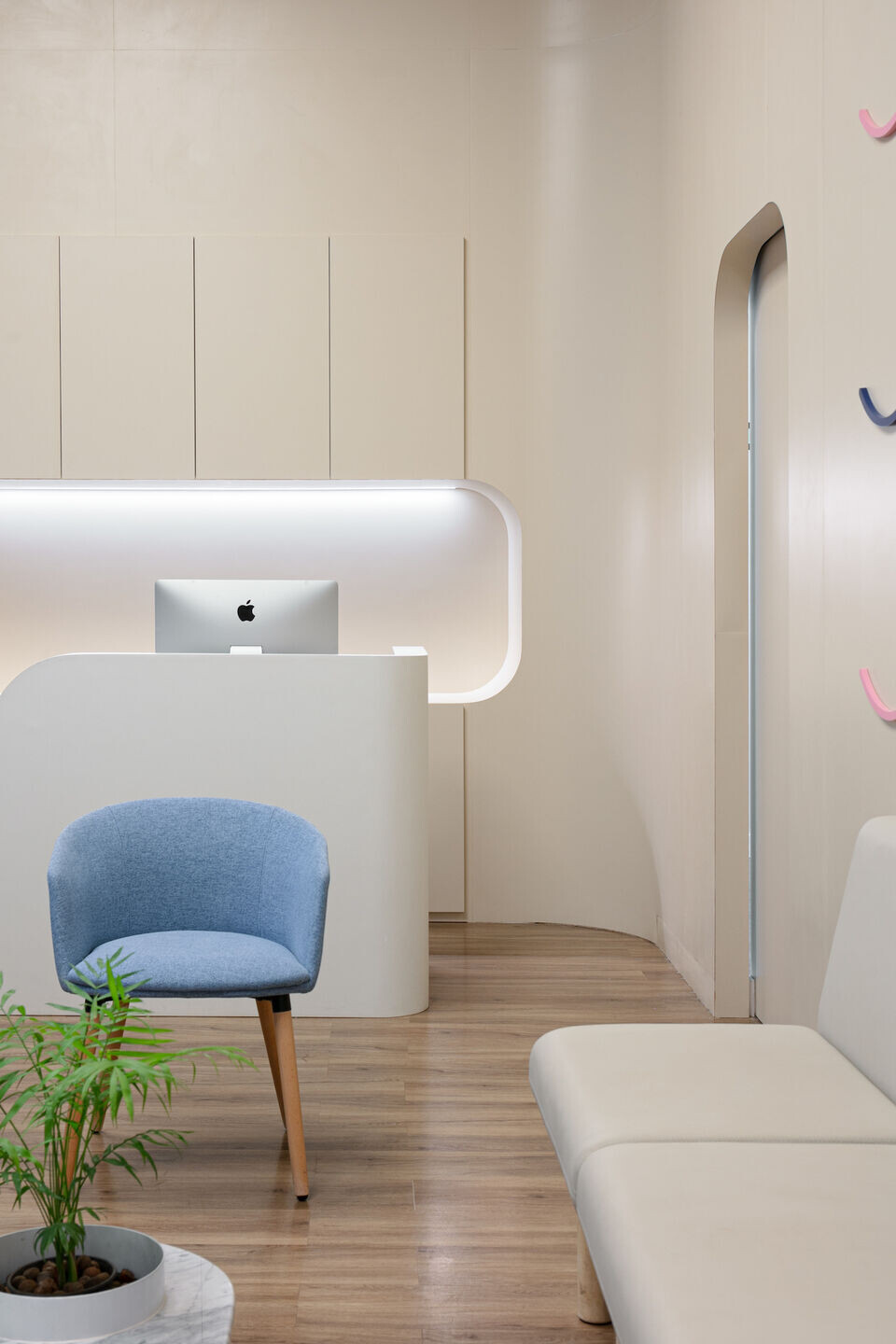 Materials Used:
Interior lighting: Led, Planfon Red Led Painel, Focco Iluminação
Interior furniture: Wood and upholstery, FLW Modular Couch, Mobbi
Wood and upholstery, PX Armchair, Mobbi