Located on the southwestern shore of San Juan Island, the Bailer Hill house arose from the client's desire to remain rooted in the rocky site while taking full advantage of its expansive views. To maximize these aspirations, the program was divided into a series of rectangular volumes cut into the earth, stacked and arrayed toward specific views. Each volume functions as a telescope, anchored to its place and focused into the distance. As the volumes rise above the site, exterior walls extend to grade, creating a tower-like experience that remains connected to the ground below. Green roofs accentuate this effect, as one can walk out from even the topmost story onto solid, natively-planted ground.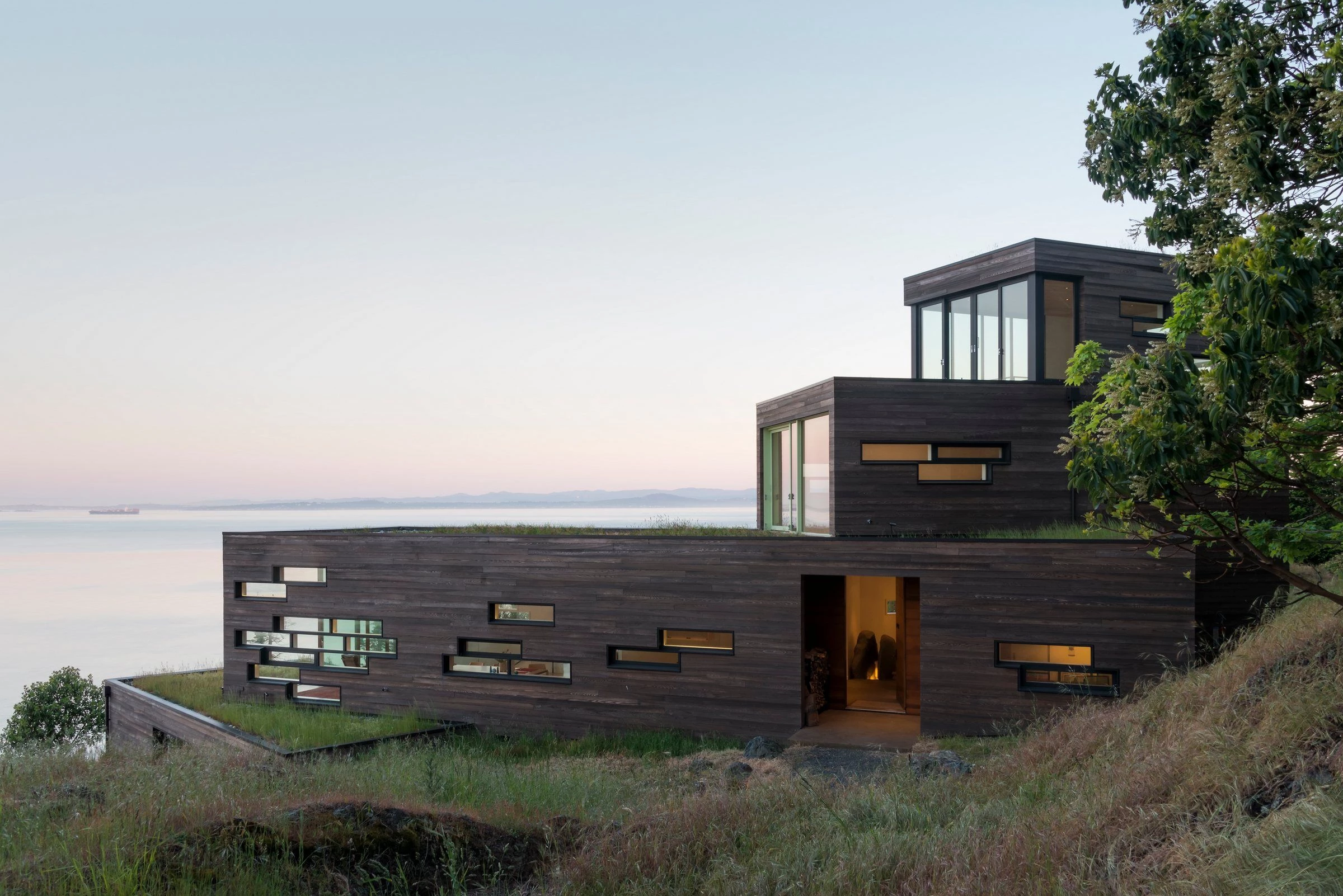 The main floor contains an open kitchen/dining/living space and office, with a smaller volume superimposed to create a cozy library. A patio nestles in the protected crook of the overall form. From the living room a stair provides access to the master suite below; dug deeply into the site on the uphill side and opening to a patio on the downhill, the master bedroom provides the most intimate translation of the client's brief: buried in the land, reveling in the view beyond. A guest suite and study is one flight up from the main volume, and an art studio occupies the top floor. Each volume projects into the exterior as the roof below provides an accessible garden patio.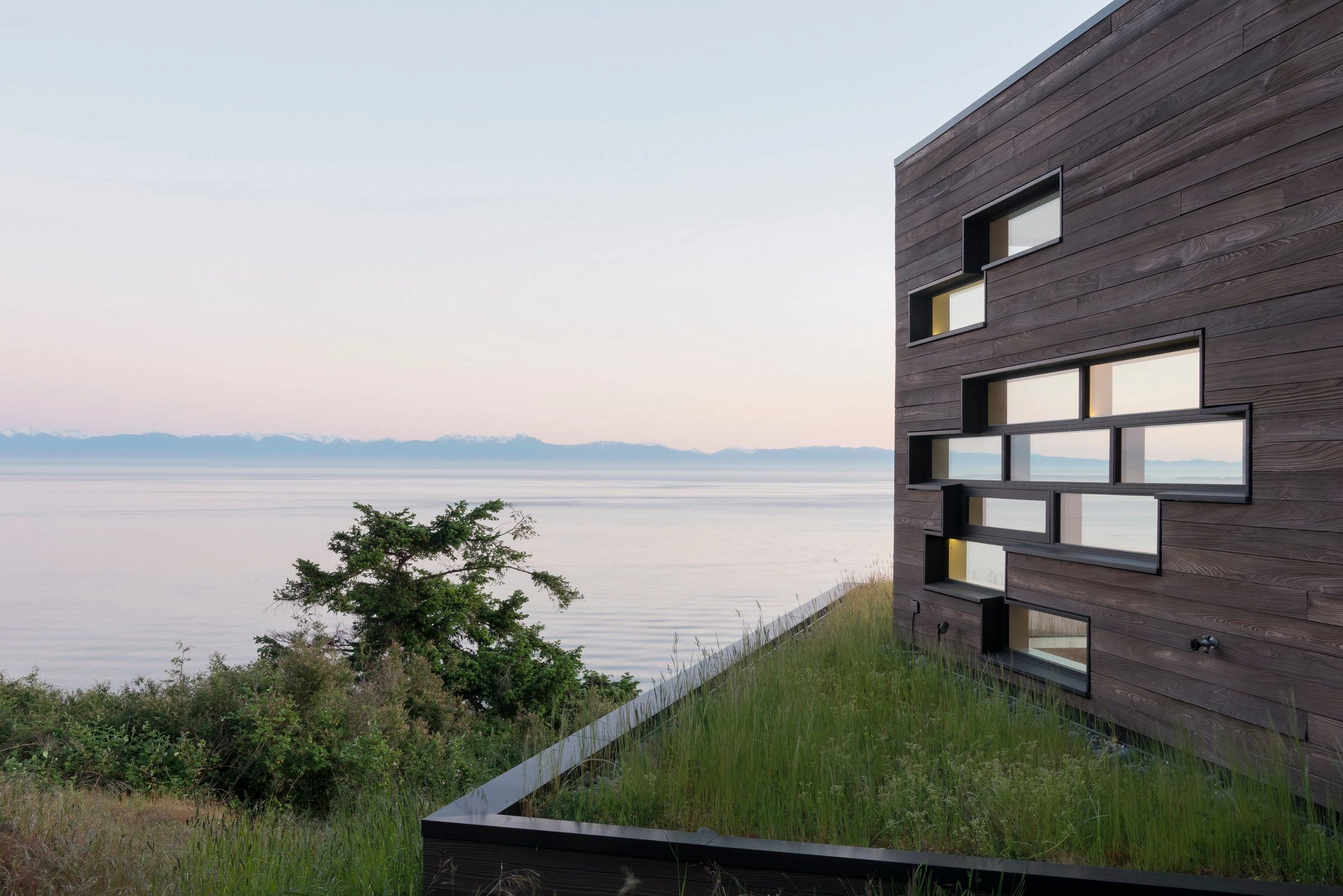 The entire structure is clad in Shou Sugi Ban whose earthy tones and wood grain harmonize with the site while the linearity of the horizontal planks reinforce the formal expression of the building. Aside from a playful pop of color from green window and door frames, the entry is the solitary exception to this palate, welcoming visitors via an inset of warm cedar. Massive lift-slide doors cap each rectangular volume and provide access to roof gardens or patios. Linear windows provide light, air and select views while whimsically referencing the stacked building volumes.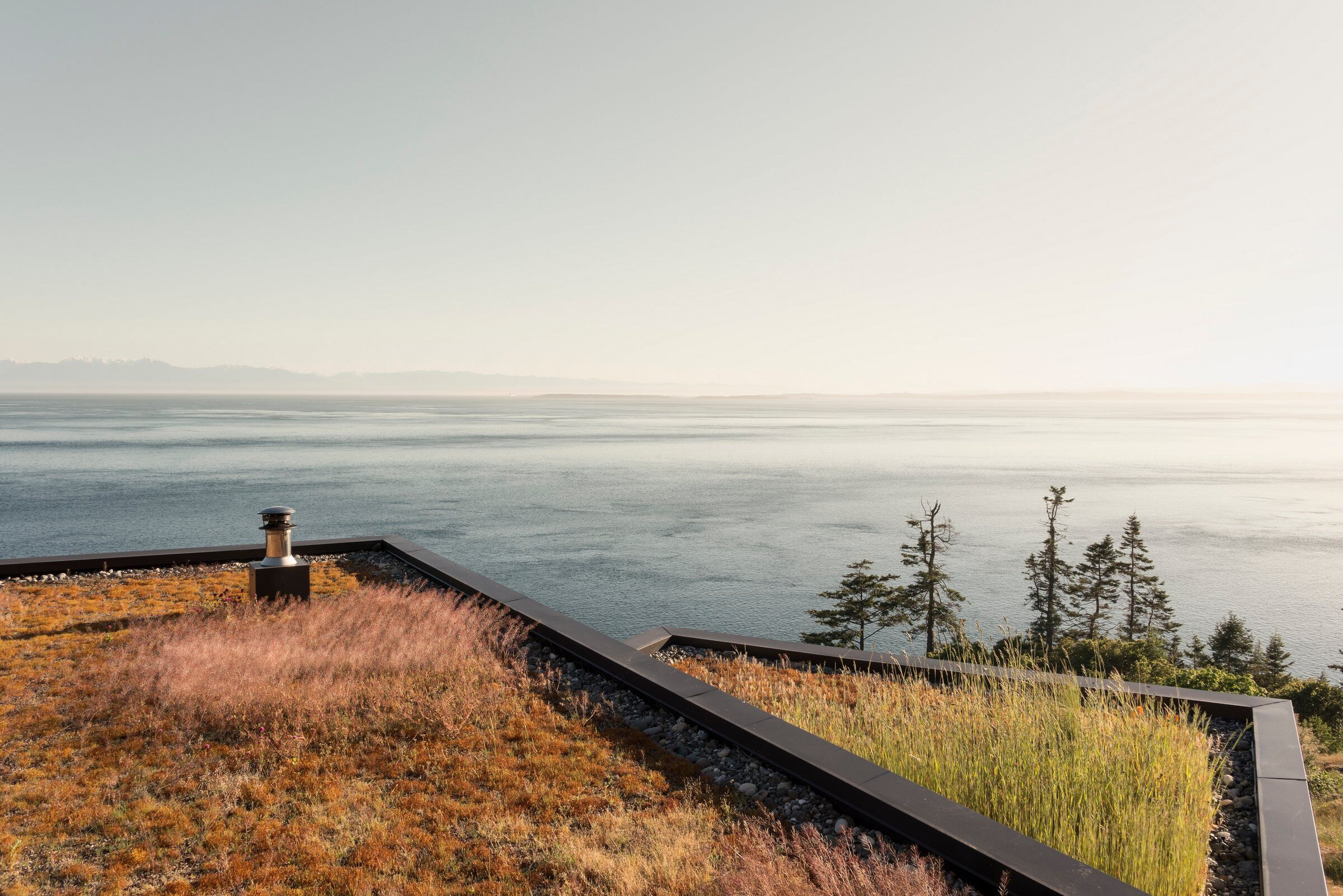 The interior is bright and airy with a modern, restrained palate that allows the fineness of the materials to shine. Subtle grey tones in the wide plank ash flooring echo the concrete in the entry. Minimal trim and fine steel details showcase craftsmanship and minimize visual clutter.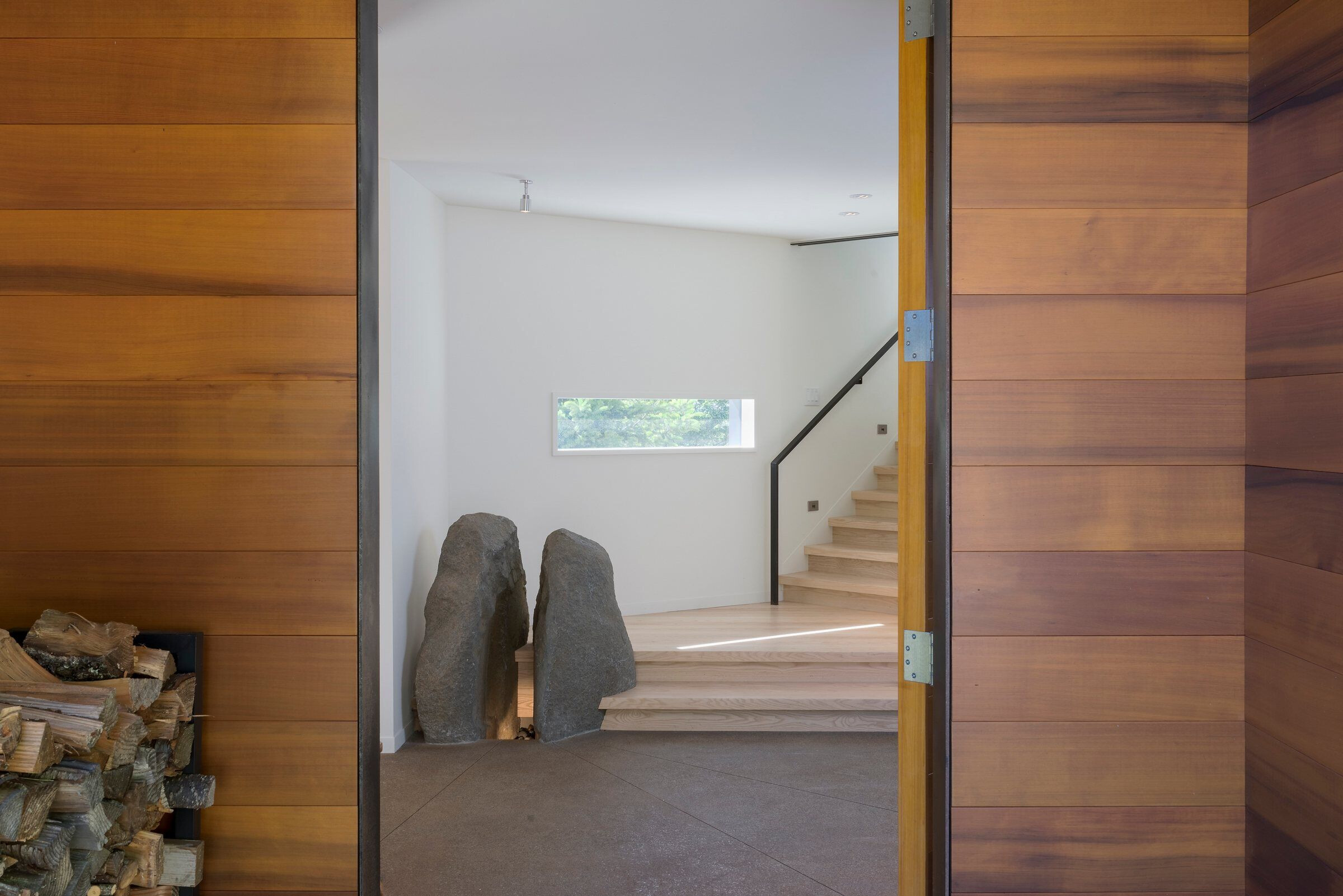 With weathered rock and windswept trees, views of the Salish Sea, Vancouver Island, and the Olympic Peninsula, the Bailer Hill house is a celebration of its stunning site.
Team:
Contractor: Robert Mancuso
Structural engineer: Lori Brown (Evergreen Design)