The Barbell House was inspired by a minimal palette from the beginning. The clients were living in Zurich, Switzerland at the time of the early design scheme, eager to bring facets of Scandinavian design to the Northeast of the United States. Looking for land close to New York City, The Up Studio helped the couple locate and purchase a property tucked in the lush woodlands of Huntington, Long Island.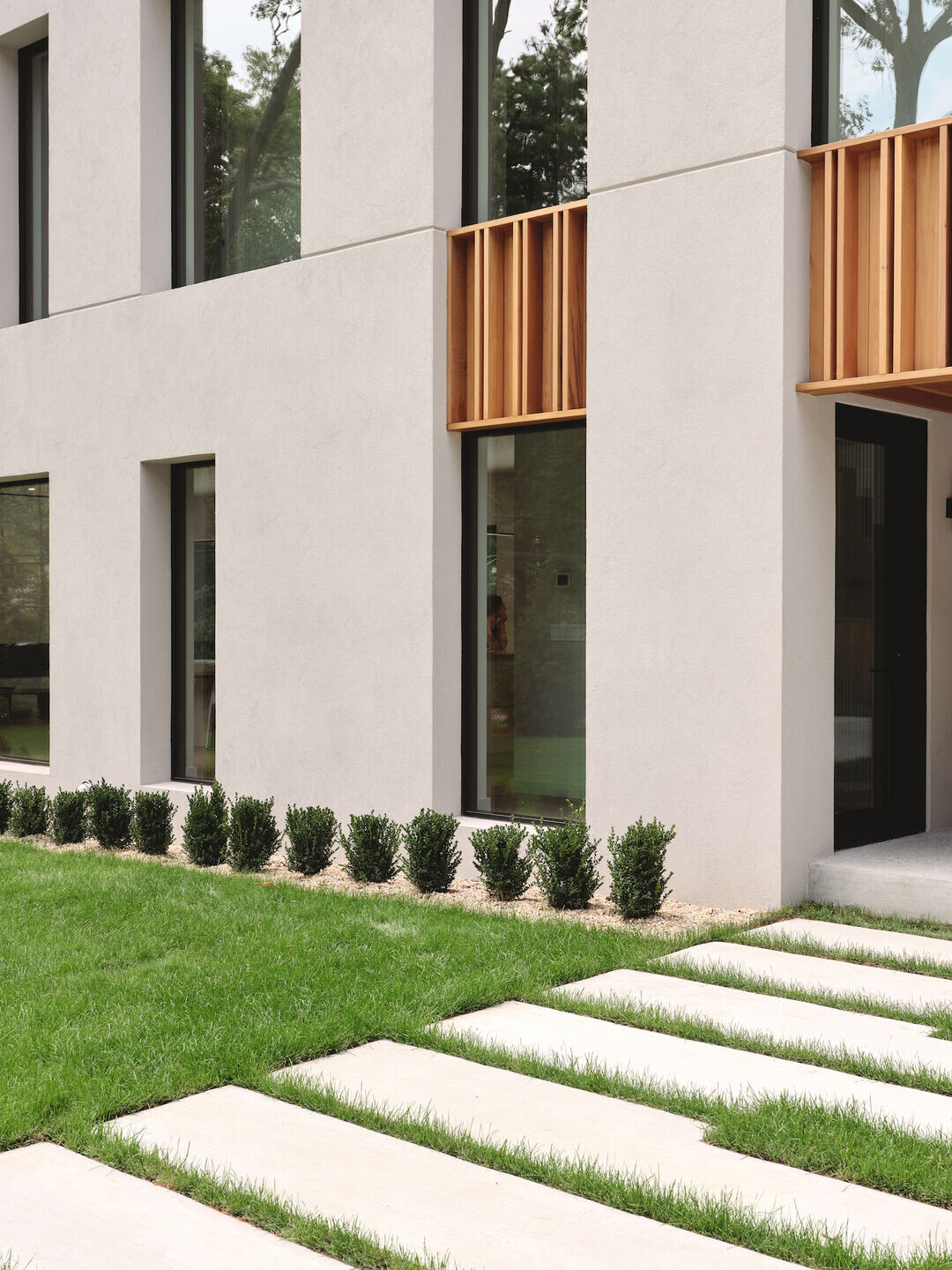 Thanks to the rectangular, bar-scheme design, the modestly-sized home has minimal impact on the private one-acre woodland property. The design reduced both material waste as well as construction costs. The rear of the home looks out upon the tall tree-line, allowing private and public spaces to embrace the property's greenery. Vast windows and oversized sliding glass doors divide the home's kitchen and living room from the outdoor living space, but also provide a sense of continuity to the outdoors. The seamless flow from the kitchen island to the inground pool is intentional—the home's interior and exterior settings share a similar palette in tonality and design.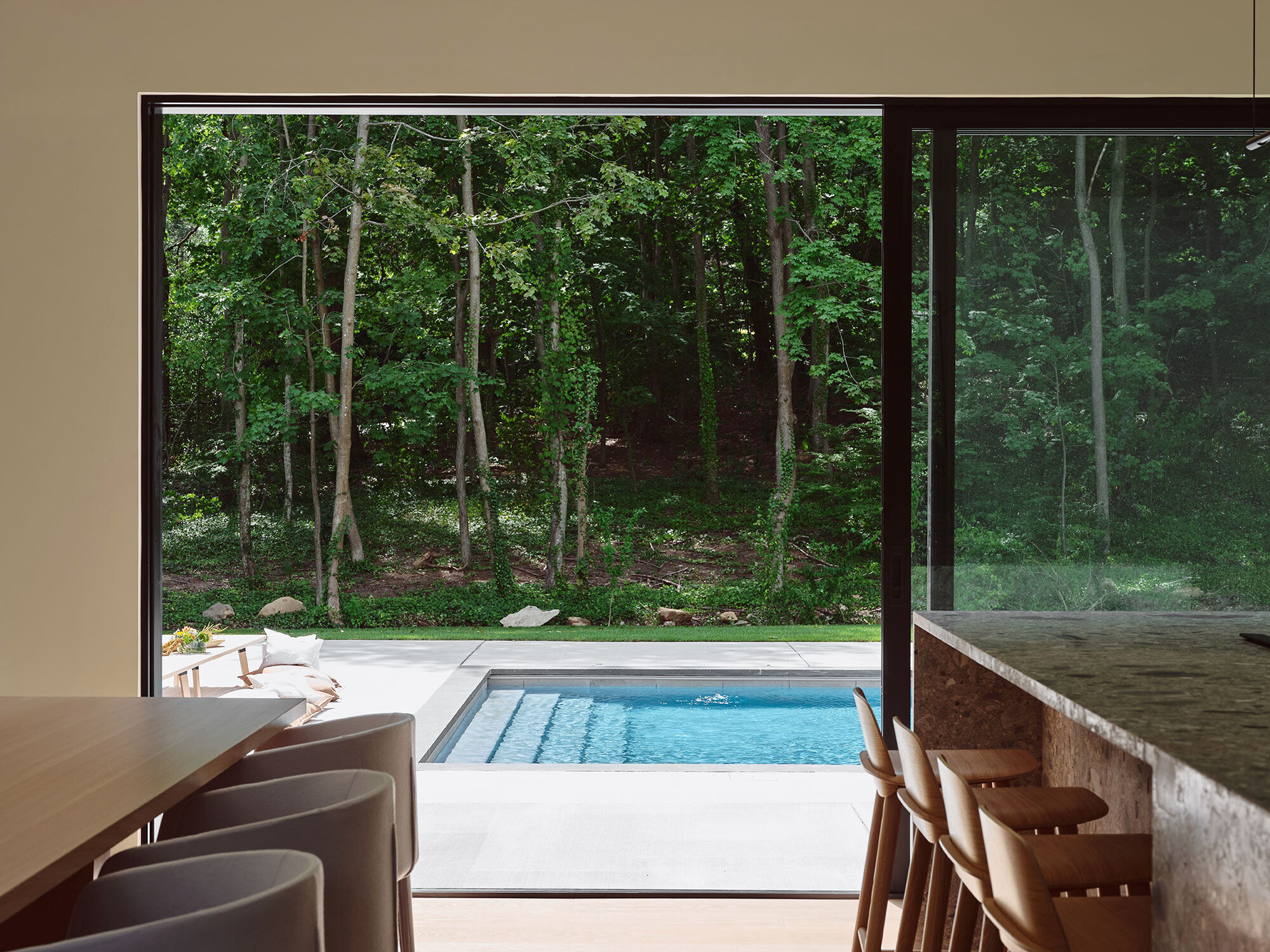 Textural experiences throughout the home are both visual and physical, elevating the design profile beyond aesthetics. An exterior cedar ribbon poses as a warm element that creates cohesion between the first and second floors. In the interior of the home, linear wire rows enclose the staircase, continuing the linear theme. The kitchen's free-standing Ceppo di Gré limestone island is surrounded by matte lacquered cabinetry and an elongated white oak dining room table. The home's primary bathroom includes a soaking tub, walk-in shower, and floating stone vanity. The microcement floors and walls bring sensory softness into a bright room. A dark palette graces the secondary bedroom with matte black walls and cabinetry, while a moon-like, rice-paper spherical light fixture from Davide Groppi illuminates the space.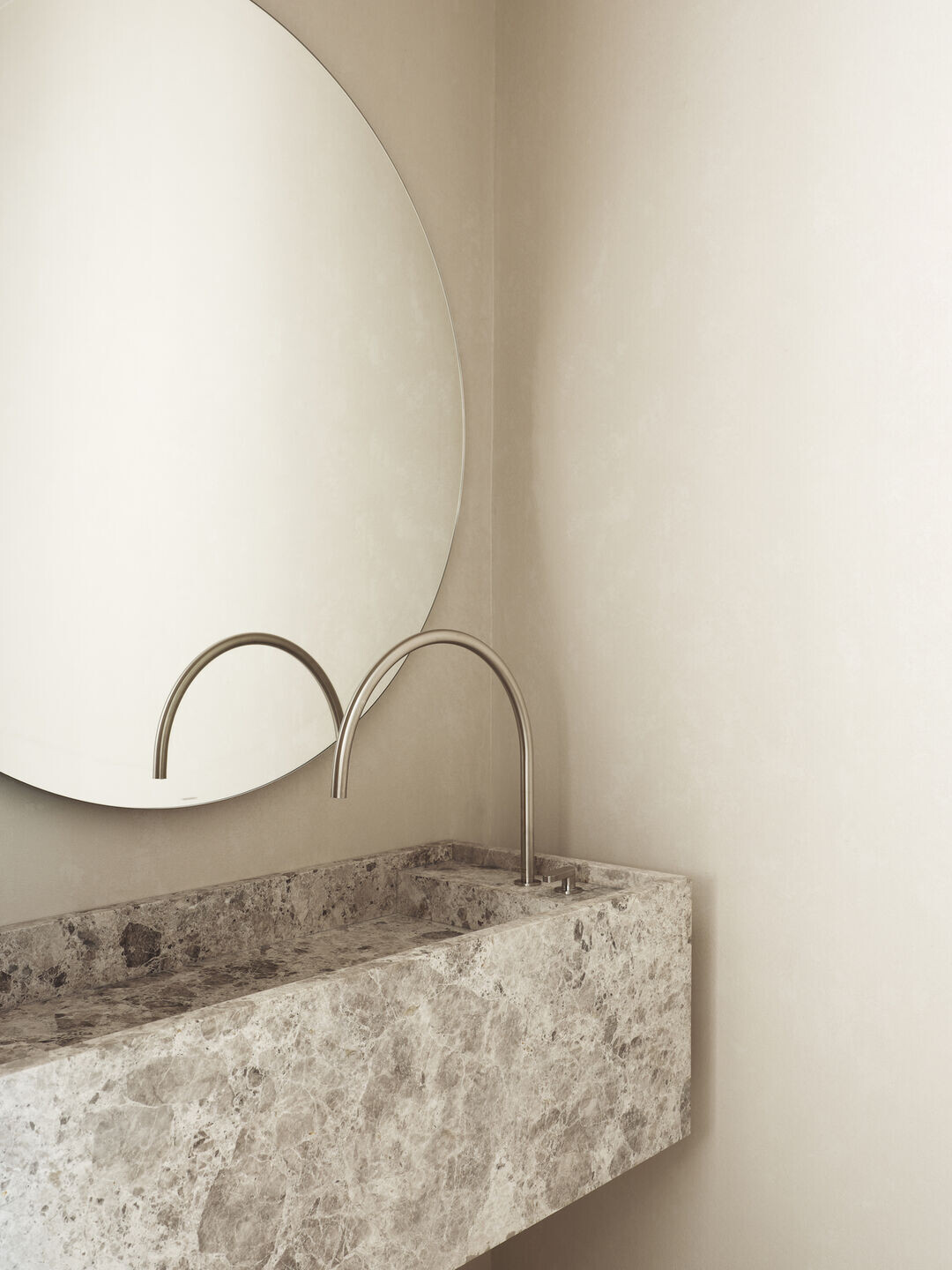 The project has a touch of sentimentality for The Up Studio, as two of the partners call Huntington their hometown. "Designing a home here is a full circle moment," architect and partner John Winberry says. "It reaffirms our commitment to creating beautiful, modern homes while prioritizing efficient architecture that respects the surrounding environment."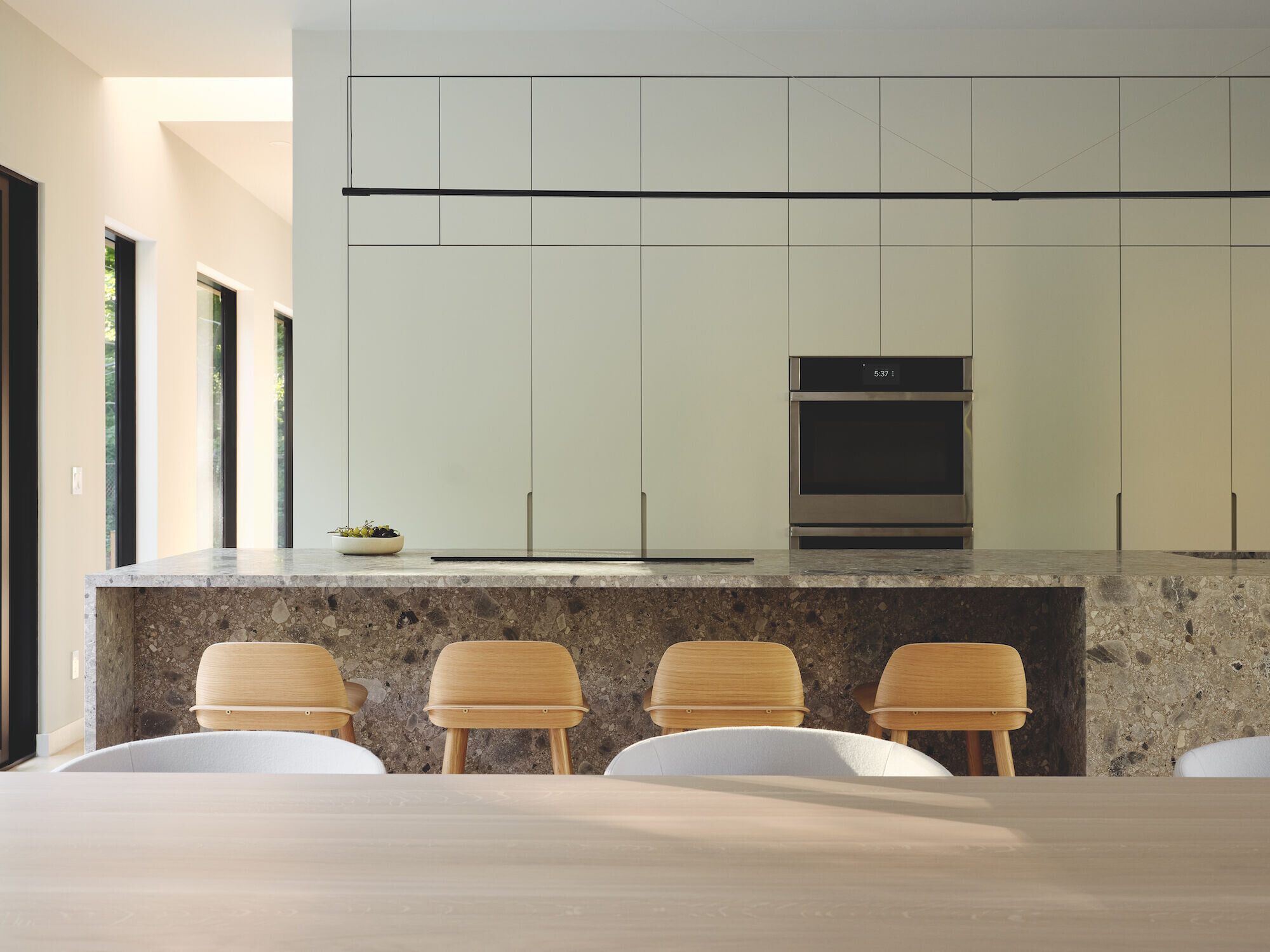 Team:
The Up Studio, Architect & Partner: John Patrick Winberry
The Up Studio, Director of Interior Architecture: Giulia Chiarlitti
Interior Design: Bien Etre Home and Design
Photorgaphy: Van Sarki