The volume is divided into two divided by the staircase.The facades, in contrast, play on complementarity. The composition of volumes refines the building, accentuates its verticality, in a small-scale urban vocabulary.The housing is not only the space of the intimate and the personal, it has an environmental, social and territorial dimension.This openness meets the desire to live in a new urban area that seeks to recreate links with others and with its territory.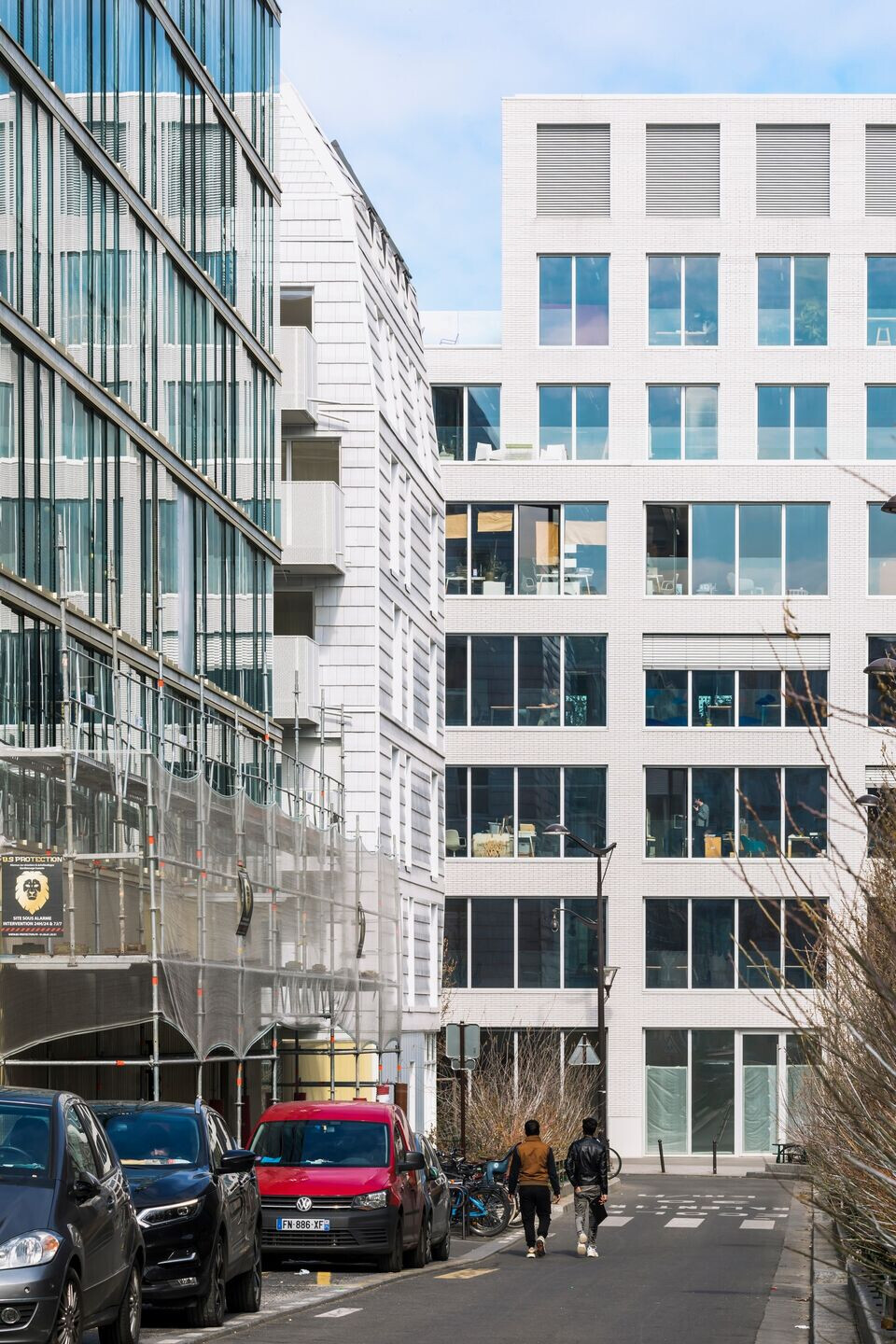 It finds an echo through simple and essential arrangements in the building: the generous supply of natural light, fluid spaces, natural materials and a relationship with the outside.The boundaries between private and public domains are ensured by the building, to the north, and by a fence to the east, without spatial marking. Each accommodation has a private outdoor space, balcony, loggia, terrace or garden. Most of the accommodation has a dual orientation. Large windows illuminate the living rooms to the south and west, extended by outdoor spaces designed as living spaces.
This project offers an ambitious quality to the contemporary architecture that summons the Parisian heritage.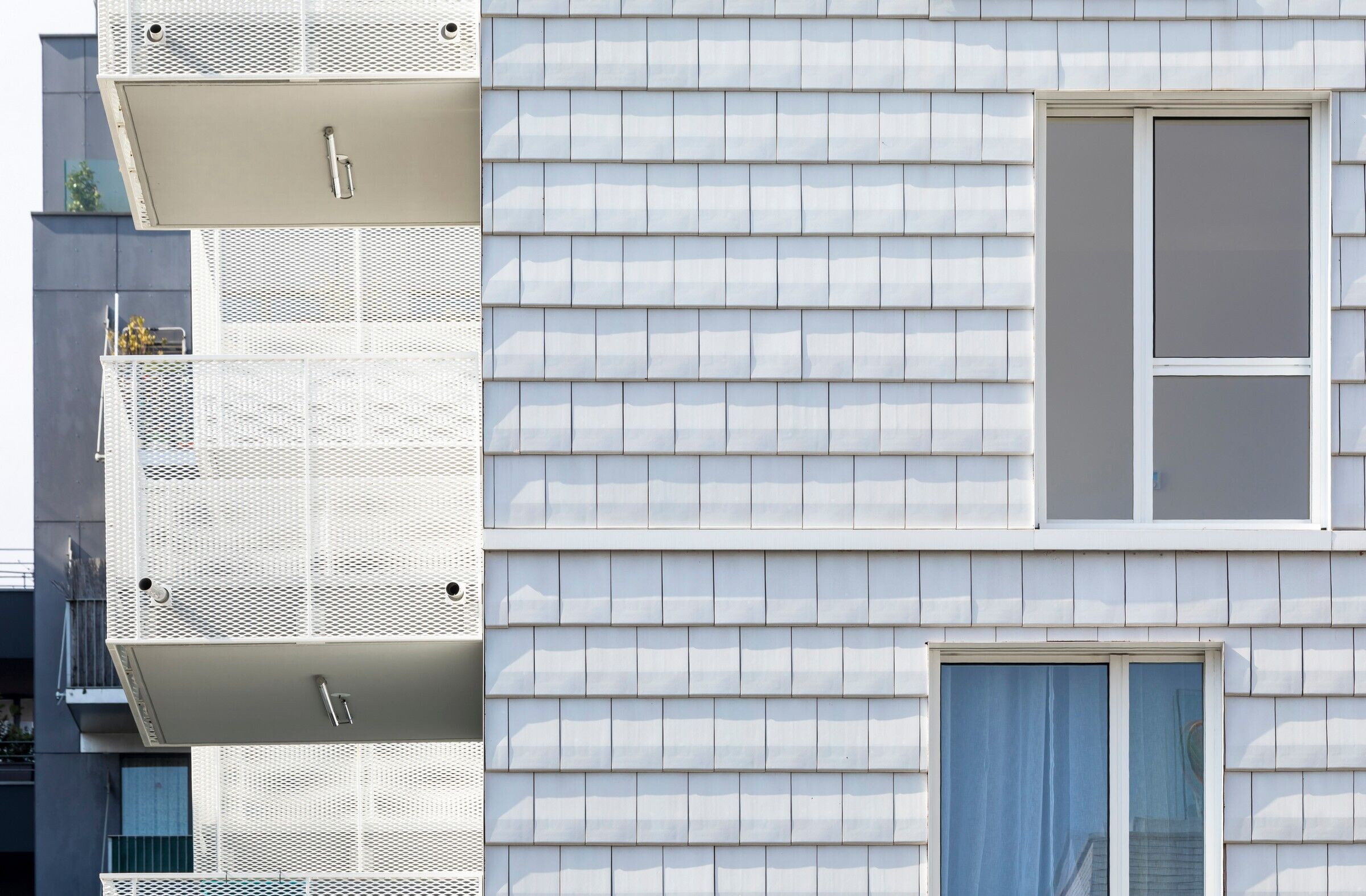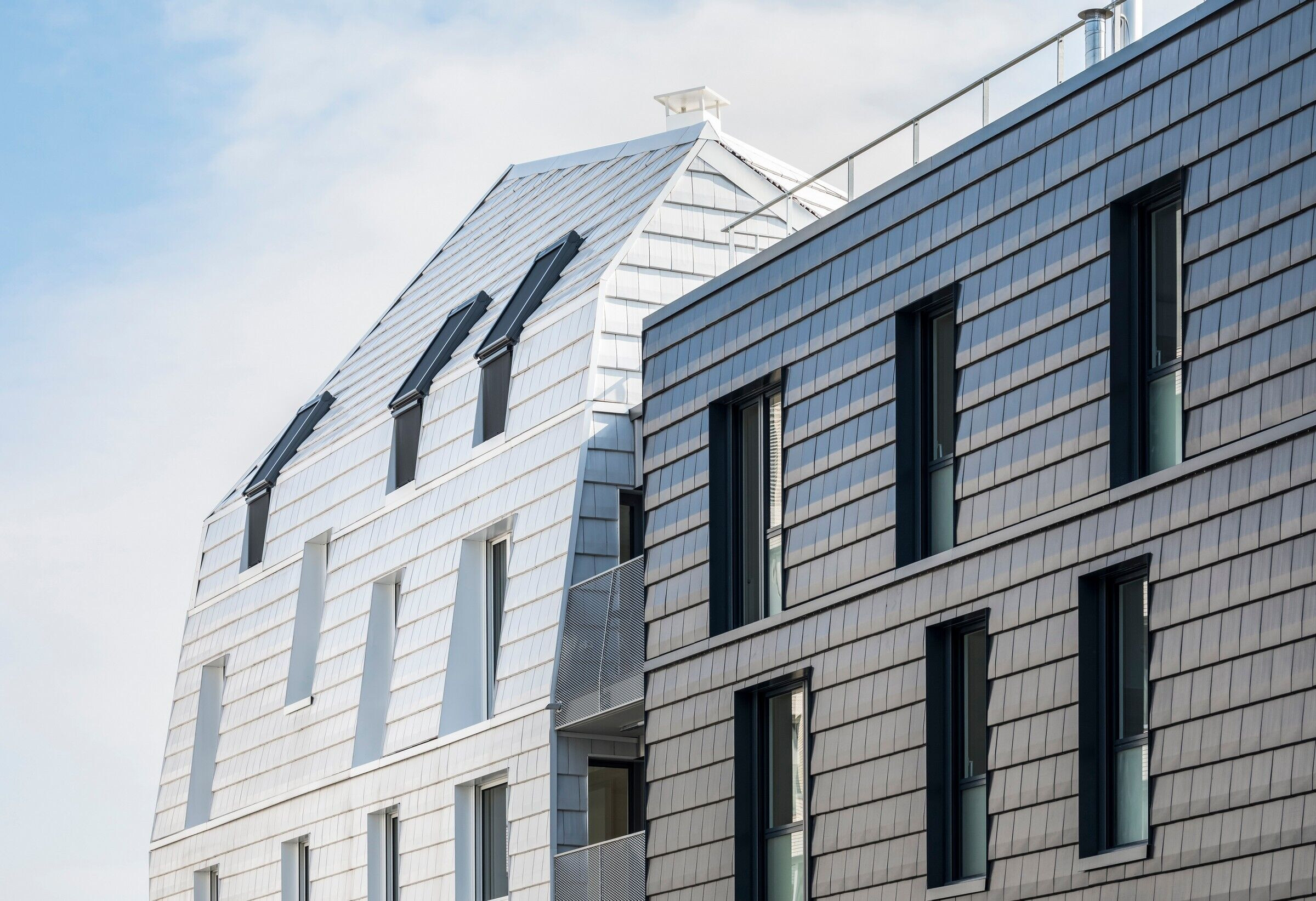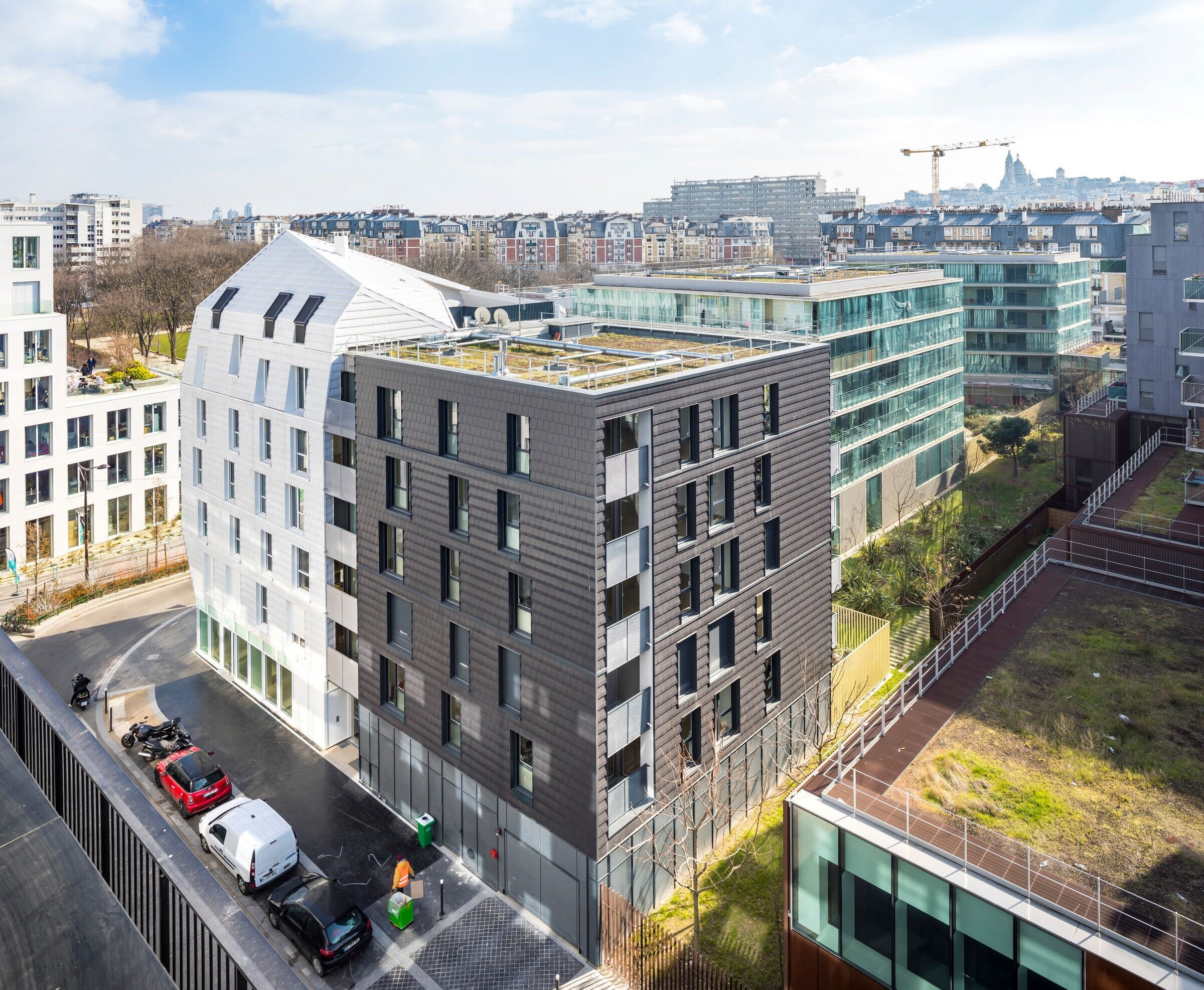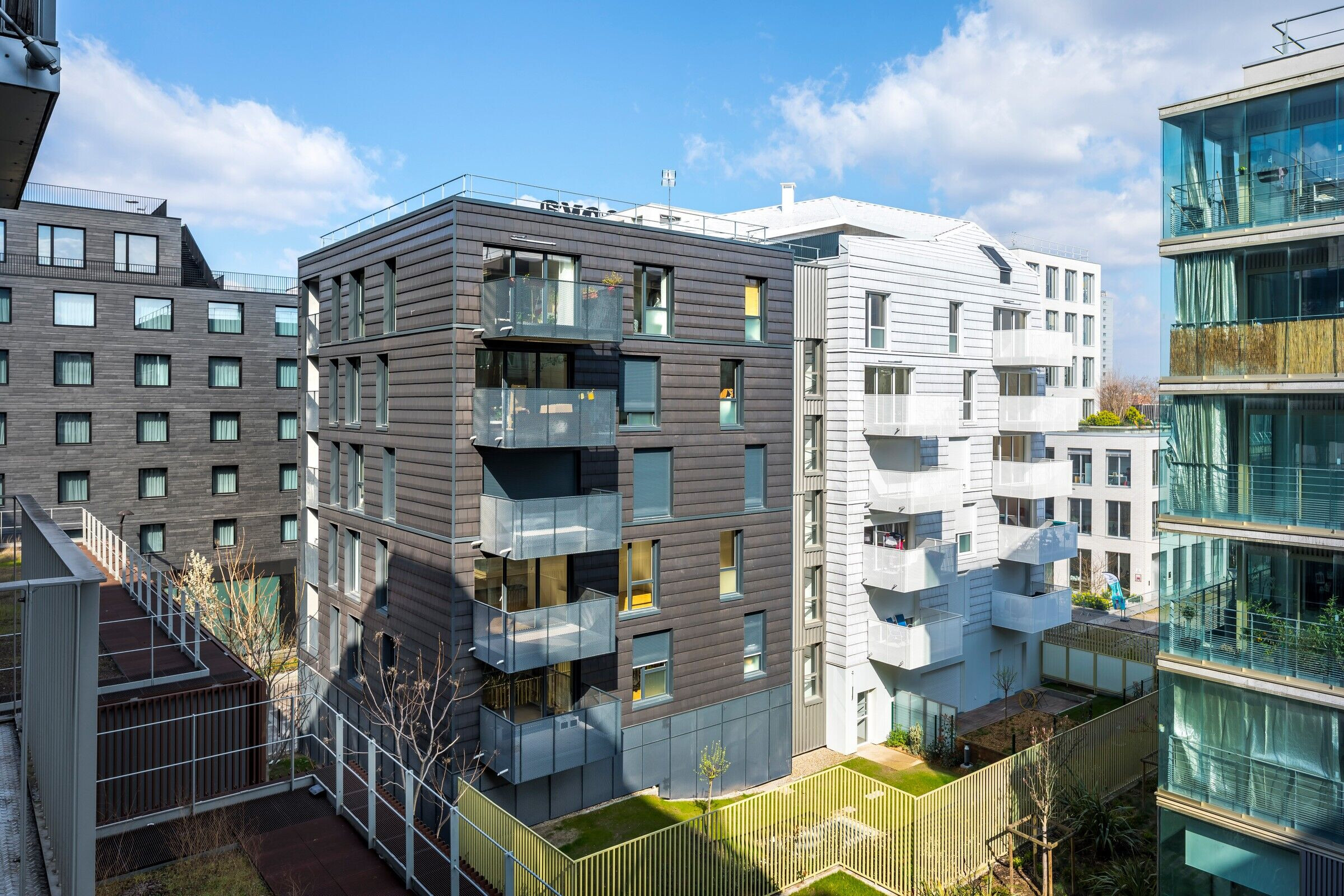 Material Used :
1. Facade cladding: Tiles, Actual "white satin" and "titanium gray", Wienenberger
2. Flooring: Parquet, PR10
3. Windows: Powder coated aluminum windows, Kline KL-FP
4. Roofing: Tiles, Actual "white satin", Wienenberger