The interior design for the Ciruelo apartment was conceived with the aim of adapting the spaces to the family dynamic of a single mother of two teenagers dedicated to legal defense as a profession. The intent was to create an environment that reflects the personality of its inhabitants in private spaces and the display of art and collectibles in public spaces. The apartment was intervened from its shell and core state, which gave flexibility to space planning considering three premises: art pieces to display, existing furniture to move, and specially design furniture for the project.
The proposal was to create an open public space to allocate the living and dining room at the natural lit location, framed with a big window to the west side of the city to take advantage of the mountains and sunset view. The kitchen and service space was designed as a flexible and convenient place inspired by the look of the traditional Mexican kitchen.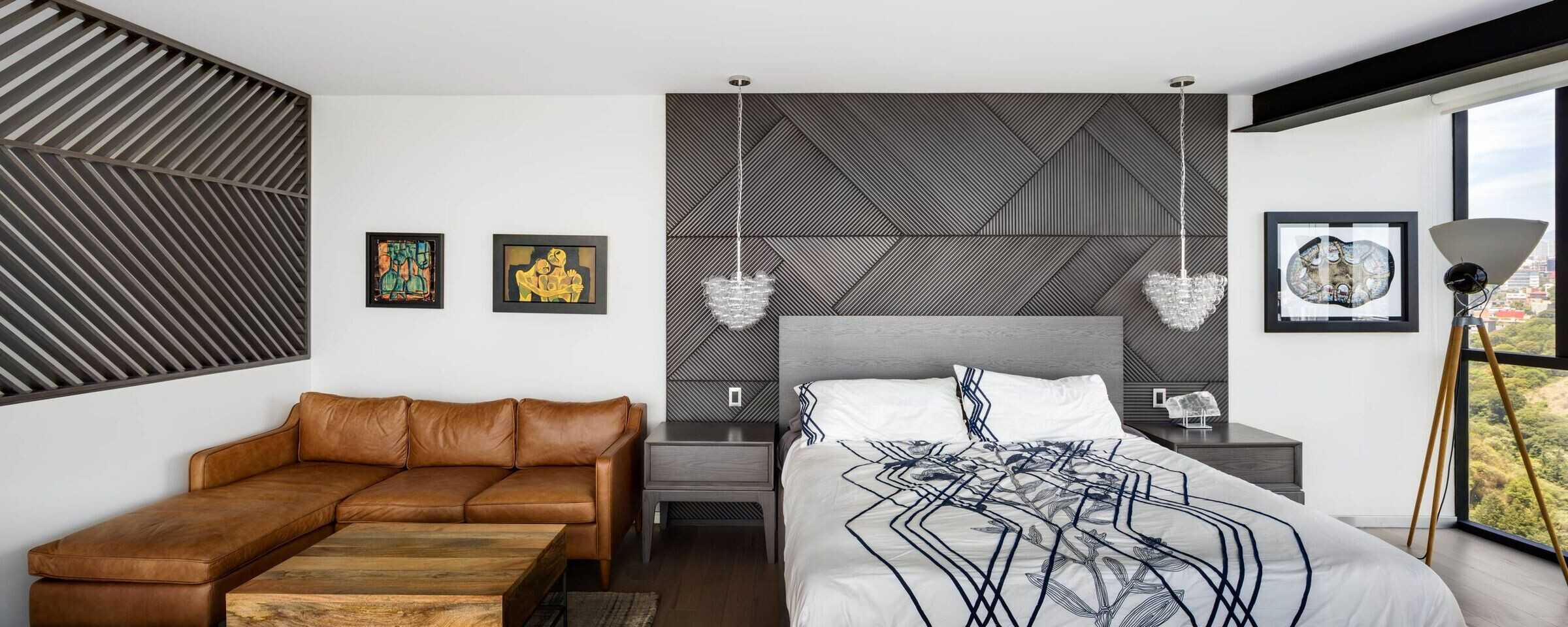 The Studio was designed as a transition between public and private spaces for a family gathering to work, study, or entertainment, framed in wooden millwork for ceiling and shelving. The Design Pallet is easily tangible, pushing for marble, wood, metal, and ceramic as finishes and a frame to receive the baggage as a geometry proposal. Neutral colors and patterns were used to allow for order and shadows. The contrast of textures enriches and focuses the view to the accent of natural materials.