As part of the EmblemHealth family of companies, AdvantageCare Physicians (ACPNY) is a primary and specialty care practice that provides personalized care to patients across New York City's five boroughs and Long Island. ACPNY offers a community-based "whole you" coordinated care approach that considers a patient's physical and mental health and lifestyle factors that can impact one's wellbeing. For their Elmhurst location, the client relocated to a nearby larger space to expand their services and meet the needs of their patients. EmblemHealth enlisted TPG Architecture to facilitate the project.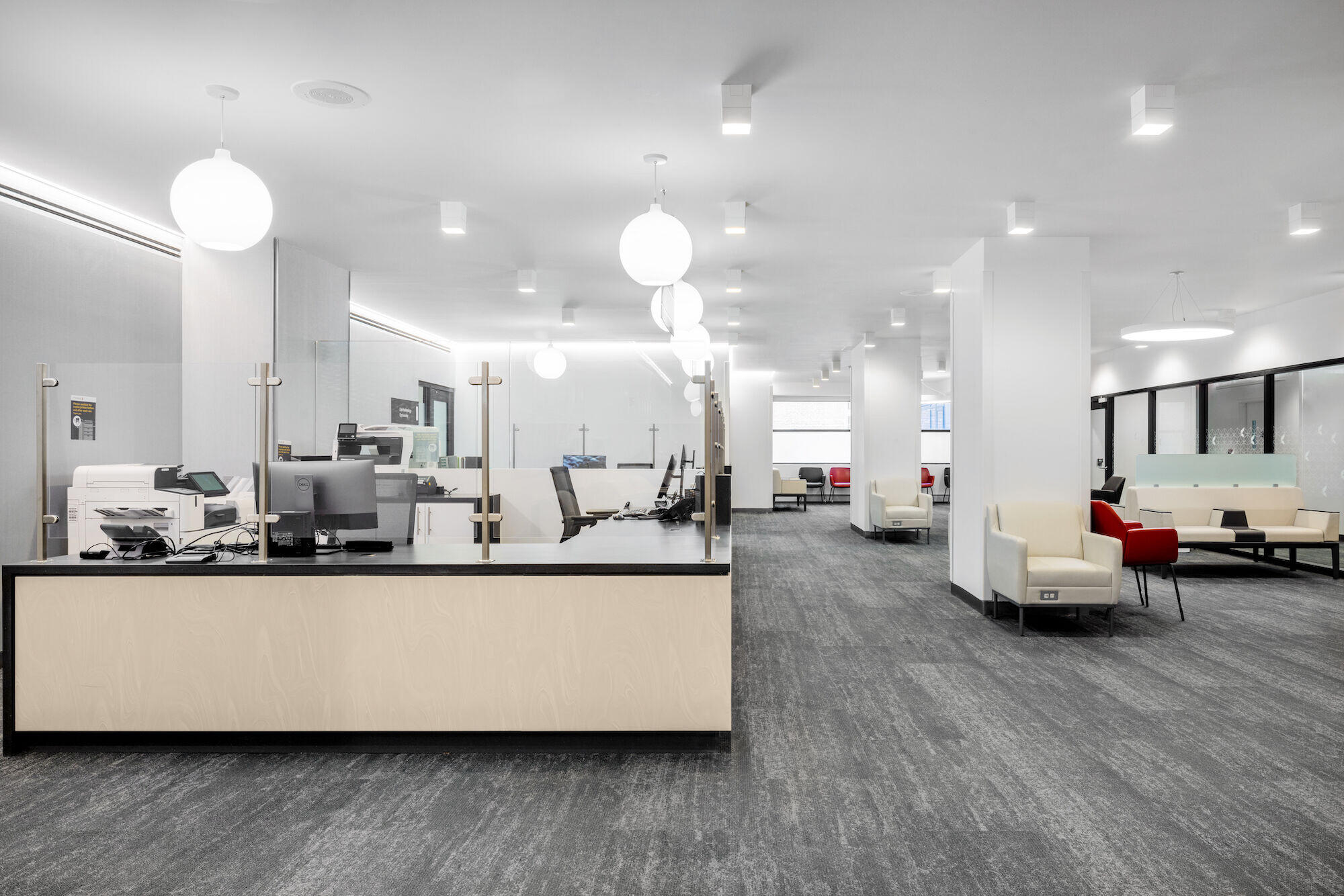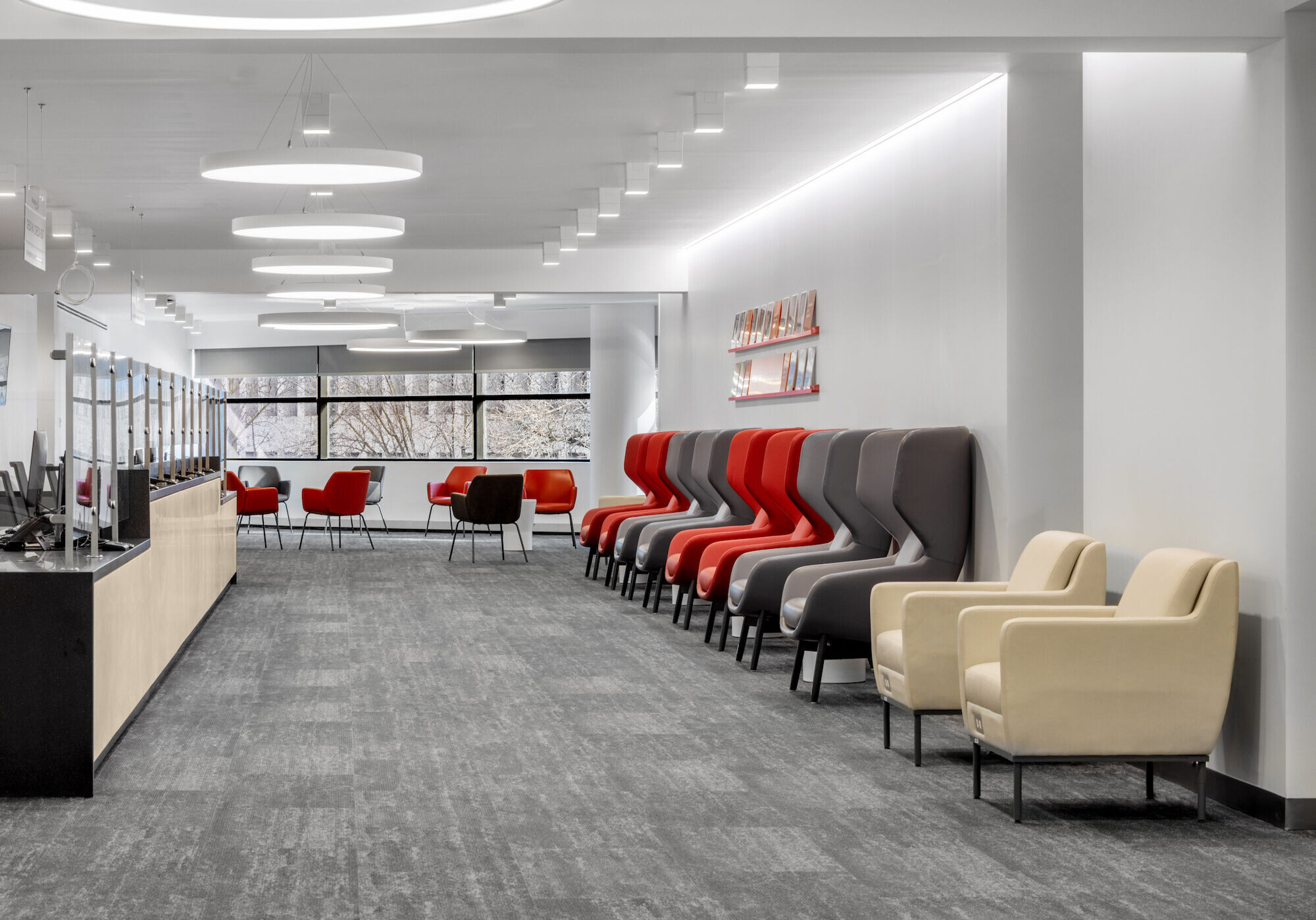 The new two-story location is conveniently located at the corner of 55th and Justice Avenue. The expansive facility features primary care and specialty services including pediatrics, OB/GYN, optometry, and more. The team worked closely with the ACPNY design and specialty medical teams to bring to life a premier working environment and a soothing experience for patients. The new medical center features pre-established ACPNY design standards and graphics to create a modern, comfortable interior environment.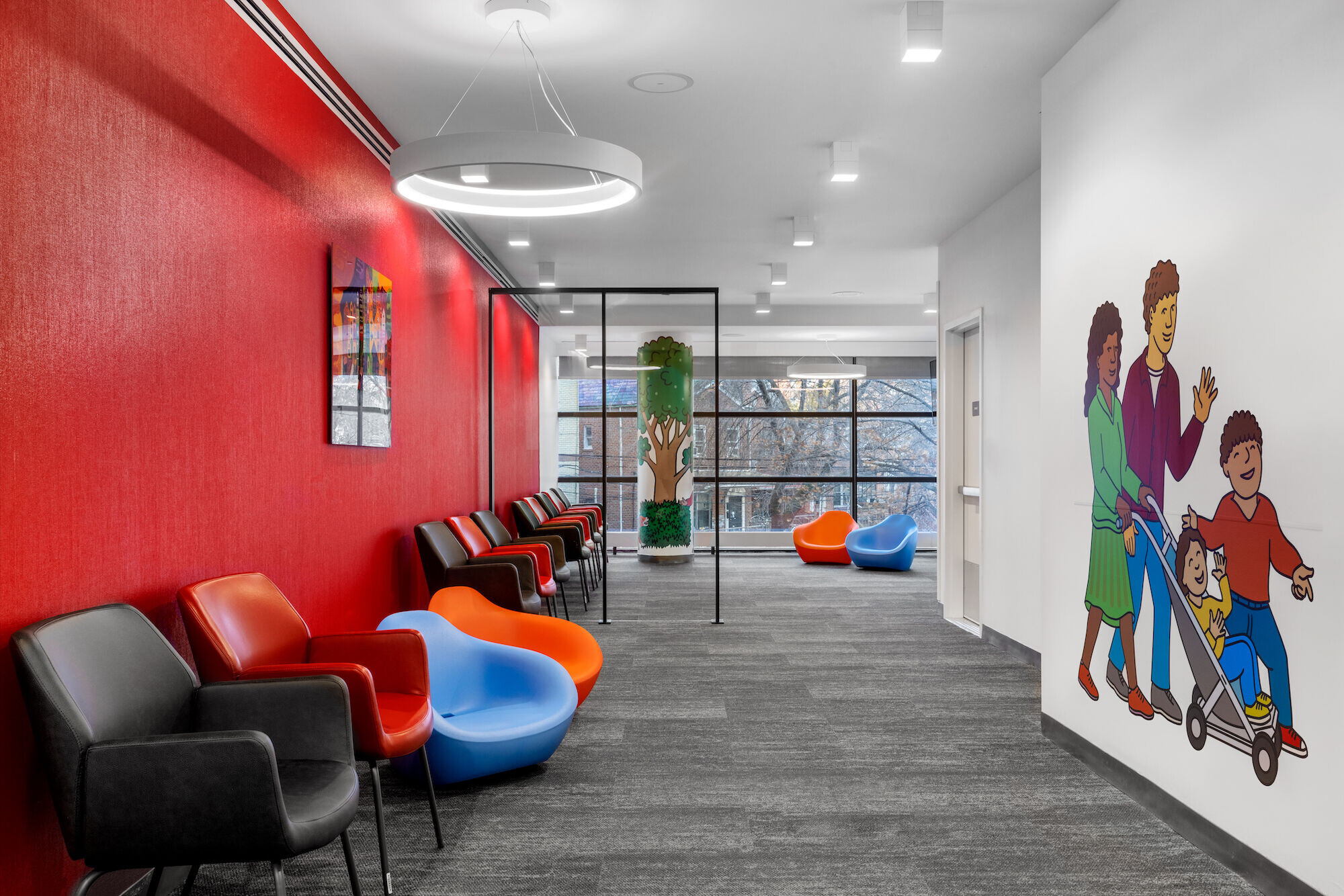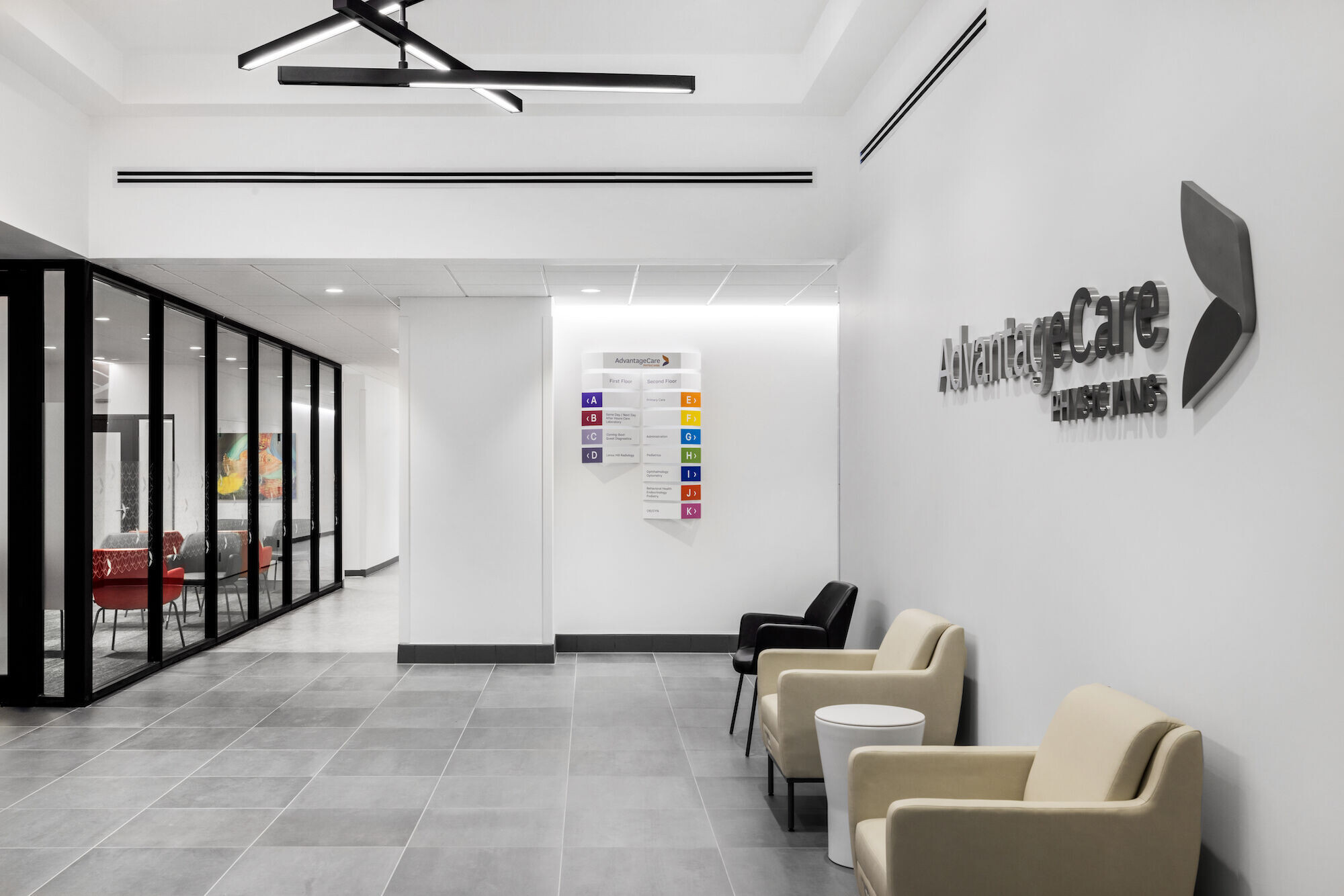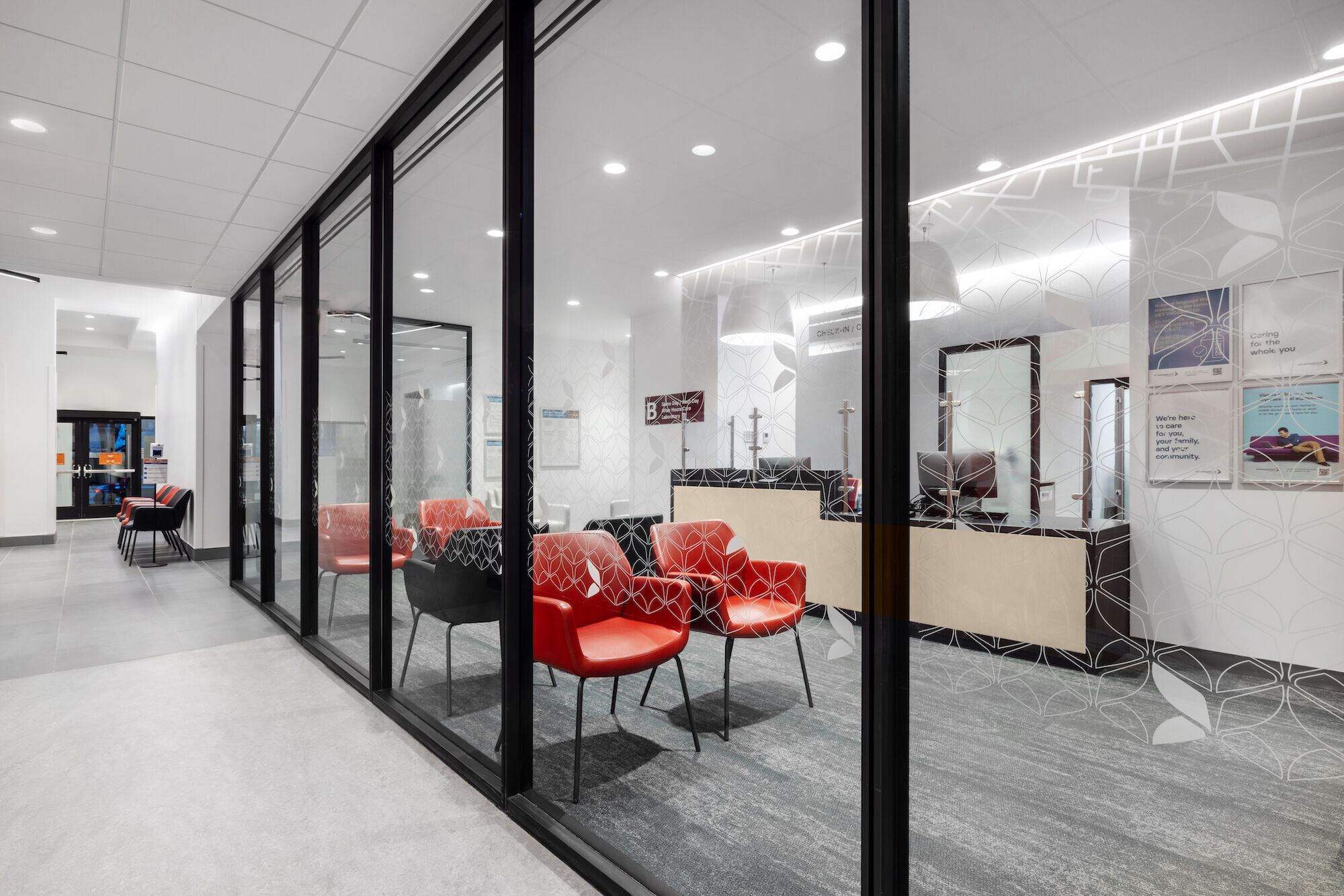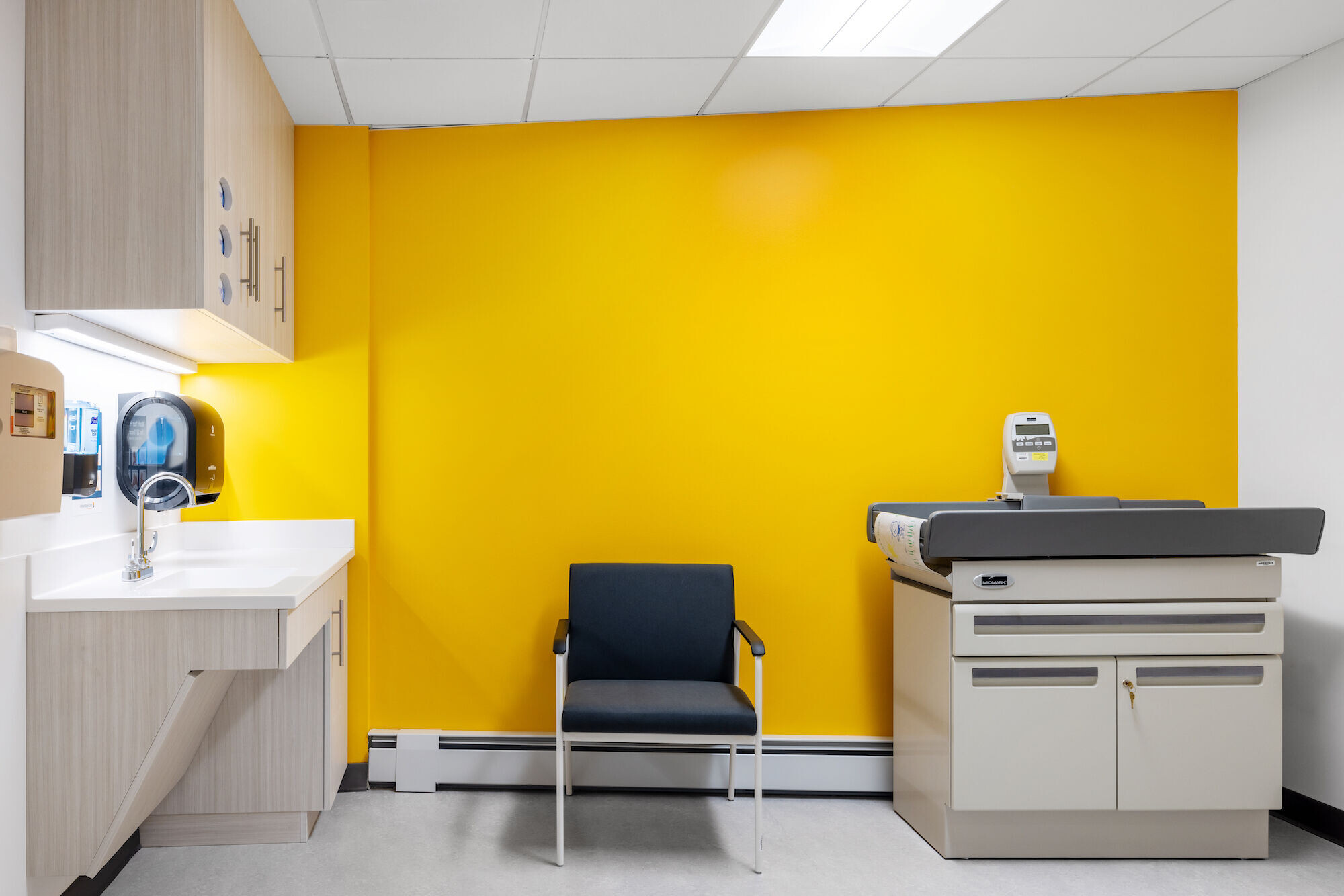 Although each specialty has its own distinct reception, the waiting rooms are grouped together and form the center spine of the second floor. TPG creatively applied the ACPNY standards in the waiting rooms to produce diverse environments in each medical suite. Each suite has upwards of ten examination rooms, efficient nurses' stations, and private offices to further support their operations.