Established in 1951, Fragomen, Del Rey, Bernsen & Loewy, LLP is a leading international immigration firm that provides services for both corporate and individual clients. For the relocation of their headquarters to Midtown, the firm enlisted to TPG to design a forward-thinking, innovative new legal workspace that promotes their highly collaborative culture while reflecting the quality of their practice – dedicated to helping their clients accomplish their complex immigration goals. The new office elevates the employee experience and transcends the idea of what the landscape of a modern law firm can achieve.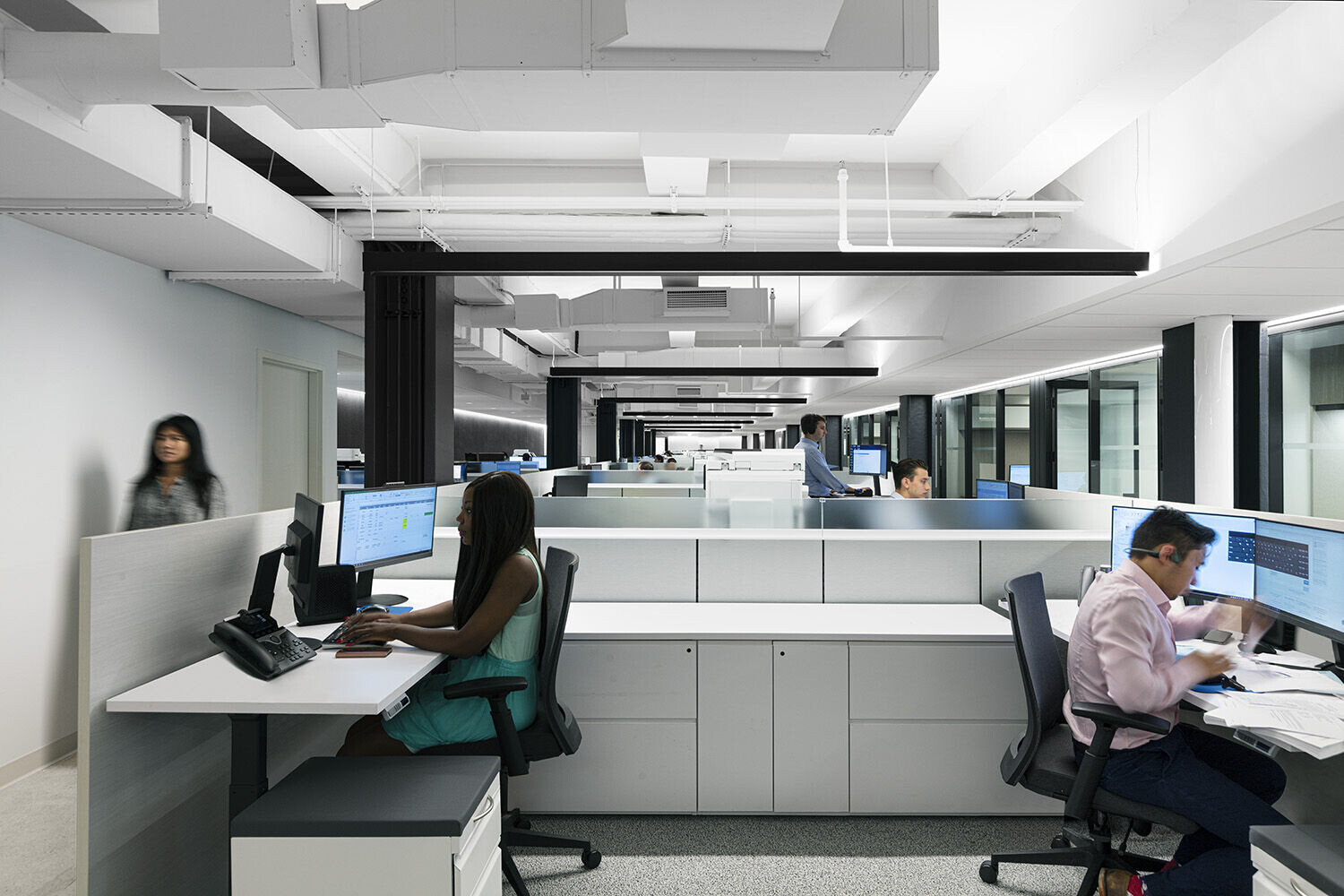 The 10th floor serves as the main point of reception and was designed with hospitality touches in mind including a coffee bar for guests. The space includes a variety of seating arrangements including open and closed booths, which provide staff with flexibility and choice in their meeting and working environments.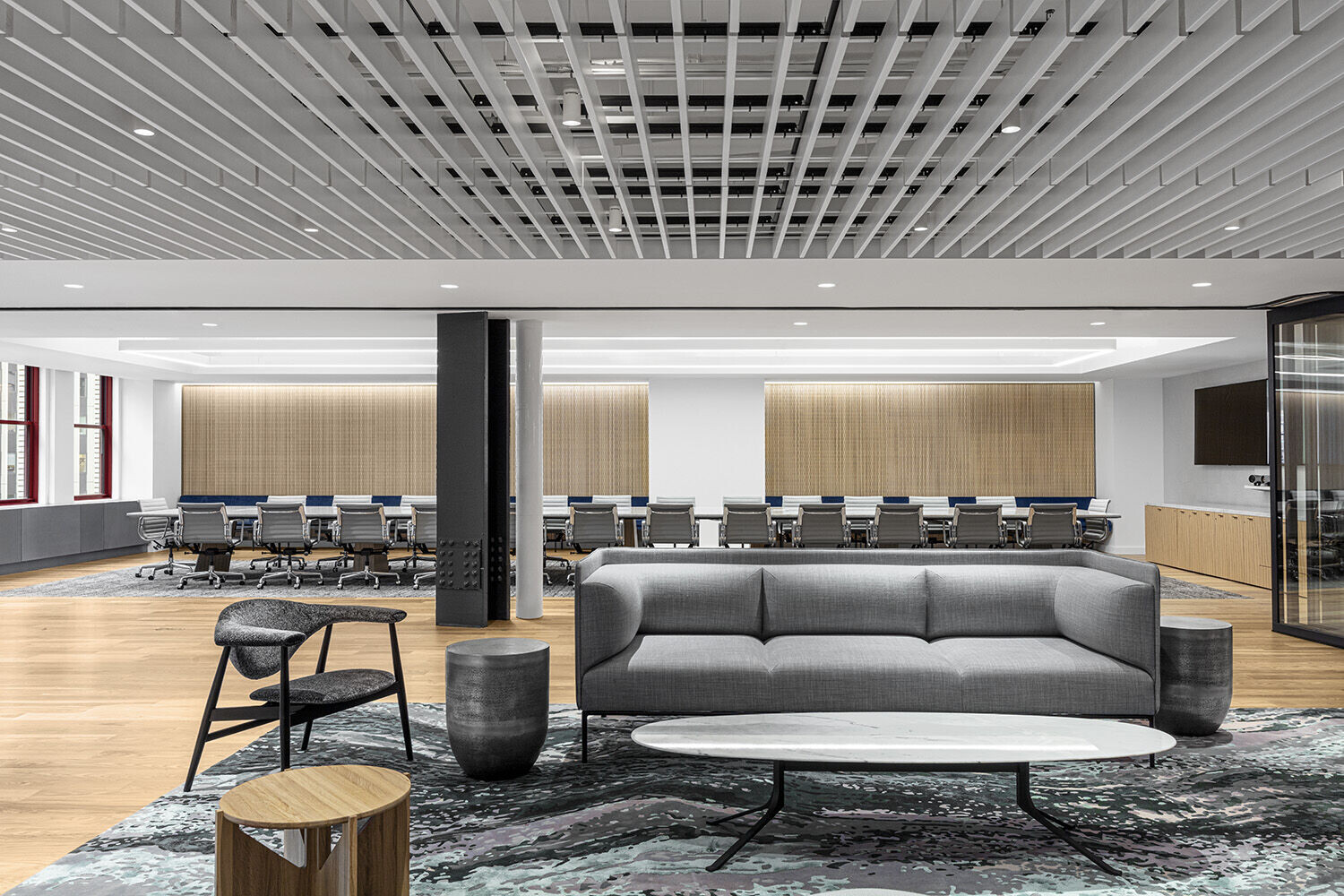 Additionally, in the event of a party or conference, the adjacent boardroom can be easily integrated into the reception area by opening the movable glass partitions. Furthering the firm's ethos, the statement rug in reception has a compelling philanthropy story; made in collaboration with Alpha Workshops – a nonprofit providing decorative arts education to at-risk adults in the LGBTQ, HIV+/AIDS, and ASD communities.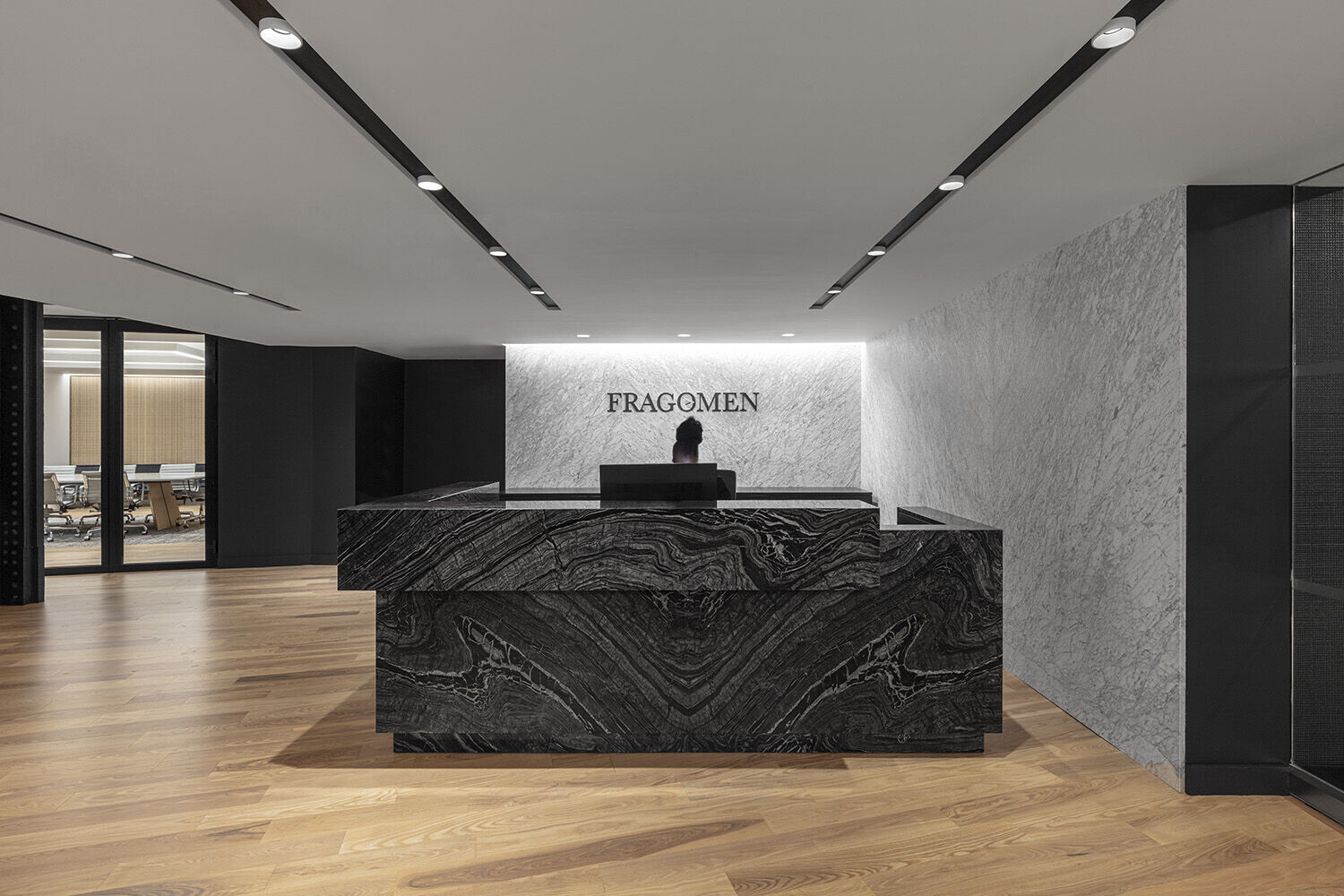 The rest of the office has amenities for staff including an extensive training room, multiple conference rooms, sit-stand desks, wellness rooms, and a café on every floor. While associates sit within an open plan, partners maintain their glass-front, shared perimeter offices.