zeit·geist (n.) The defining spirit or mood of a particular period of history as shown by the ideas, trends and beliefs of the time.
Working from home has presented the opportunity for new design solutions to address changes to our daily routines with the onset of the pandemic. As architects, we have seen the rising desire for spaces to be designed with a focus on flexibility; areas that can be easily transformed from one use to another. We have been studying ways architecture can provide balance to the convergence of 'home-life' and work-life' and designing spaces that offer peace; oases from the rest of the house.
HAMMOCK DRIVE
The existing primary residence on Hammock Drive is a beautiful modern and tropical home. Our addition of a pool house and loggia is a sleek yet thoughtful and seamless extension of the home. The design is about blending comfort, elegance, and simplicity. We chose materials and finishes that were inherent to the existing architecture and site, such as native Floridian oolite stone, Cypress wood ceilings, and concrete. The loggia not only connects the pavilion to the main residence, but also beautifully frames the lush backyard and pool. The pavilion, envisioned as a folly or lantern, creates a breathtaking focal point from the main residence. Inside, the goal was to create an experience to feel as much part of the outside as possible while being inside. The continued use of the oolite stone and large glass opening create a sort of harmony between the architecture and its site. We believe that in creating spaces that are meant to be enjoyed just as much from the distance as they are from within.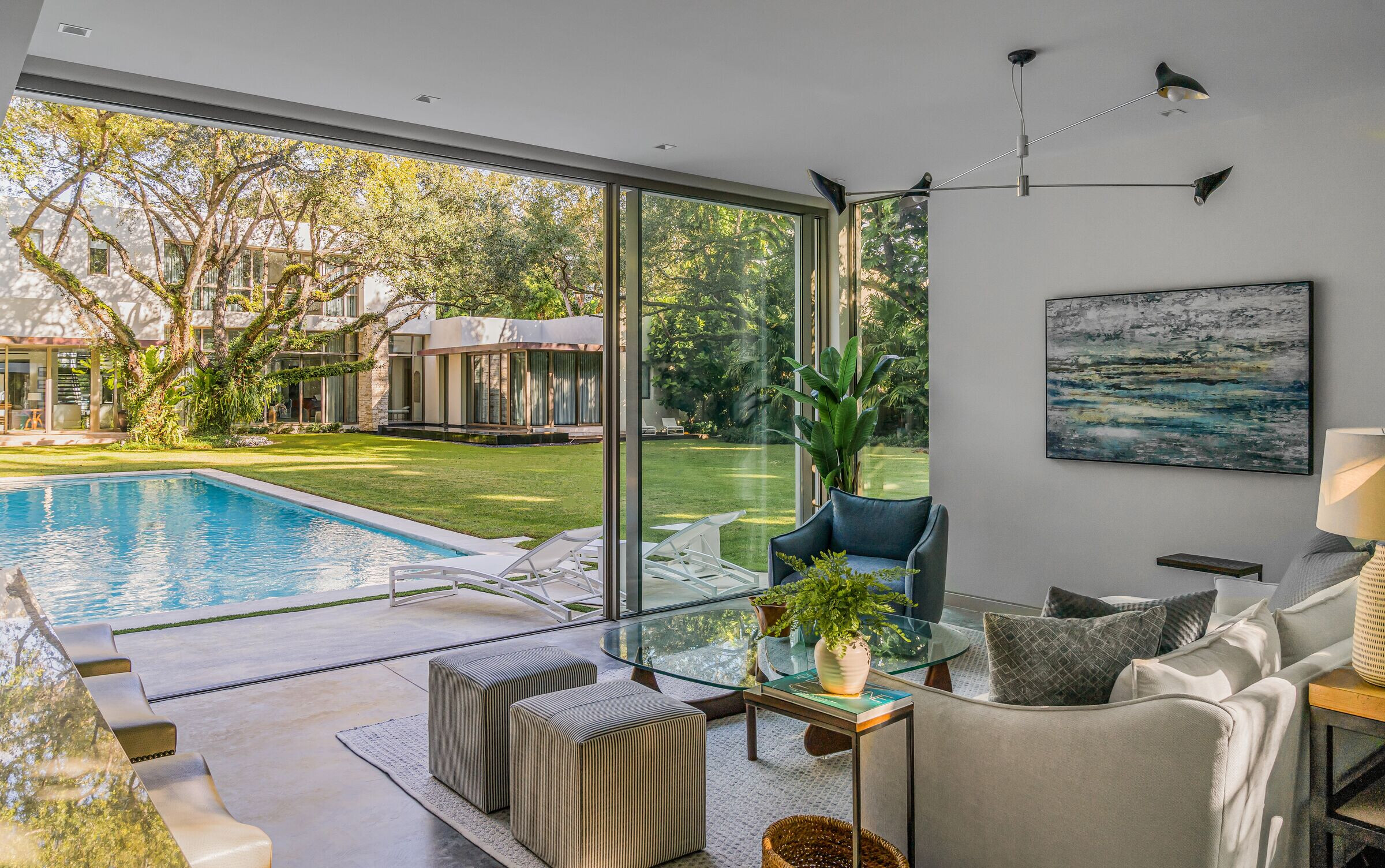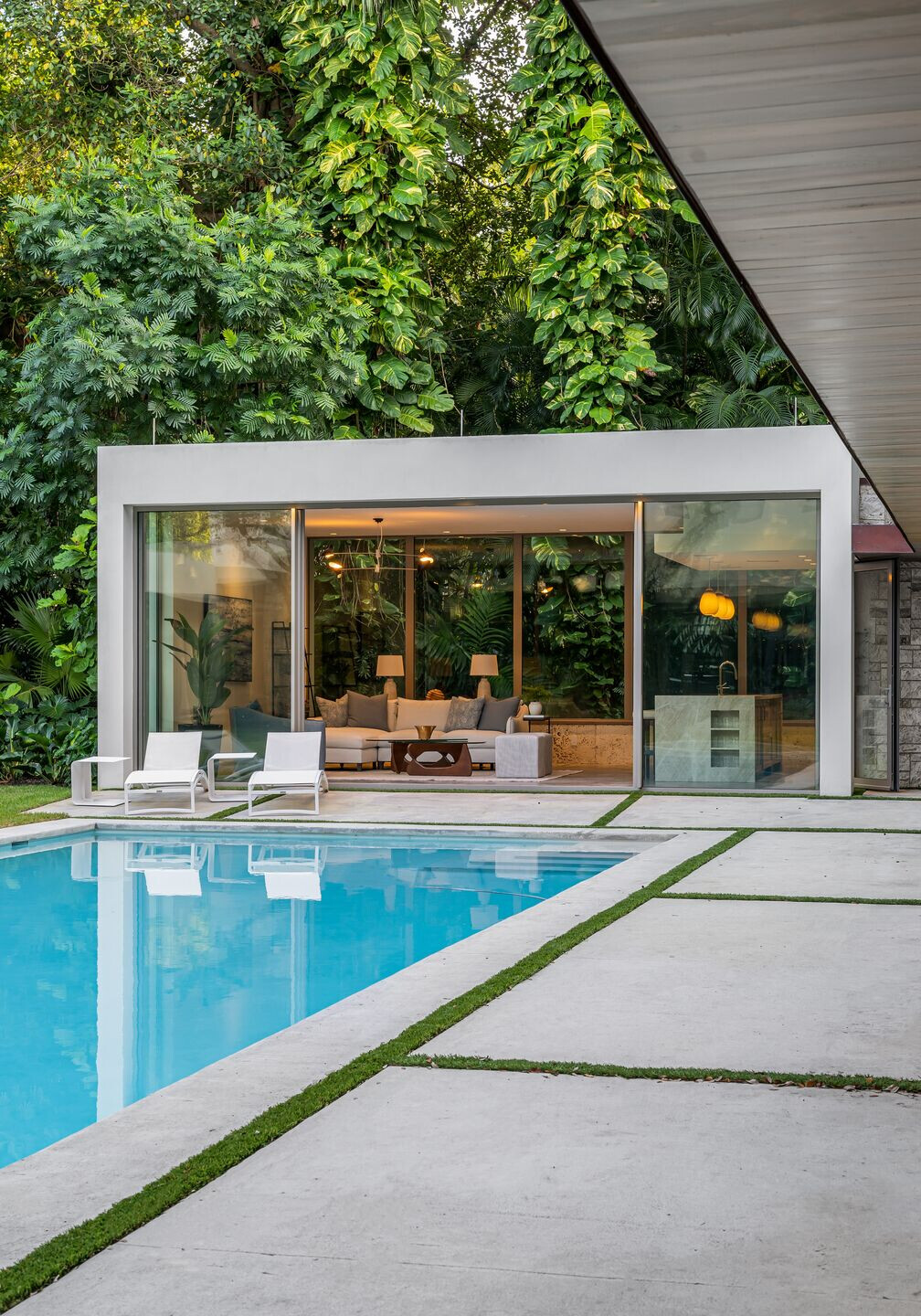 Team:
Architects: Upstairs Studio Architecture
Contractors: Forbes Construction
Structural Engineers: THM Structural Consulting
Photographer: Venjhamin Reyes