The head offices for IDEI, a leading real estate developer in northern Mexico, combine artful design with a practical layout. Occupying the top floor of a skyscraper built by the client, the offices are surrounded by views of the Monterrey and San Pedro skylines and the Sierra Madre Oriental mountain range beyond. The program includes executive and managerial offices, open offices, meeting rooms, an executive board room, and storage/archives organized around a central lobby and reception area.
The building's asymmetrical, central elevator core presented the challenge of creating an elegant, formal waiting area that retained access to natural light and the impressive views while remaining visually separated from the bustling offices. In response, the board room serves as a focal point for the reception area; its glass walls allow visitors to see through to the view beyond. The curved baffle ceiling reinforces this connection, rising from the elevator foyer in a gentle curve above accent walls clad in wood and marble, and continuing into the board room. The reception area doubles as a gallery for the client's collection of contemporary art, which includes large paintings and freestanding sculptures.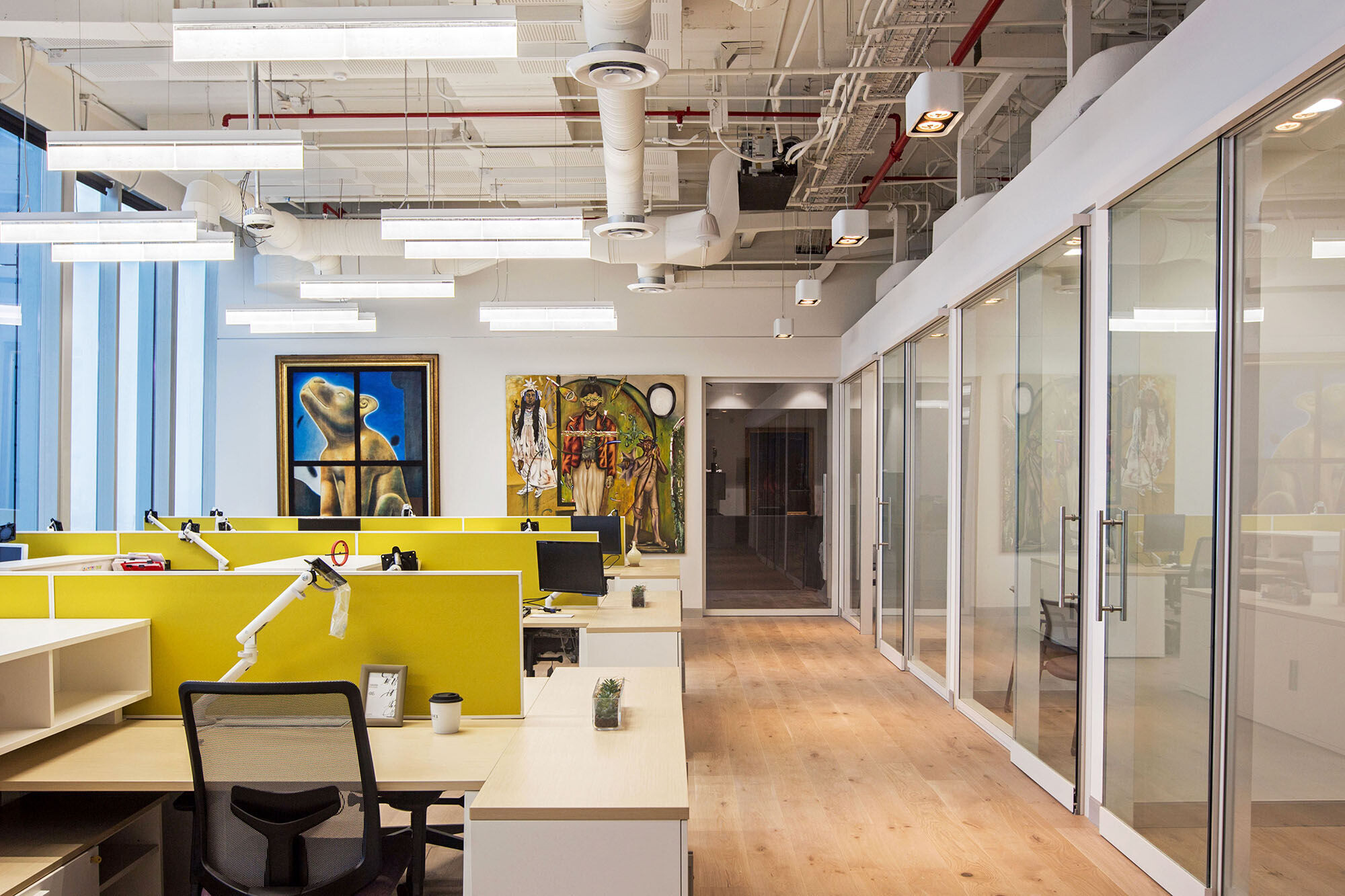 Executive suites located to either side of the board room enjoy spectacular corner views and easy access to both the board room and open offices, which are divided into two groups based on feedback from the client. Each open office space houses 20-25 workstations organized into clusters along the glass curtainwall. Playfully staggered light fixtures create a visual plane at the open ceiling, while oak floors provide warmth. A row of private offices and small meeting rooms adjacent to each of the open offices allow managers to oversee their respective teams. Glass walls provide a direct visual connection to these areas as well as access to natural light and views.