ARTYSTRY created a space that encourages collaboration and community at the MAP SHORE offices in CALICUT, KERALA. Well-designed spec suites need to deliver results. Every money spent needs to work hard and it takes a smart design studio to continually exceed customer objectives and secure tenants.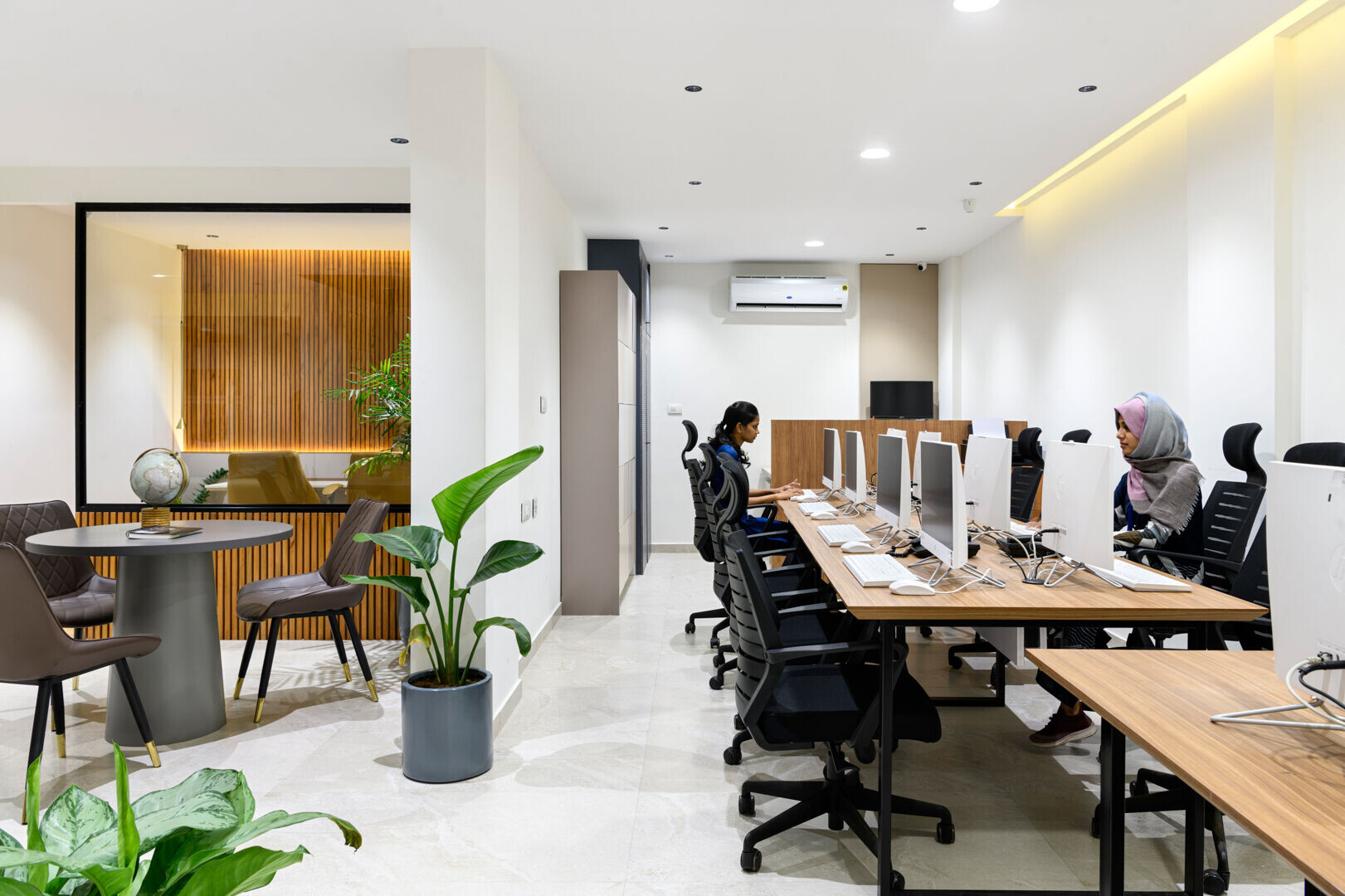 MAP SHORE called upon ARTYSTRY to design this 1000 sqft workspace at CALICUT, in the heart of city CALICUT's, using their vast experience in the sector
there were no window openings at space, so we are Maximizing artificial light throughout,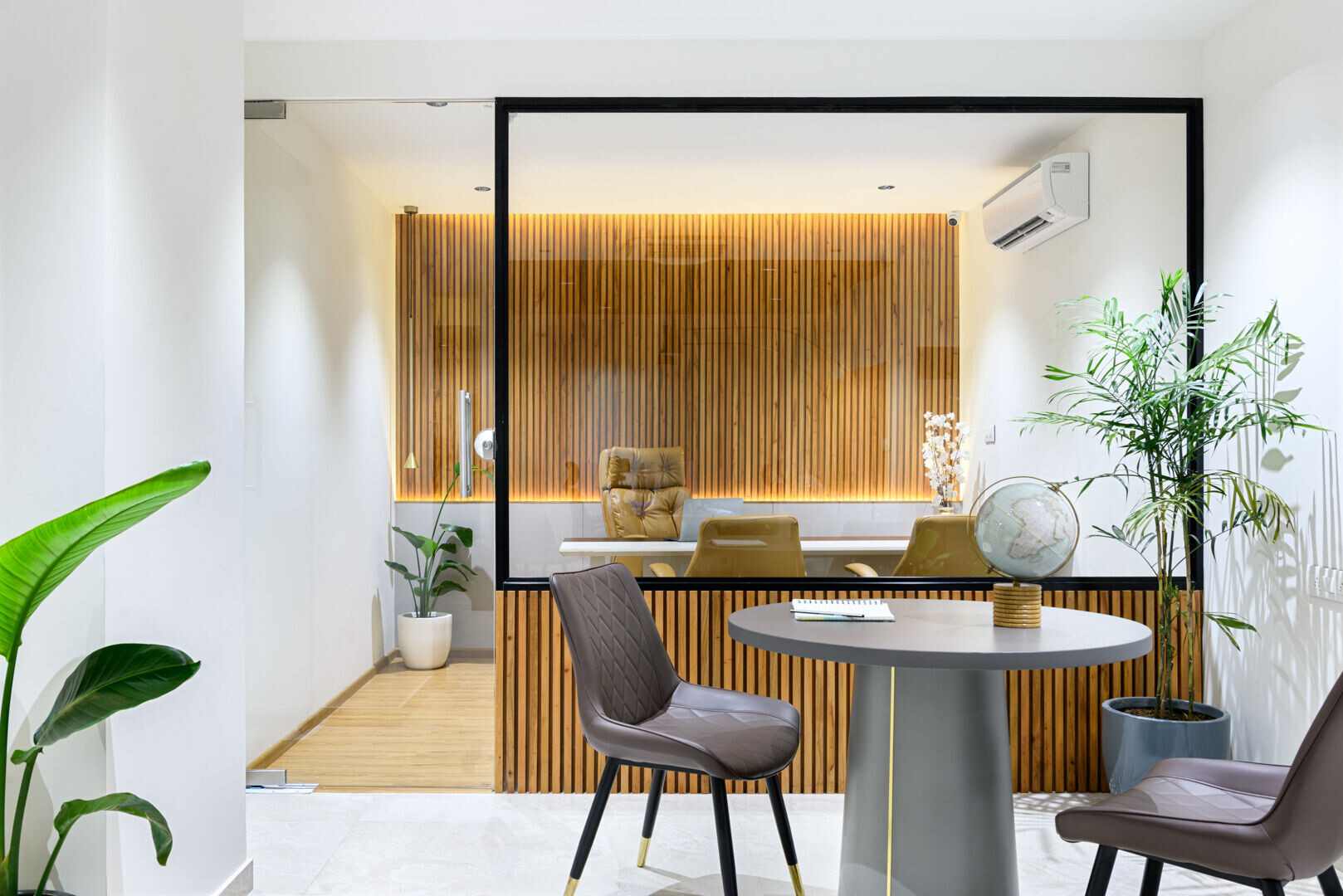 the space emphasizes community, collaboration and connectedness, from the contemporary reception to the open work space and breakout area.
Greeted by a modern, utilitarian use of industrial material the space transforms as the eye adopts the complimentary palette of warm, earthy textures and tones, creating a welcoming yet polished experience.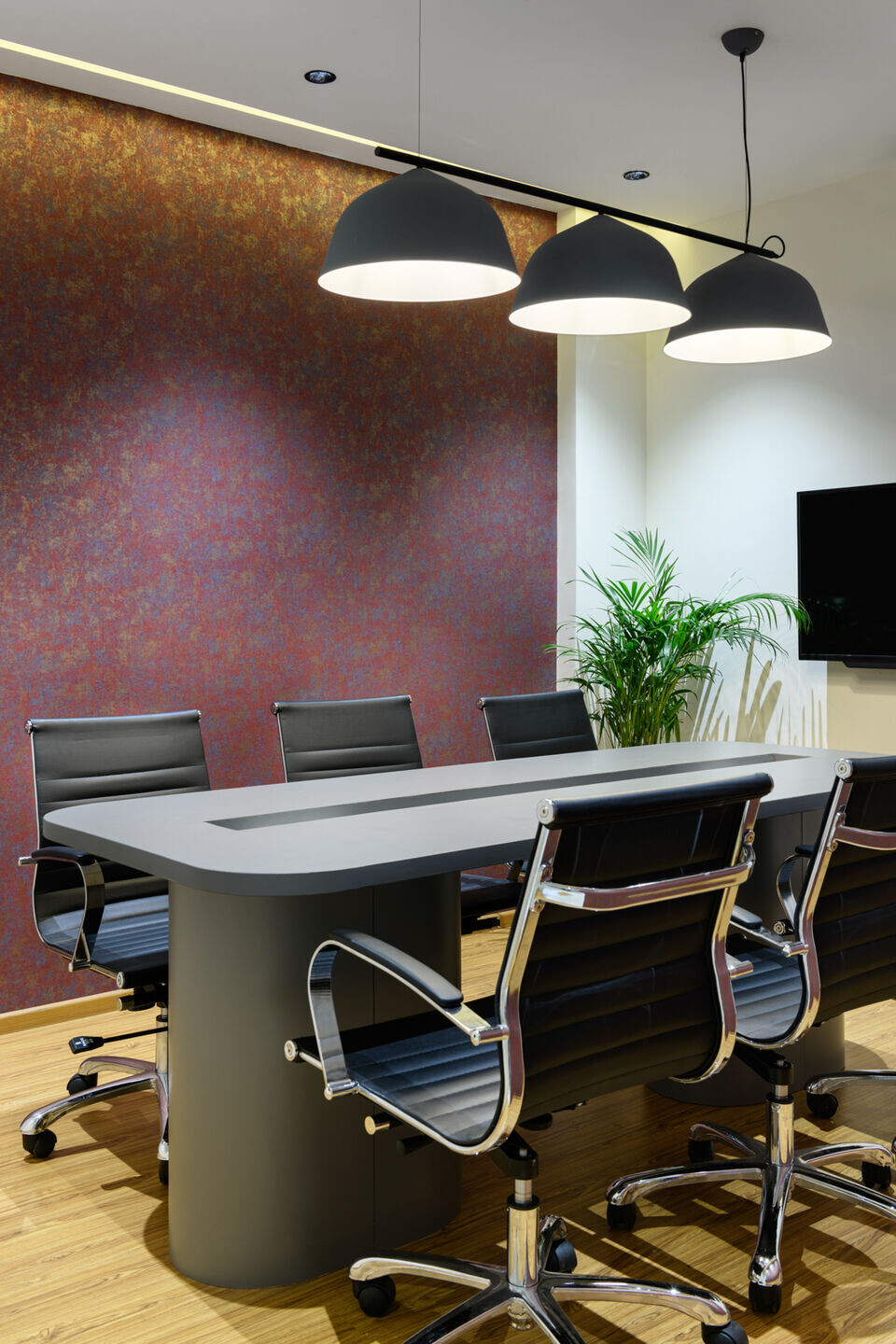 In an attention economy, a well-designed spec suite requires immediacy of impact, with guests visiting multiple properties in a viewing. Recognizing this, ARTYSTRY 's design creates intrigue for prospective tenants as they move from one space to the next, with subtle highlights throughout the scheme.\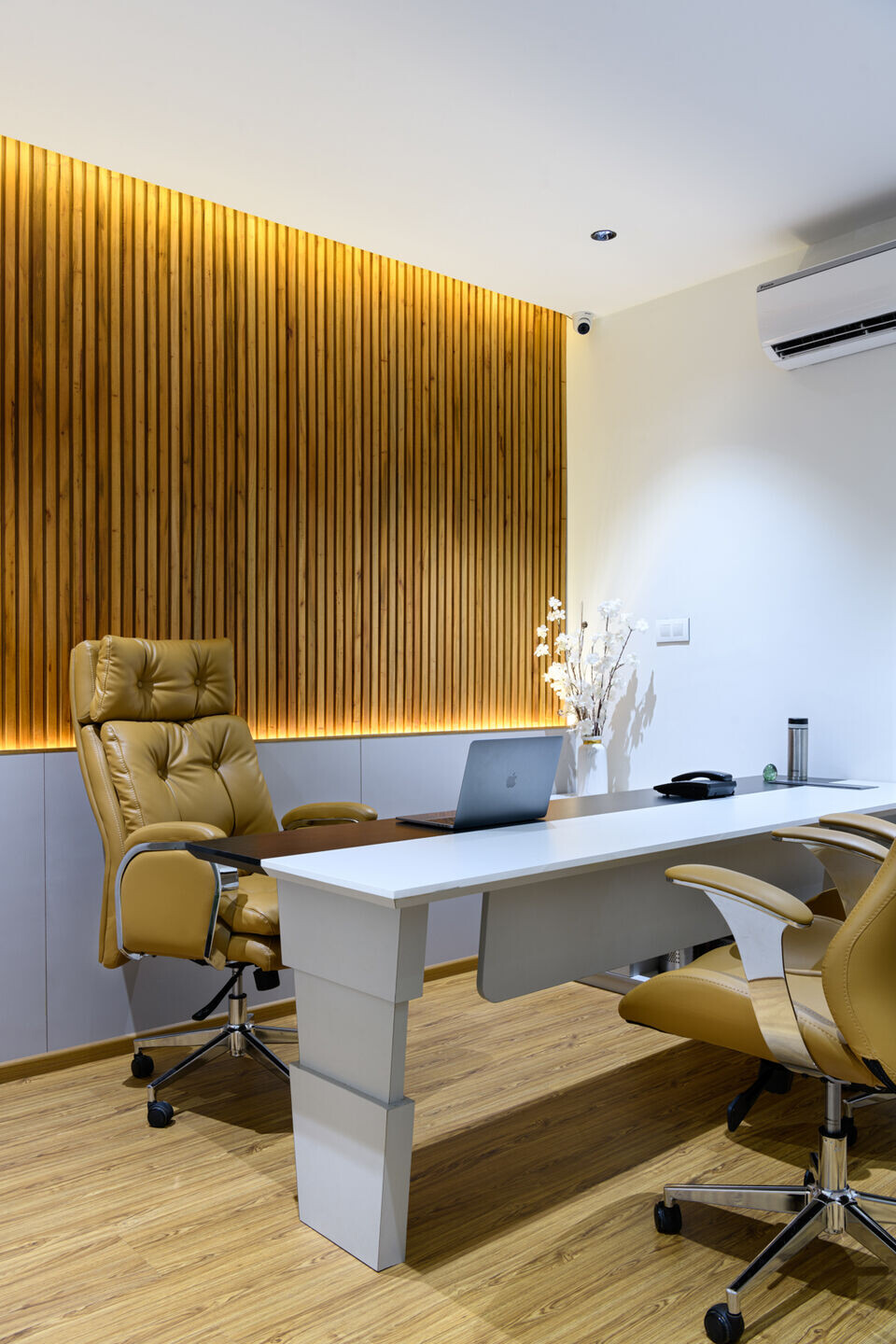 The adaptable space and considered aesthetic presents both a strong design for a contemporary organization, and a broad appeal that can be adapted easily for various brands and sectors.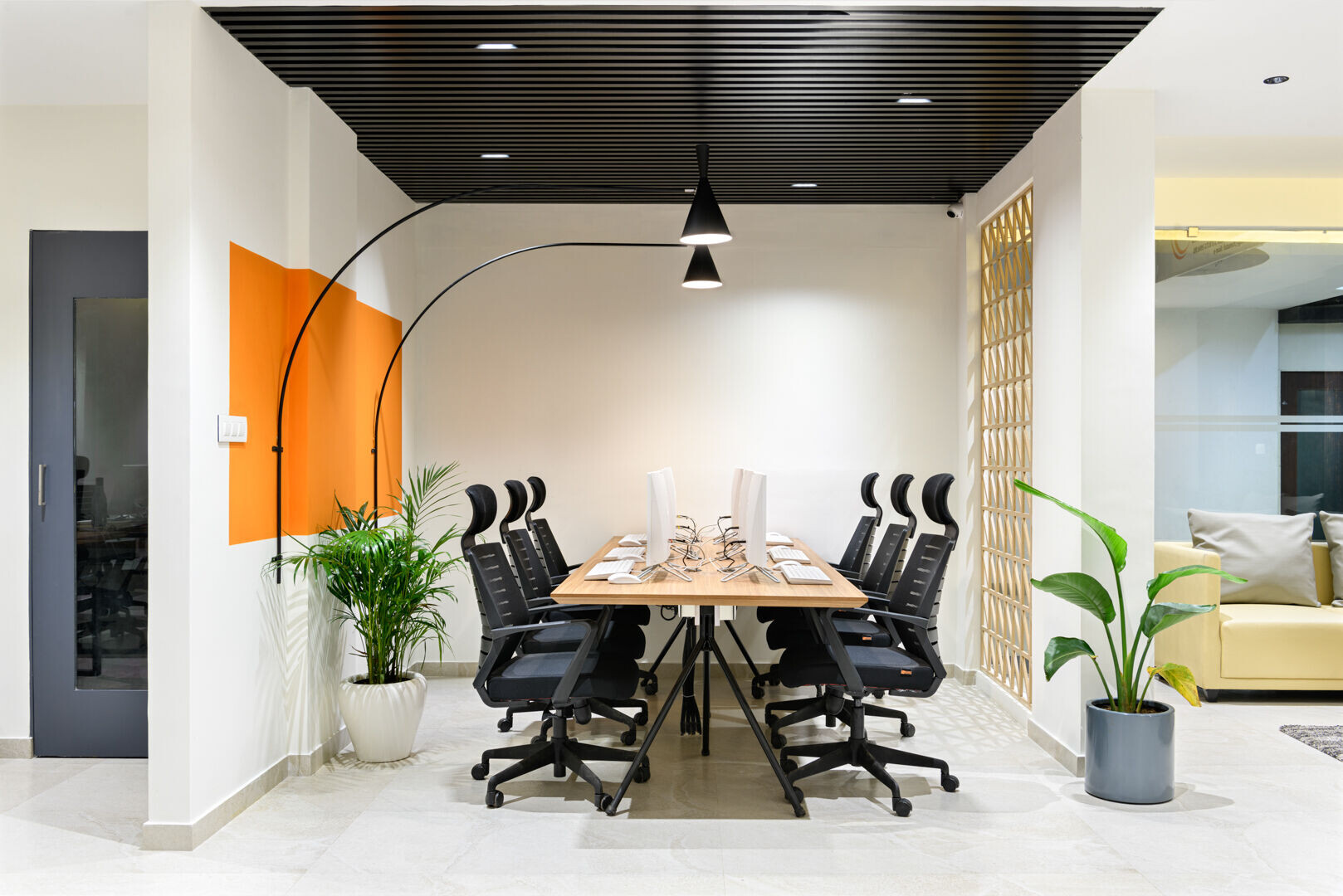 Renowned across CALICUT for work in the sector, ARTYSTRY 's team listen to customer objectives and work with their partners in the construction industry to align budget and constructability early in the process, thus delivering quality design and speed to market