A very basic home with a garage in a remote part of Pioneertown, CA, turned full-time vacation rental with prime accommodation, extensive outdoor space, and even an outdoor movie experience. Surrounded by boulders and old Joshua trees, this exquisite dwelling makes vacation dreams come true.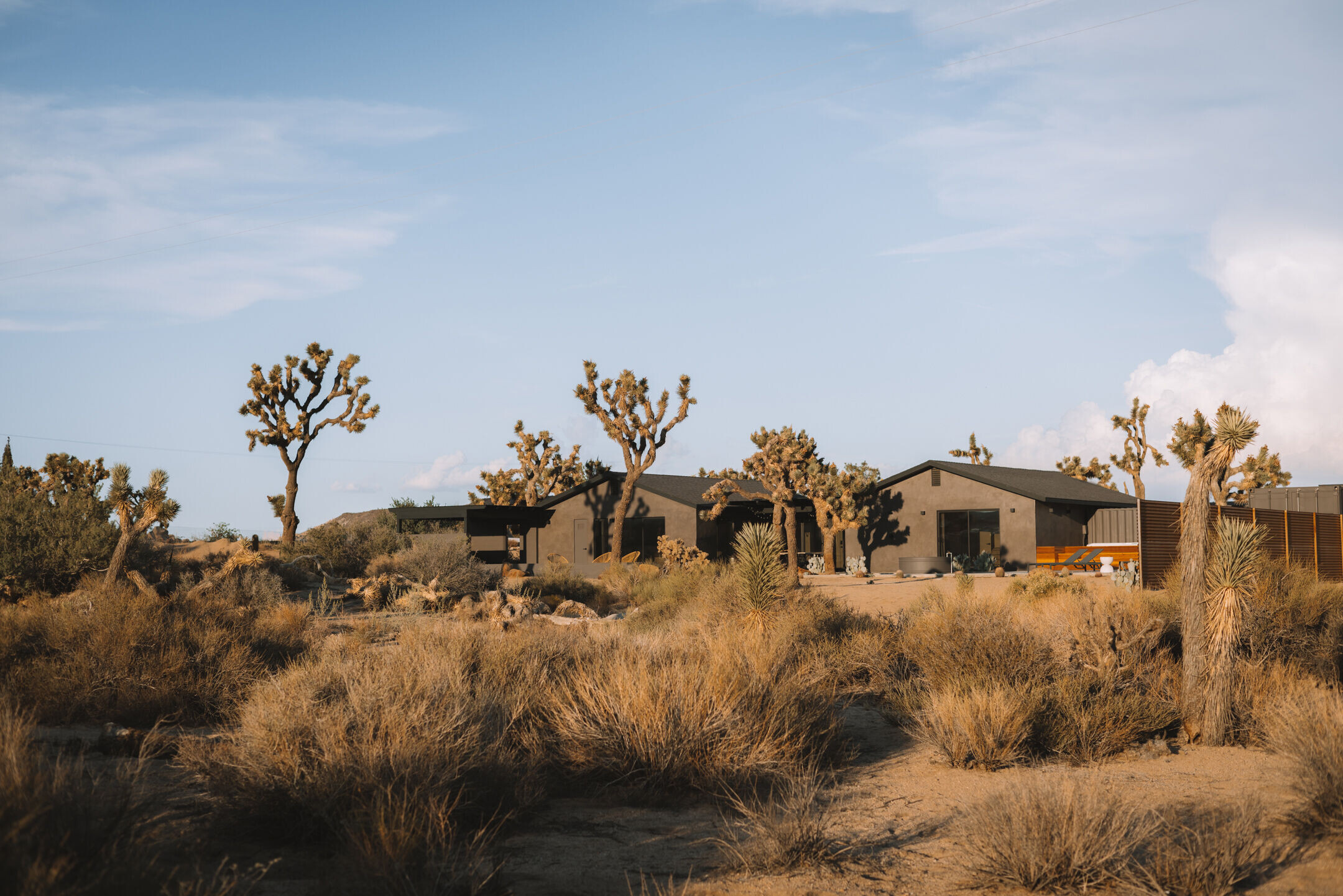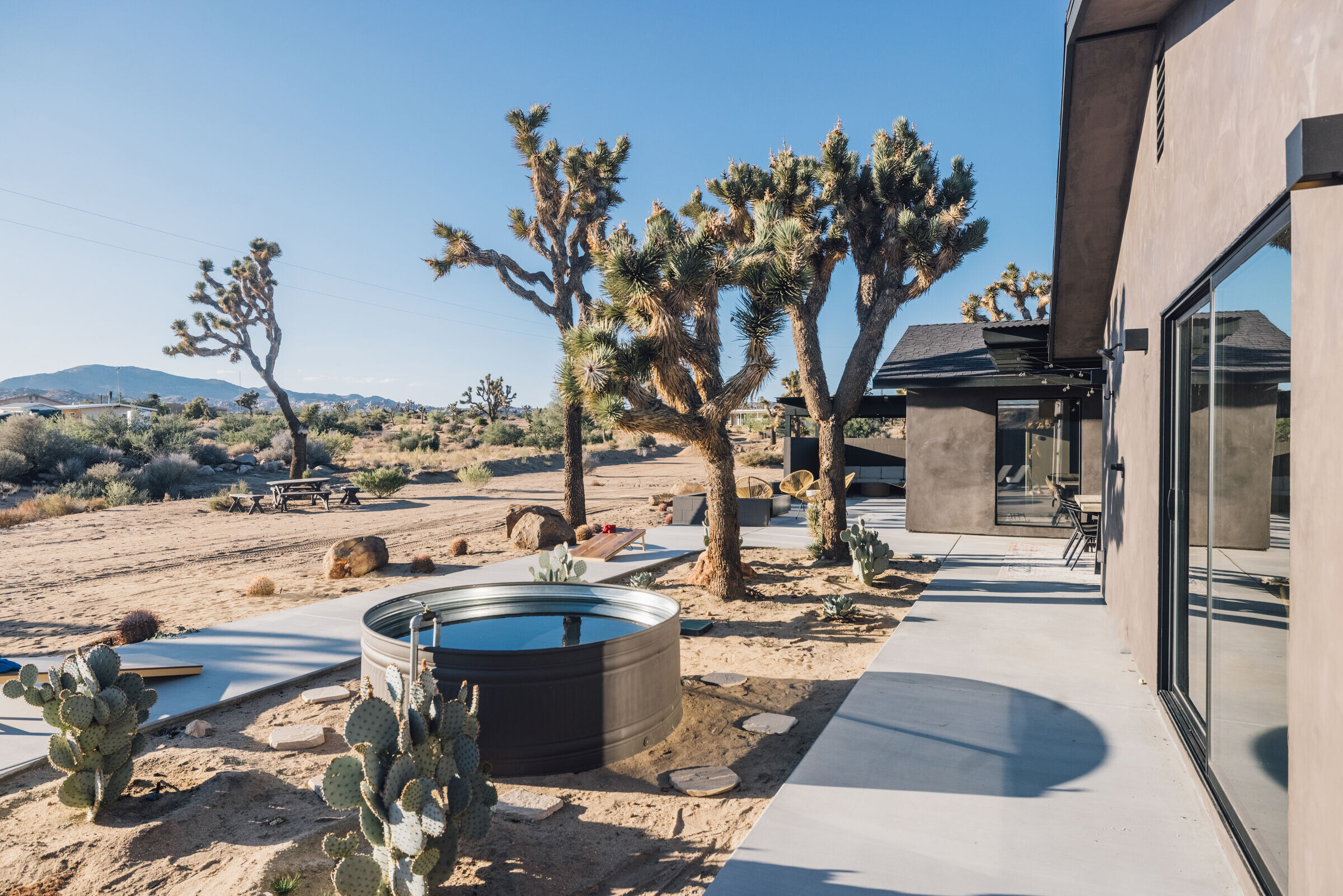 When the owner purchased this 2.5-acre property in 2020, there was a small, simple 1-bedroom house and a garage. We immediately had the vision of connection the two structures and creating one big luxurious home with 2 bedrooms and 2.5 baths to host family members and guests. The public spaces should be located in one volume, the private spaces in another, and the two areas were to be connected by a glass hallway. The living areas would extend out into nature—both through the covered transparent part at the heart of the home and carefully positioned windows that frame specific views.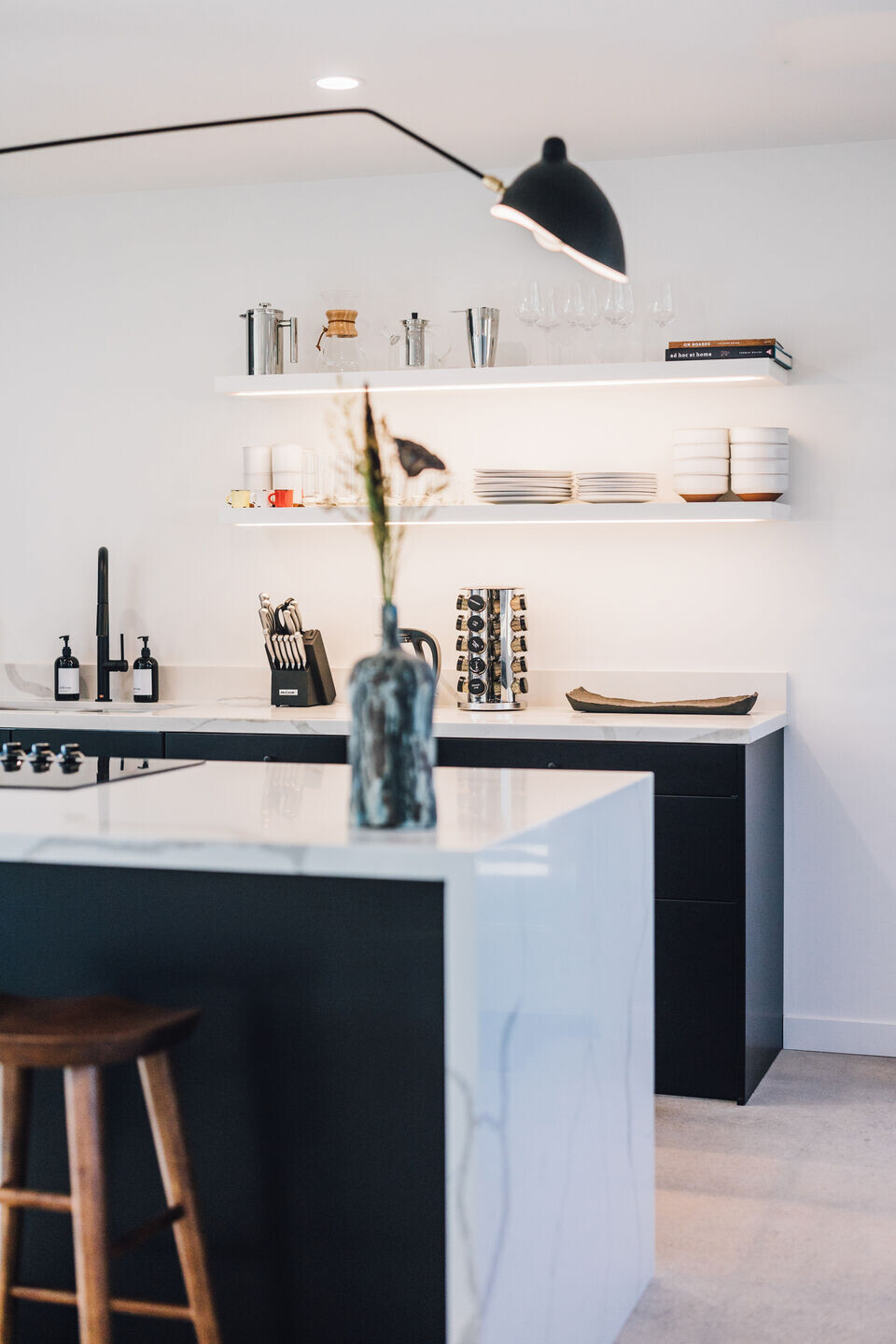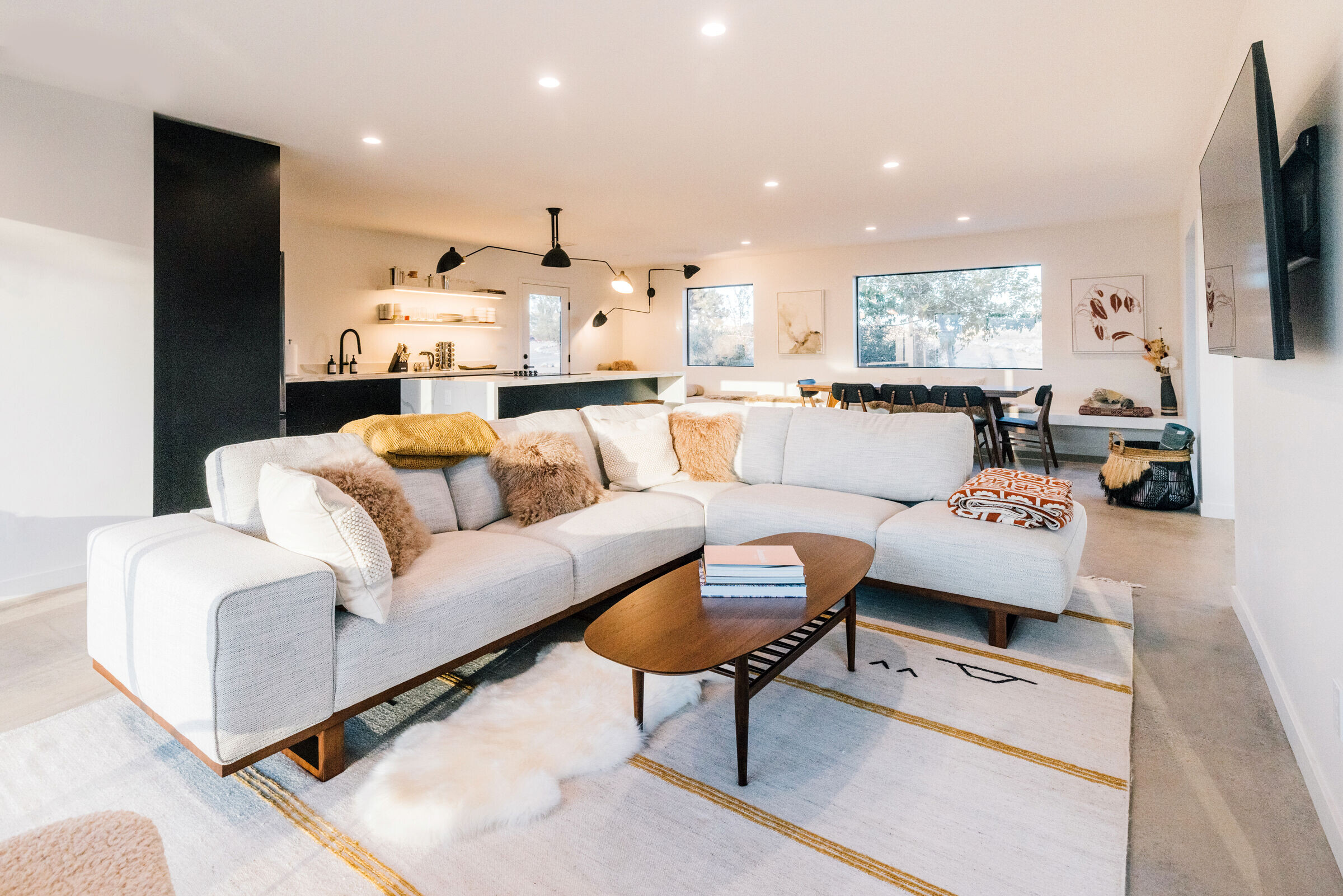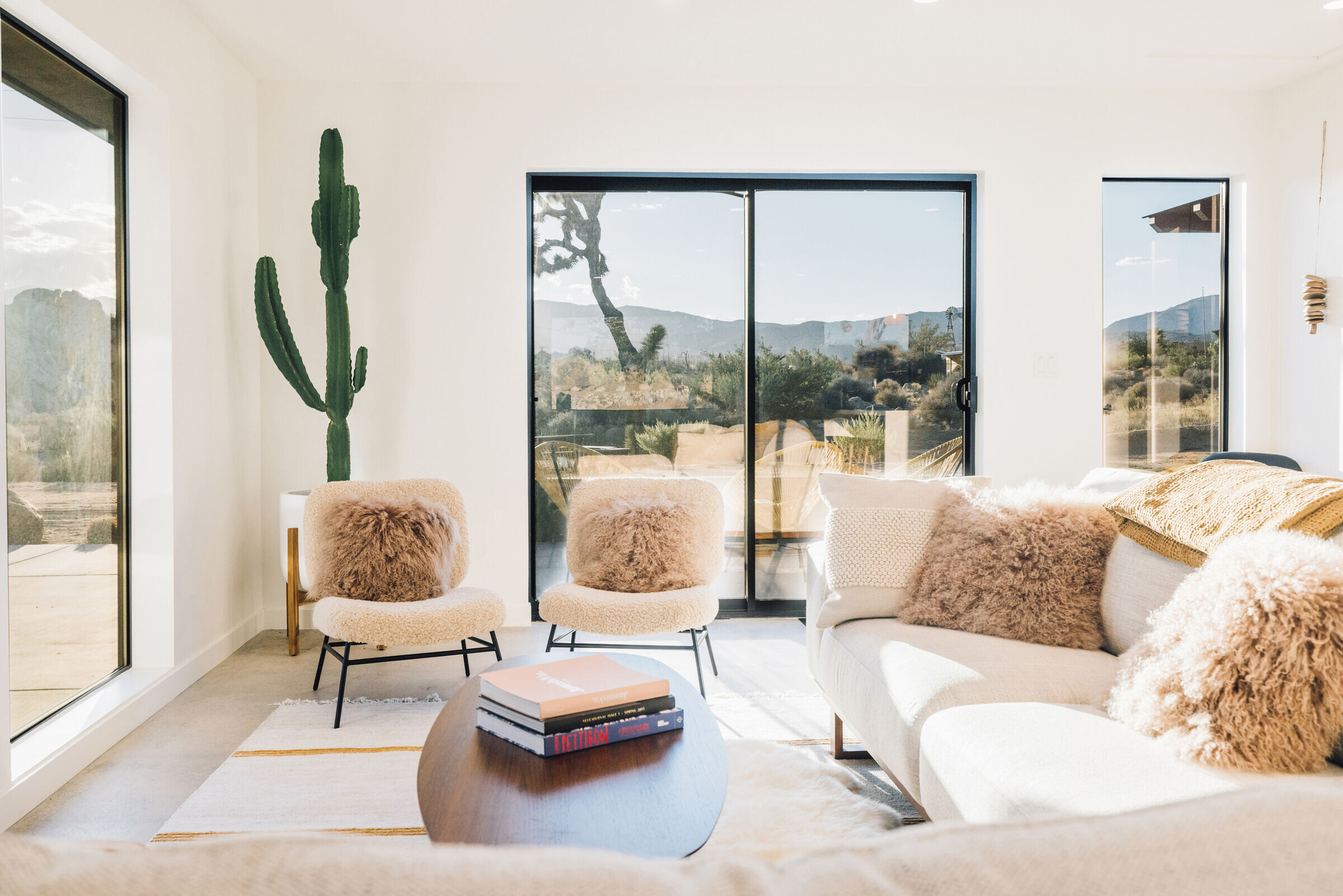 Today, Mulberry & Pine is a newly remodeled home where Modern Scandinavian design meets California Desert. No detail was spared in imagining and bringing to life this modern oasis, from the fully stocked Chef's kitchen facing the wide open dining room and living room, with picture window views of sunrise and sunset; the built in archway bookshelf warmly curated with classic literature and across the breezeway leading to the outdoor dining patio; to a fully functioning outdoor cinema where you can relax in the hot tub, or lounge on a bean bag, while watching your favorite movie. The home is a mixture of beautiful and comfortable furniture, curated art pieces and stunning views. Once you arrive, you may never want to leave.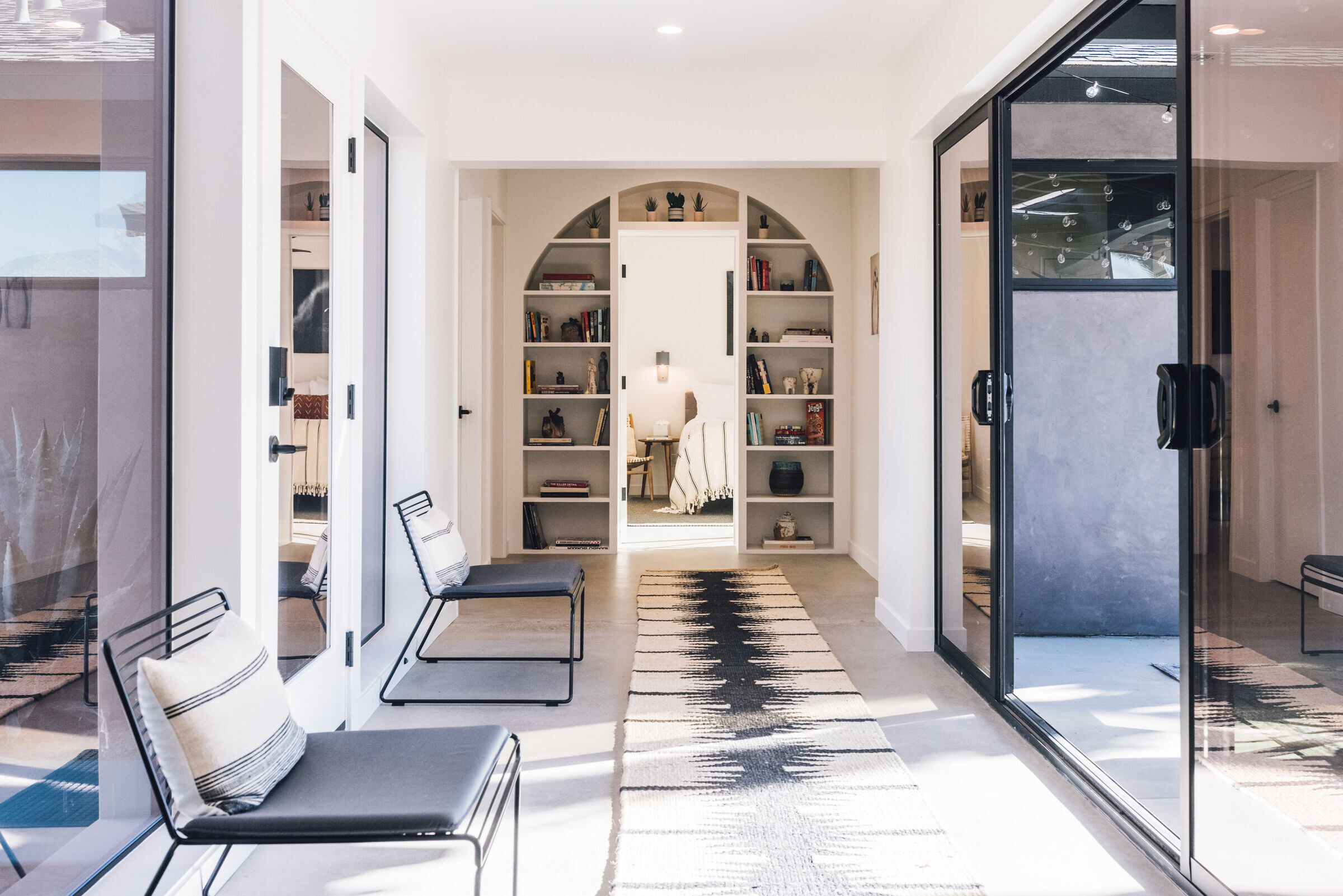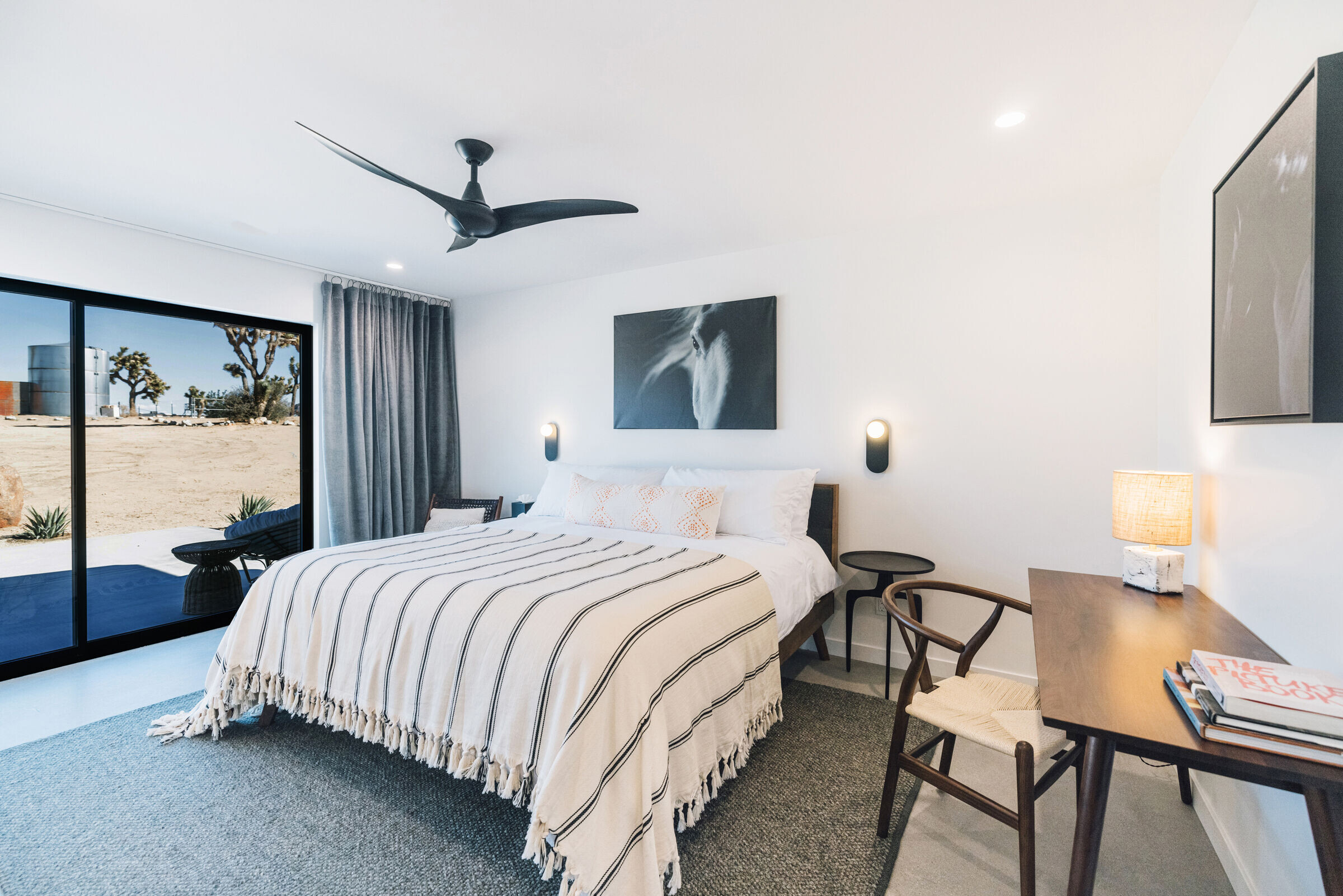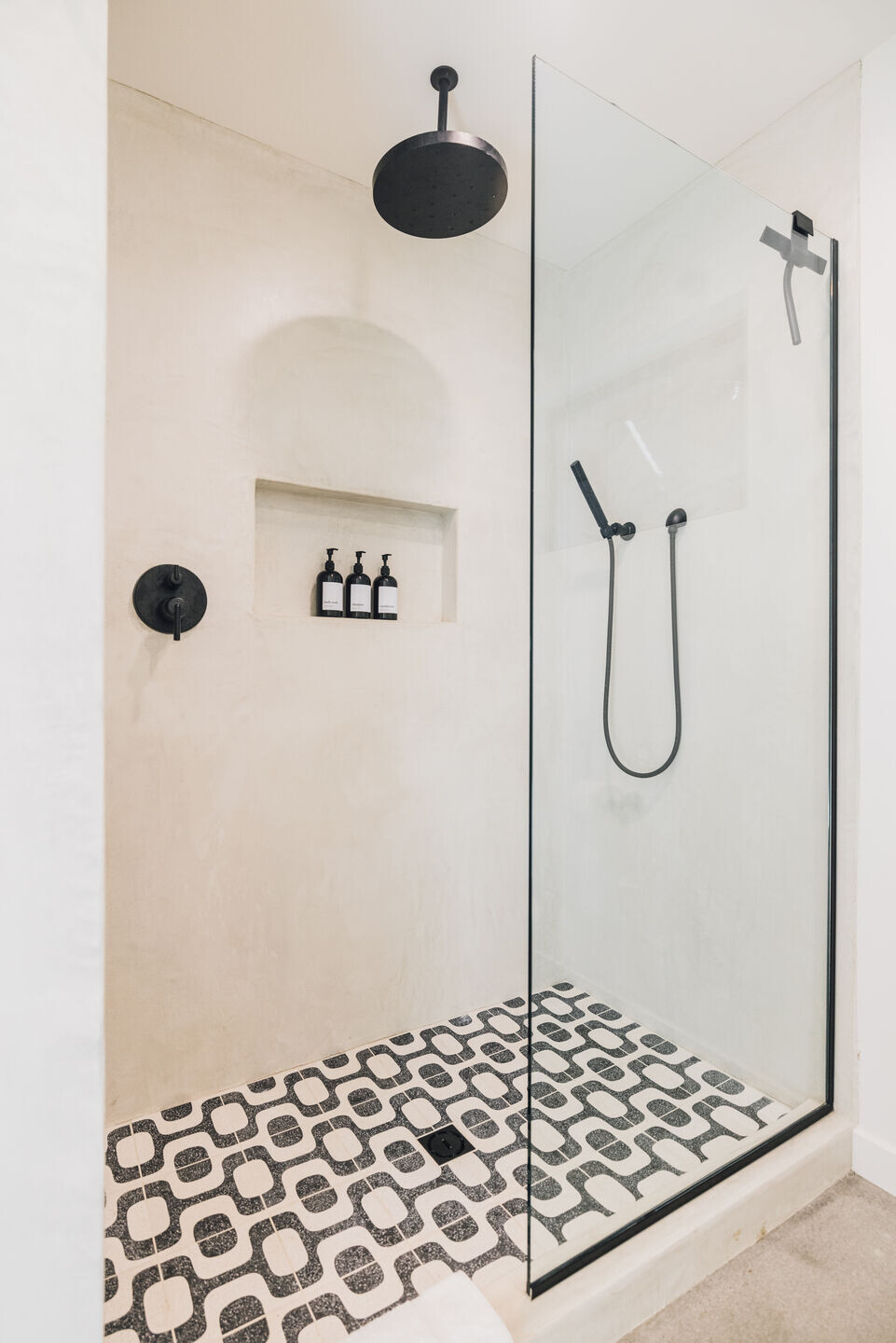 Remodeling two structures (a 1-bedroom house and a garage). Creating a vacation rental oasis, adding outdoor spaces and amenities.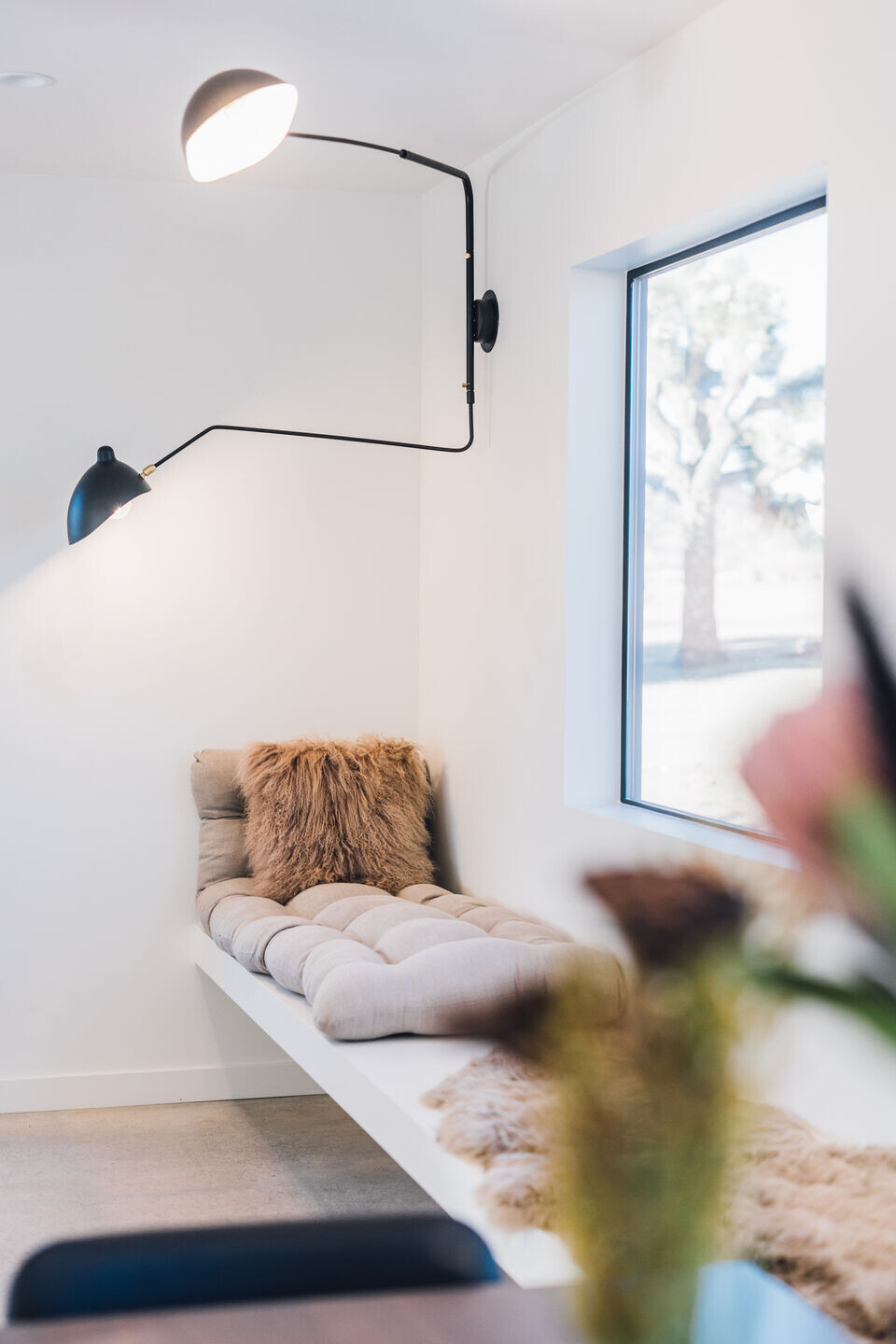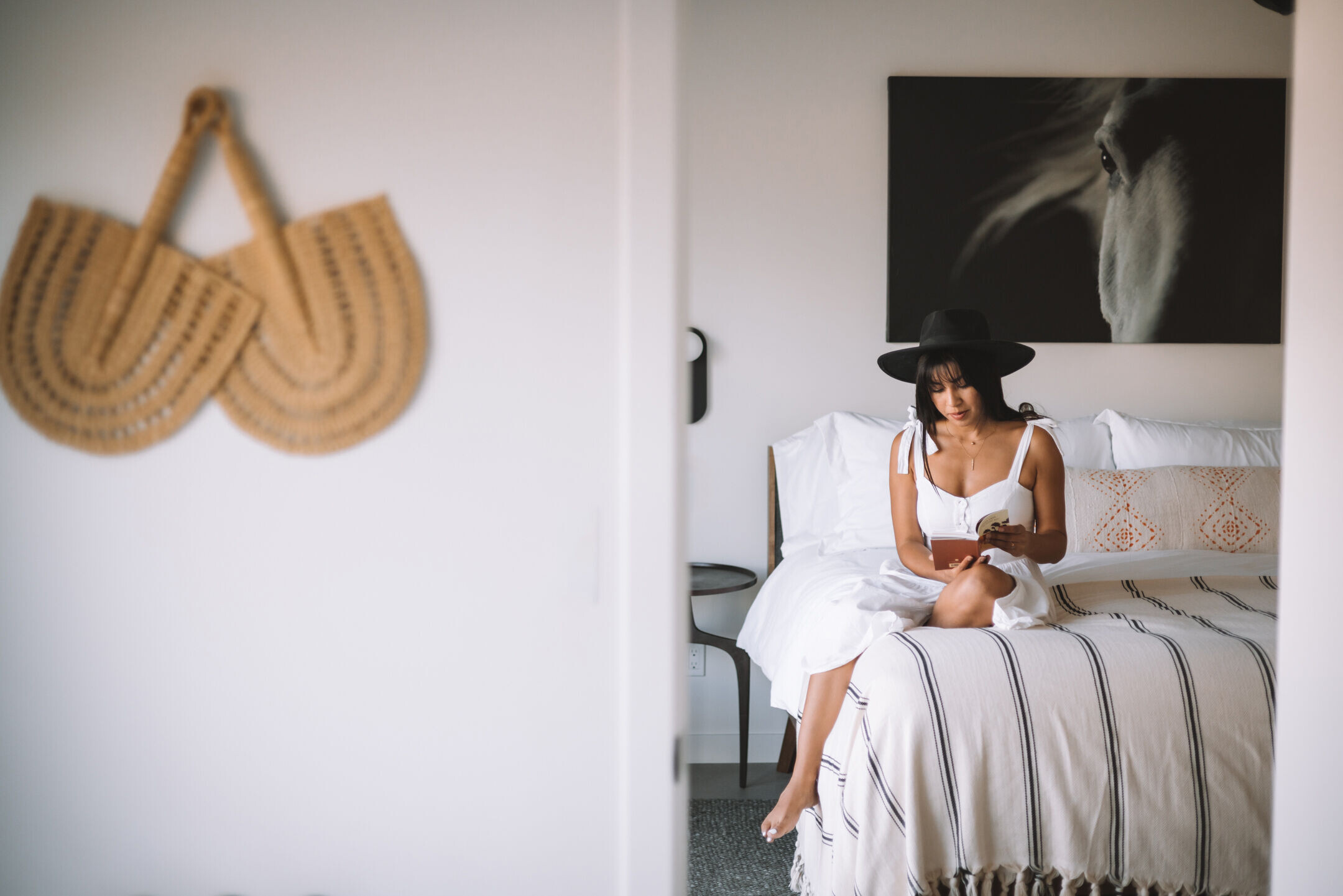 Finding a smart way to make one luxury dwelling out of two old and simple structures. Making use of the prime views and outdoor areas by blocking off neighboring properties.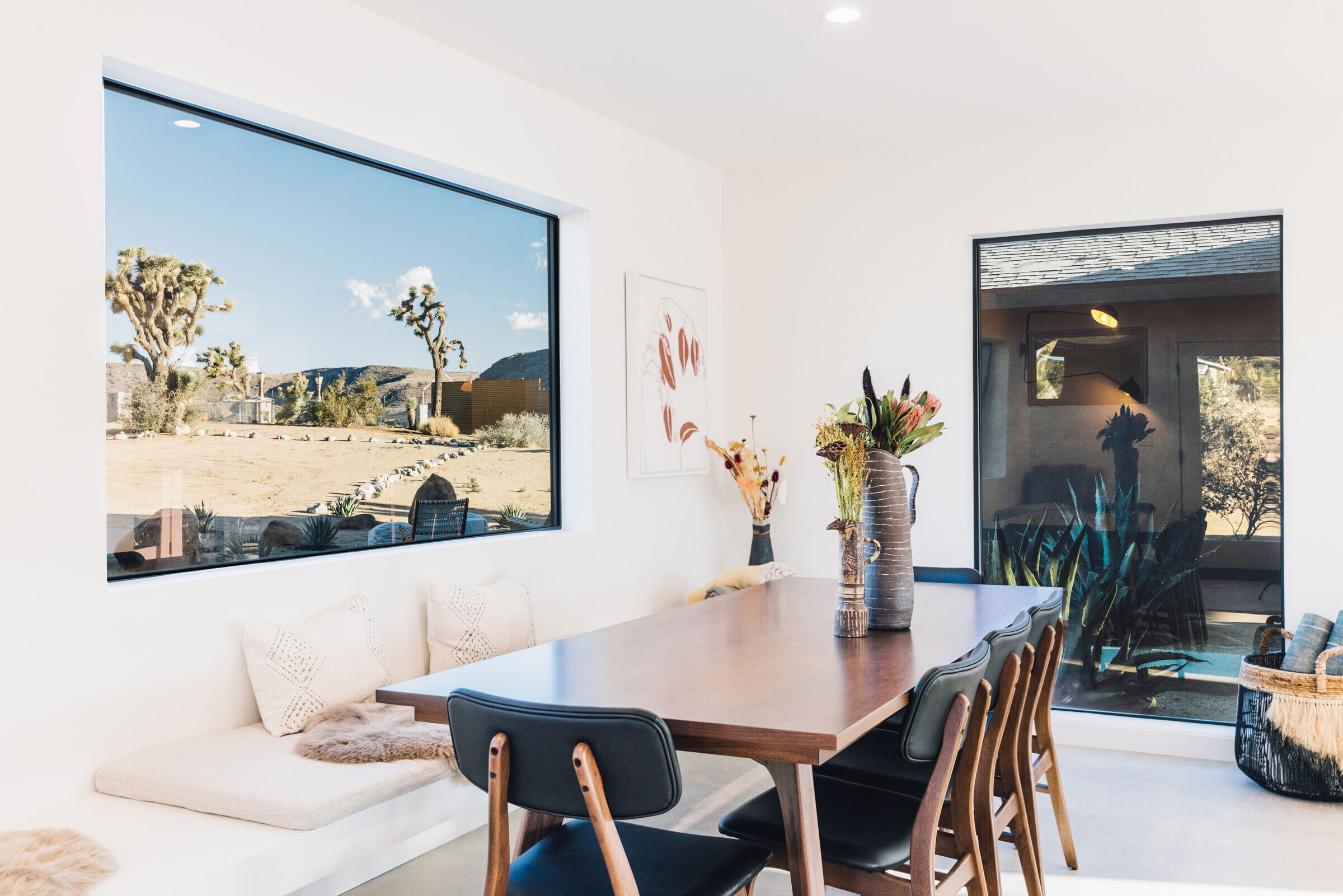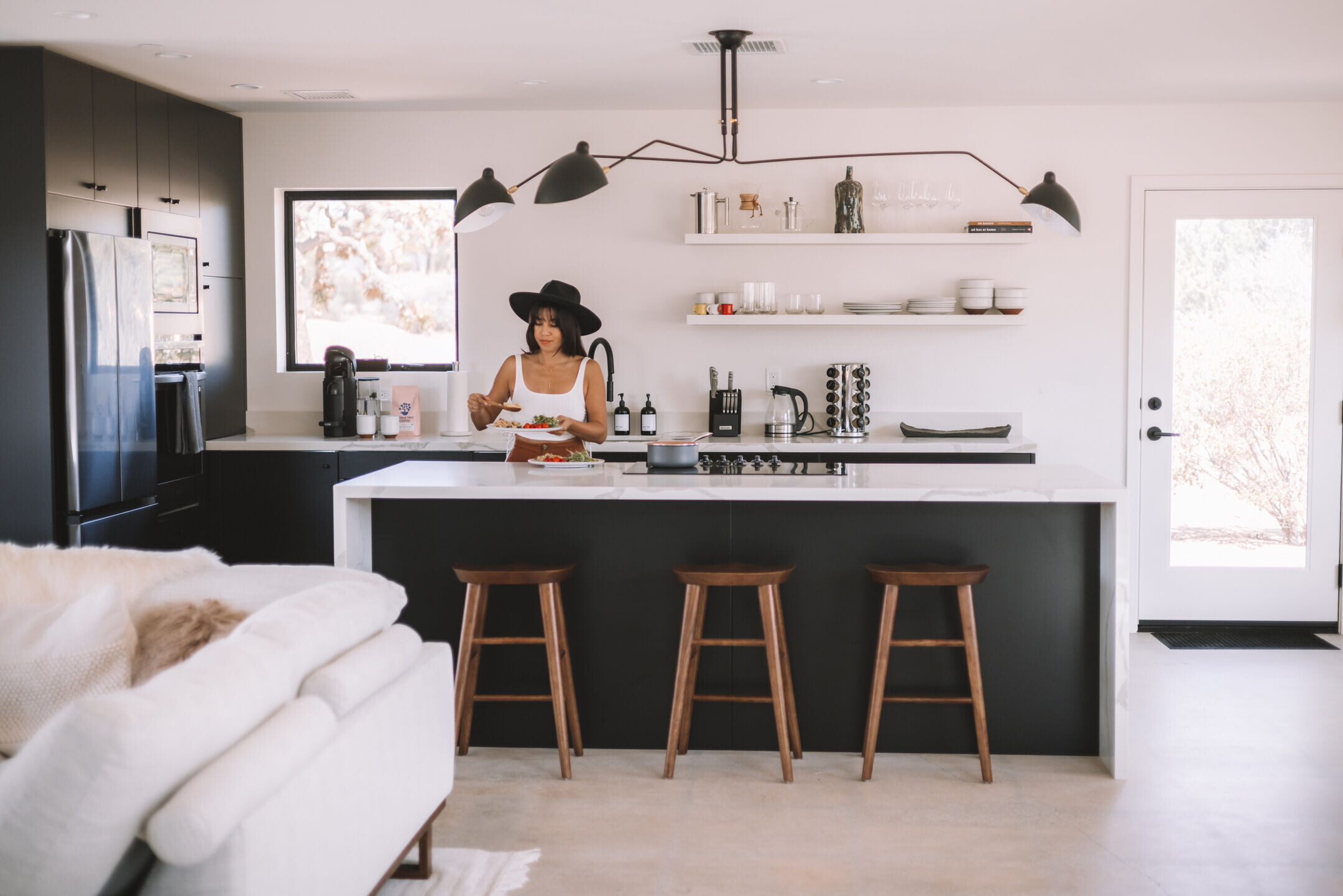 The owner spent most of her life working in the entertainment industry, but has her MFA from Berkley and now spends her time building ceramics in her studio in Los Angeles. She has a strong affinity for the California Desert and wanted to create a space where she and her family or guests could come and unplug and be inspired to create in any all media, or to simply relax and reset. She wanted the space itself to be richly endowed with it's own unique aesthetic which would help to create the most memorable experience.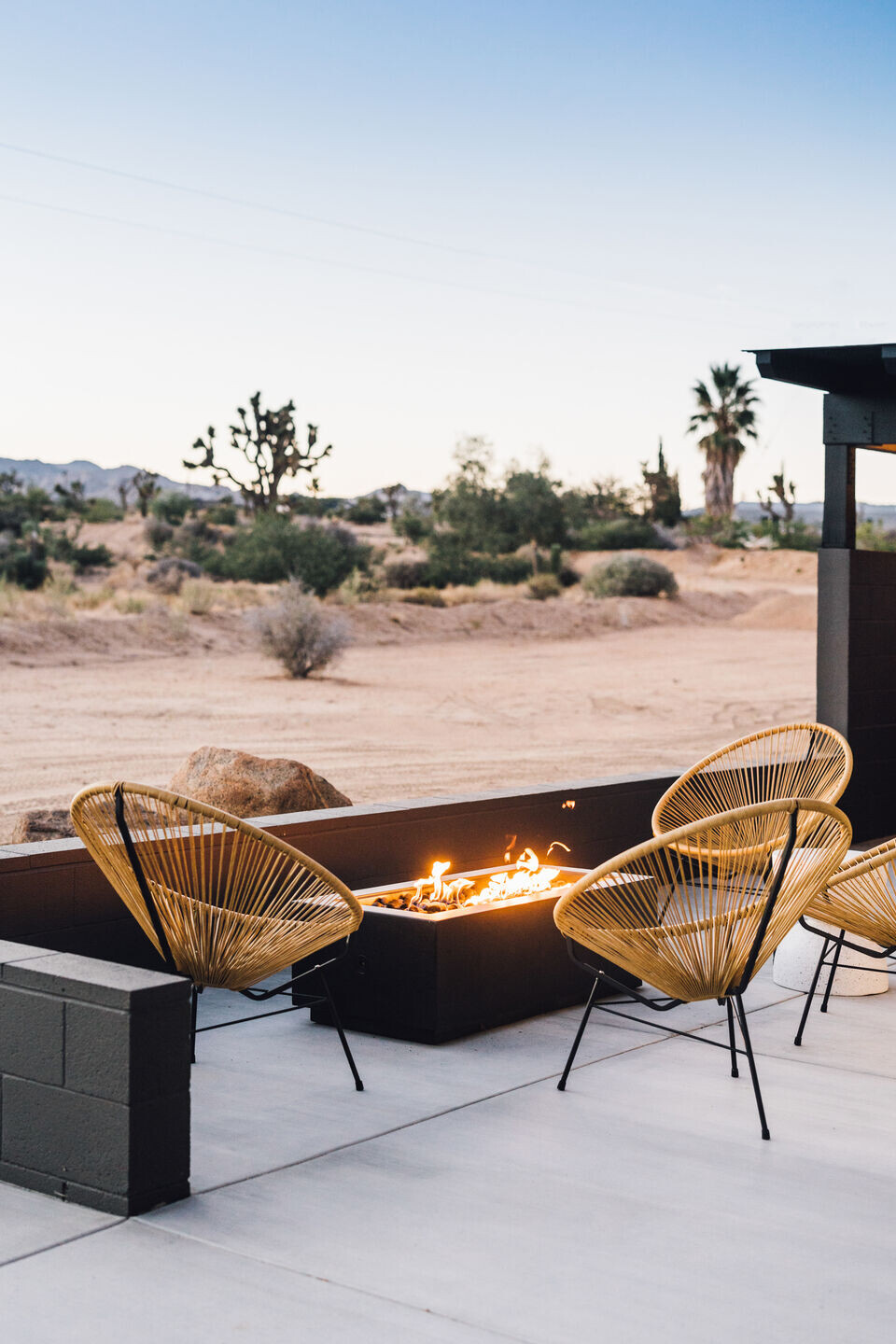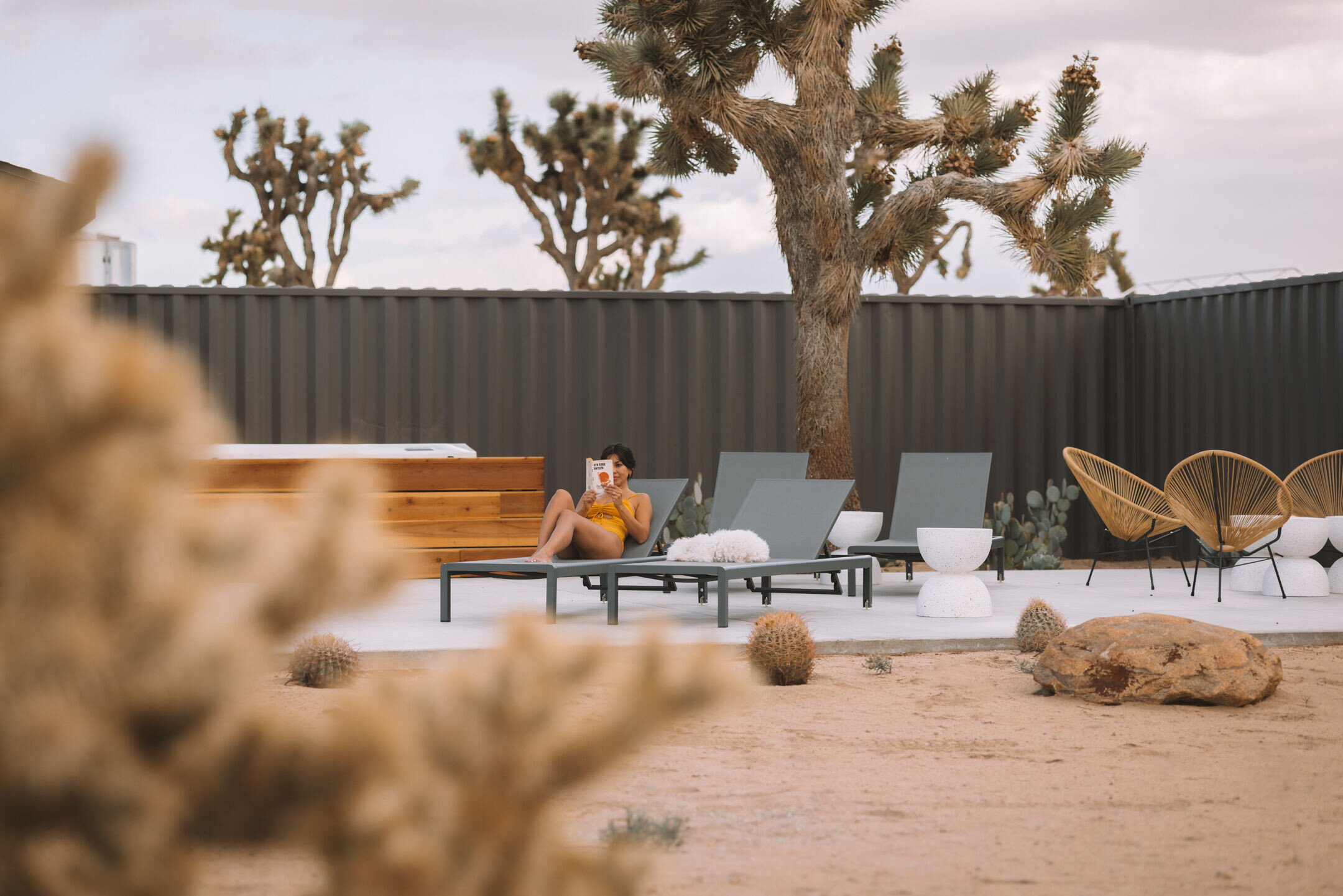 We worked with 2 huge containers that were part of the purchase and created a full-on privacy zone and an outdoor movie area as well. Additional steel fences were used to block the neighbor. The two structures were connected with a mostly glass corridor that also serves as a protected place (Pioneertown is a very windy area) to sit and look at the surrounding natur.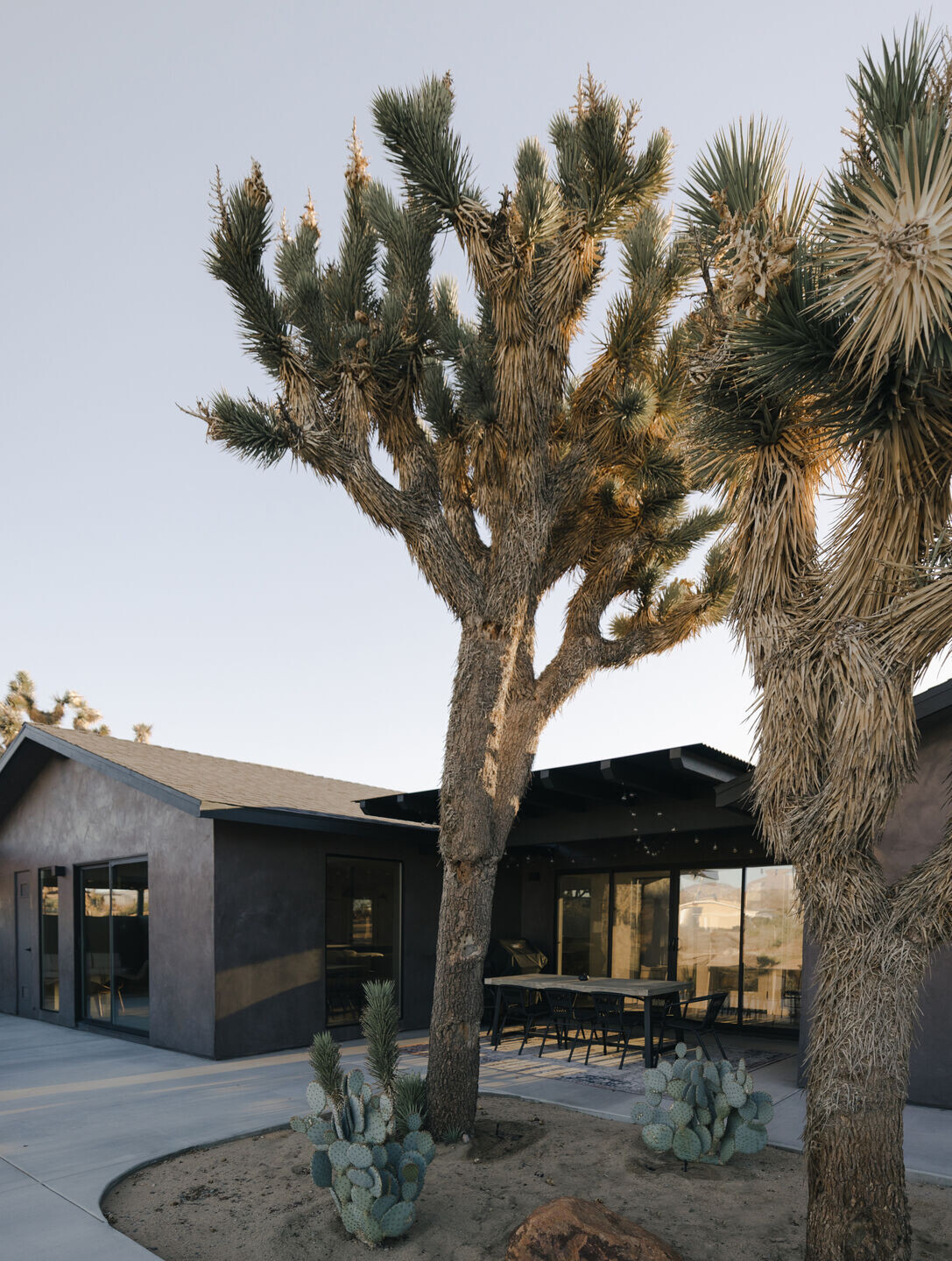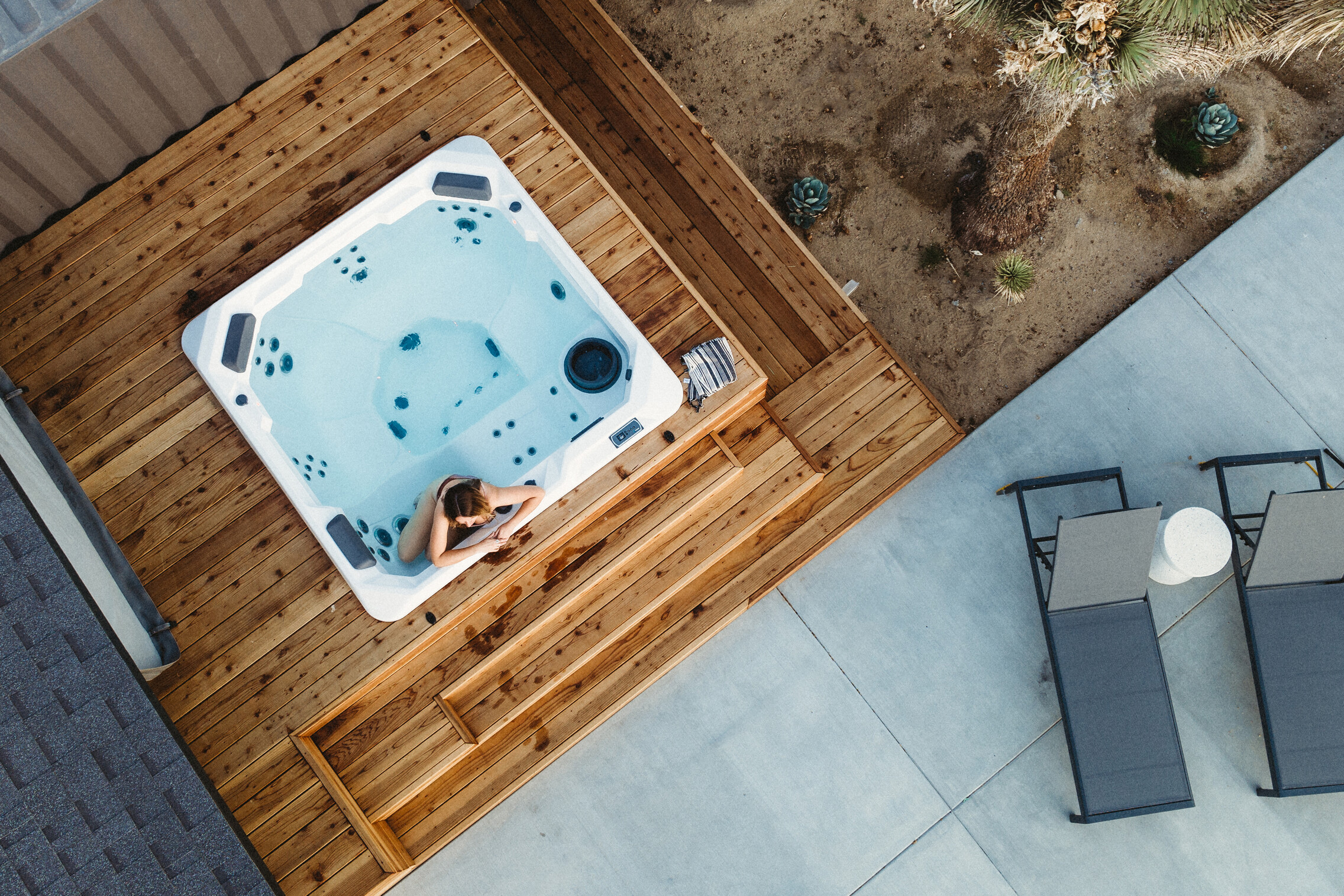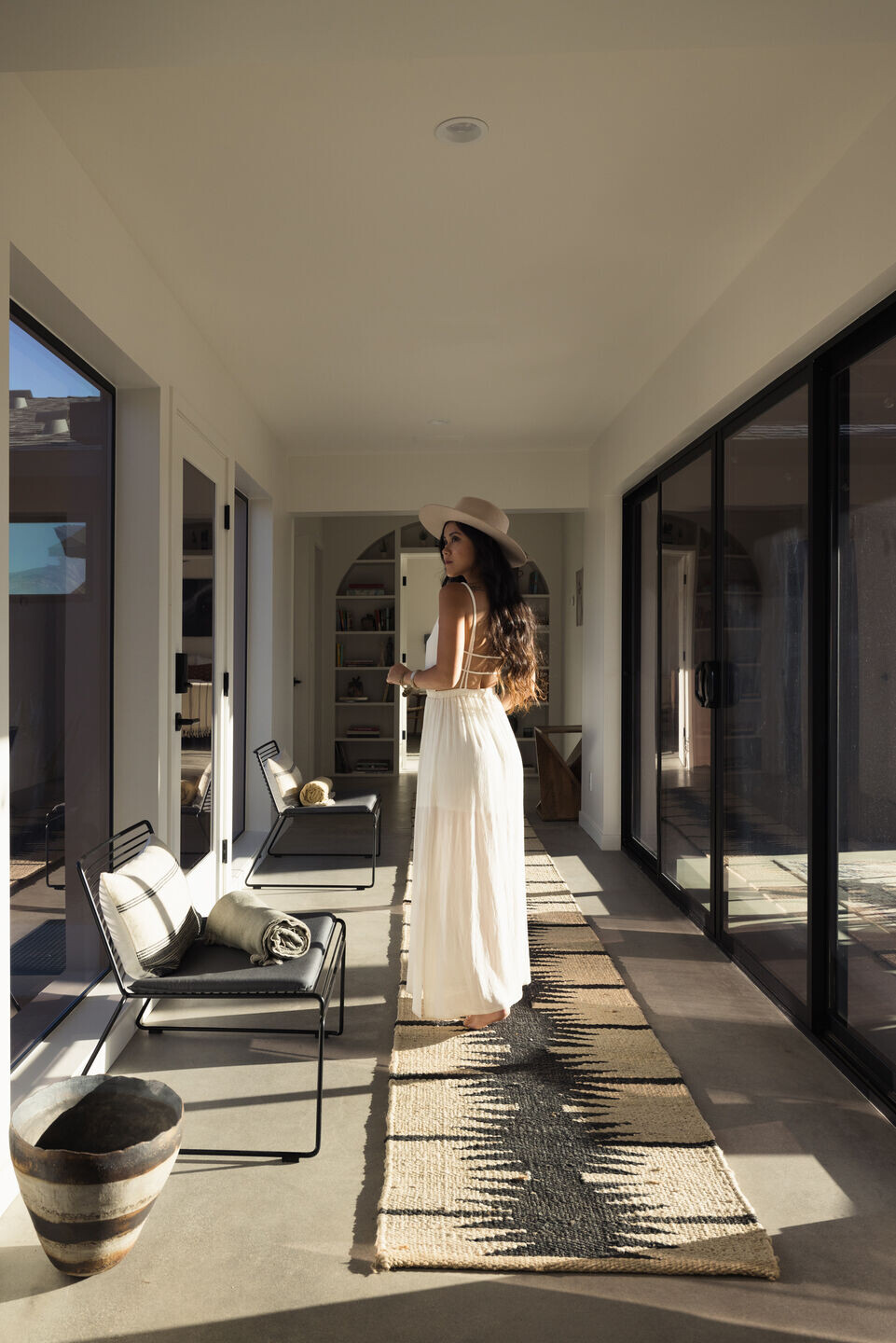 Team:
Architects: Wolfgang Pichler Design
Photographers: Gabe Vega, Keya Wonders, Rocio Arrieta, June Choi