The Trava & Quintero Houses are two renovation projects for the built heritage of the Santa Lucía neighborhood, one of the most touristic in the Historic Center of the city of Mérida (Mexico), with the aim of turning them into two temporary accommodation spaces, taking advantage of their privileged location behind one of the most popular public squares in the city, due to its cultural offer.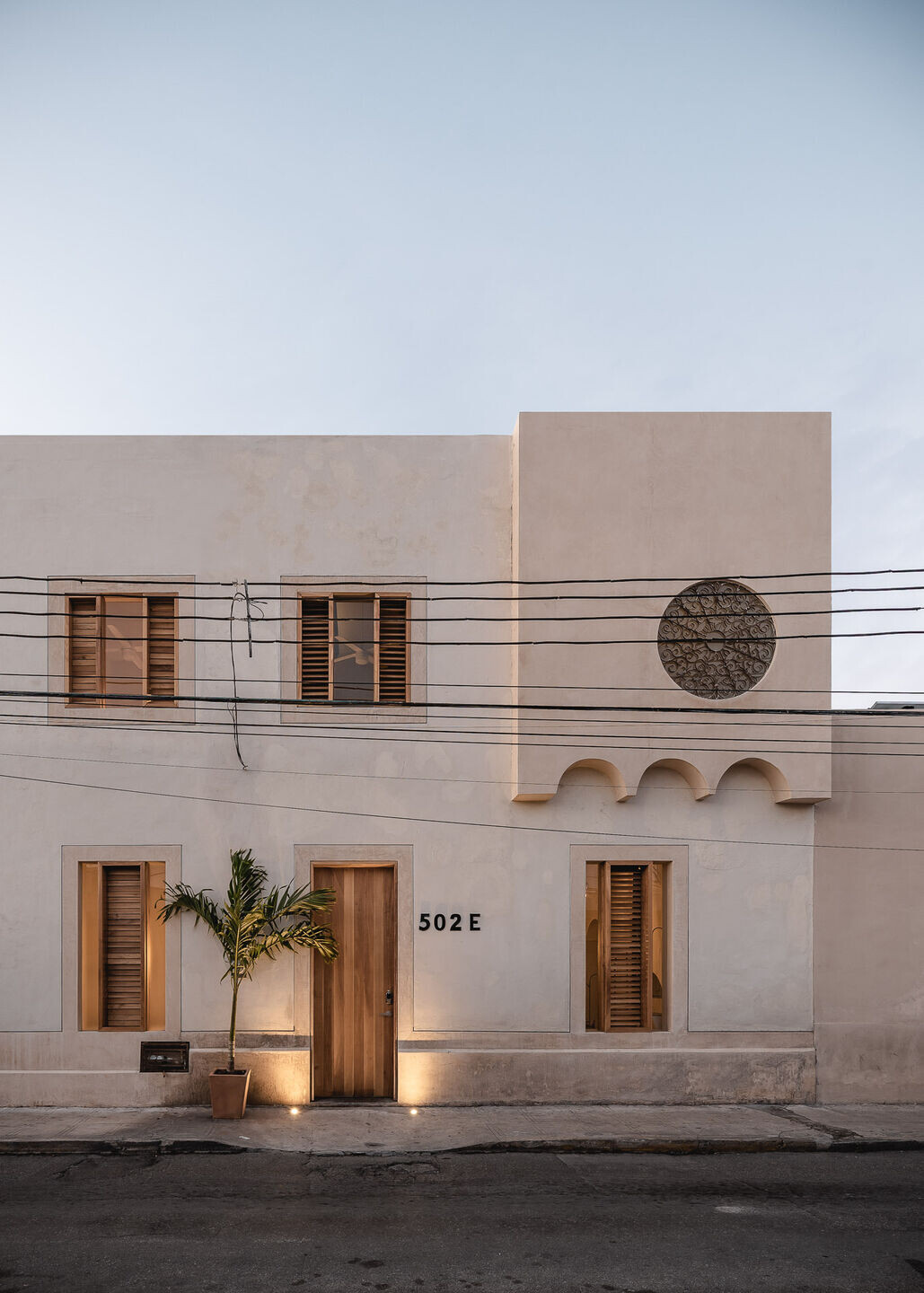 The projects of both buildings, following the guidelines of the conservation institutions, propose the integration of their facades and material palettes, with the aim of rescuing the scale of the original constructions of the neighborhood, proposing an alternative solution to the affectations of the urban image, derived from the phenomenon of subdivision of properties in the area.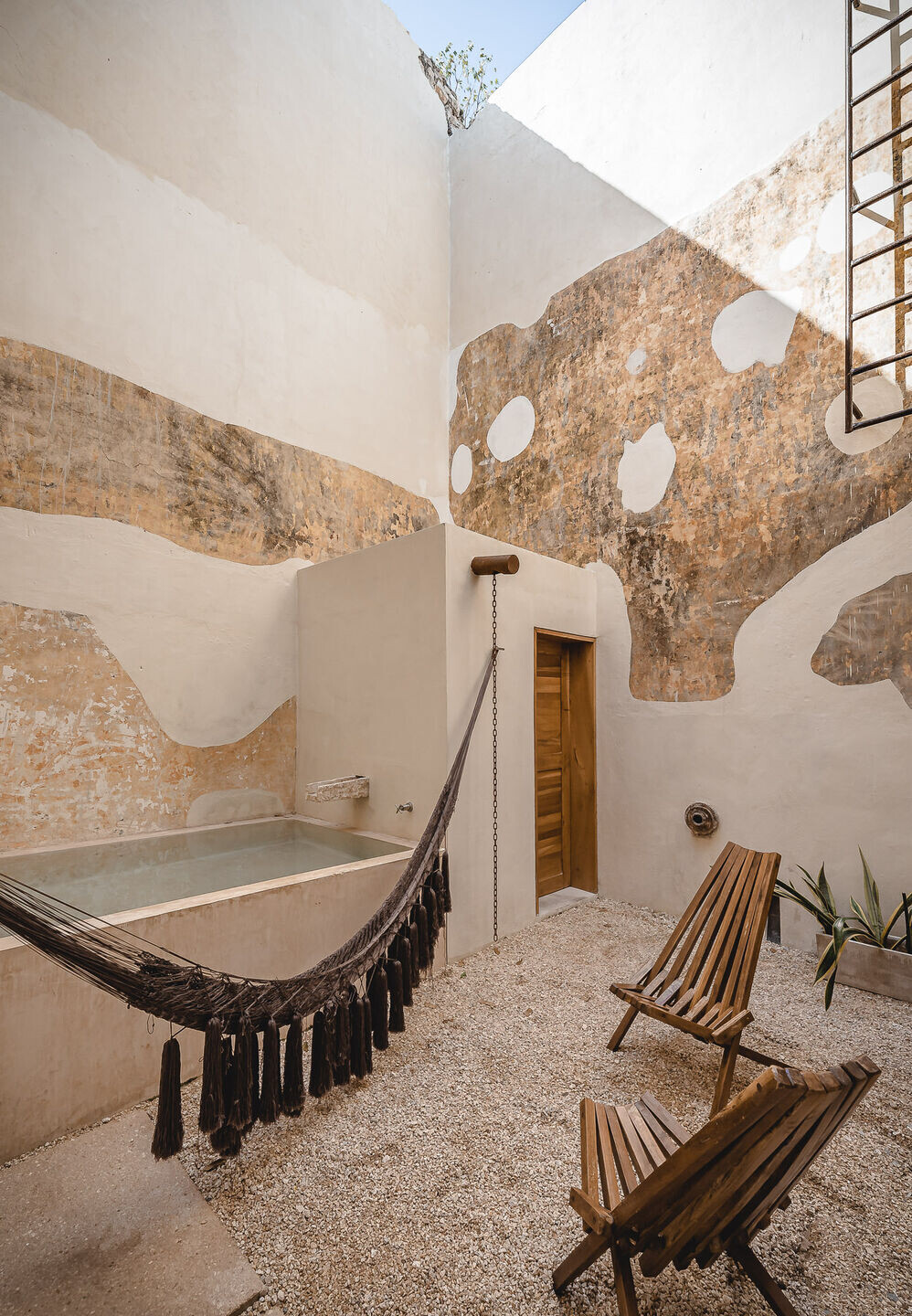 At the time the project began, both buildings had been operating as commercial premises for several years, for which reason they had received multiple interventions that responded to the immediate needs that were being presented to current tenants. The first action consisted of eliminating the added elements in order to understand the original structure of both constructions. Once this was done, the resulting spaces were analyzed and how they could be adapted to the new activities that would be carried out in them. In the same way, the accesses, horizontal and vertical circulations were reconsidered in order to improve the habitability of the spaces, providing them with cross ventilation and natural lighting.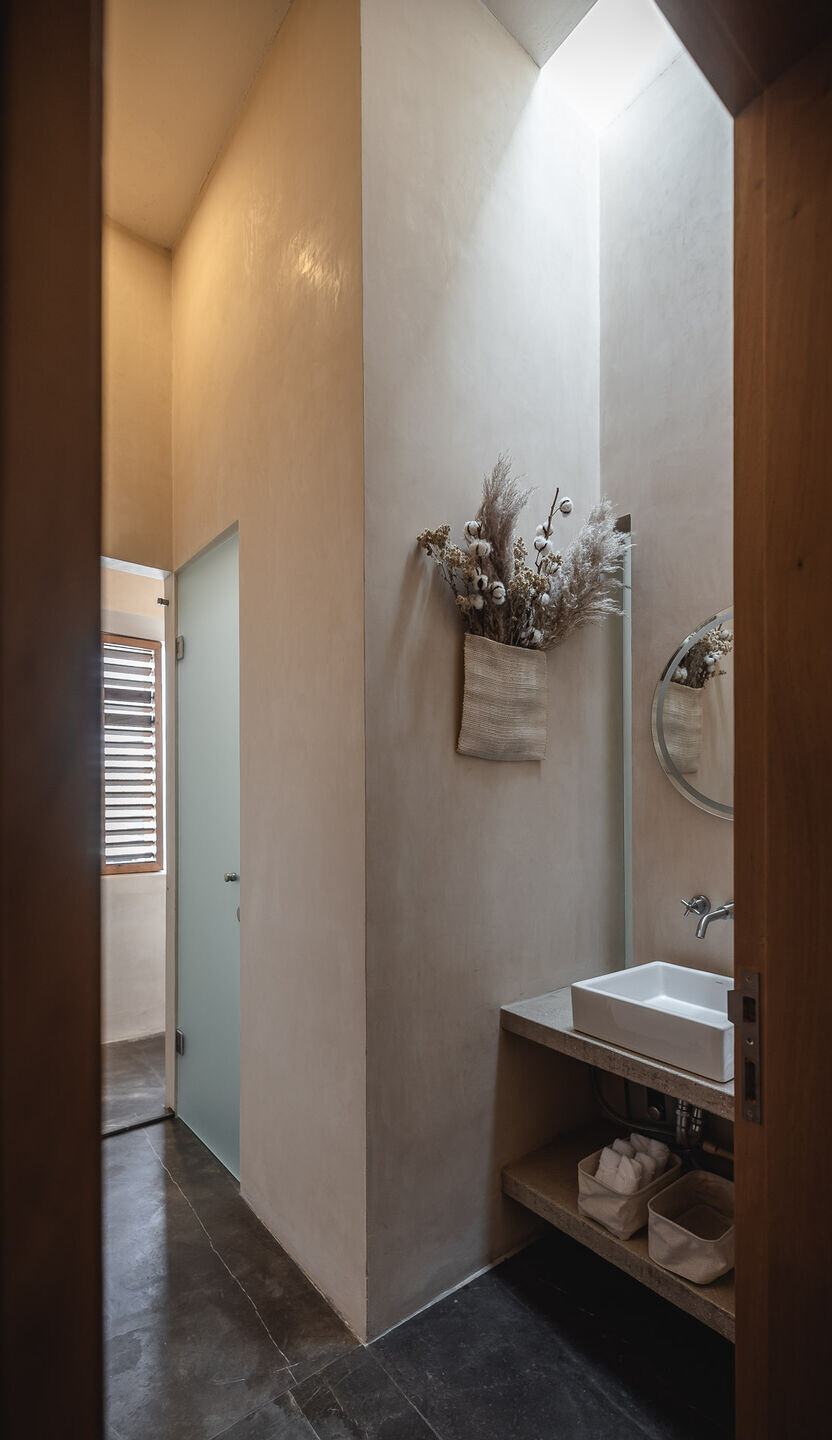 The project contemplated the reconstruction of the roof, the total change of the facilities and the application of new finishes where necessary, since all the previous ones had an advanced level of deterioration. In the same way, the heights of the same were regularized and the openings of doors and windows were aligned.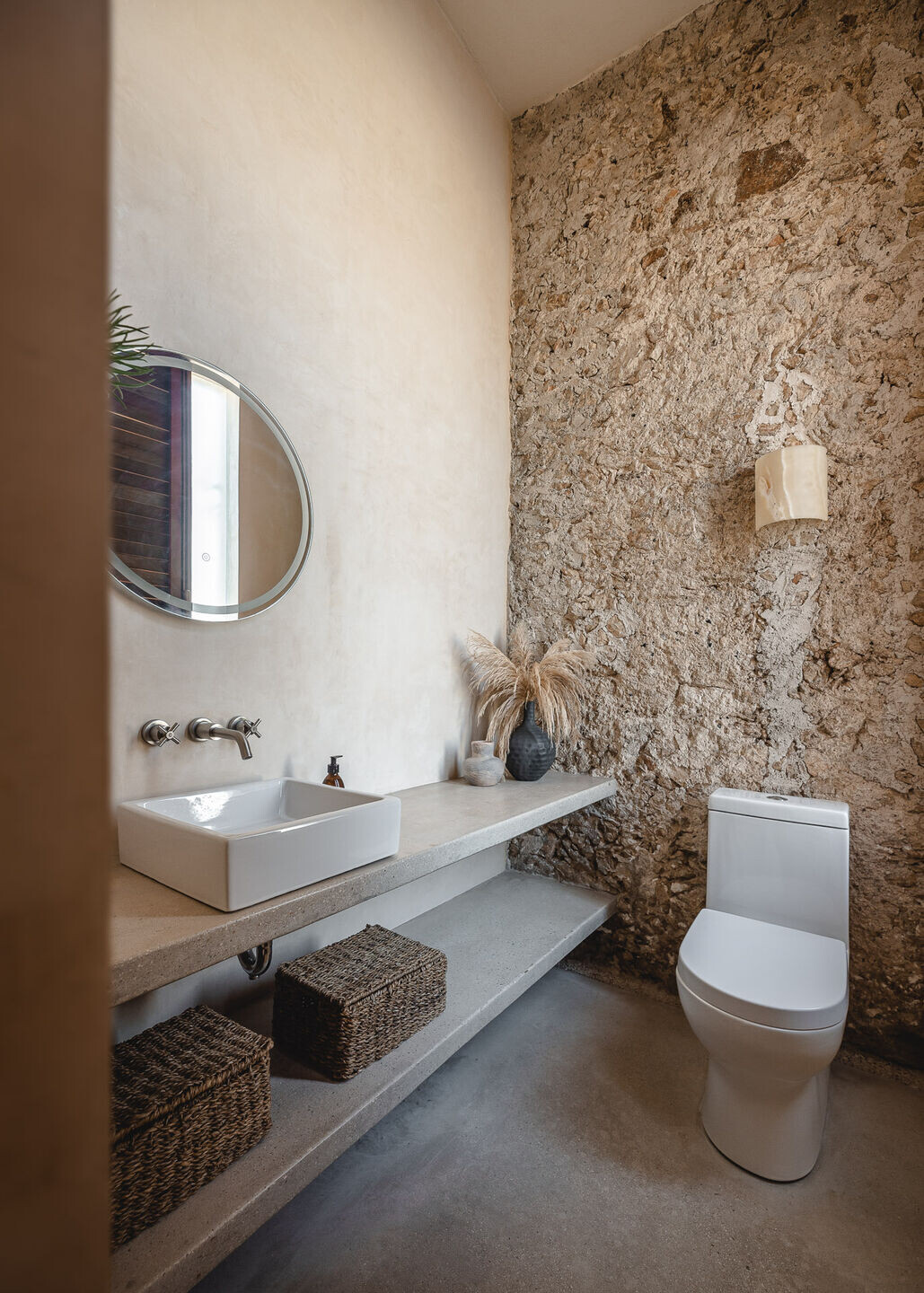 Regarding the architectural program, Casa Trava (front left) is a house with 2 private rooms, 1 shared bathroom, kitchen, social area (dining room-living room), half bathroom, laundry room, open patio and pool. Casa Quintero (front right) is a 1-bedroom house open as a "mezzanine", 1 bathroom with tub, kitchen, double-height social area, laundry niche, open patio, and pool.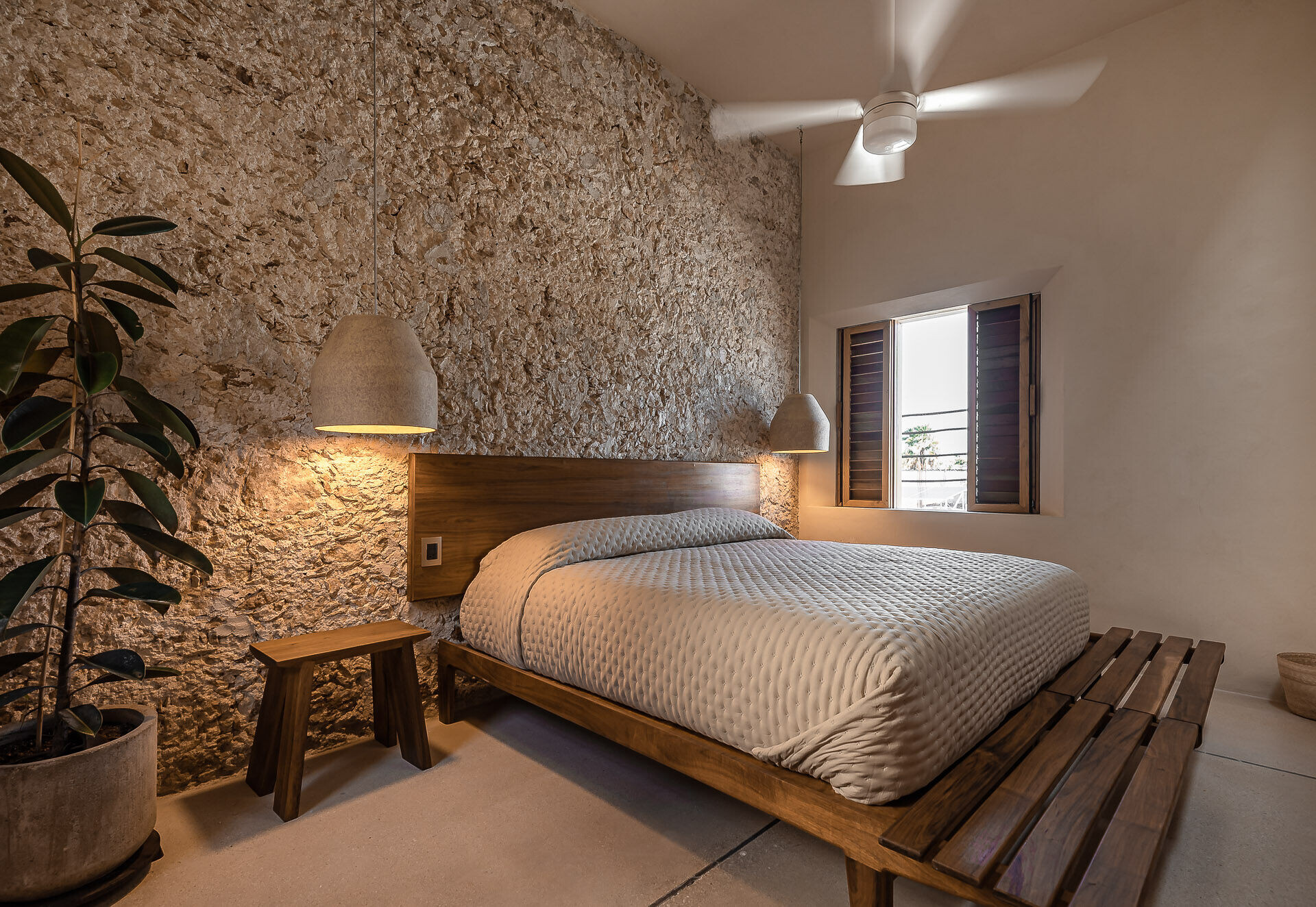 The materiality proposal seeks to highlight the history of the houses and respond to the characteristic humidity problems in buildings of this type. Part of the patina of the walls (product of the passage of time) was preserved, which was framed by the patches made to the deteriorated parts and where the new facilities passed. For the finishes on walls and ceilings, lime paint was used, with the exception of wet areas in which waterproof stucco was used in a smooth finish. Also the masonry of the adjoining walls was discovered. For the interior floors, polished gray concrete, Santo Tomás marble and pasta tiles were applied; on the ground floor, open perimeter joints were left that allow the release of moisture. On the exteriors, permeable local gravel was used with hammered concrete plates.