Leather sofa
An overview of projects, products and exclusive articles about leather sofa
Produit • By HESSENTIA | Cornelio Cappellini • Rubik
Collection Rubik is composed by sofas with a square structure supported by a metal base are characterized by lightness and elegance. The decorative details of this sofas are the horizontal and vertical stitchings realized with "cordonetto" embroidery applied all over the structure and on loose cushions. The refined look of Rubik sofa makes it suitable for matching with all coffee tables of a living area. It is available in leather and fabric.
En savoir plus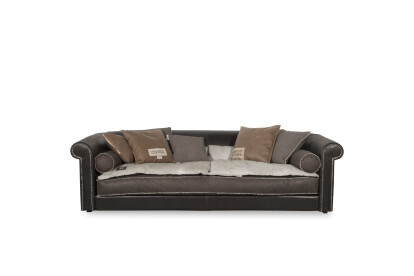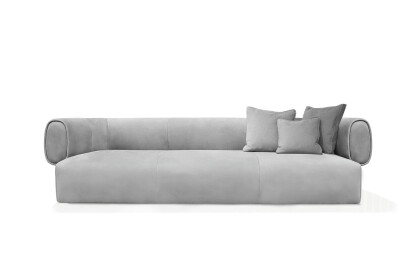 Produit • By HESSENTIA | Cornelio Cappellini • Hug
Sofa Hug is characterized by a seat enveloped by a rounded back. The collection includes also armchairs and poufs where everyone can feel the sensation of being hugged and it is available both in leather and fabric upholstery.
En savoir plus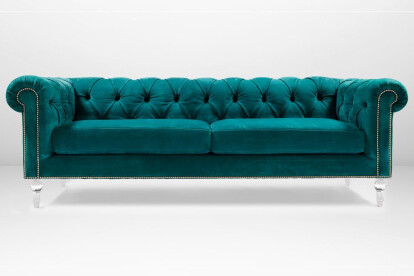 Produit • By JAMIE STERN Furniture, Carpet & Leather • Baker Street Sofa
The Jamie Stern Baker Street Sofa Program offers endless choices without sacrificing price or lead time. Start by choosing your length, legs, nail heads, cushions, cushion fill and more. Finalize your design by upholstering it with one of our hundreds of standard leathers (or your own fabric) to create the perfect Baker Street Sofa for your specific project. Build it your way!
En savoir plus
Projet • By Comelite Architecture Structure and Interior Design • Bureaux
Situated in Bolton, UK, the ambiance of the Modern Executive Office Design features a multifunctional and luxuriously minimalist look underscored with natural accents. It symbolizes the status-quo of the occupant with its deluxe yet understated aura. Stylish and unique, many of the details – such as the lighting and furniture – are highly customized. The use of light & dark colors/materials evokes a contrasting, trendy effect that adds even more appeal to the masculine attraction of this office.
En savoir plus
Produit • By Cabas • Toulose XD
Toulose XD is a luxury and elegant sofa in solid beechwood, with upholstered seat, backrest and sides coated in fabric or leather. Available in several finishes.
En savoir plus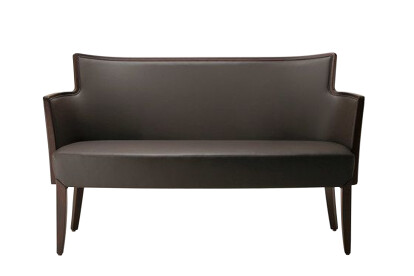 Produit • By Cabas • Nobilis D
Nobilis D is a sofa with beechwood frame and upholstered seat, backrest and sides. Coated in custom leather or fabric, it is suitable for hotels, lounge areas and lobbies. Available in several finishes.
En savoir plus