Rubber
An overview of projects, products and exclusive articles about rubber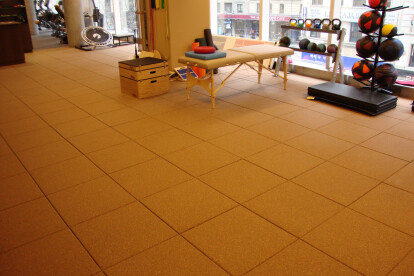 Produit • By Unity Surfacing Systems • Tough-Land Series
Our 1/2", 3/4" 1" & 1 3/8" Thick Tough-Land Series is designed to meet and exceed all of your project needs for use on athletic area, fitness facilities, recreational areas,weight rooms, clubs, military bases, gyms and more. It is thefoundation for a smart, long-term investment in durability and beauty that will last for years to come. As the industry leader, the superior raw materials we provide, coupled with our proprietary manufacturing process, gives you the strongest, highest quality, environmentally friendly 2x2 rubber tile system above all overs. All of our products are independently laboratory tested with respect to ASTM, CPSC, AD, FM safety standards and guidelines to be installed over new and existing...
En savoir plus
Produit • By Firestone Building Products EMEA • Firestone RubberGard™ EPDM
Une solution d'étanchéité EPDM pour un résultat optimal Les membranes d'étanchéité de toiture monocouches synthétiques gagnent du marché depuis quelques années. La durabilité du produit, sa facilité de mise en œuvre et la possibilité d'optimiser l'efficacité énergétique des bâtiments tout en minimisant leur impact environnemental sont des facteurs clés de cette tendance. La membrane d'étanchéité RubberGard EPDM de Firestone répond à toutes ces caractéristiques. RubberGard EPDM est une membrane d'étanchéit&eacute...
En savoir plus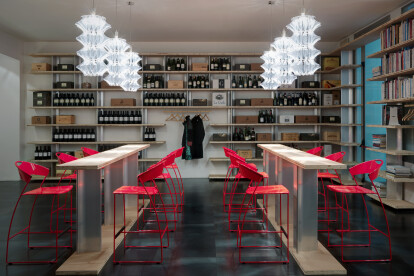 Produit • By PLANIUM • PL01 Invisible Floor
PL01 Invisible Floor, ce sont des surfaces millimétriques et une élégance des matériaux.Ce nouveau système breveté permet une pose rapide, en un clic, simple et renouvelable de diverses finitions métalliques.SYSTEMES D'INSTALLATIONLa recherche et l'innovation, combinées au savoir-faire industriel, sont à l'origine des surfaces de Planium, créant ainsi des revêtements de sols et de murs unique.Tous les systèmes de plancher ou de mur ont une CONCEPTION INNOVANTE, FONCTIONNELLE ET RENOUVELABLE. Ils permettent une pose à sec rapide, dans le respect de l'environnement, avec un support simple ou avec des crochets mécaniques brevetés ou en un clic entre tuile et tuile, ou même avec une installation de colle traditionnelle.Chaque carreau est fabriq...
En savoir plus
Projet • By Edgley Design • Maisons privées
The proposal was to knock down the owner's existing studio, and rebuild an artist's studio with better facilities, as well as a separate two bedroom house all within the same footprint.The concept for the studio is for a shiny metal box, as a domesticated re-interpretation of an industrial shed. The industrial material reflects the working nature of the studio, while this is offset by minimal detailing to give the shell a domestic quality and scaleThe main volume of the house is articulated as a black rubber clad box, tactile and seamless, in sharp contrast to the rambling greenery of the surrounding sites. A wall wraps around this as a separate element, forming rooflights to the hall and stair. Planting in front of this wall...
En savoir plus