Upholstery leather
An overview of projects, products and exclusive articles about upholstery leather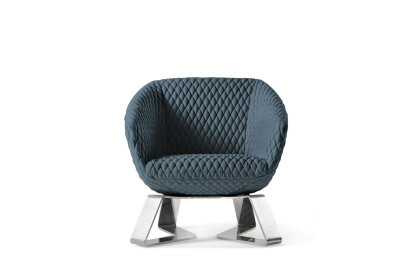 Produit • By HESSENTIA | Cornelio Cappellini • Oliver
The armchair Oliver is a piece that recalls the style of the 50s. The whole seat is wrapped in a diamond-shaped quilting that gives the surfaces a three-dimensional light-and-dark effect. The structure supporting the seat is made up of two metal ribbons which, embellished by a hand-made sculptural work, create a pleasant geometric effect. This armchair is customizable with upholstery in leather or fabric as well as in the chromatic metal finishes. It differs from the Oliver.1040 version not only for the size of the seat but above all for the importance of the metal strips that are at the base, the real "plus" of this armchair.
En savoir plus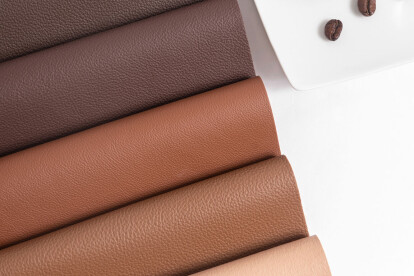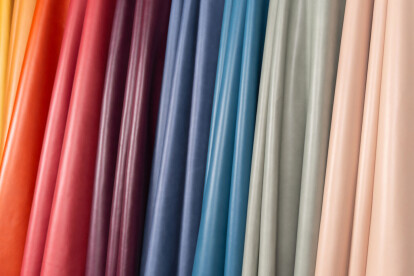 Produit • By JAMIE STERN Furniture, Carpet & Leather • Veneto
Veneto is a pure aniline top grain leather with a smooth two-toned finish. It is produced on European raw material which averages 55 square feet per hide. The leather surface is finished with waxes and oils to create a product which will look beautiful from day one, but continue to breathe, age and develop a sophisticated patina over time. Veneto is available in ten distinct colorways which will ship within 72 hours.
En savoir plus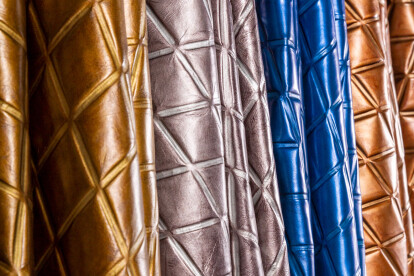 Produit • By JAMIE STERN Furniture, Carpet & Leather • Diamond in the Rough
Diamond in the Rough is a timeless beauty that simply exudes elegance. Characterized by its contemporary aesthetic and diamond embossments, the collection provides a clean, classic design suitable for everything from the modern casino to the English pub. The pattern embossing allows light to reflect dramatically across the leather, and is designed to work well both horizontally and vertically. Diamond in the Rough consists of four distinct color-ways including Stella Blue, Golden Road, Copper Dome and Dark Star. The colors offered are each hand-wiped with an antique finish, adding a rich and luxurious feel to any interior. This collection is also available with anti-microbial finish. The leather from Diamond in the Rough is embossed...
En savoir plus