While embracing the architectural history and traditions of Turin, the renovation of La Rinascente headquarters by act_romegialli replaces a transparent glass front with an opaque one.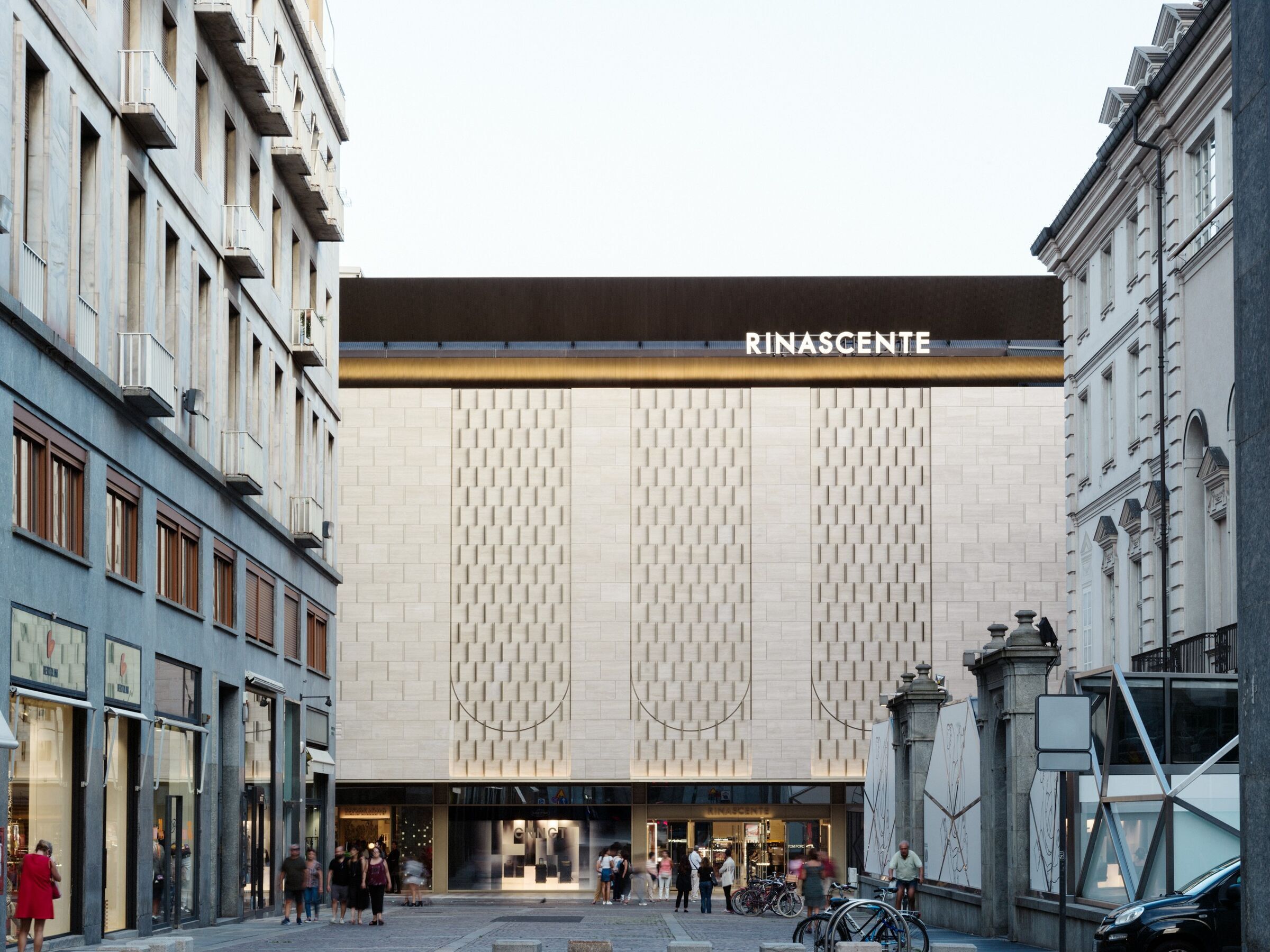 The move aims to enhance the commercial functional needs of the internal space while at the same time giving the headquarters a more marked identity within a city with a rich architectural history.
Turin is a city with architectural order, a clear and linear layout of the road axes and squares, and architectural archetypes such as the round arch – in fact perhaps one of the clearest and most permanent architectural archetypes in history.
The new tripartite façade of this headquarters consists of three round arches that clearly configure the building. Key however is that the project abstracts this architectural motif, turning it upside down so that it becomes a graphic symbol.
The shape and proportion of the 'arches' is cut into the mass of travertine marble, with travertine itself being a key architectural reference to the city.
In addition to the use of travertine, aluminium and steel profiles painted in a light burnished colour serve as material accents.