Renovated by the GDL Arquitetura office, under the command of Brazilian architect Gabriel de Lucca, this apartment, located in the city of São Bernardo do Campo, Brazil, has 71m² and stands out for its good use of elements, creating a cozy atmosphere for the couple of residents who love to receive.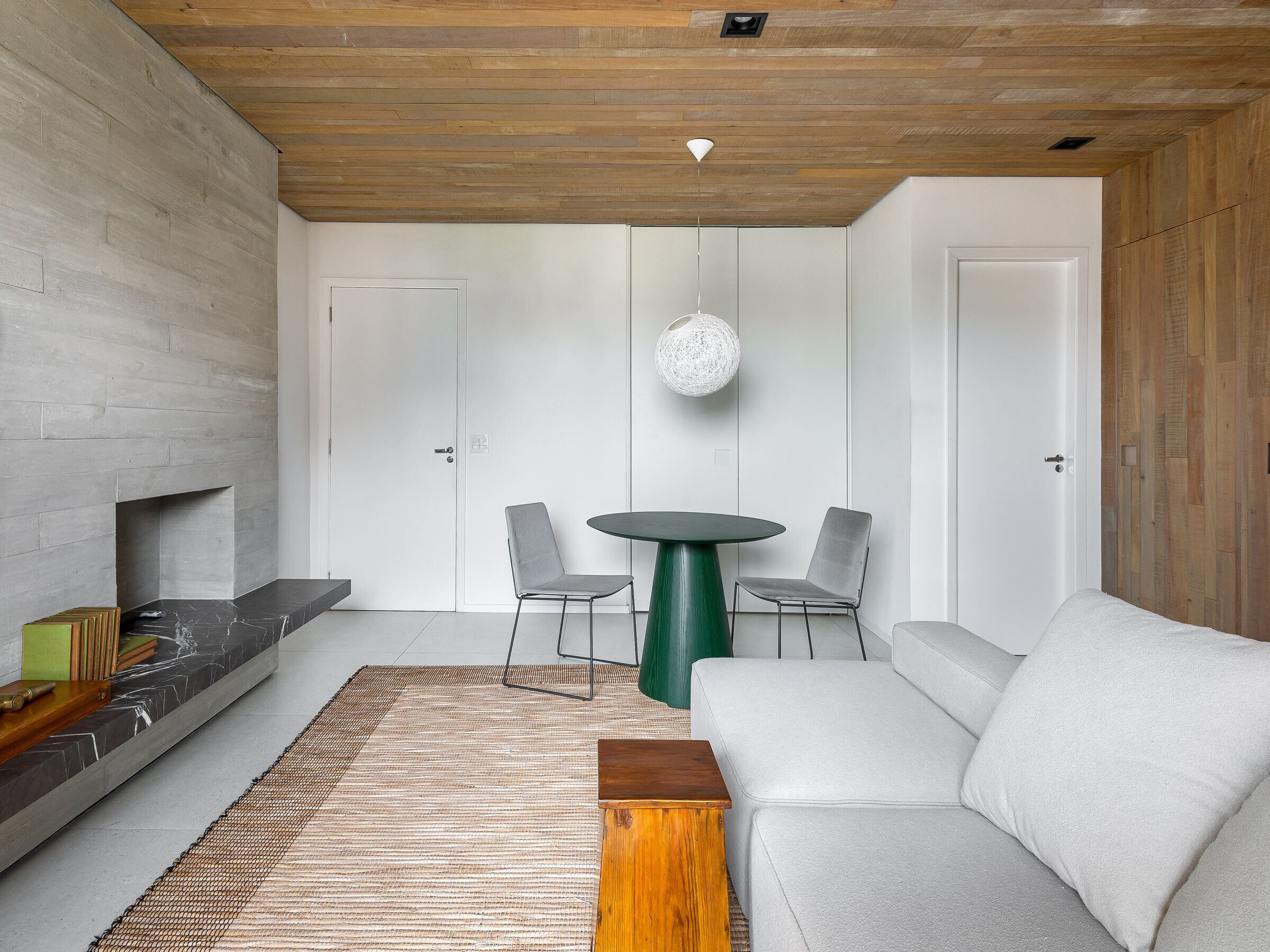 Living is one of the highlights. The place follows the concept of the project, an architectural reimagining that started with the idea of ​​reducing everything to a state of emptiness and determining the volumes to shape the spaces.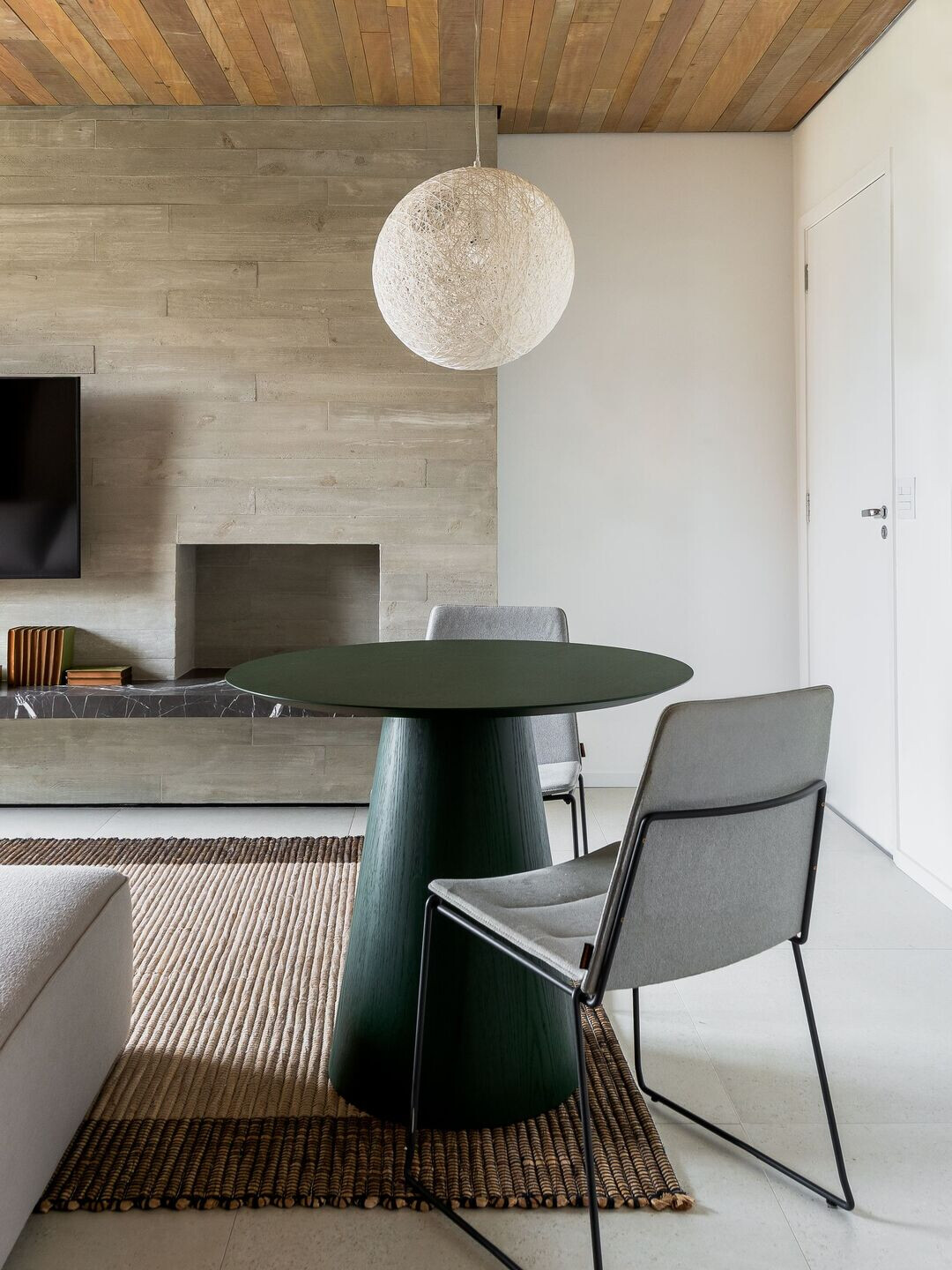 The space has a wooden lining, which in addition to its beauty, heats up. The fireplace allows for more comfort on cold days and is perfect for gathering friends and family.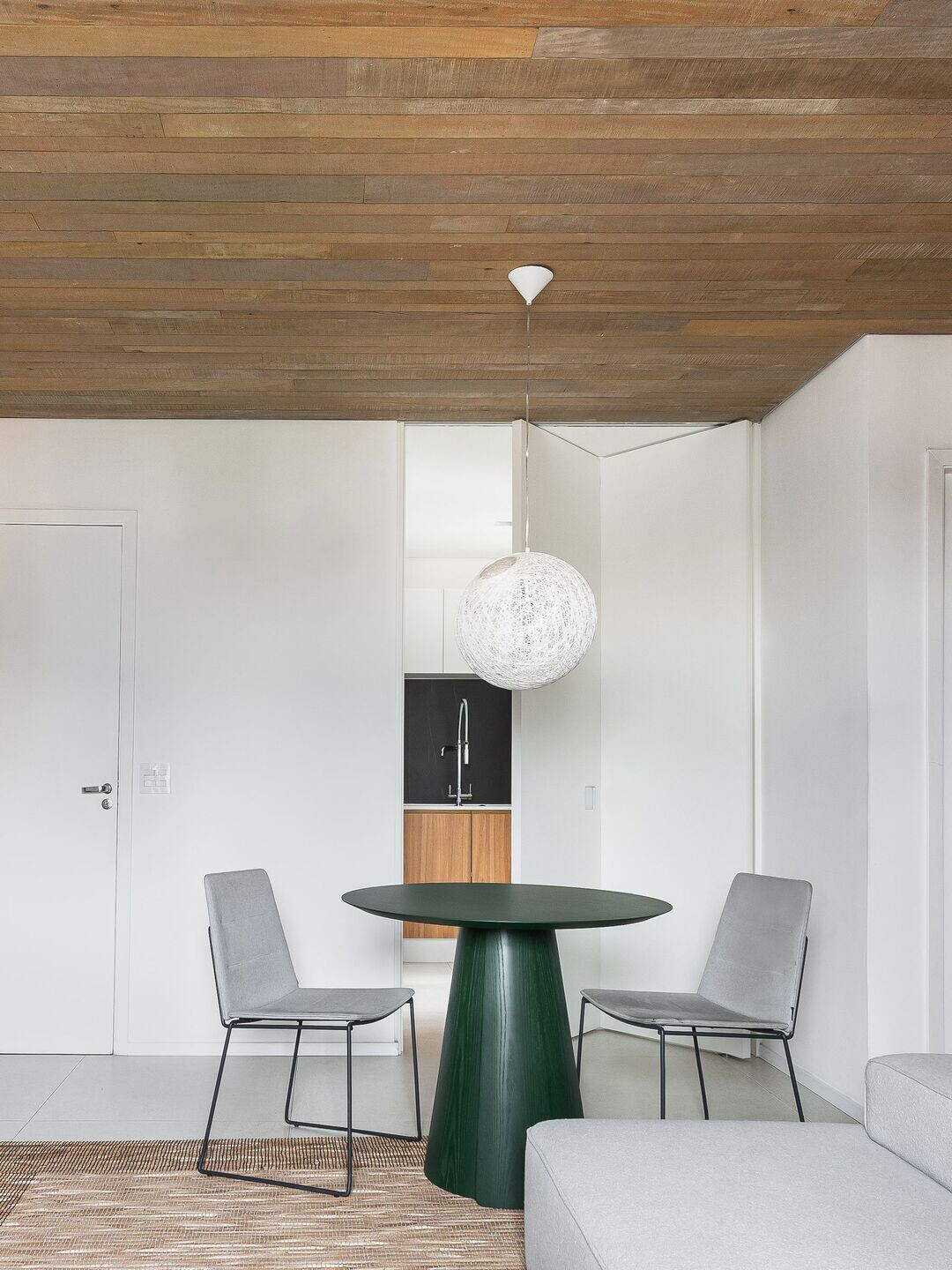 On the opposite side we can see the carefully designed bar area. In fact, in this space, the wood is also on the wall, creating a visual unity and giving more charm to this corner.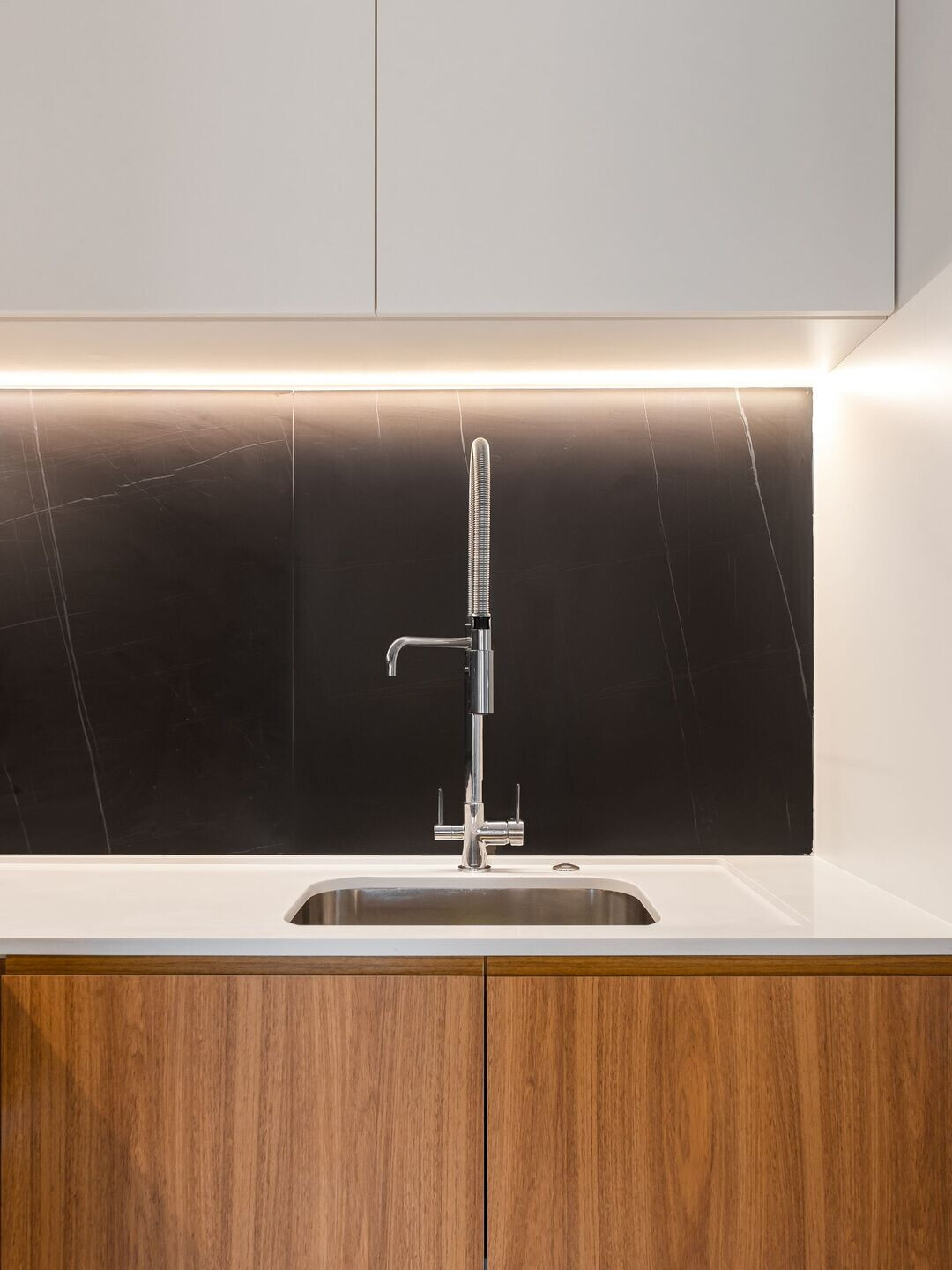 The chosen palette of tones was also clear and neutral in the coverings, so as not to interfere with any color object that may be inserted into the environment later.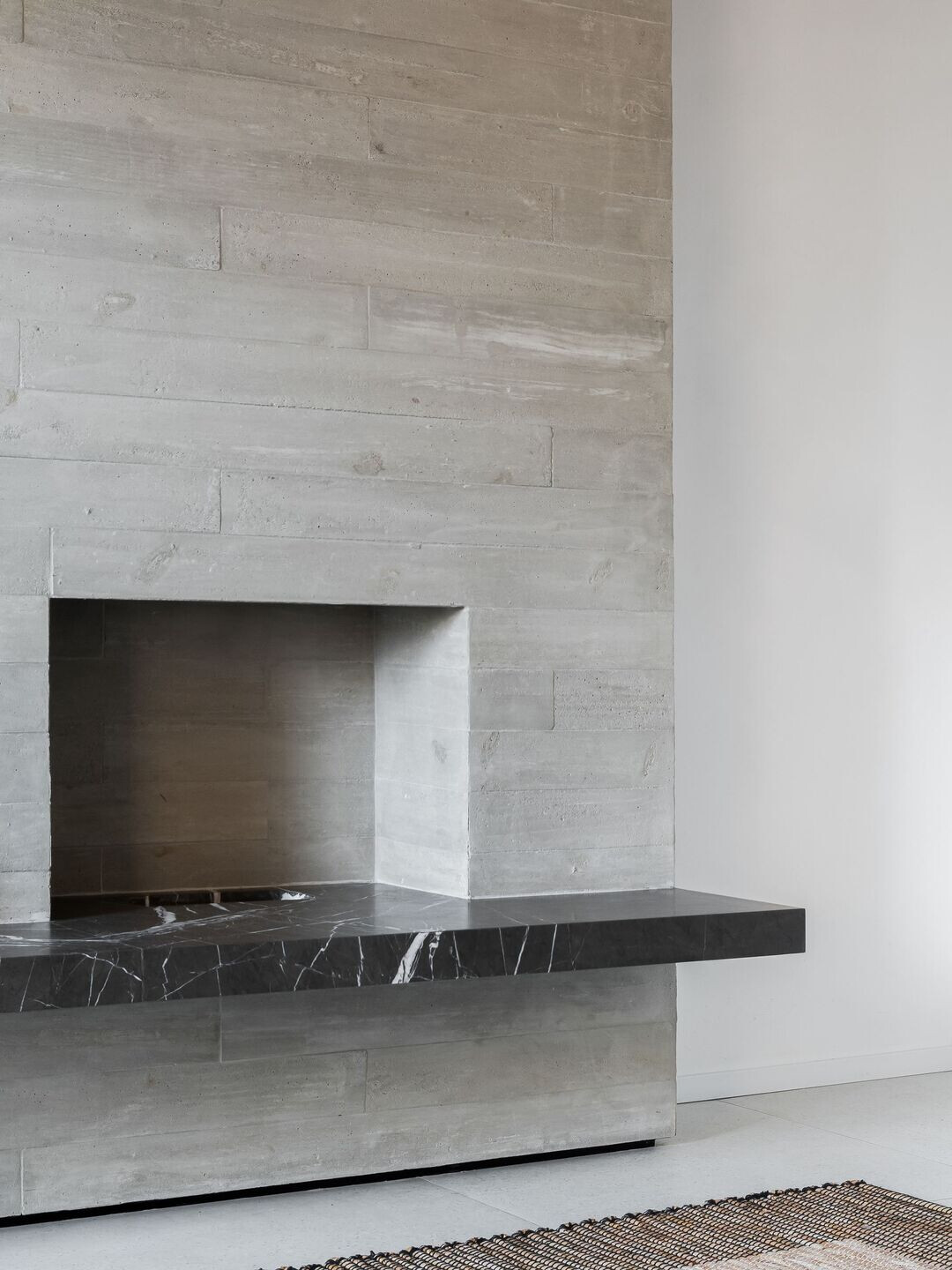 With plenty of natural light, the kitchen and intimate spaces are camouflaged under the doors, leaving the social area independent and the center of the project.
Material Used:
1. Interior lighting: Lumini and Luminata Store
2. Interior furniture: Retrobel (basket), Arnaldo Danemberg (objects), Wentz Design (dining table), Home Lab Design (carpet), Fernando Jaegar (chairs), Zeea Mobiliario por Victor Vasconcelos (sofa), Thais Paranhos (frame)
3. Woodwork: Marcenaria Residenza
4. Marblework: NPK and ORO Stones
5. Concrete slats: Tresuno
6. Wood Lining; OscarOno
7. Floor: Colormix