Bagel Ave. is a Bagels and Salad restaurant in Mexicali, B.C. with a fast food and takeaway concept. Our interior design proposal intends to reflect a fresh and friendly environment with elements that could be reproduced for franchise purposes.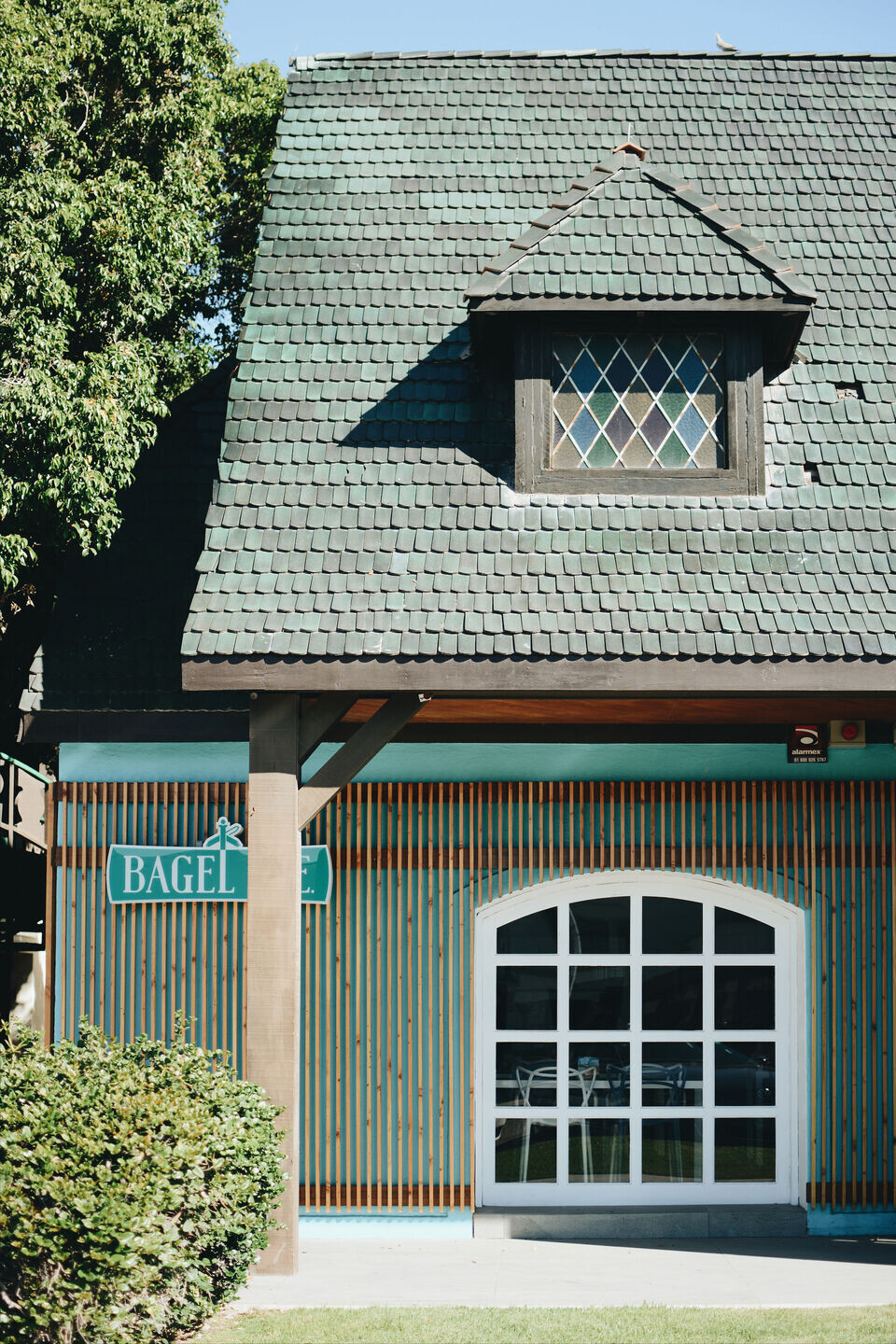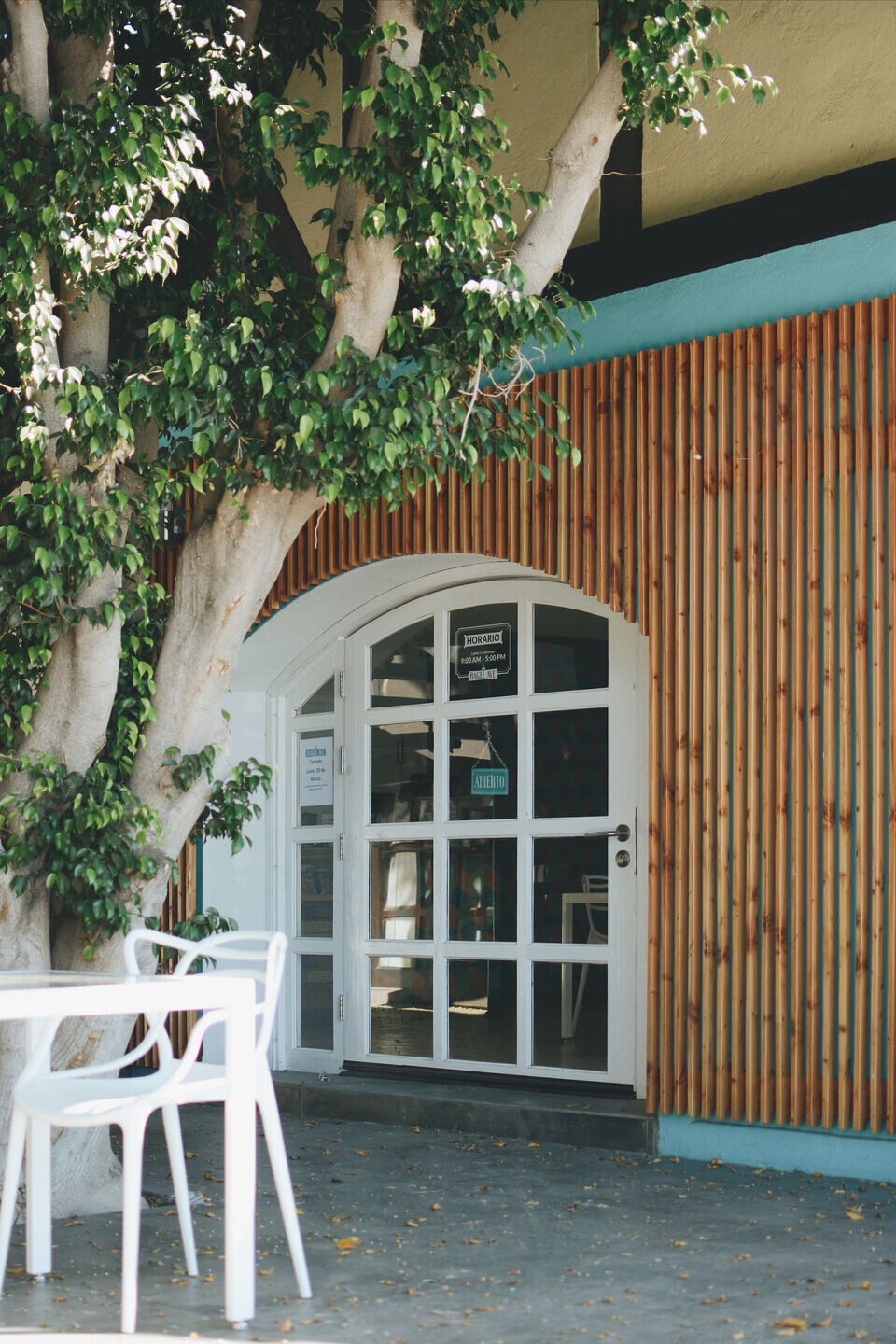 Adapting a 30 years old building into a small restaurant was a challenge, since hydraulic, sanitary and electrical installations required replacement.
The heart of every restaurant is the kitchen, so we decided to make it partially visible through a window. An adjacent space was adapted to create a bakery where the different types of breads are baked daily, optimizing the production of the orders.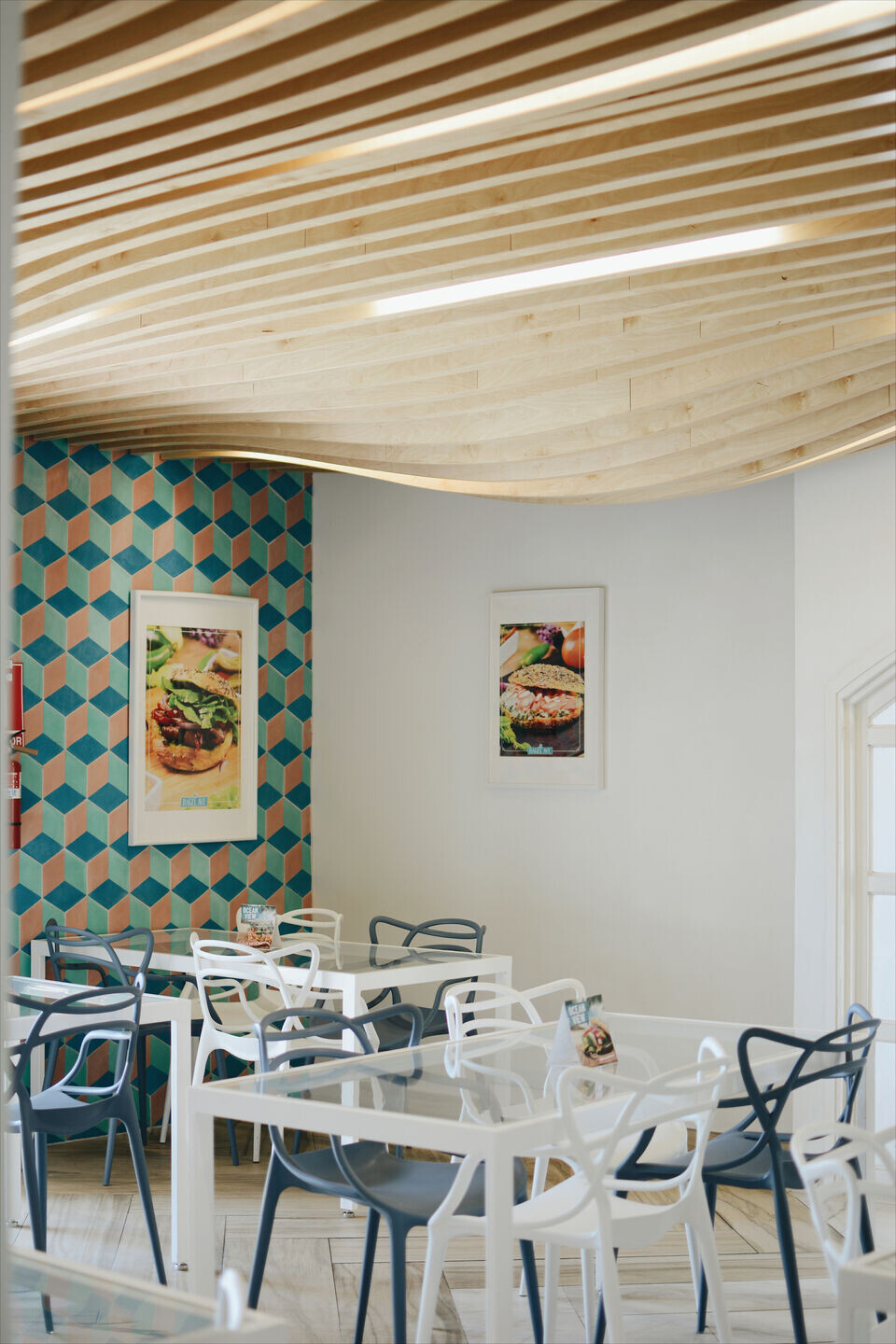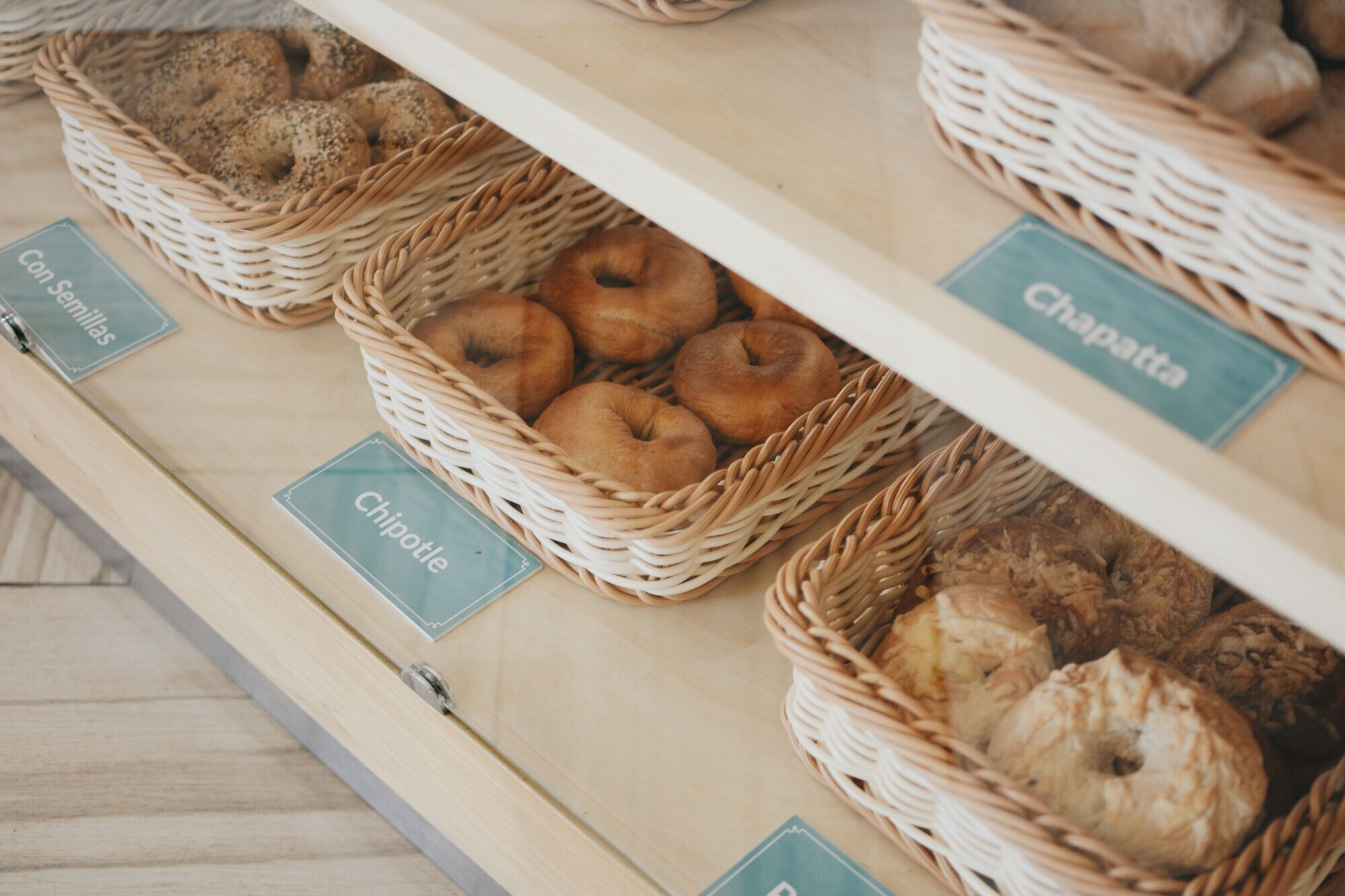 The signature characteristics of Bagel Ave. are the curvy wooden ceiling and the hexagonal personalized mosaic pieces with the colors of the brand.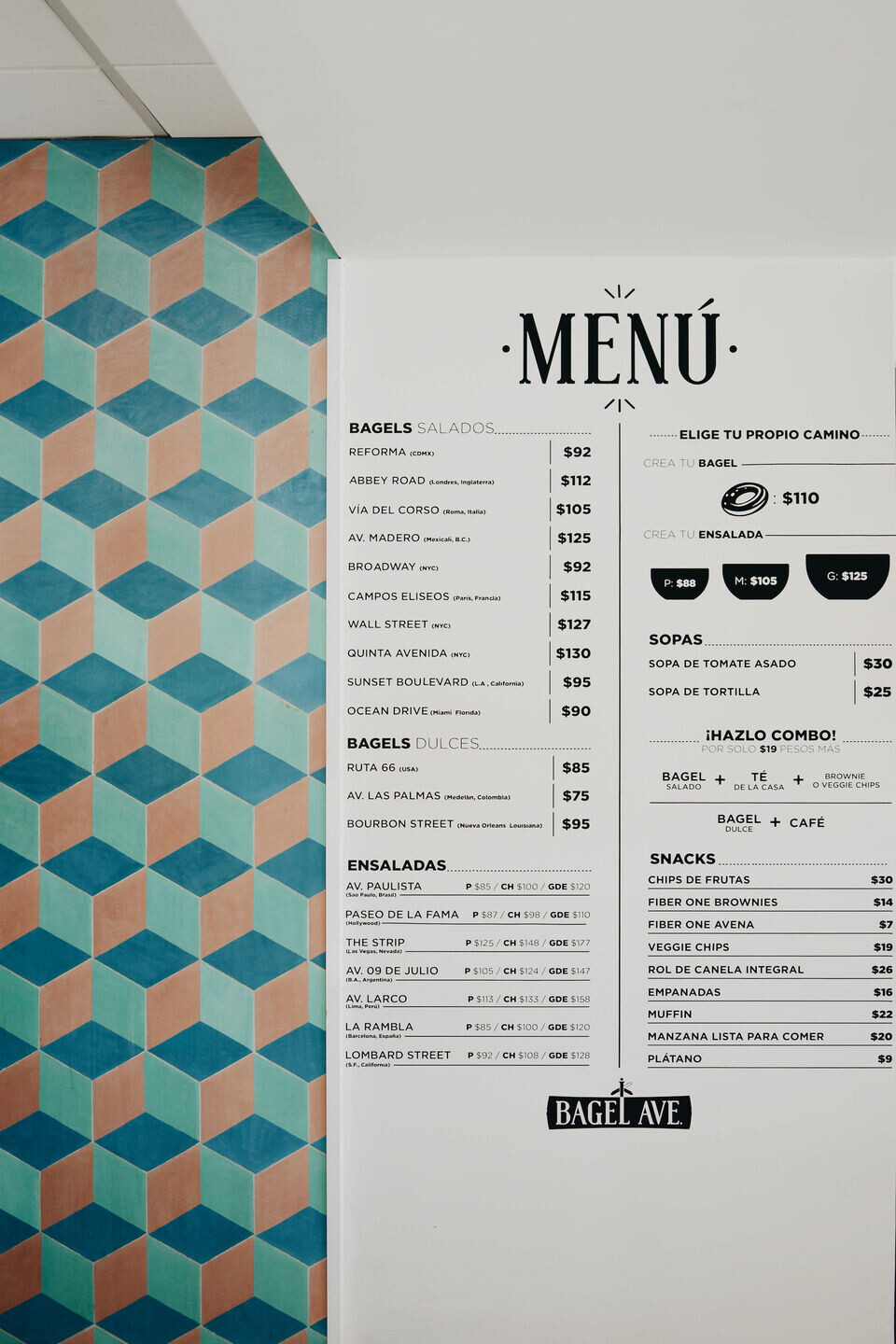 Team:
Architects: At Ztudio, Fernanda De la Torre & Armando García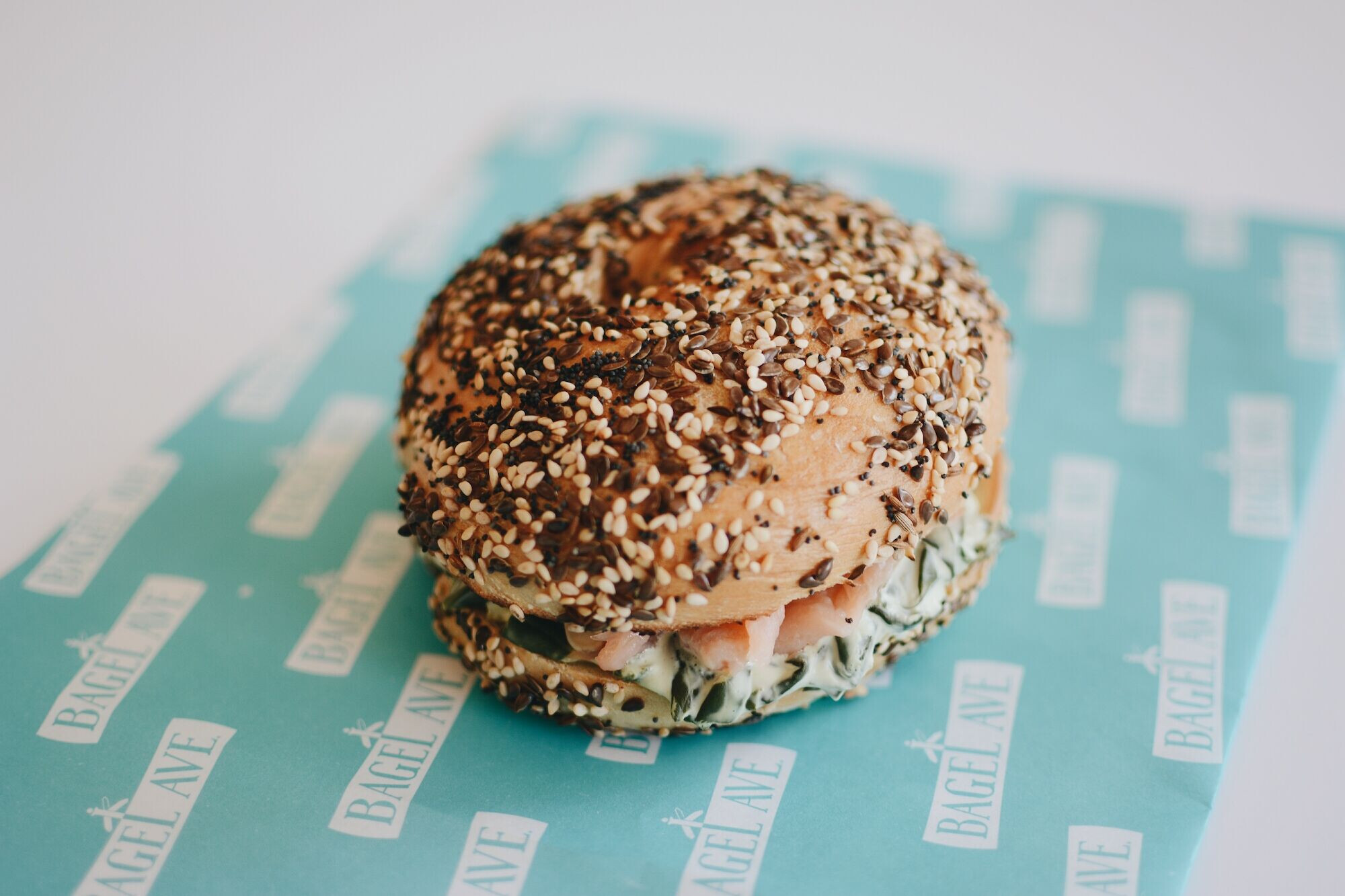 Materials Used:
Facade Cladding: Wood
Flooring: Ceramic floor - Interceramic
Doors: Carpenter
Interior lighting: Led lighting - Tecnolite
Interior furniture: Allchairs