The BBN house is located in Bruz, facing the surrounding agricultural plots. The project is implanted in a long grassy plot of about 1000m² that gradually descends to the fields. This slight slope against which the house is built favors a plunging view on the great landscape.
The bedrooms and the living room take advantage of the south orientation and its view while the wet areas (kitchen and bathrooms) are oriented to the north. The single-storey house is a simple volume, which limits its visual impact on the landscape, and which takes the form of a 22m long house.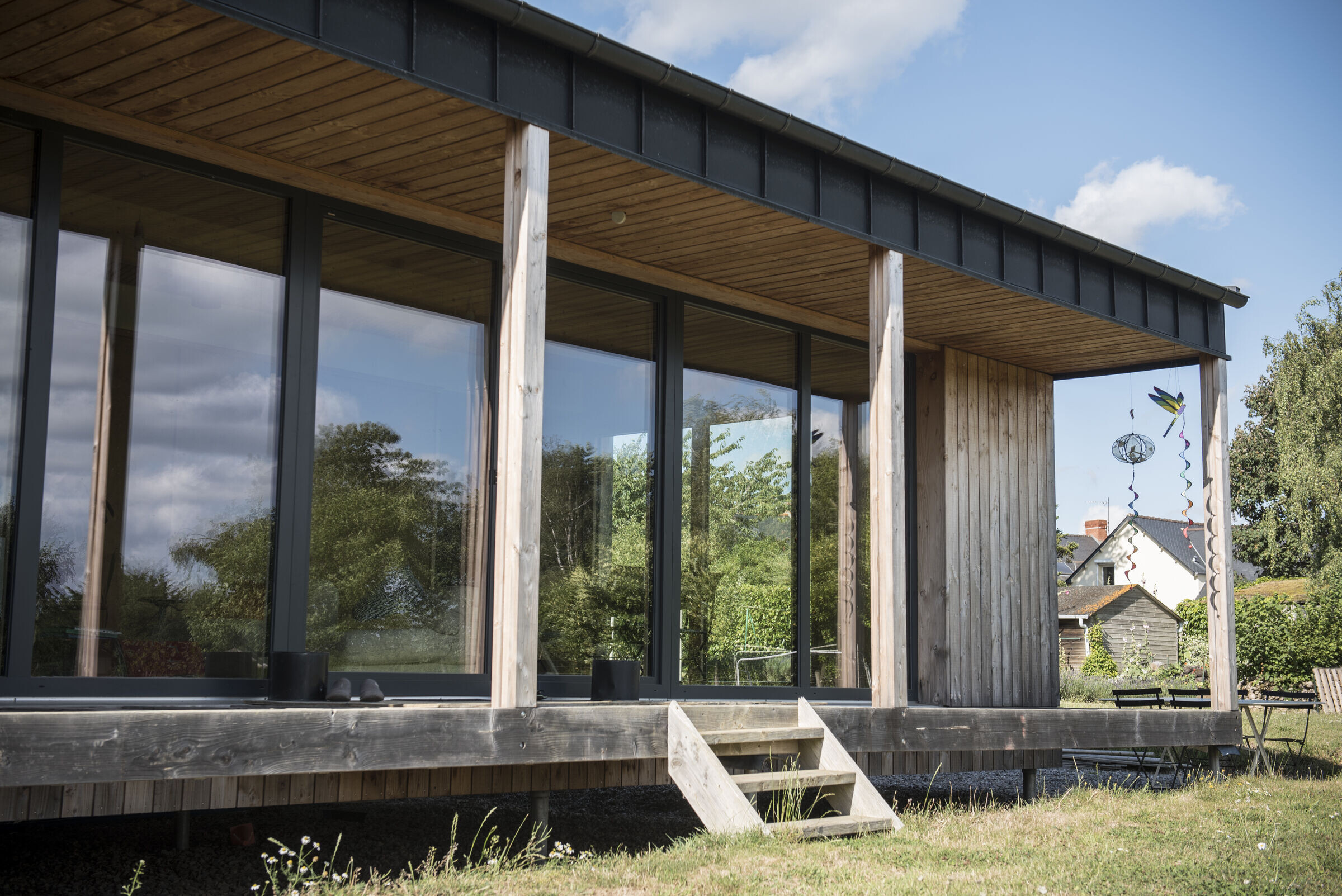 The client favors self-construction and takes charge of part of the construction work. The client, sensitive to the use of ecological materials, uses a wide range of bio-sourced materials. Earthen plaster, adobe wall, lime-hemp plaster, cork, hemp wadding... these healthy materials accompany the passive building approach and provide undeniable additional comfort.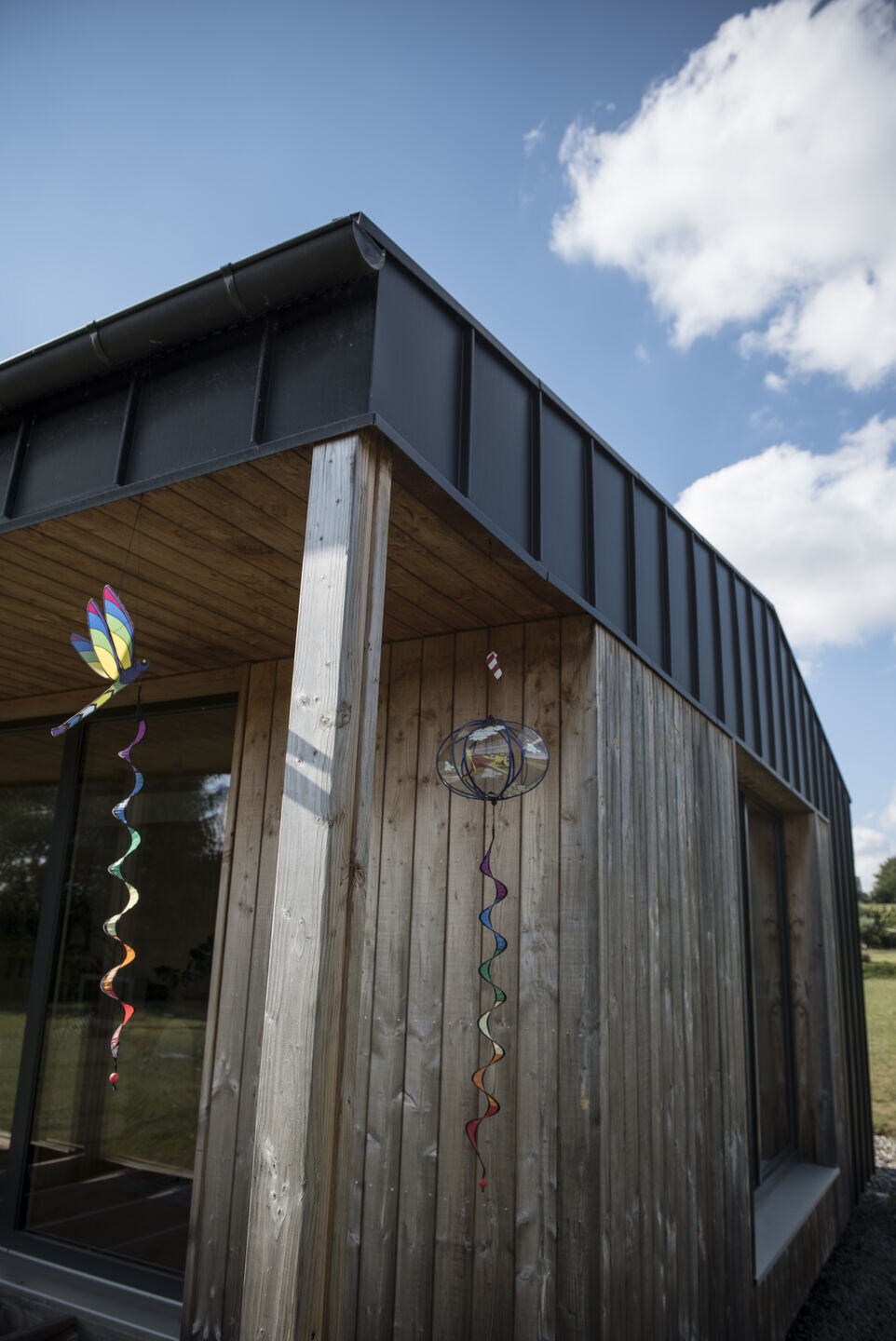 The slab, wall and roof assembly is designed as a wood frame, prefabricated in the workshop, which is installed in two days on the site on a metal structure that was previously installed. From the outside, the house is distinguished by a dialogue between the vertical wood cladding and the grey zinc.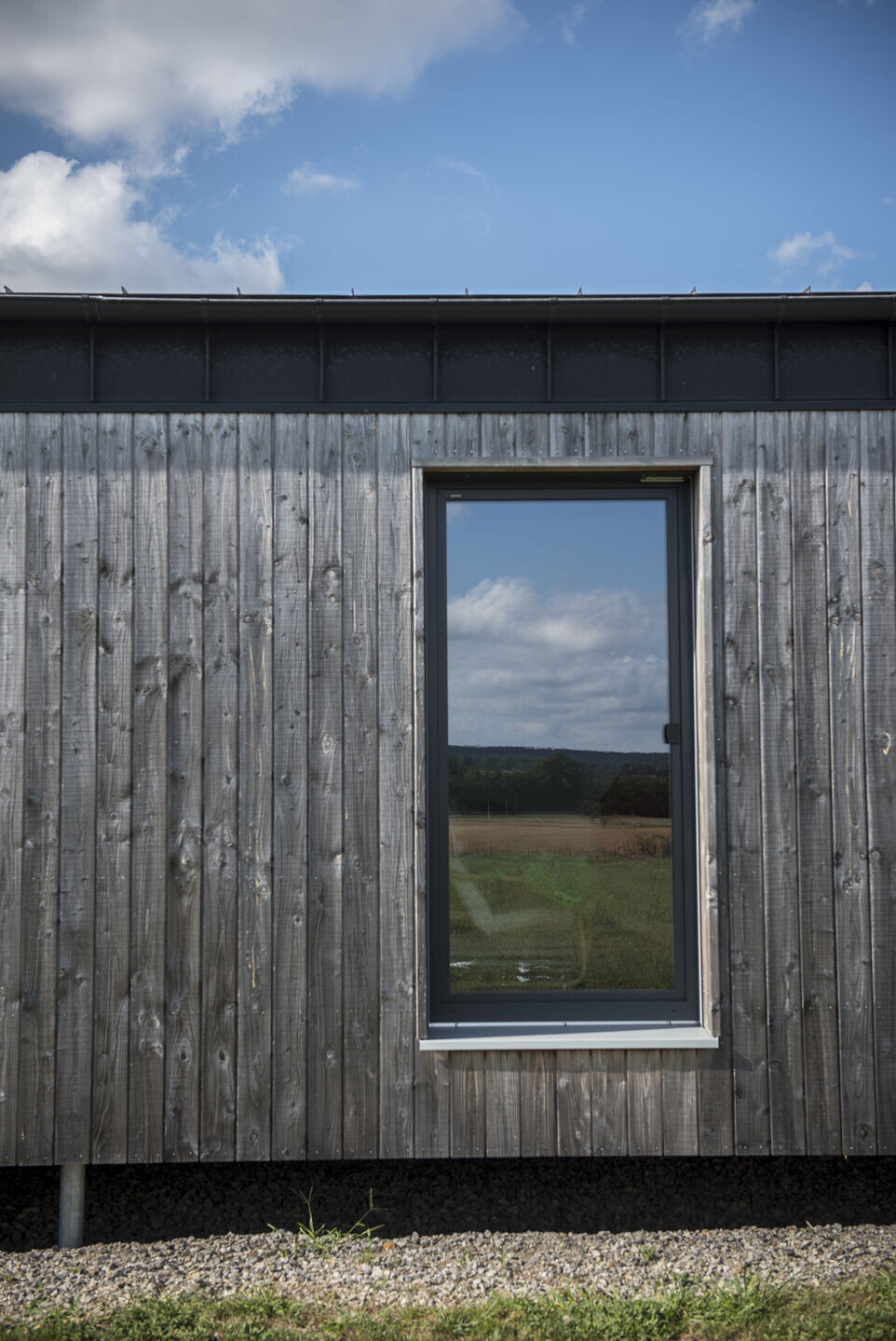 The construction meets the criteria of the Passivhaus Label (11 kWh/m²/year). The house is equipped with a double flow ventilation. The need for heating is very low, the clients have a wood stove for additional heat, and the airtightness is very good. The openings to the south favor solar gain (light and heat).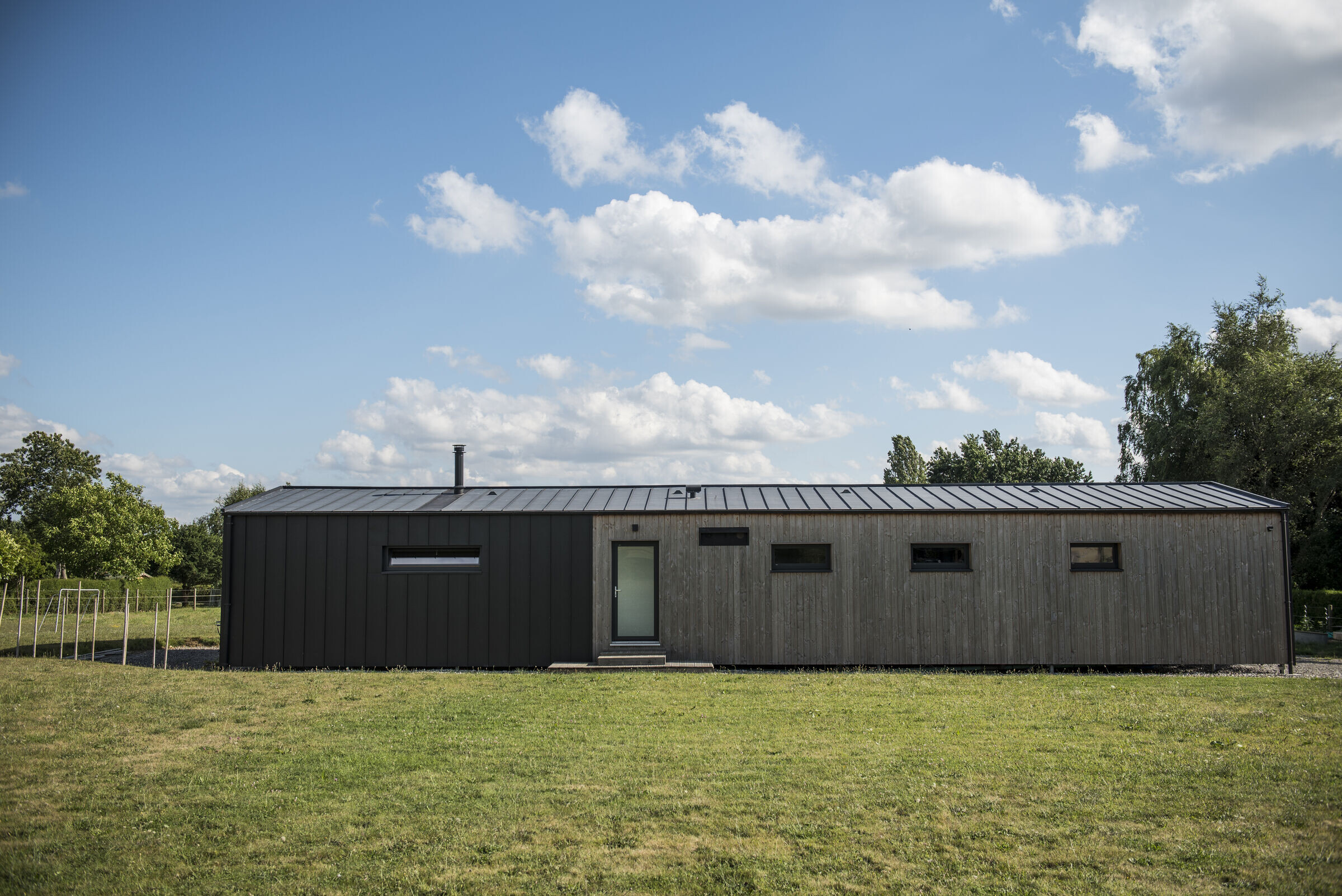 Material Used :
1. Graphisoft: Archicad
2. Unilin Panels: Durelis vapourblock spano panel
3. Internorm: Triple glazing windows, Wood Alu, HF 200
4. Zehnder: Double flow ventilation Paul Novus 300
5. Steico: Wood wool, dense wood fibre
6. Isocell: Cellulose wadding
7. SIGA: Airtightness scotch
8. Sanden: Water air heat pump TEC Control Aqua Cb2 max
9. Schneider: Odace, electrical equipment
10. Helios: Air vents