Casa Cobalto is a residential apartment in the North-East of Milan. The project answers the very specific needs of the client, a single woman, close to retirement, who decides to resize her living spaces. Moving to a smaller property, she chooses to bring with her only some old furniture belonging to the family of origin for several generations.
Thus, almost in a reverse process, the design begins with the selection of pieces of furnishing to be saved; the choice brings out two Arte Povera style sideboards, made by a craftsman from Trieste in the early twentieth century, a servante with neo-baroque lines of Neapolitan manufacture and a 70's cabinet in cherry wood realized on a project of a family architect friend.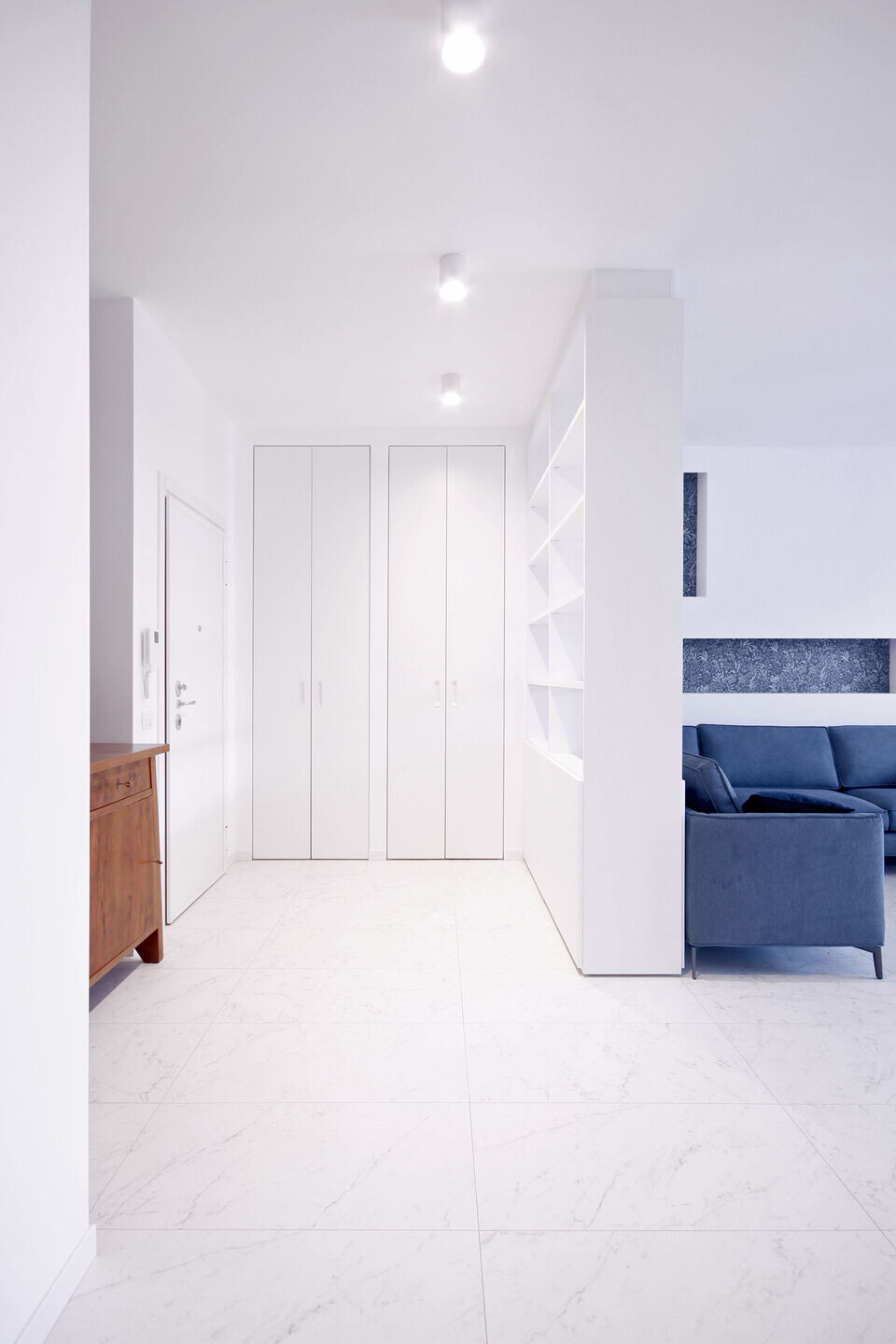 These period pieces are carefully integrated into a contemporary spatial and chromatic design.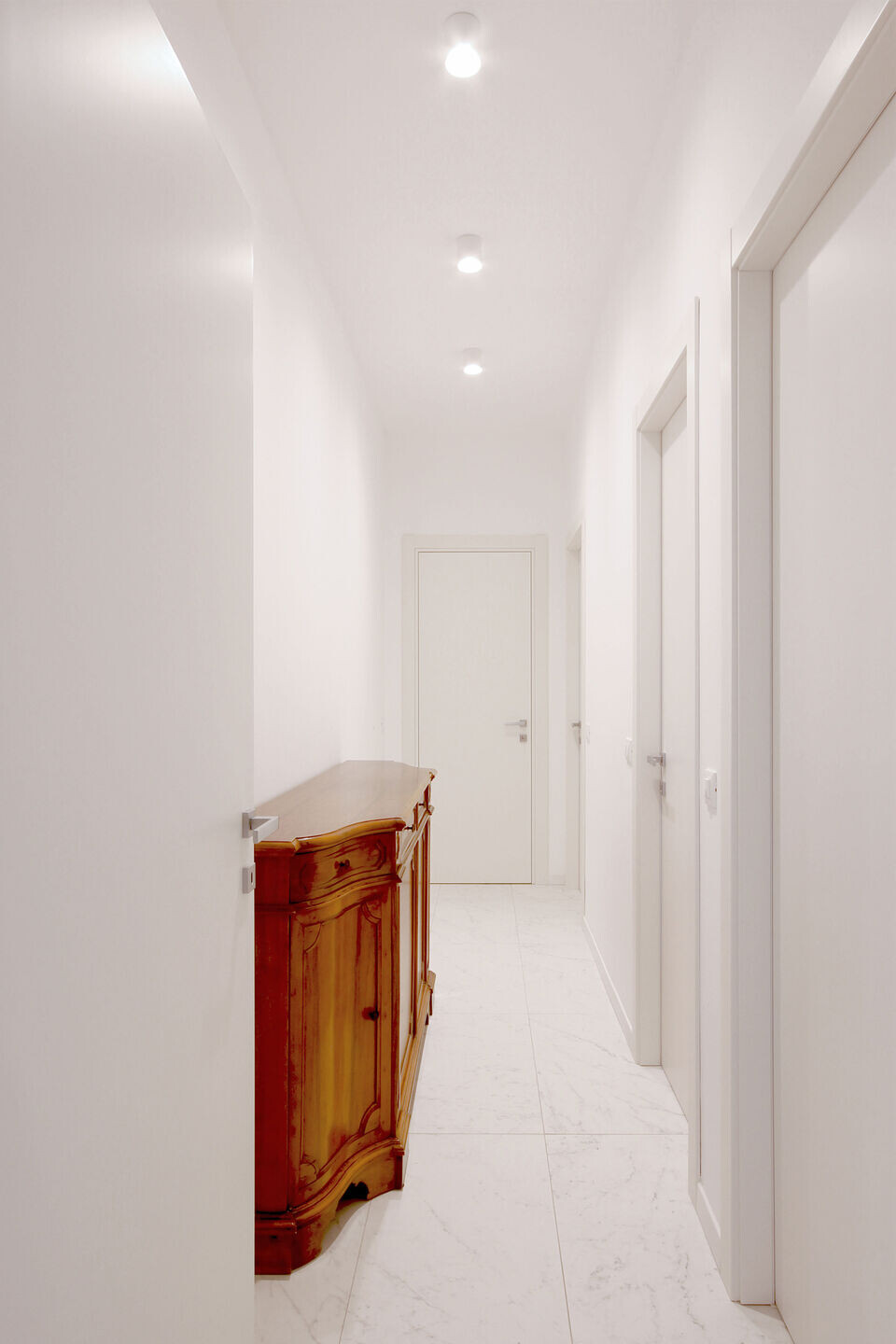 A filter library separates the entrance from the living room; a play of false walls, wallpapers and recessed lights hides plant elements and at the same time punctuates the different areas of the large lounge: dining zone, conversation spot, entry-wardrobe.In the kitchen, bathroom and bedroom, the dark blue of the wallpaper gives way to an intense cobalt blue that colors some portions of furniture and some vertical surfaces.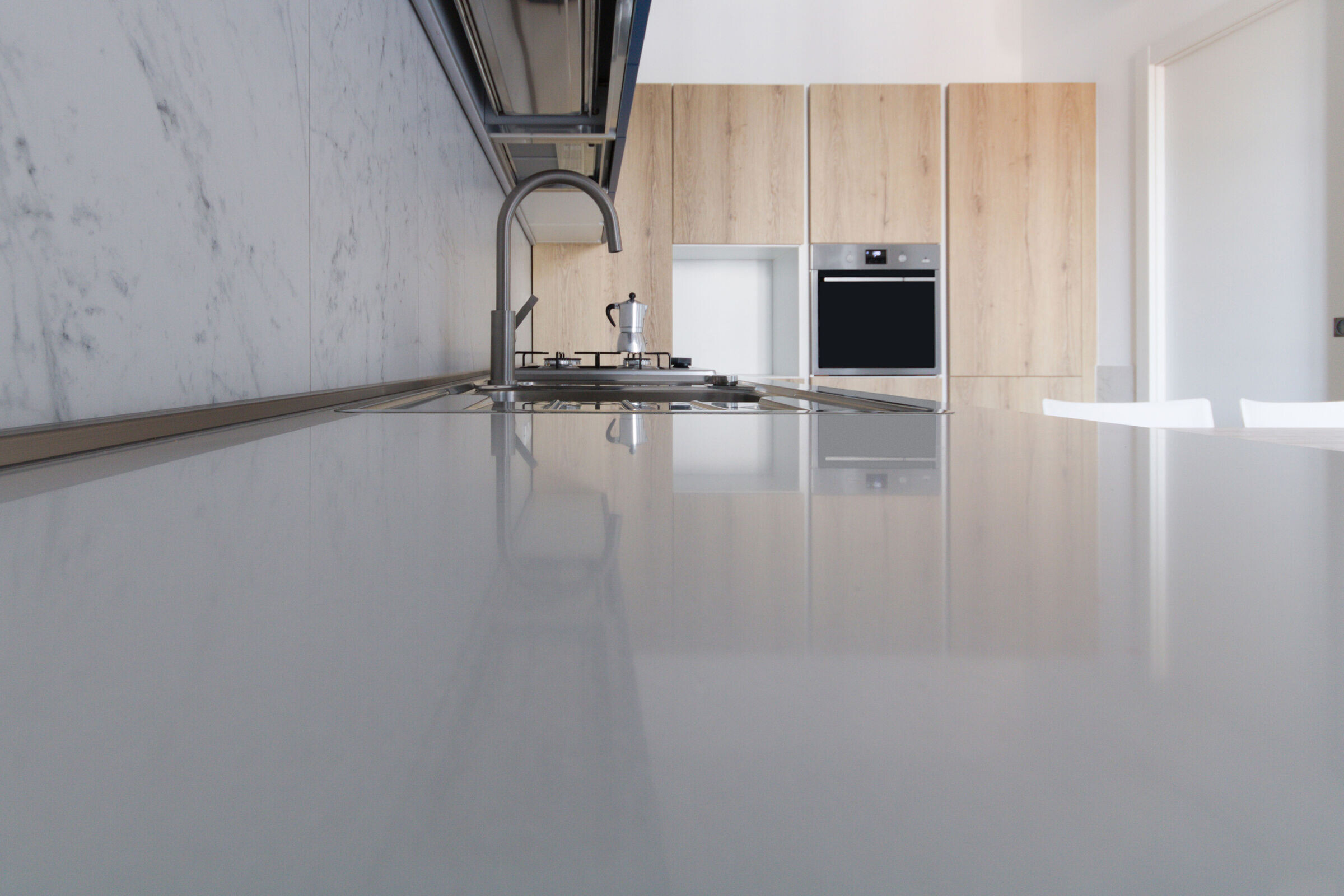 Great attention is given to the lighting project: ring led ceiling lights for the room centers, wall sconces recalling lampshades of the past for the bed sides, sequences of spotlights for hallways and hidden led strips for worktops and ambient illumination; all equipment strictly white.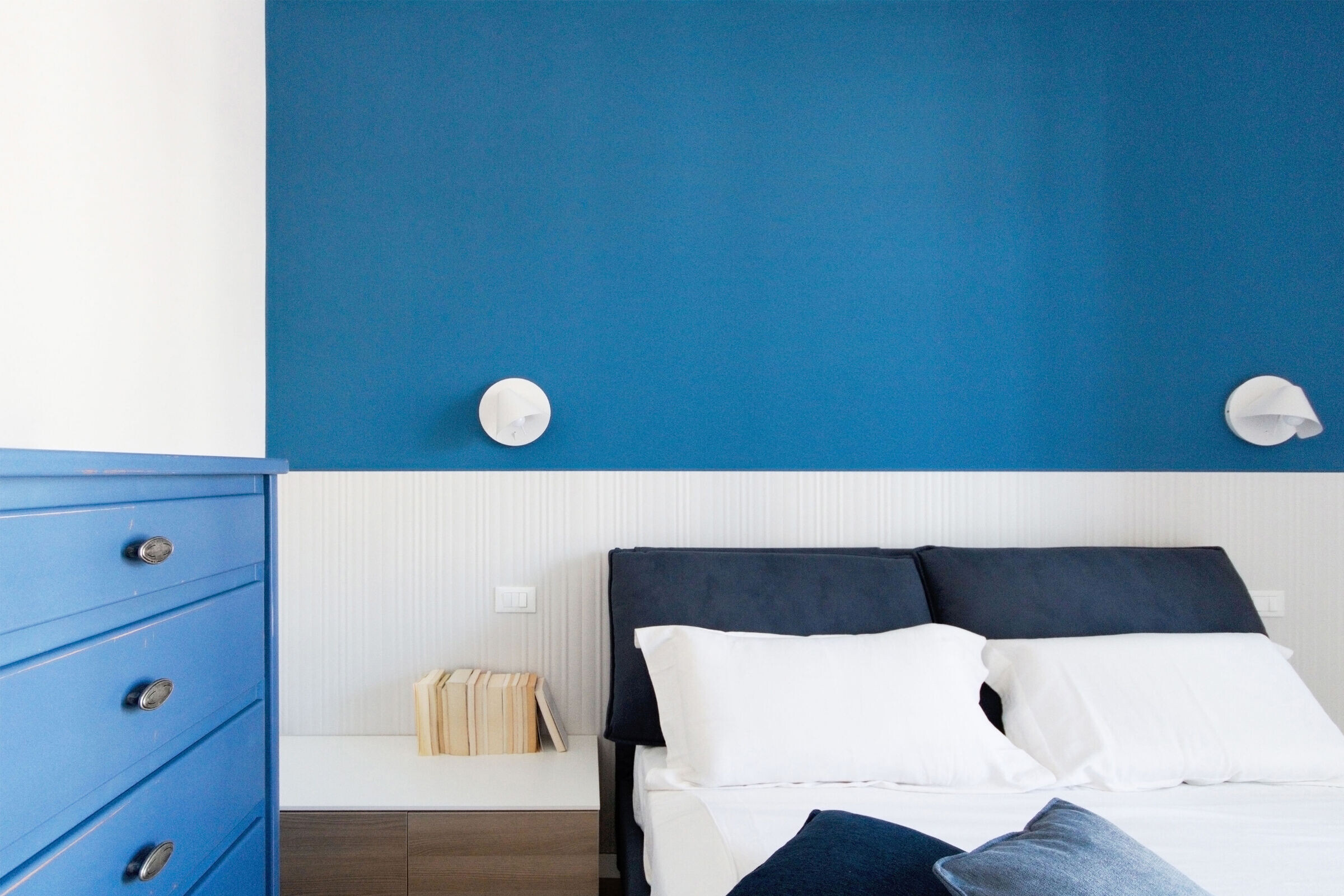 In fact, with the exception of the coloured surfaces and woods essences of antique and contemporary furniture, absolute or slightly veined floors and walls white prevails.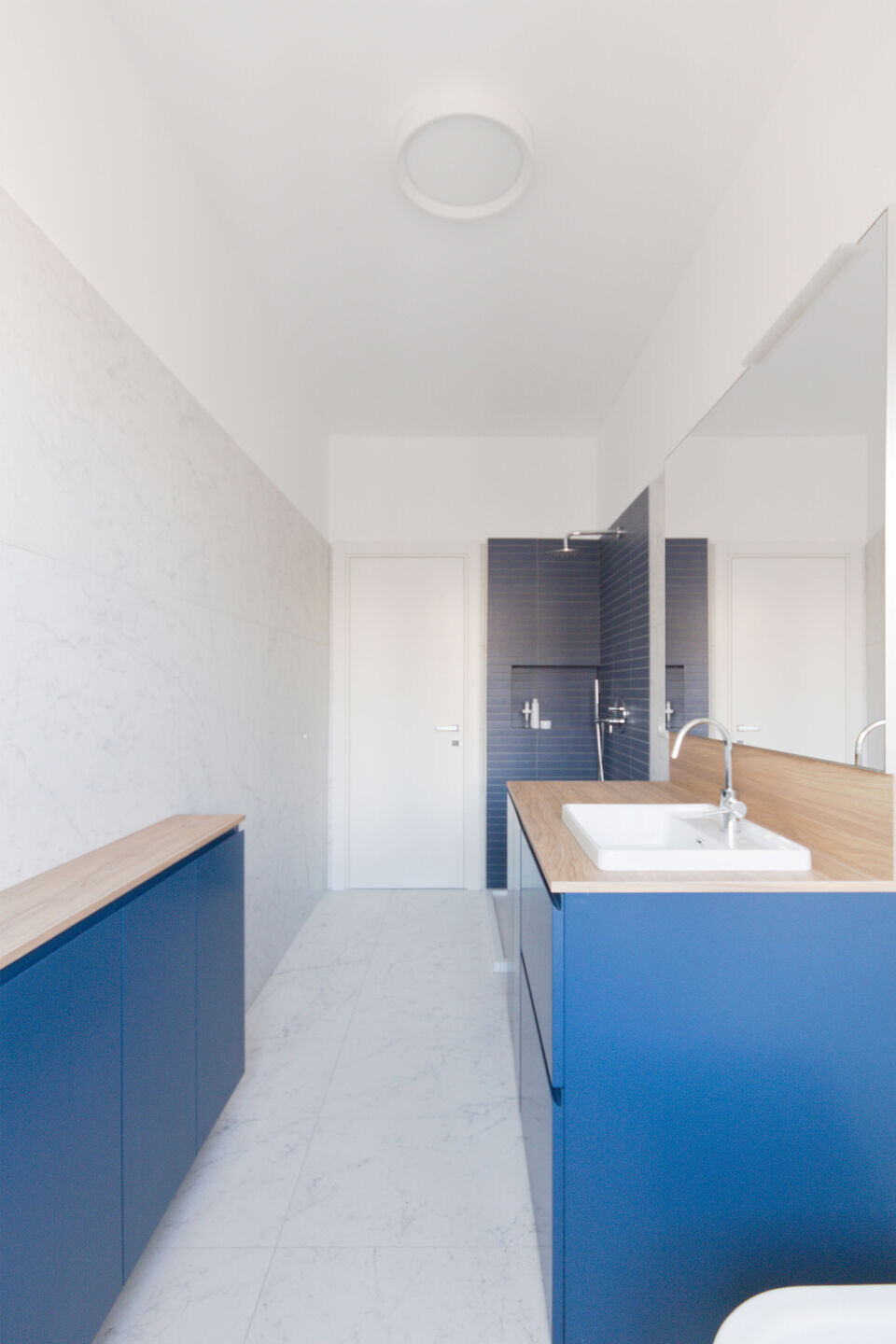 Natural light reverberates on clear surfaces, the house is bright and essential, while hosting old dark wood handcrafted pieces. Neutral and textured backgrounds underline and update these fragments of a personal and family memory.