Surrounded by the Treviso countryside, the Casa Sonia project aims to establish visual relationships between its rooms and the outdoor park.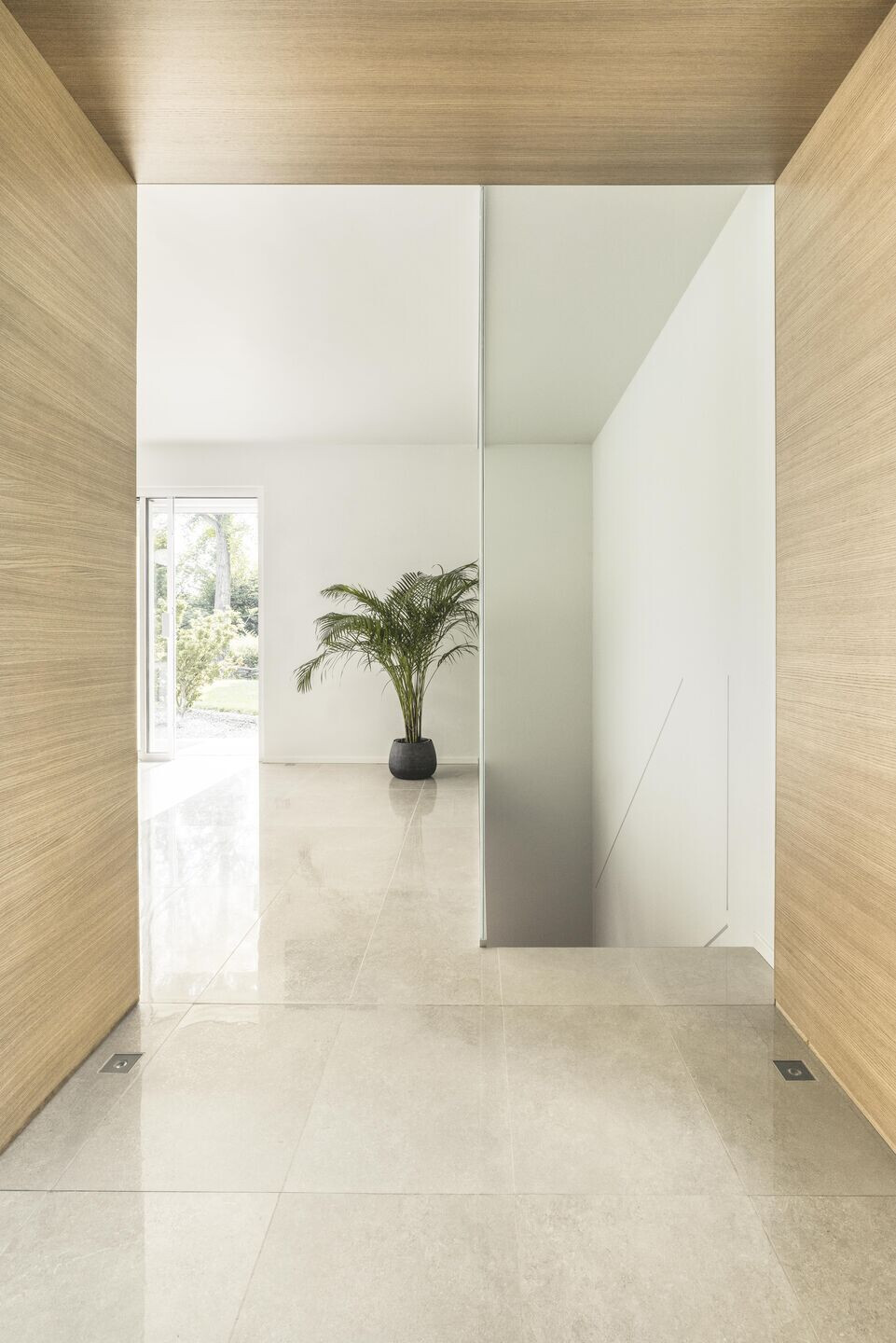 The two large oak-clad portals that connect the main rooms of the living area, create a circular path and frame views of the interior as if they were paintings.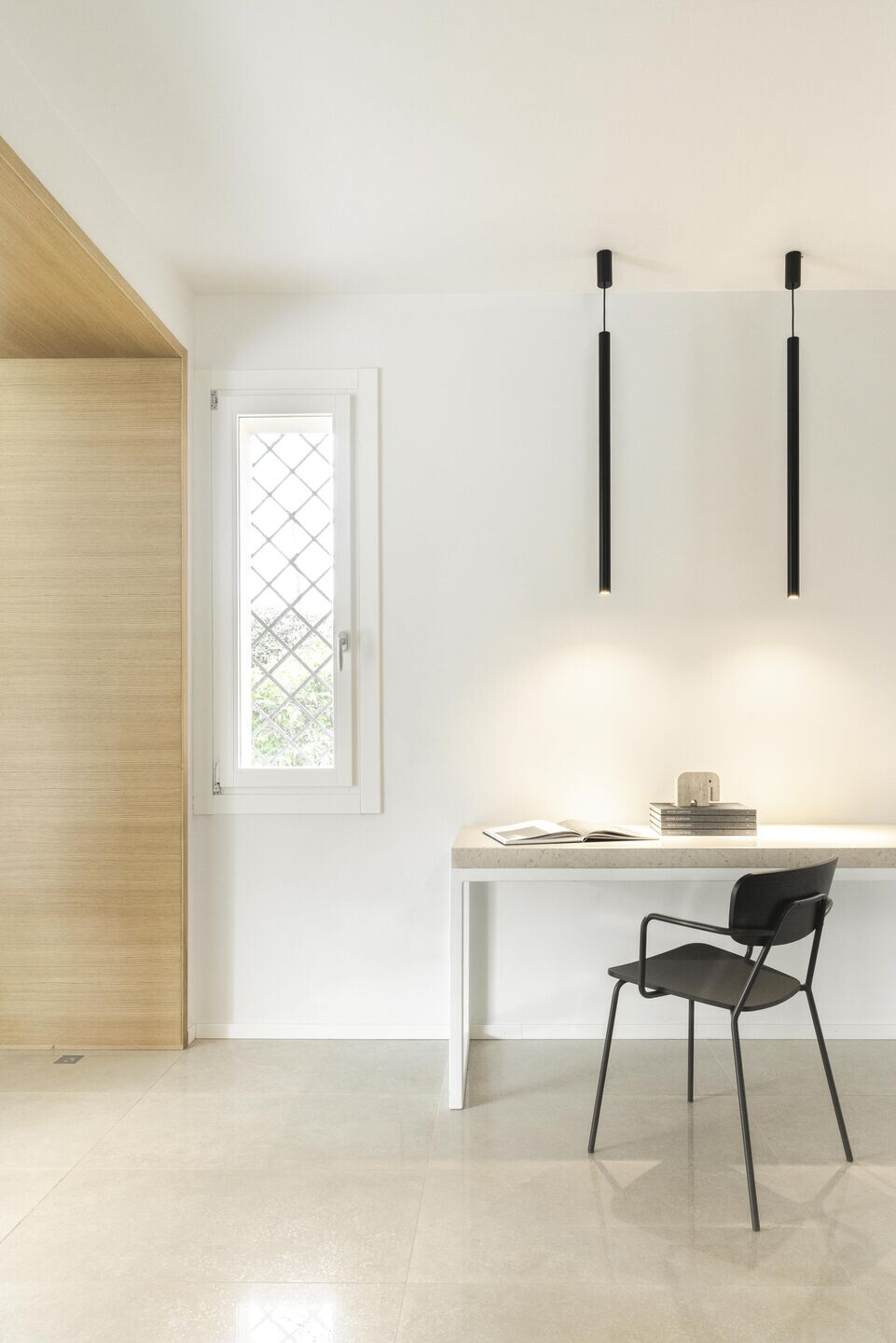 Two translucent glass walls delimit the entrance and the staircase leading to the wellness area in the basement, allowing natural light to enter each room but blocking the prying eyes.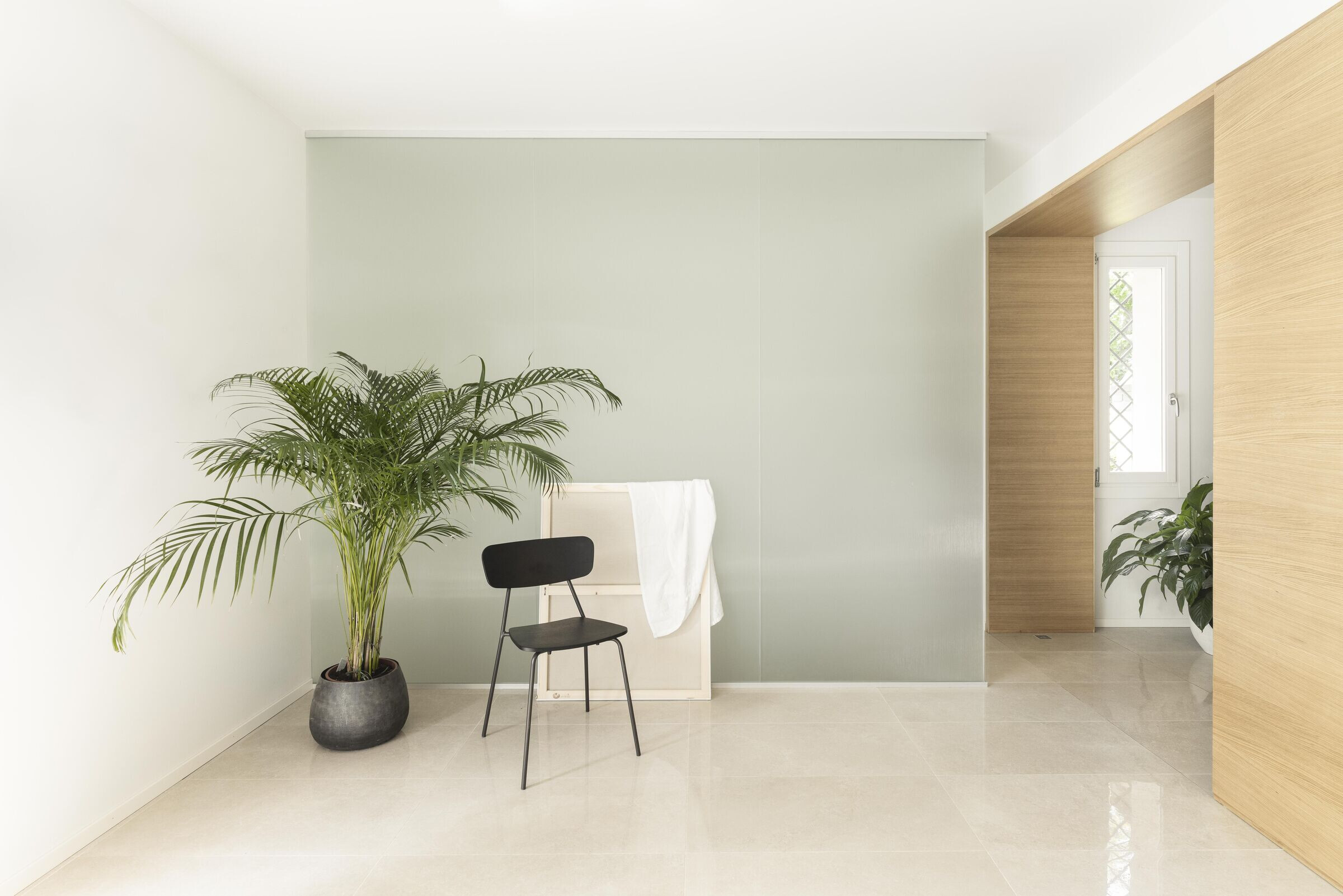 Natural lighting collaborates with artificial lighting to highlight surfaces and mark and define spaces.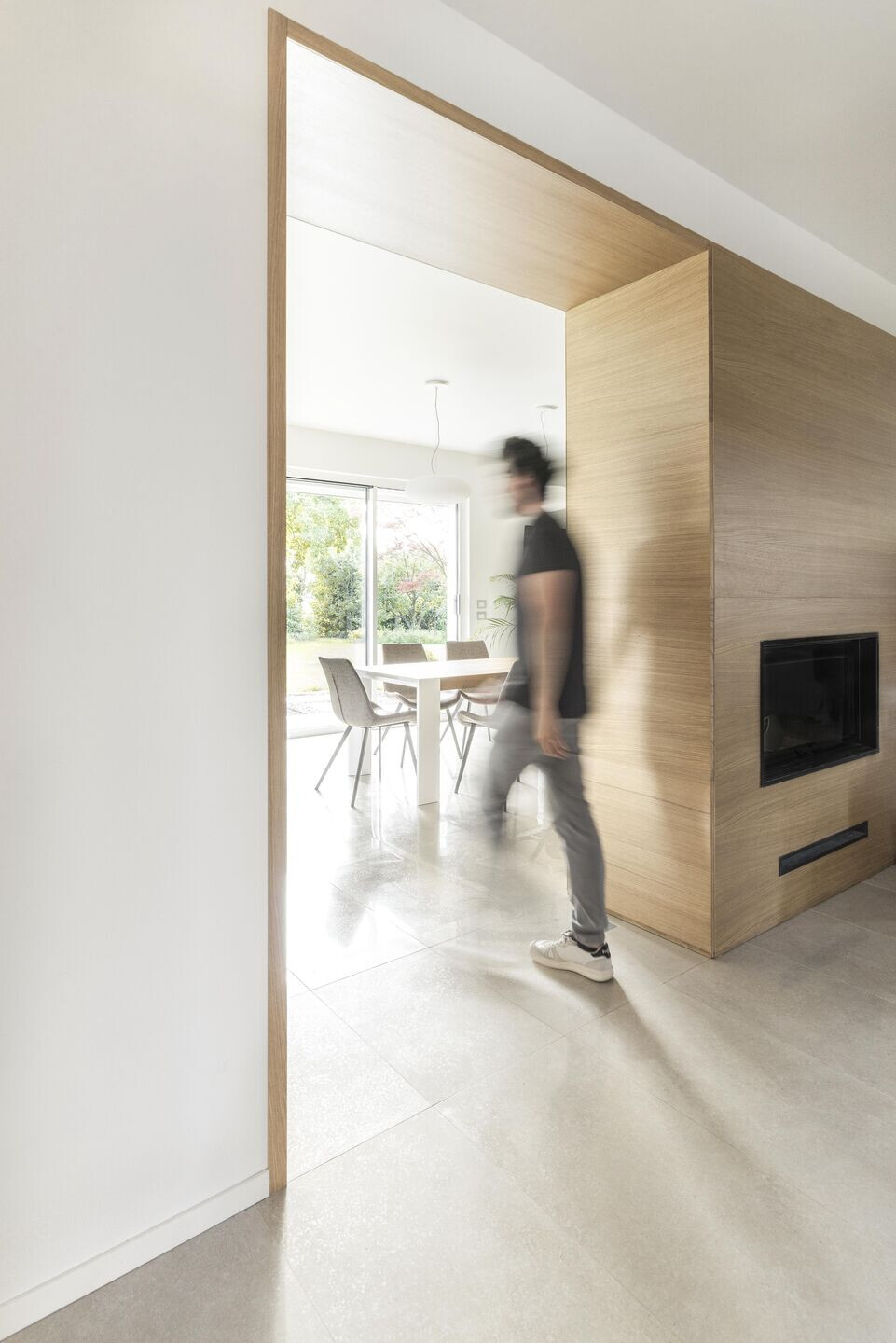 The reuse is not only of the space but also of the elements that made up the house before the restoration: a marble threshold becomes a desk and a study.