Construction of a passive house on a rather particular plot of land: presence of a very large well taking up a good part of the surface of the plot, overlooked from all sides (location in the center of town) and level of the land raised one level from the road.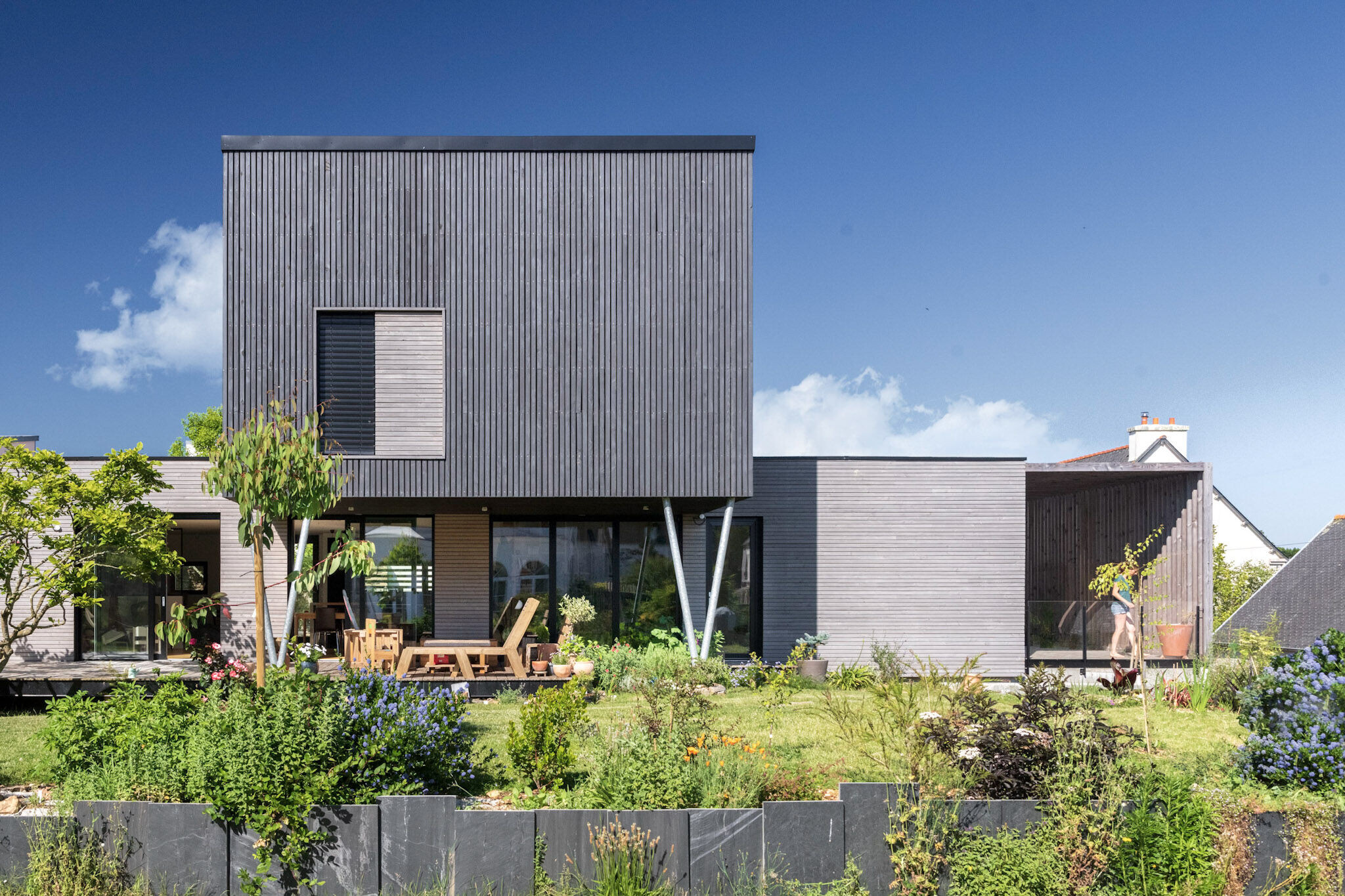 The primary architectural intent was to locate the main volume perpendicular to the street to direct all views to the garden on either side of the house. The house was oriented with its back to the well to create the main garden on the other side, as large as possible, and to direct the views from the main spaces to the large garden.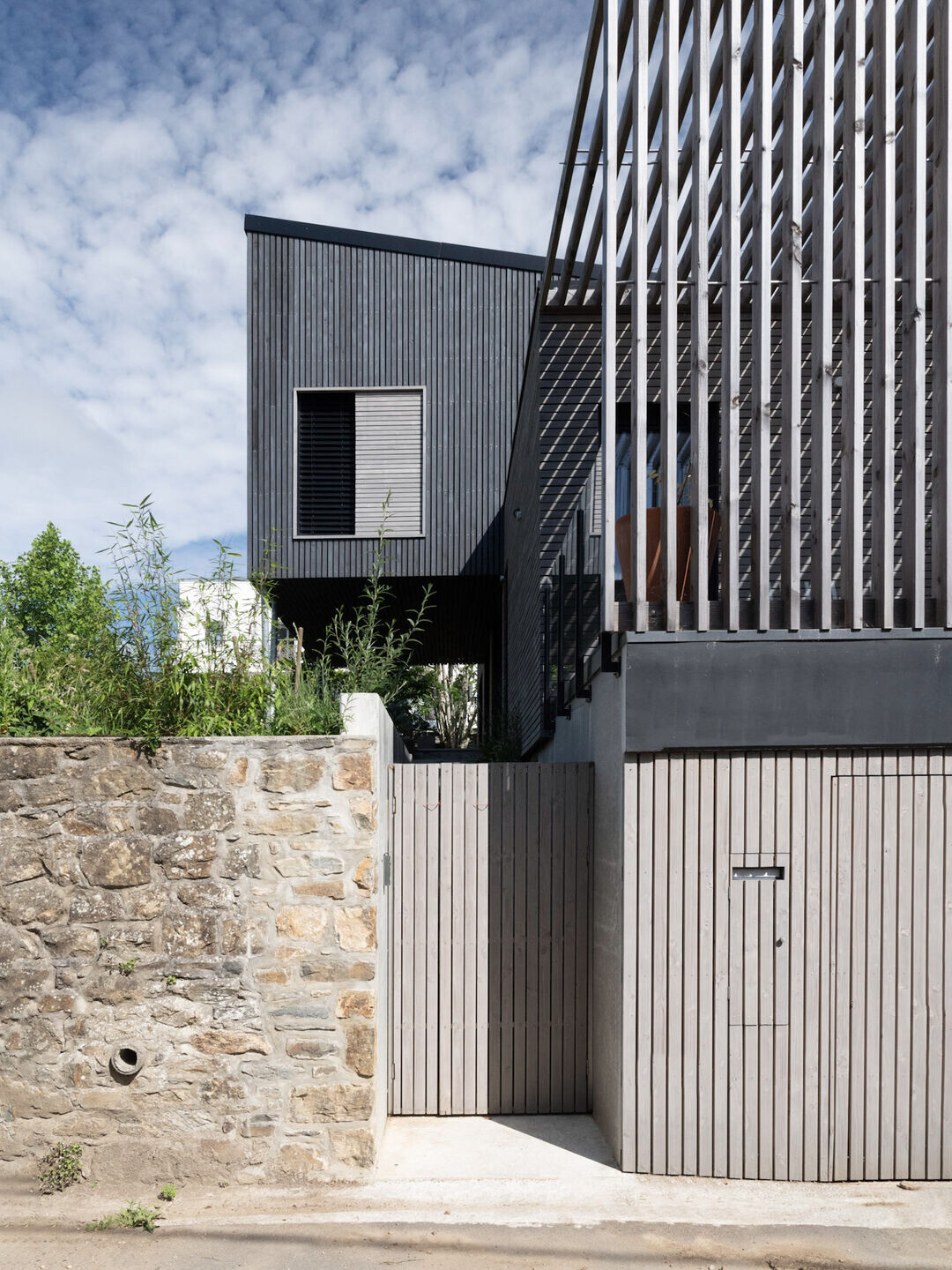 Three levels make up the project: Level 0 is the garage under the house, semi-underground, accessible from the road. Level 1, on the garden level, above the garage is the pre-greyed wood volume, it includes all the main living rooms and the accesses to the other levels. The views are oriented towards the large garden, without life towards the street. The second level, visible from the first level, is composed of more intimate spaces, bedrooms, children's play areas and sewing area.
The pedestrian access to the house is particular given the difference in level between the road and the garden/level 1. A pathway along the concrete garage volume was created to lead the pedestrian to gradually discover the different volumes of the house and the main entrance.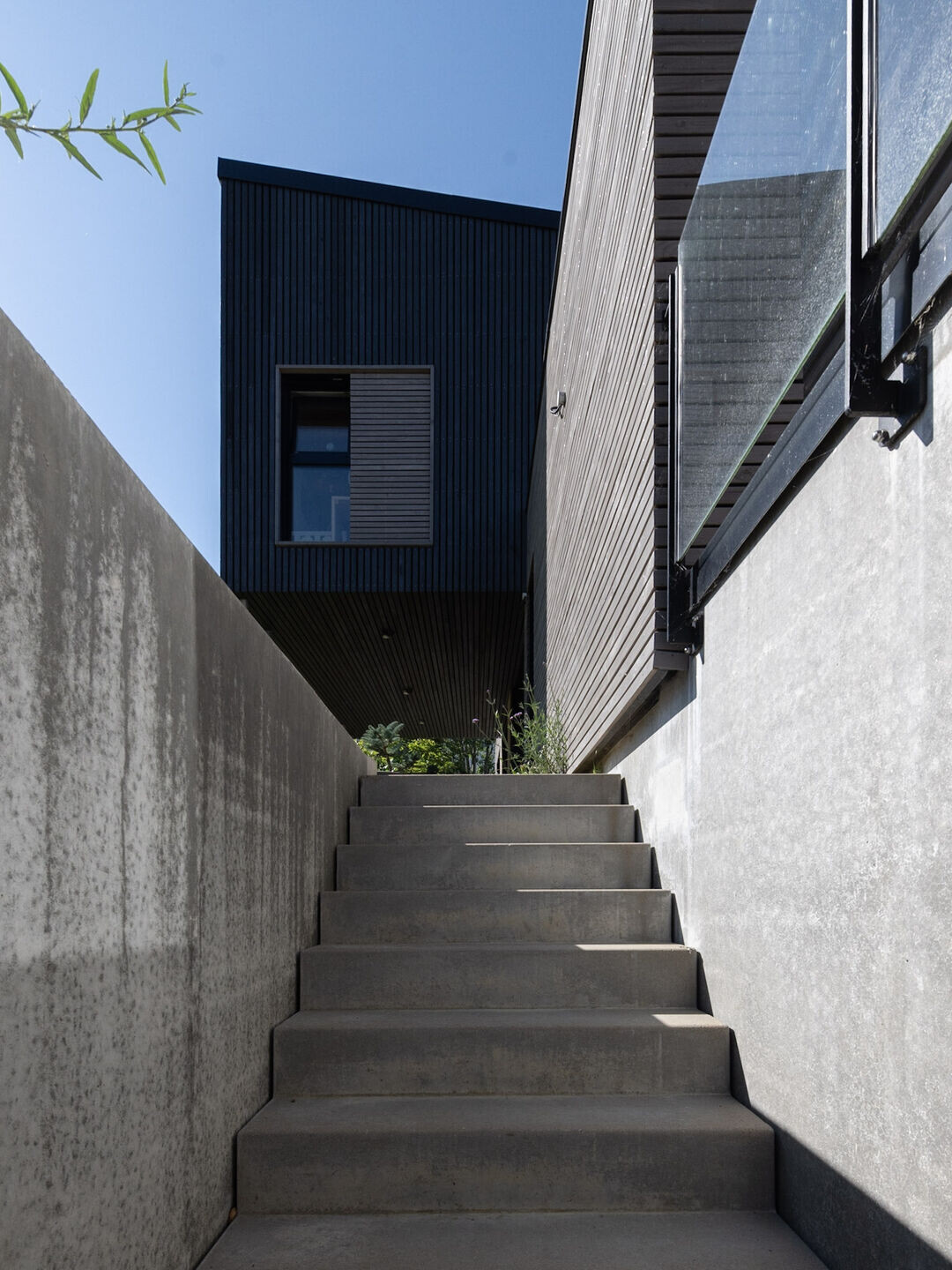 The volume of the first floor is parallel to the street and perpendicular to level 1 to create a cantilever on the garden side, sheltering the terrace and generating two distinct volumes visually and materially.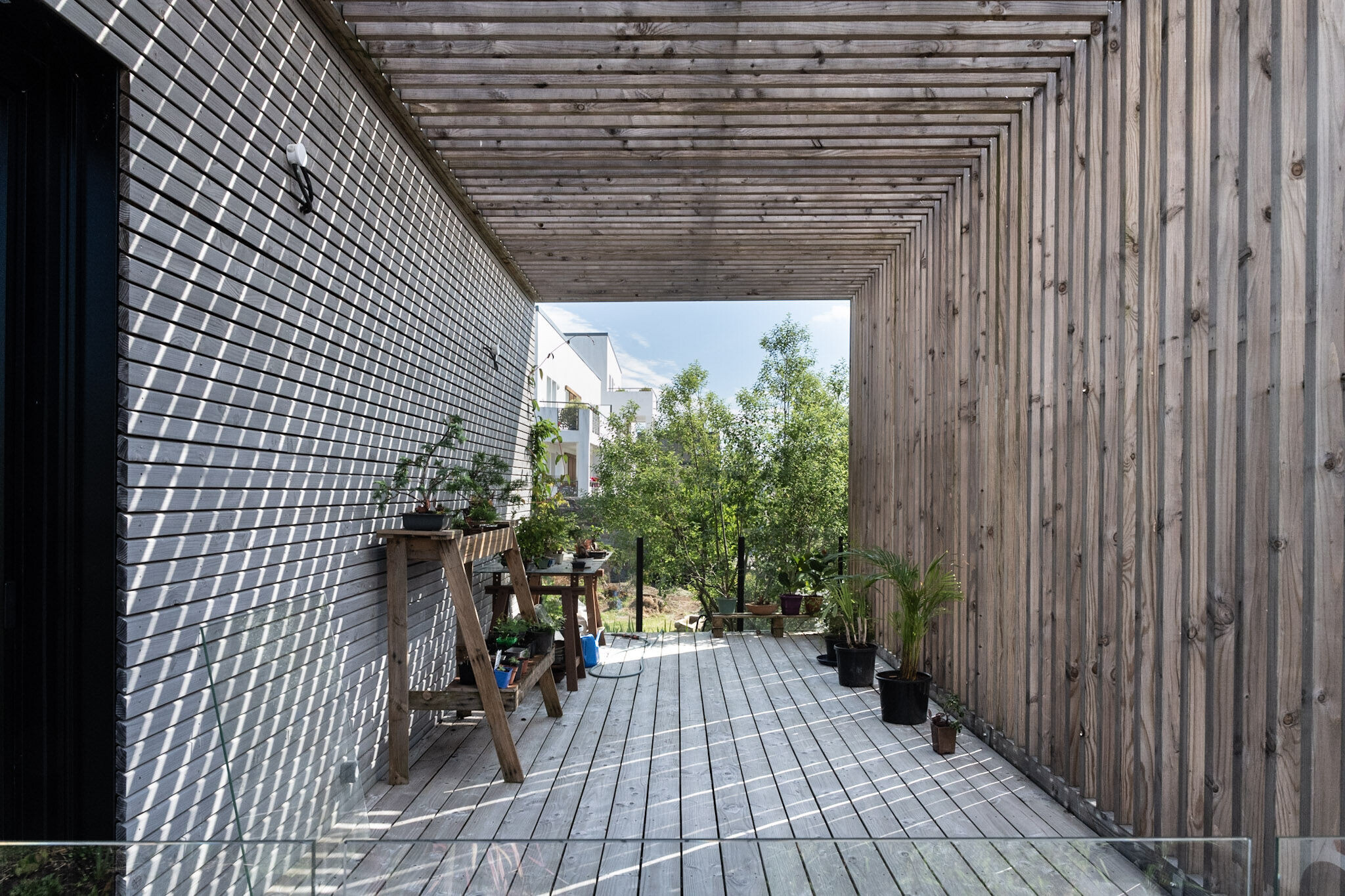 Inside, the materials chosen are natural, with white and black wood colors. The library staircase, as well as the floors are made of bamboo. The house being passive, the treatment of the vegetal zone on the ground required a particular attention.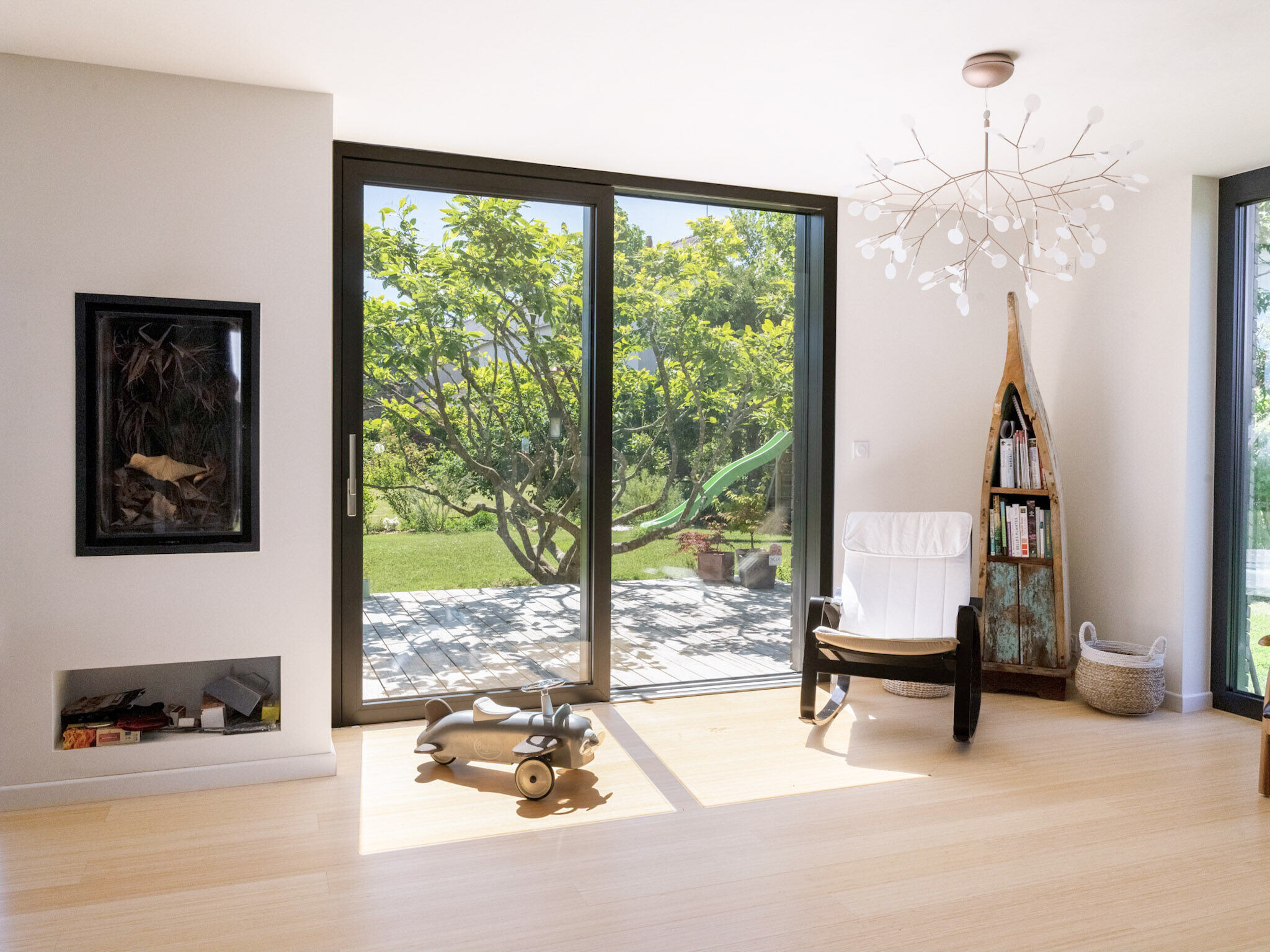 Upon entering the house, the view is directed to the entire volume by the double height, the library staircase guard, the integrated storage with alcove and the planted area.