The DFU house is located in St Jacques de la Lande, in the heart of a residential area close to Rennes. The house is integrated into a dense urban fabric, mainly composed of private houses. The block is made up of strips of land, and the DFU house is built on a plot of approximately 500m² in the centre of the block. Despite its position in the heart of the block, the building retains an intimate character, the single-storey building protects the clients from the neighbours and allows the garden to breathe.
The layout of the rectangular plot is simple. Its L shape, located on the north/east property line, defines the garden and opens up the building to the south. Access to the plot is from a long gravelled driveway that links it to the outside of the block.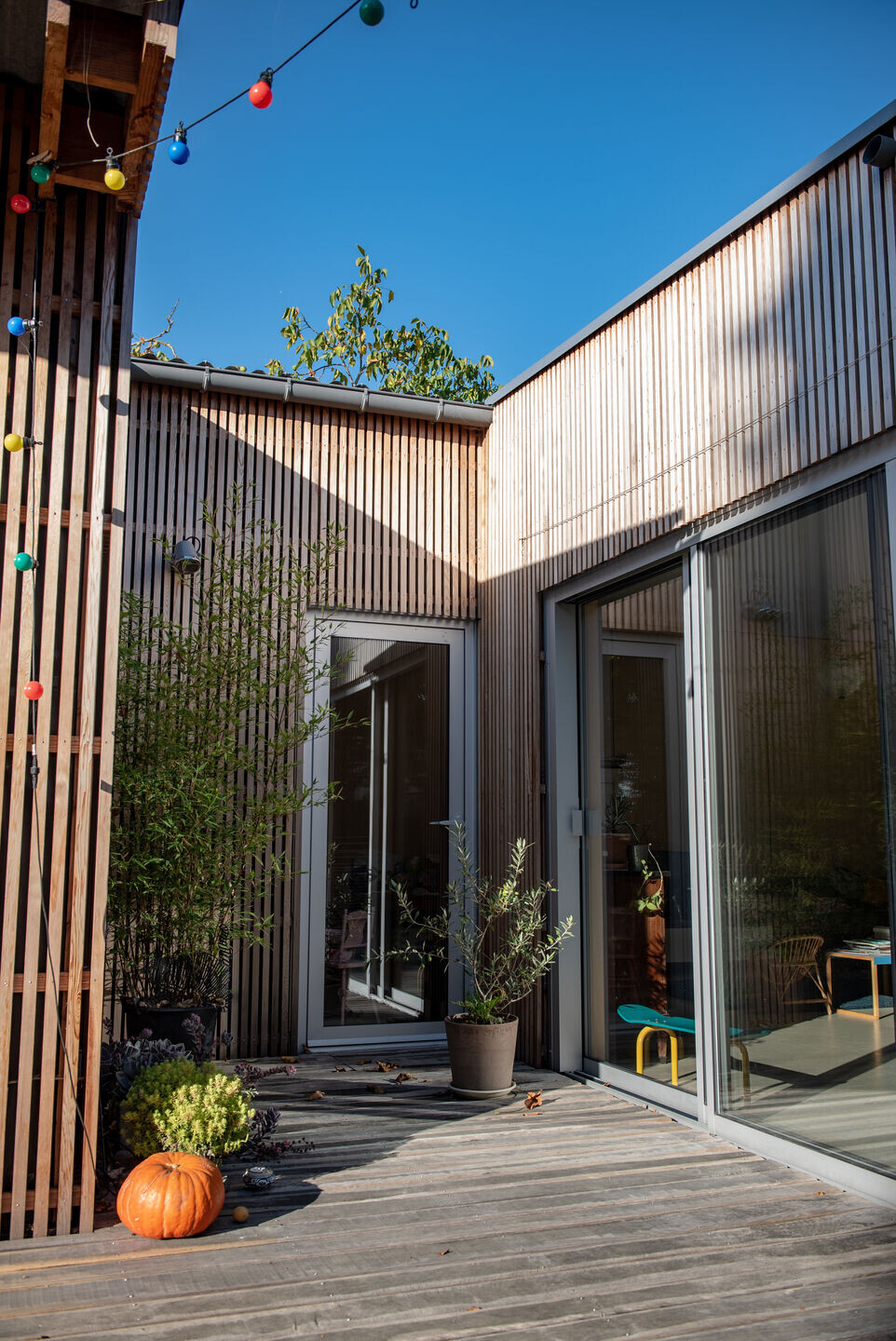 The house is articulated in two distinct elements, separating the bedrooms from the collective living space. On entering, the user enters the generous living room facing the garden. At the end of this room, a corridor leads to the bedrooms. They are south-facing and each has a large window.
The project pays particular attention to the use of wood. Wood is first used in the structure. This framework is completed by wood wool which acts as insulation. On the outside, the vertical cladding draws the volume as a whole, it is part of a desire to use bio-sourced materials and enters into a visual relationship with the wood of the terrace. The use of wood is complemented by the occasional use of other materials, notably steel for the roof.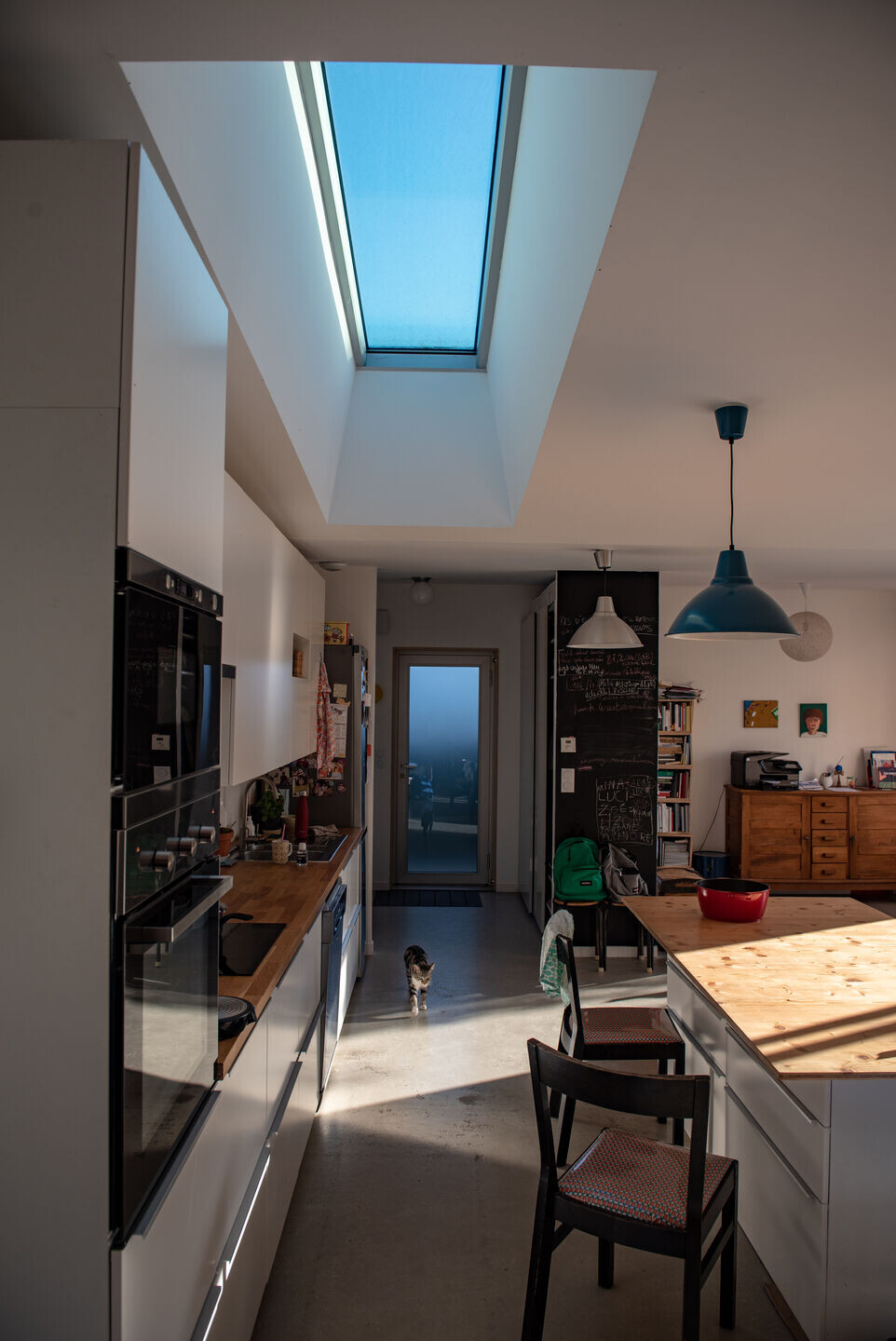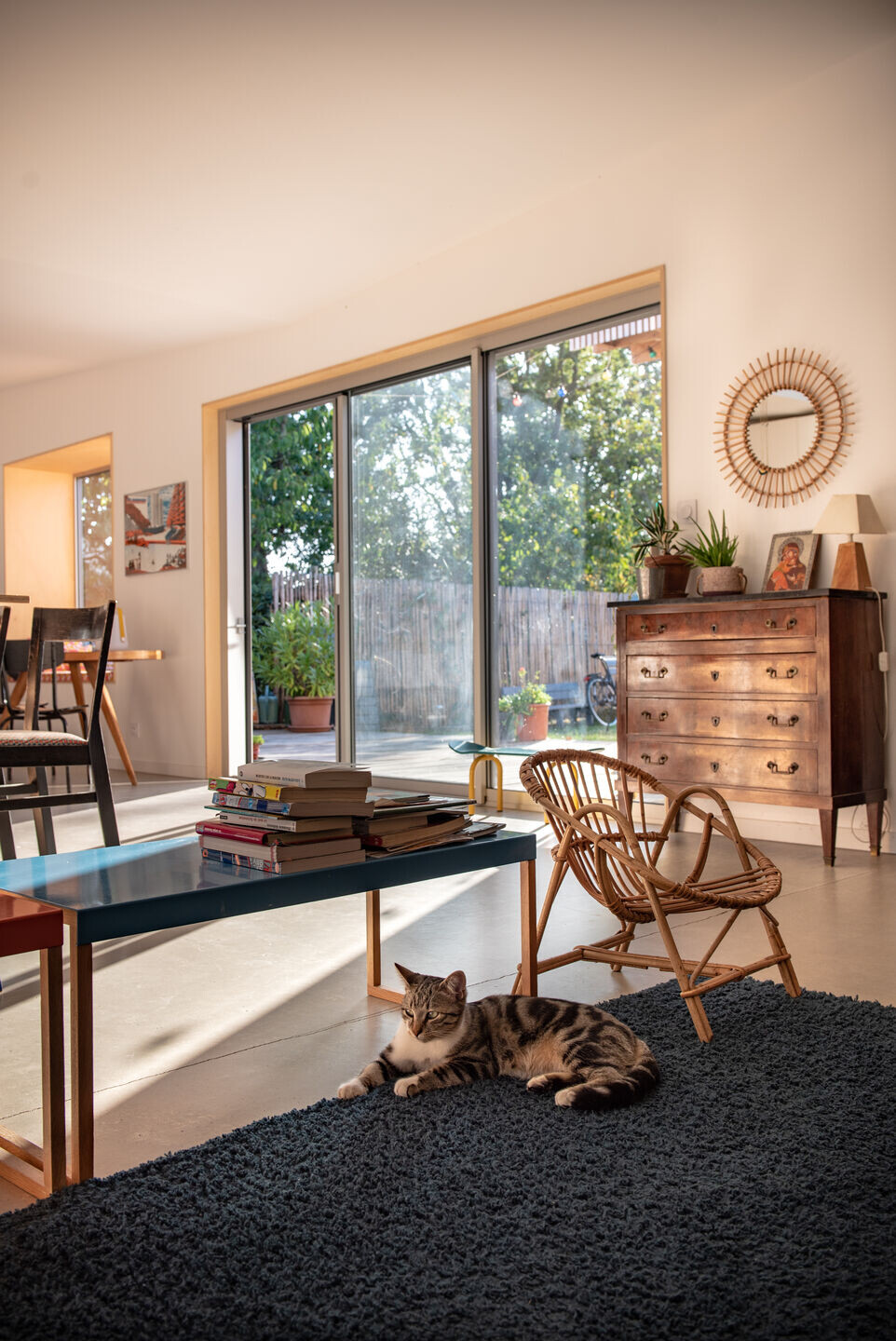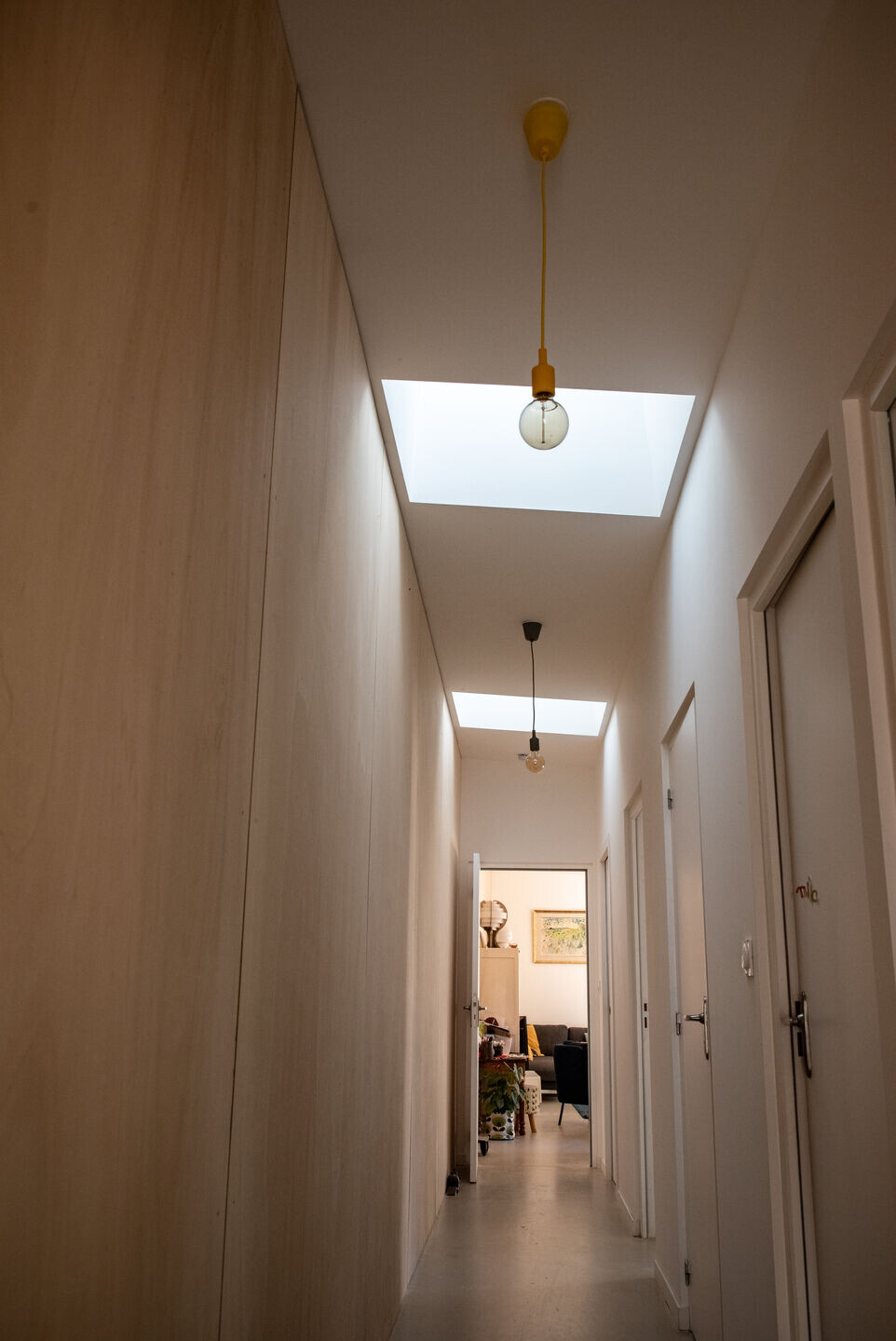 Material Used :
1. GRAPHISOFT: Archicad
2. SCHNEIDER: Odace, electrical equipment
3. POUJOULAT: Roof outlet, Therminox, black
4. TECHNAL: Luméal, double glazing windows
5. ATLANTIC: Water heat pump Altea Extensa Duo
6. BRINK: Double flow ventilation, Renovent Excell 300