The new glamourous coworking space has open doors in July 2021 in Sofia, Bulgaria with size of almost 2,200sq.m in the old office building of Slavyanska Beseda on G.S.Rakovski str. in the city center of Sofia. The offices are located on 6 floors in total.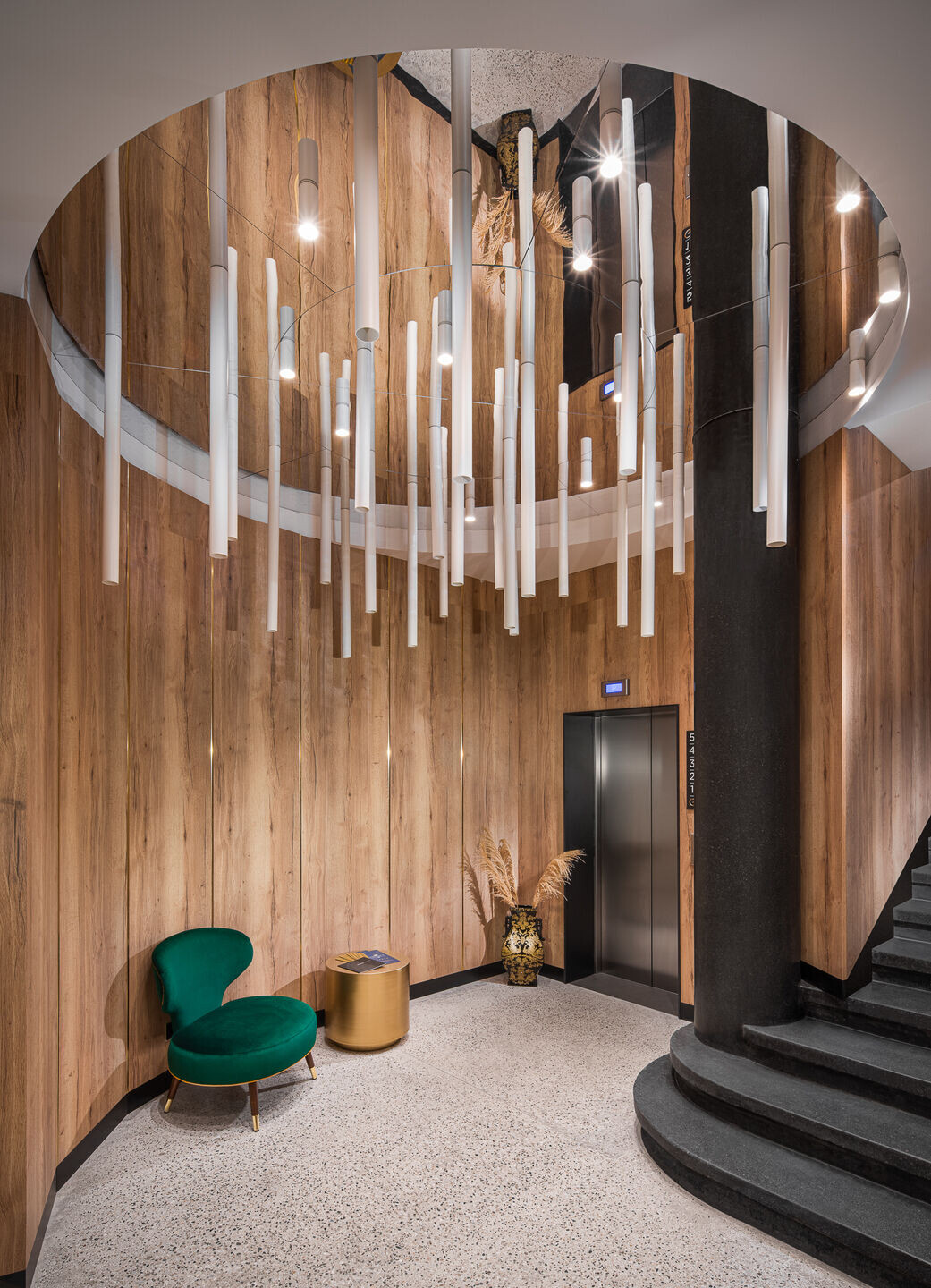 On the ground floor you will be welocomed by the office reception and media room. The first office floor is the co-working where you could share your ideas with other bright and young people. The next 3 floors are closed offices with different sizes and possibility to acomodate from 2 up to 8 people. Each floor has at least one meeting room and 2 phone booths together with print and relax areas. Together with this you will be able to find small kitchen with high seating where you could make your coffee.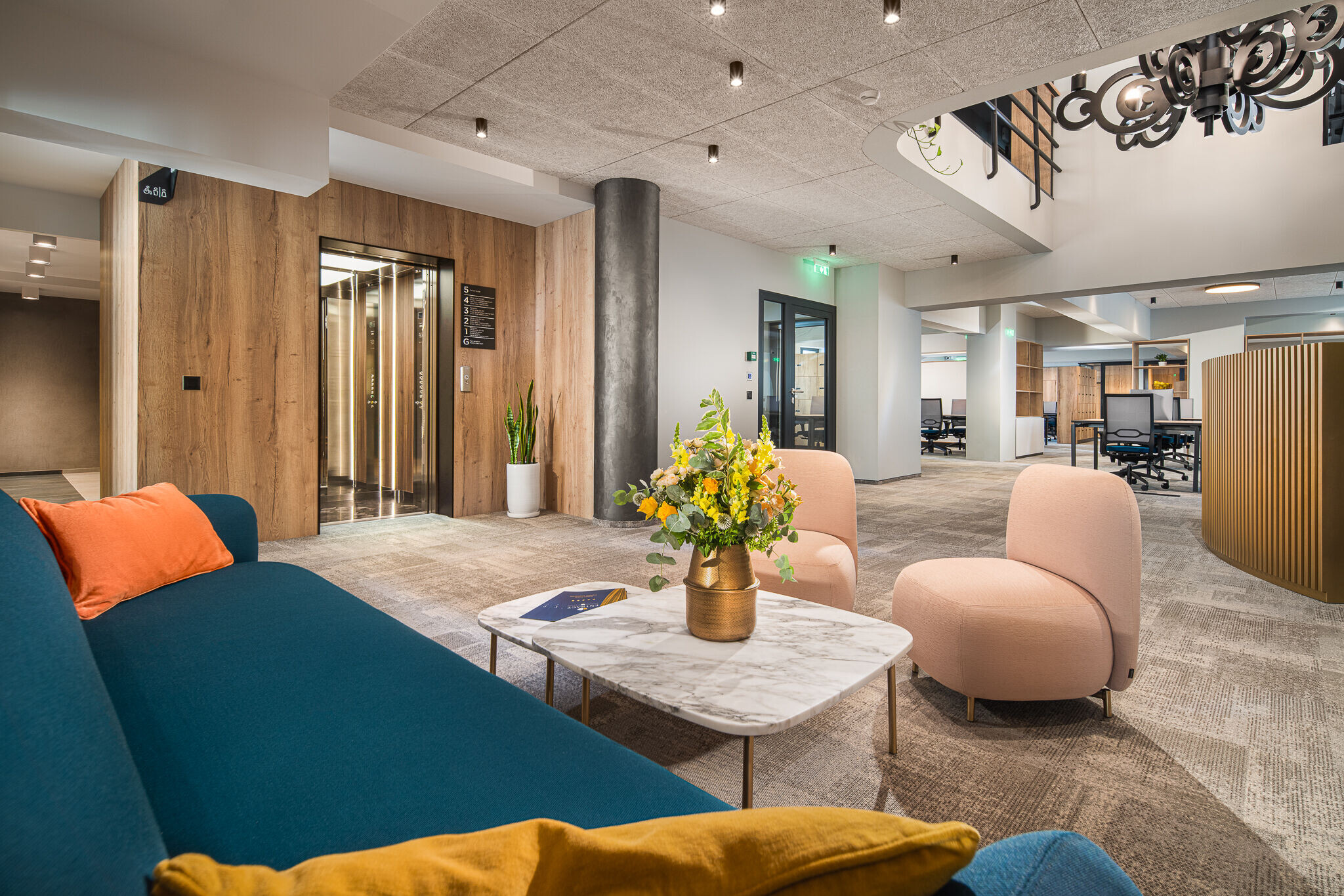 The last floor is prepared to be flexible as much as possible - it could be the traditional coffee point, relax area, presentation room or event center. It also has a great teracce with amazing view.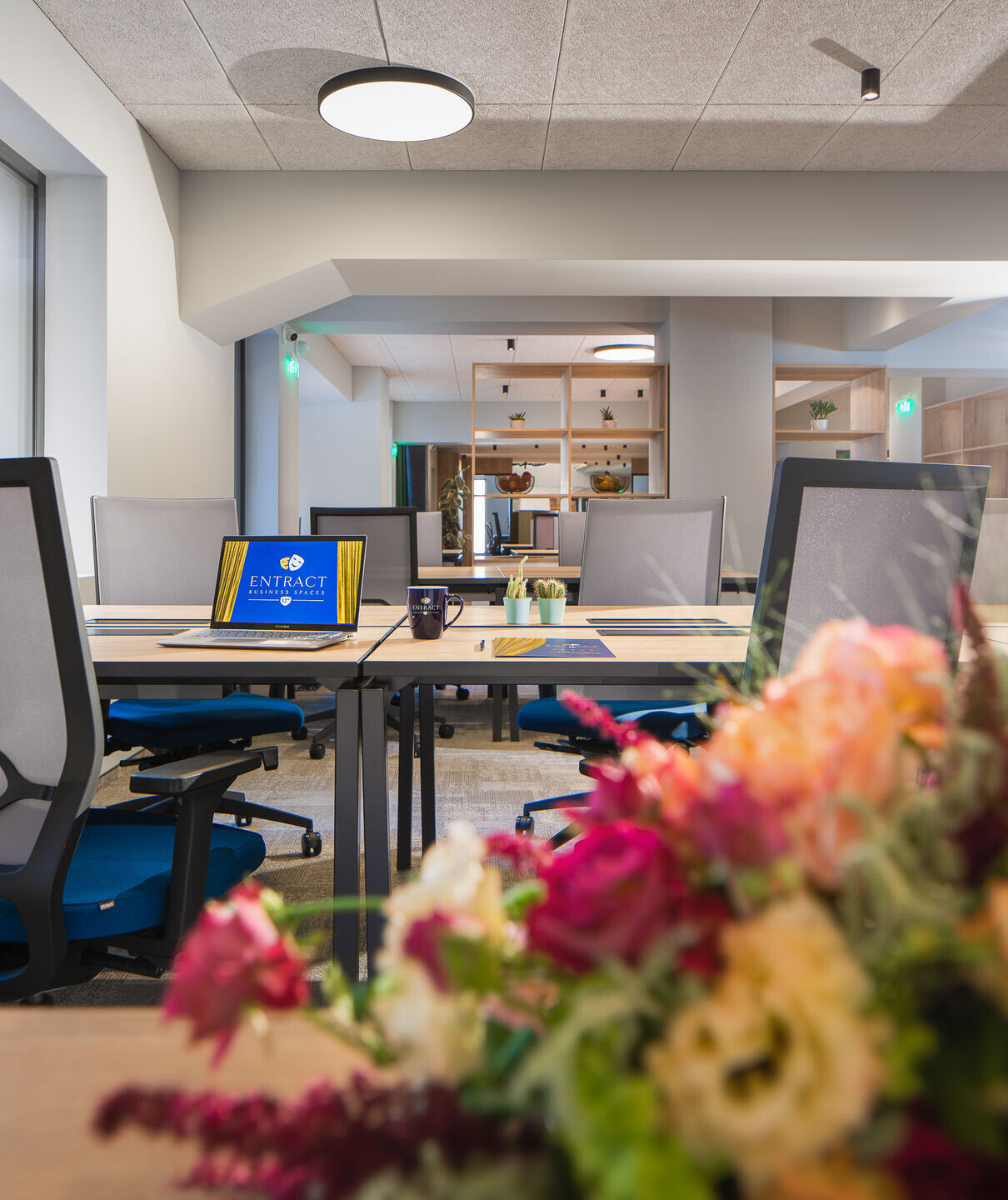 The whole design concept is to give you the feeling that you are part of the theater (the neighbor building is the famous theatre "Сълза и смях"/Tear and lough/. All of the selected materials and colours are selected with the idea to make the space as glamouros and stylish as possible. The flooring is neutral as possible, but in the same time it has its unique design, the wooden cladings are giving you the cozines and the goldish elements and bright furniture complete the whole package.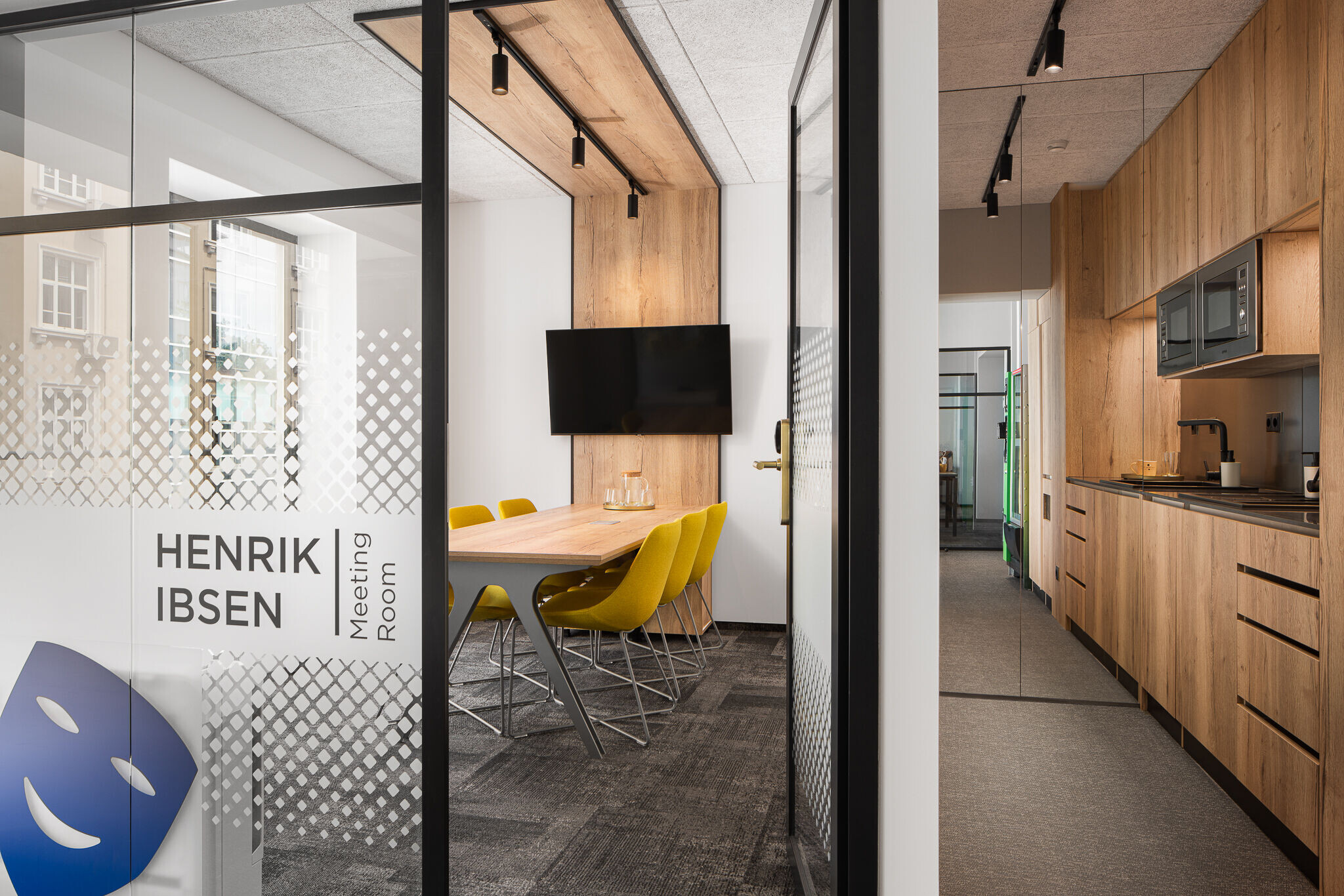 Material Used :
1. Pedrali Spa - Soft Seating
2. Sedus - Task Chairs
3. Tirolo - Soft Seating
4. Wendelbo - Soft Seating
5. Inclass - Bar Stools
6. Noti - Conf Chairs
7. House Doctor - Decoration
8. Flex Space - Glass Walls
9. Modulyss - Flooring