This apartment, an original construction from the beginning of the present century, is located in Expo, a noble Lisbon area, planned during the requalification of the city riverside area for the World Exposition 'Expo'98'.
About two decades after its construction, the 3 plus 1 bedroom apartment was already out of-date and requesting for a renovation, associating two important factors: housing and functionality. The reorganisation included changes in location, and elimination and expansion of rooms, which are now more flexible, functional and adjusted to daily needs.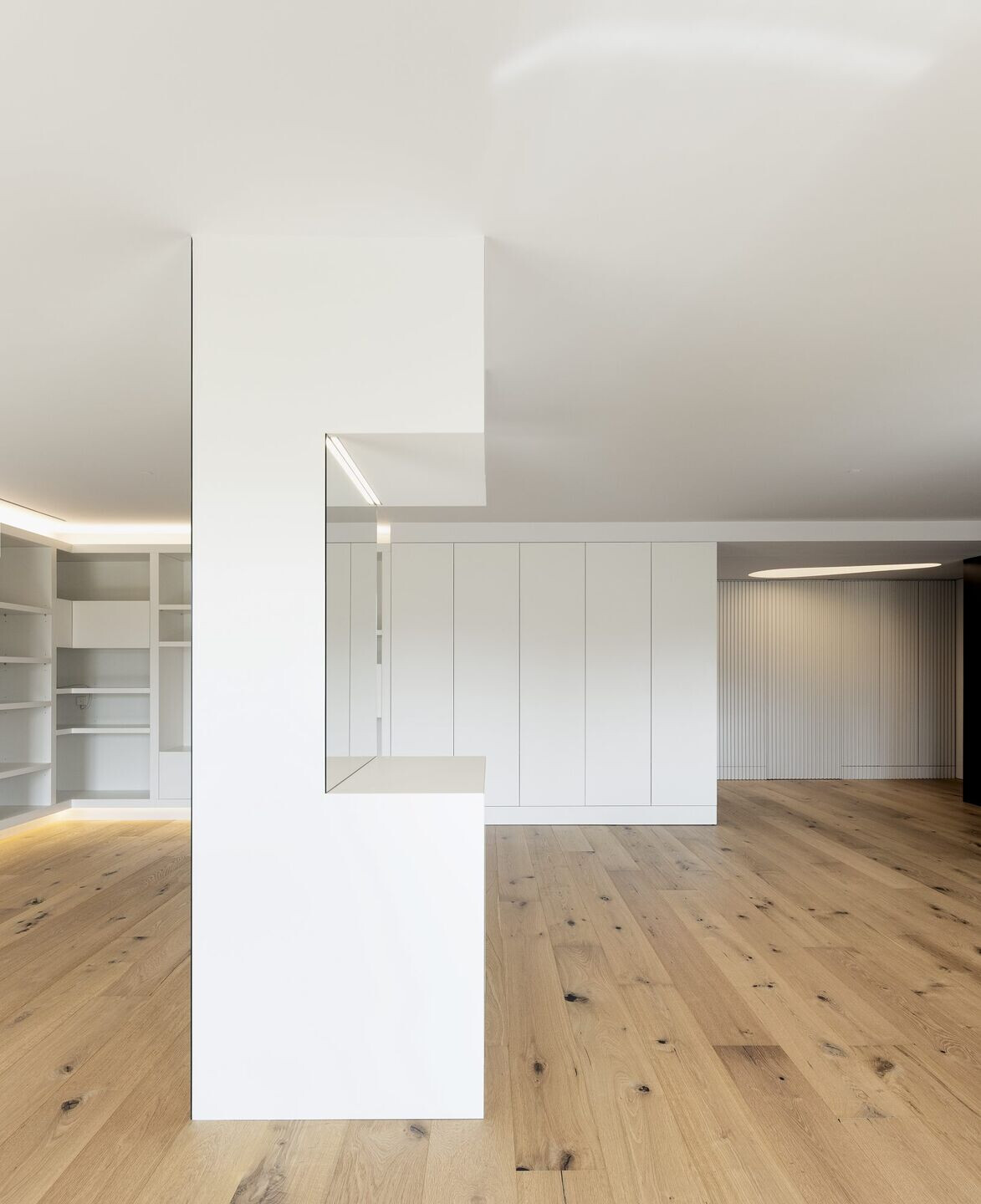 For the old living room, one kitchenette was designed while the contiguous ensuite bedroom was eliminated to have a large social area in a single space. The old kitchen can now be used as an office, a tv room or even a guest room, according to the client's preference.
A good part of the circulation areas has no walls, but wardrobes, which, besides separating the social and private areas, also allow very efficient storage. One large bookcase/cupboard was also designed, in the living room to lodge tv, sound system, books, photographs and other utilitarian and decorative objects, serving as a sideboard to support the dining room as well.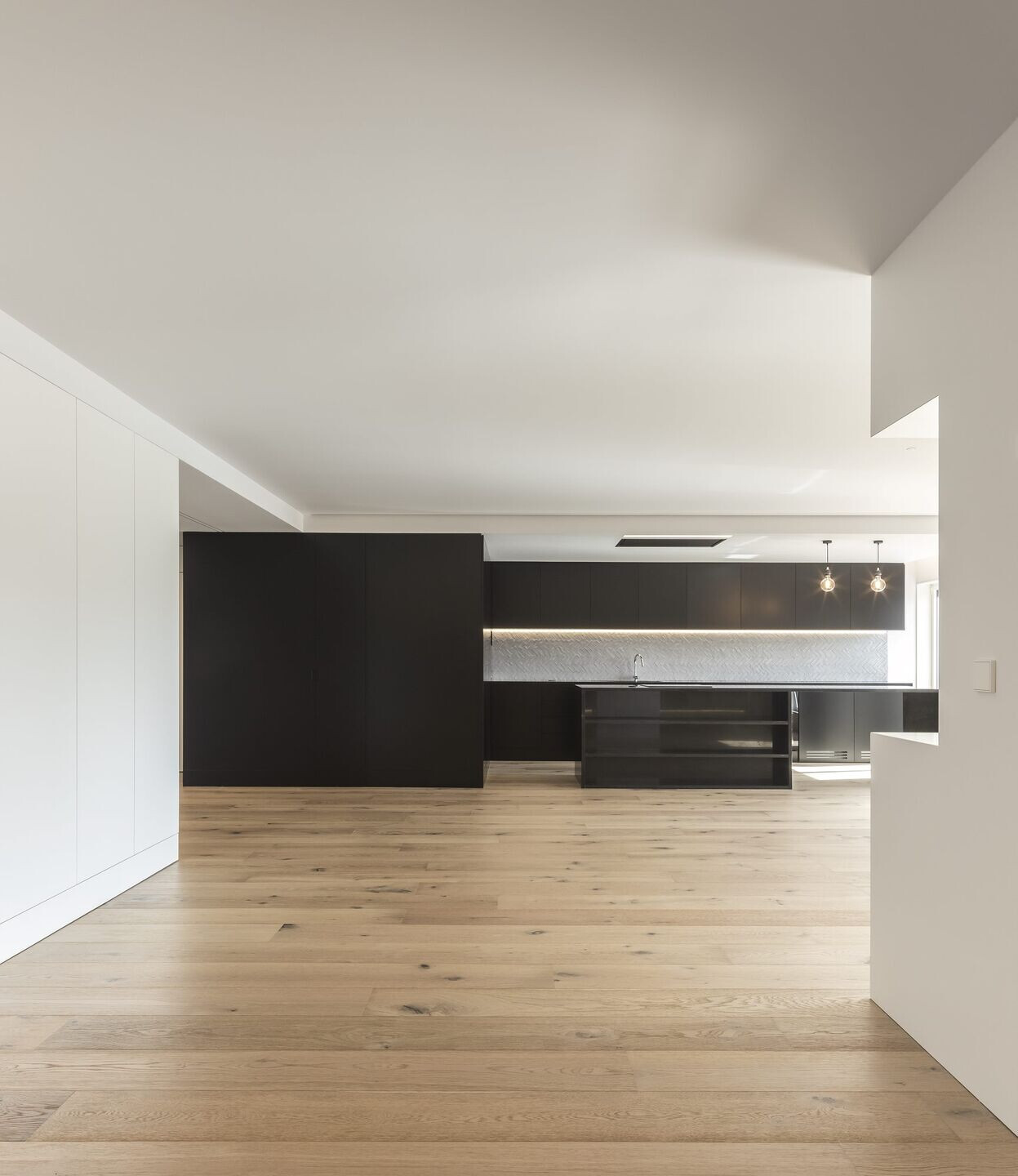 The white lacquered wood promotes the unification of all spaces. On the other hand, the black kitchenette with its backsplash in light grey handmade tiles, achieves equally a contrasting and aggregating effect. The same handmade tiles, but in square format, covers the walls of the bathroom showers that support the bedrooms, except for the ensuite bathroom covered in tiger skin marble.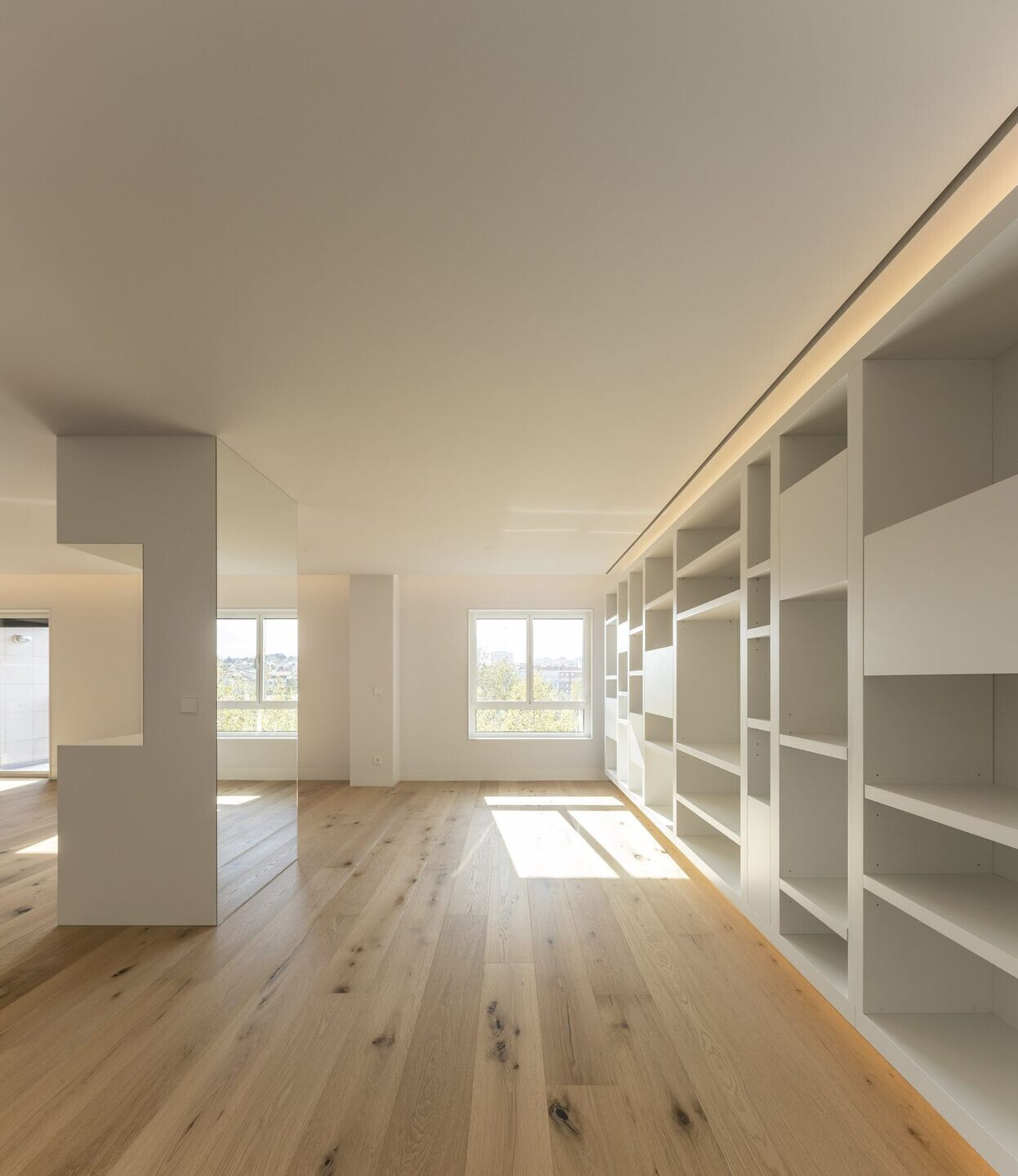 As for the lighting, several lightboxes were designed on the ceilings, in different formats, to break the monotony and highlight different moments.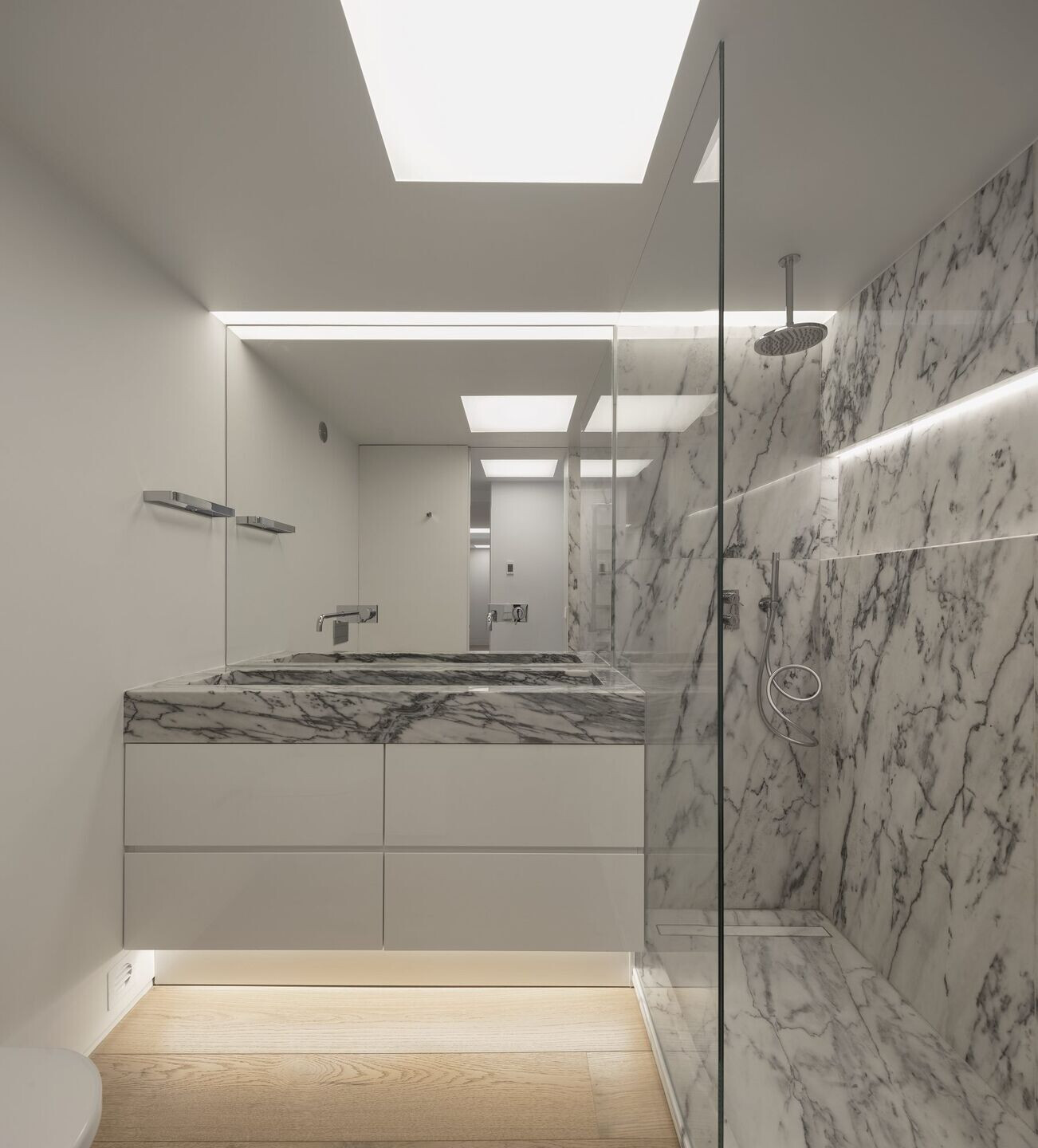 A large sliding door, hidden behind the living room bookcase, when fully open divides the hall from the living room.