This is a replacement of a house from the '60s of the 1900 with an expansion of 30% compared to the existing volume, with a new area of about 450 square meters.
The house will be used as a holiday and weekend home by the families of two siblings and their mother who live in Florence.
The choice of the courtyard house reflects the distribution among the members of the family.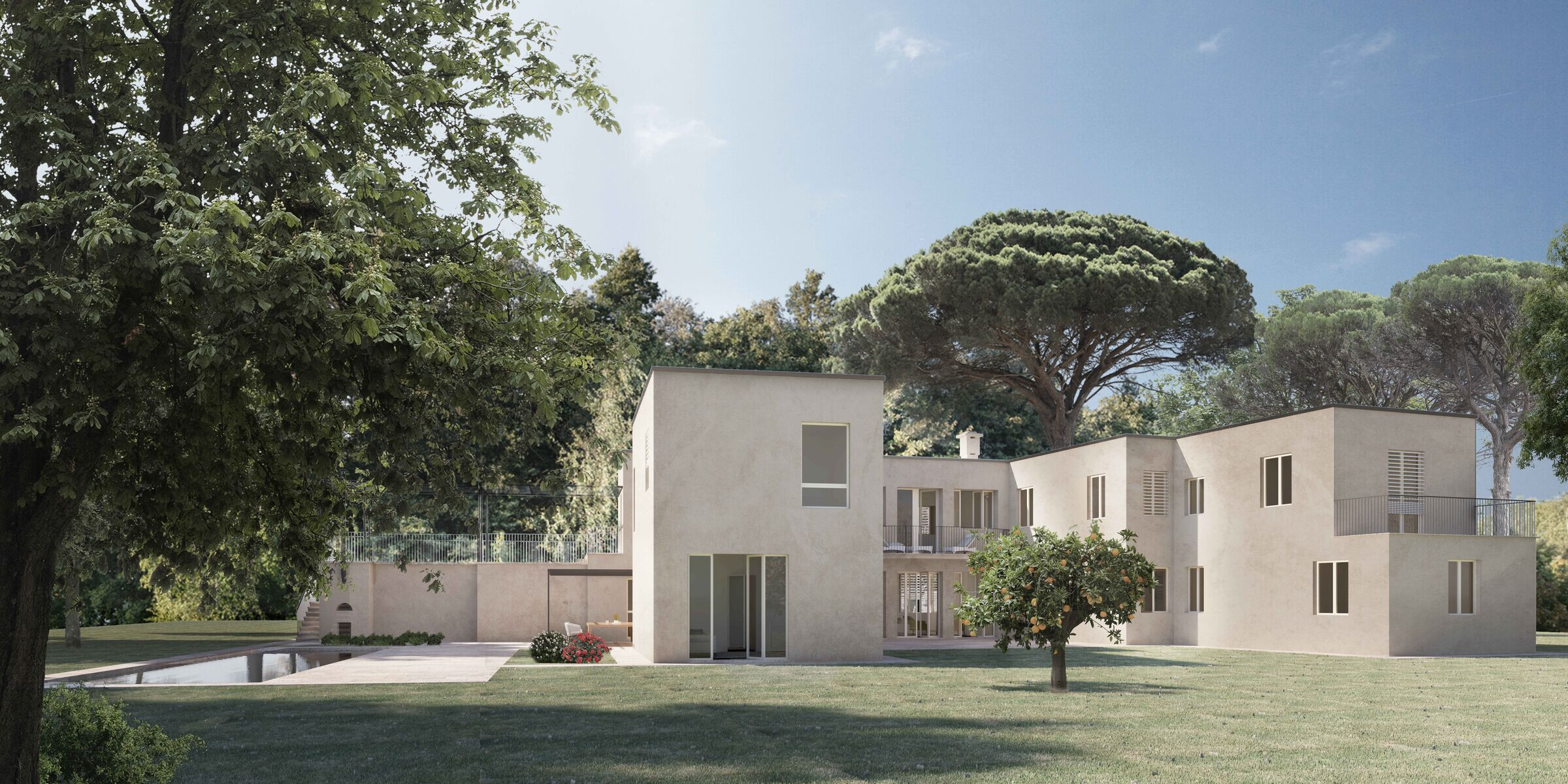 On the ground floor the living areas of the two siblings and the mother's apartment and a common area between all in the center of the courtyard. Upstair the sleeping areas of the two siblings and in the center, in the small side, two passing studies.
The theme of architecture looks from one side to the pavilions in the parks from another to the open courtyard villas. The central courtyard is slightly open and staggered towards the park so as to have an open-air scene.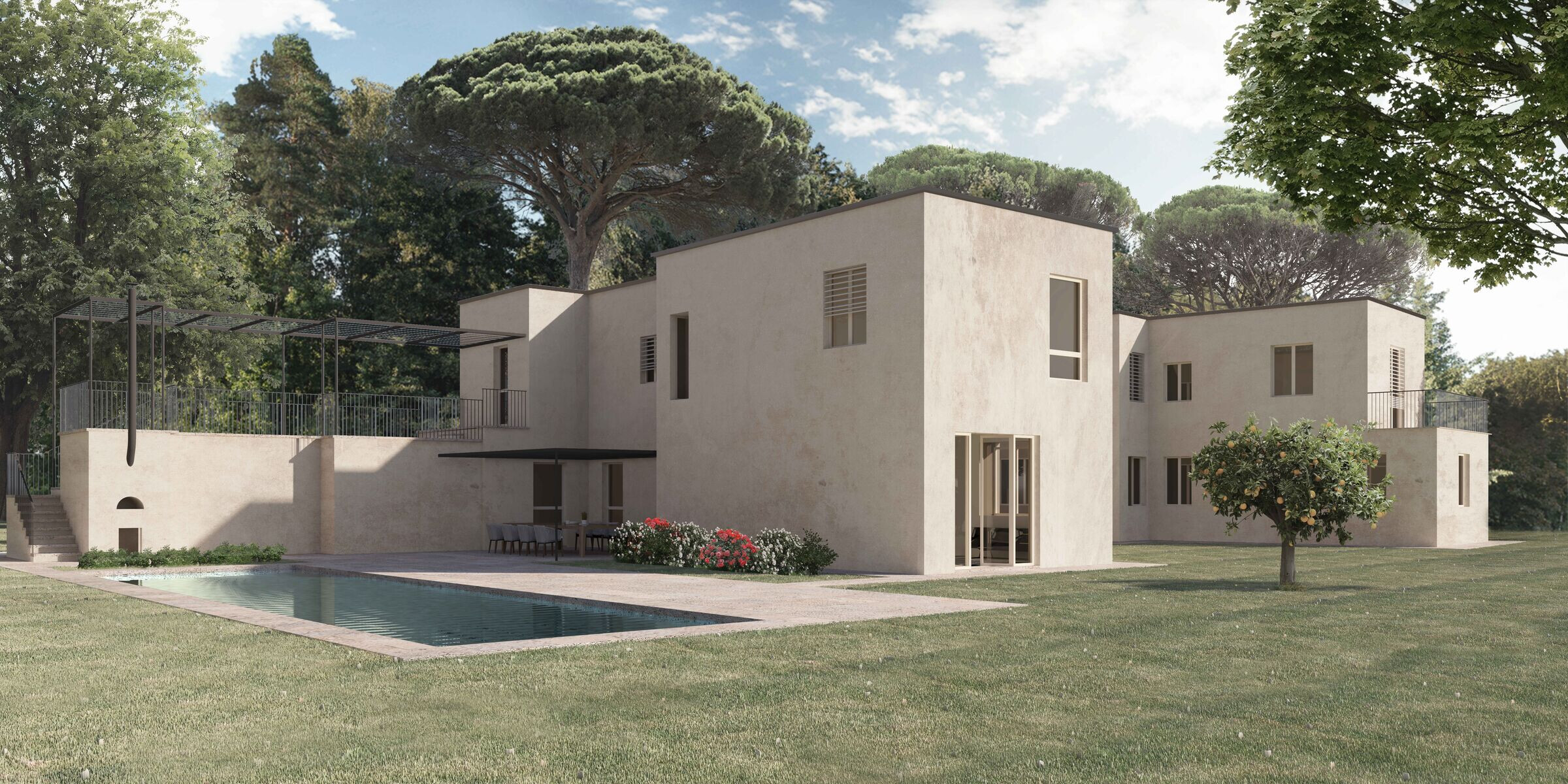 The northern fronts have more open windows and doors than to the south to balance light and shelter from the sun.
The doors and windows will be in painted iron and the blinds with controlled Griesser shutters adjustable slats.
On the roof will be placed photovoltaic panels for the best energy efficiency of heating and cooling floor.