SYSTEM Arquitectos have refurbished the 1963 Intelhorce industrial textile warehouse. The intervention focuses on the structural rehabilitation and the restitution of the envelope, especially highlighting its zinc roof that restores the identity of the building as well as providing significant energy savings.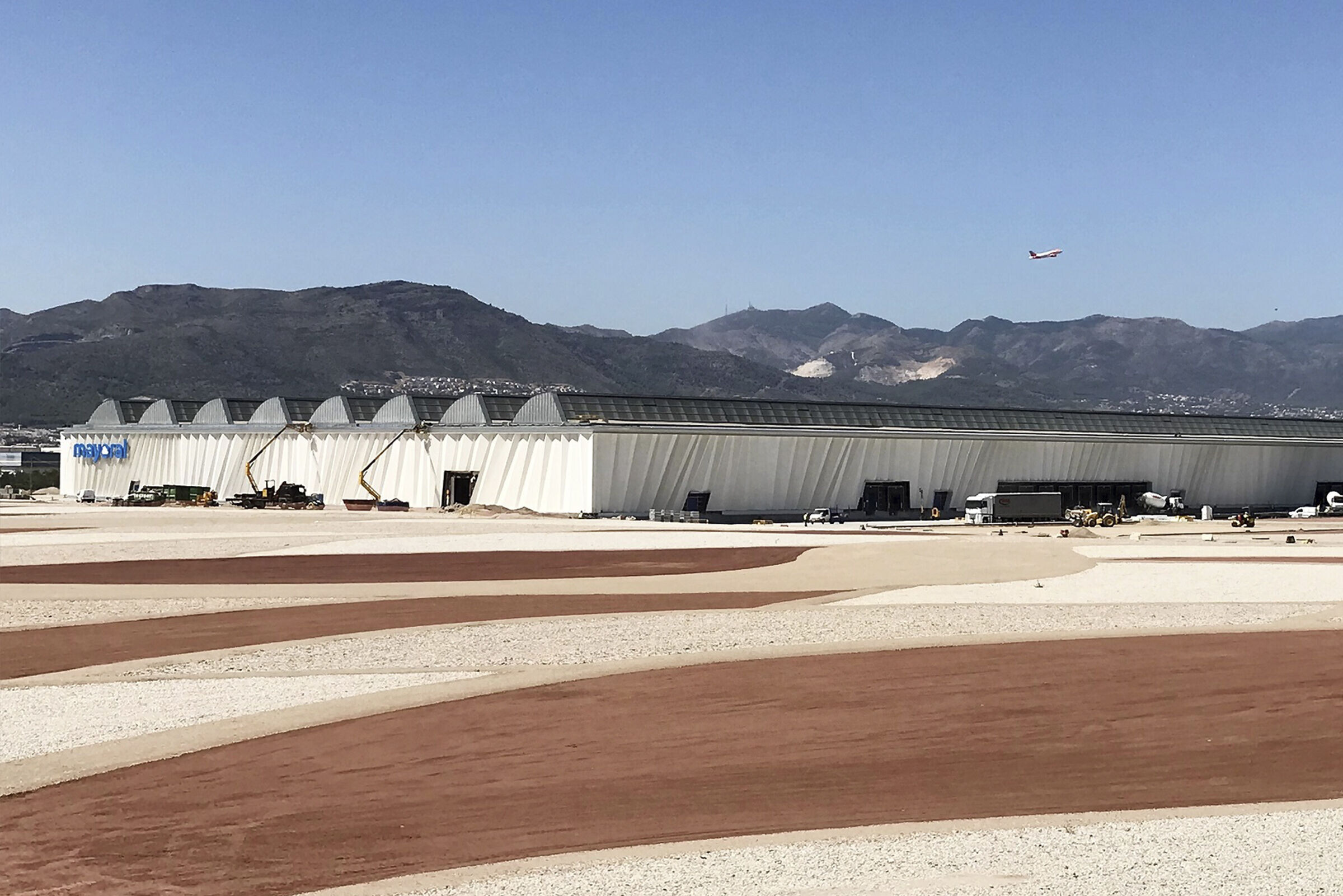 The roofing and envelope restoration
The project consists of the refurbishment of the Intelhorce textile industrial complex (1957-2004) to transform it into the new logistics centre of the company Mayoral Children's Fashion in Malaga.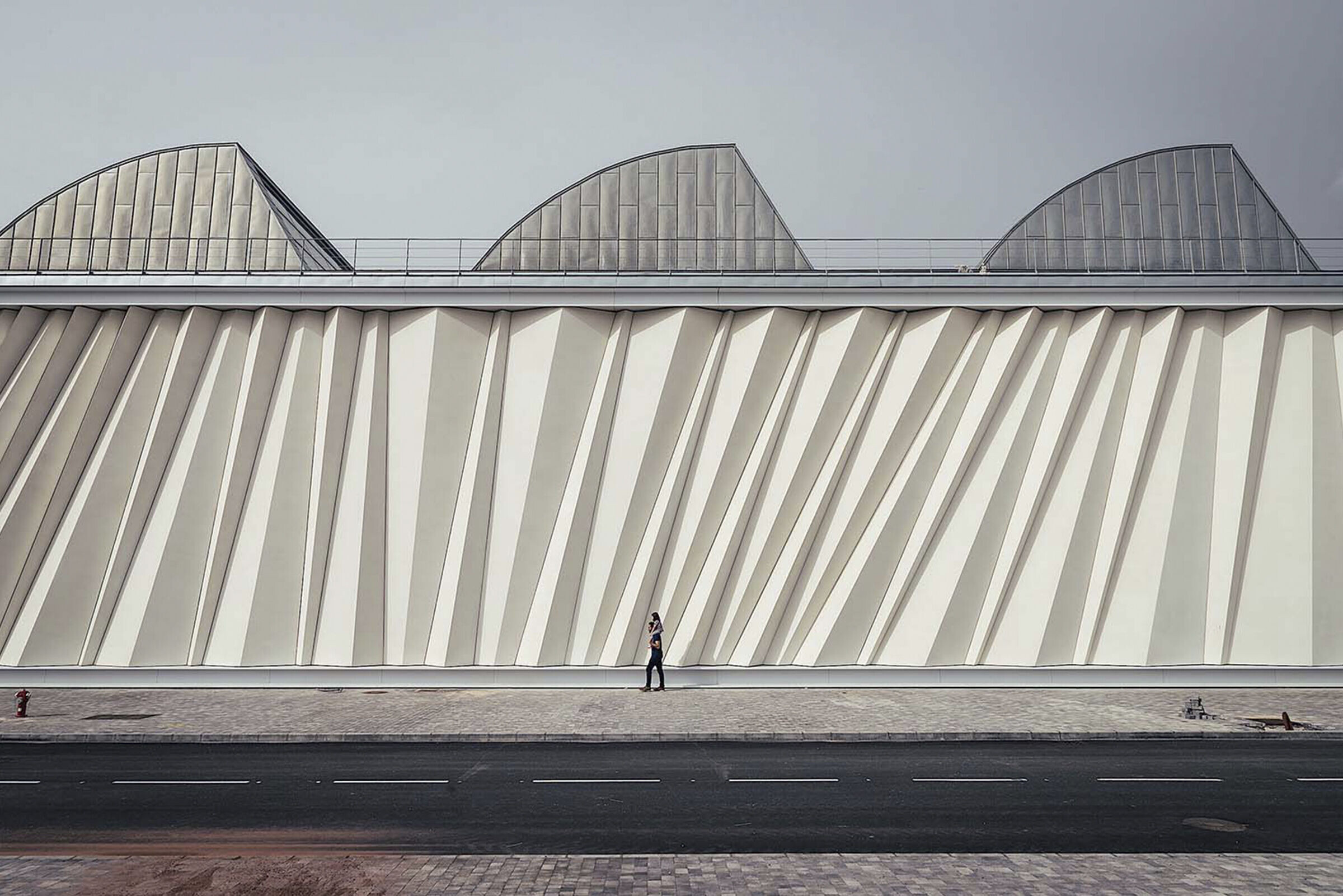 In this intervention, the old finishing warehouse has been recovered, preserving its spectacular interior space and its concrete structure, while adding a new envelope that defines and gives character to the building and at the same time improves its energy consumption. In parrallel, the rest of the plot is being prepared for the future extension of the company with a sustainable landscaping project.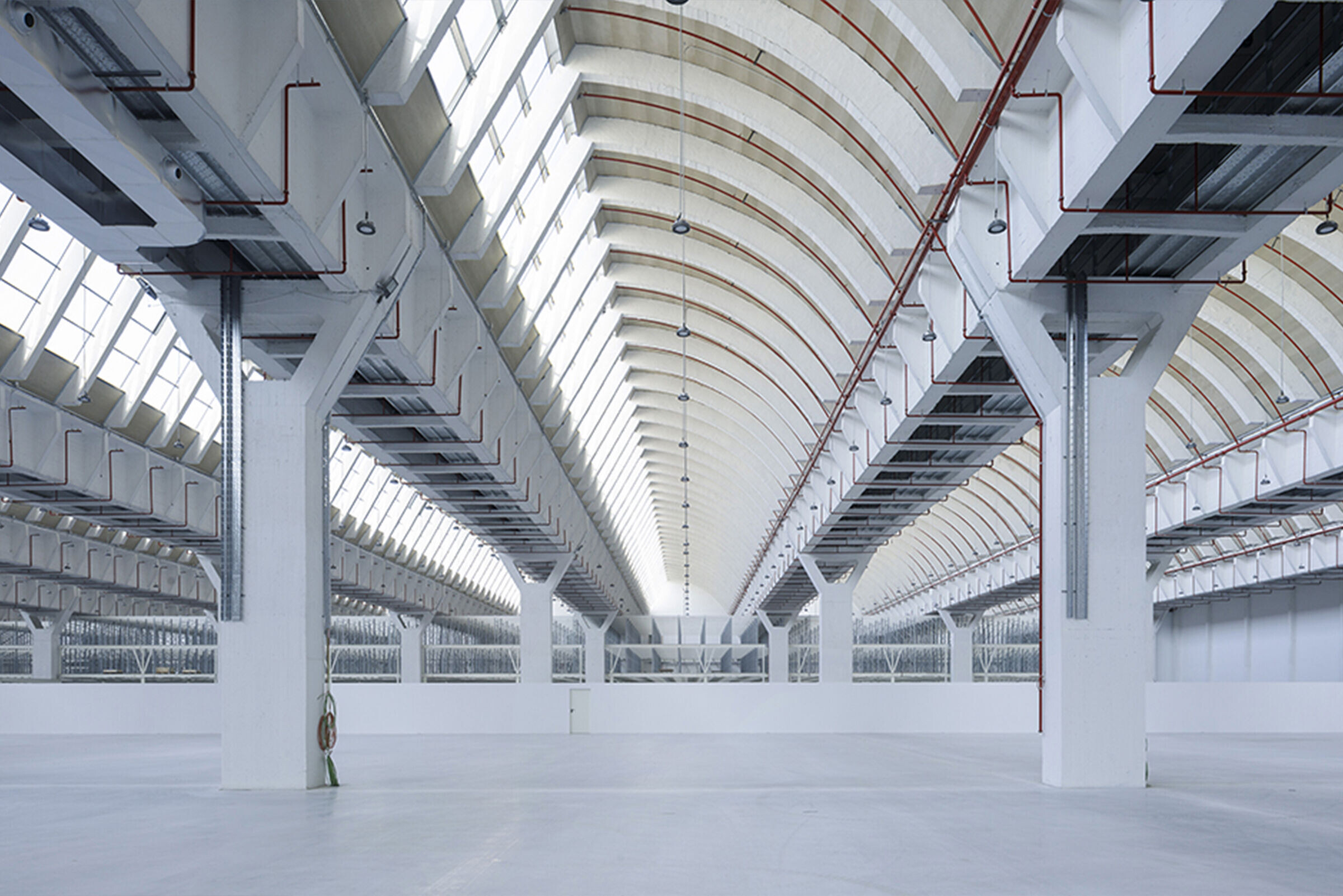 The refurbishment has three fundamental objectives:
• The recovery of the existing structure as the main element of the project.
• The improvement of the building's energy efficiency and its adaptation to the new use.
• The design of a new skin that represents the company's philosophy
The zinc roof as an identifying element
The roof is an identifying element of this industrial building. Designed with a saw-tooth profile, its preservation is essential to restore the morphology and aesthetics of the building. To this end, a double strategy has been chosen in which the geometry of the pre-existing structure, whose presence is the protagonist of the project, is maintained, offering the possibility of choosing the ideal colour tone.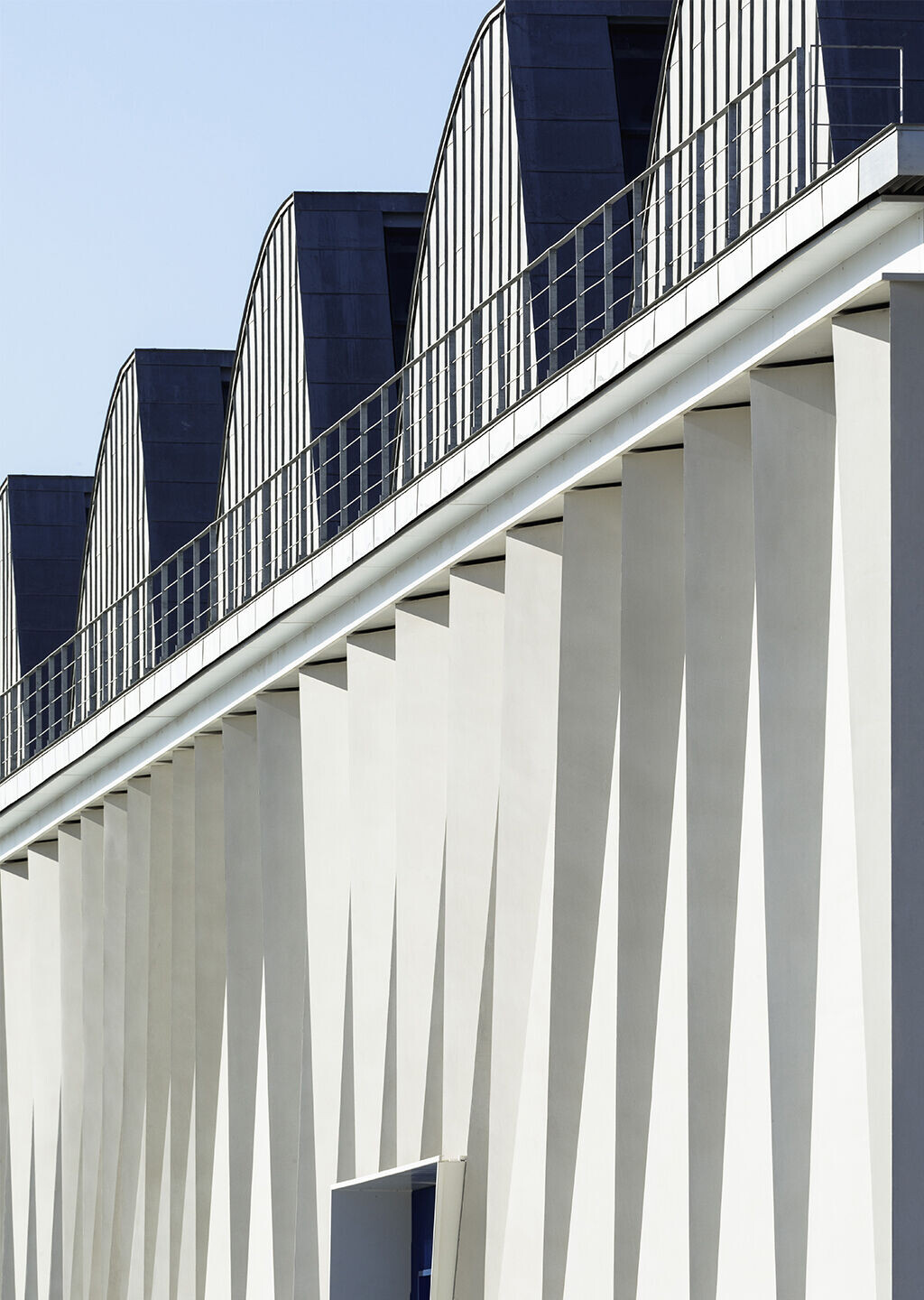 The zinc-tianium elZinc resolves both issues. On the one hand, its high malleability allows it to adapt perfectly to the curved geometry of the supporting structure, and on the other, its colour tone is suitable for harmonising with the surroundings.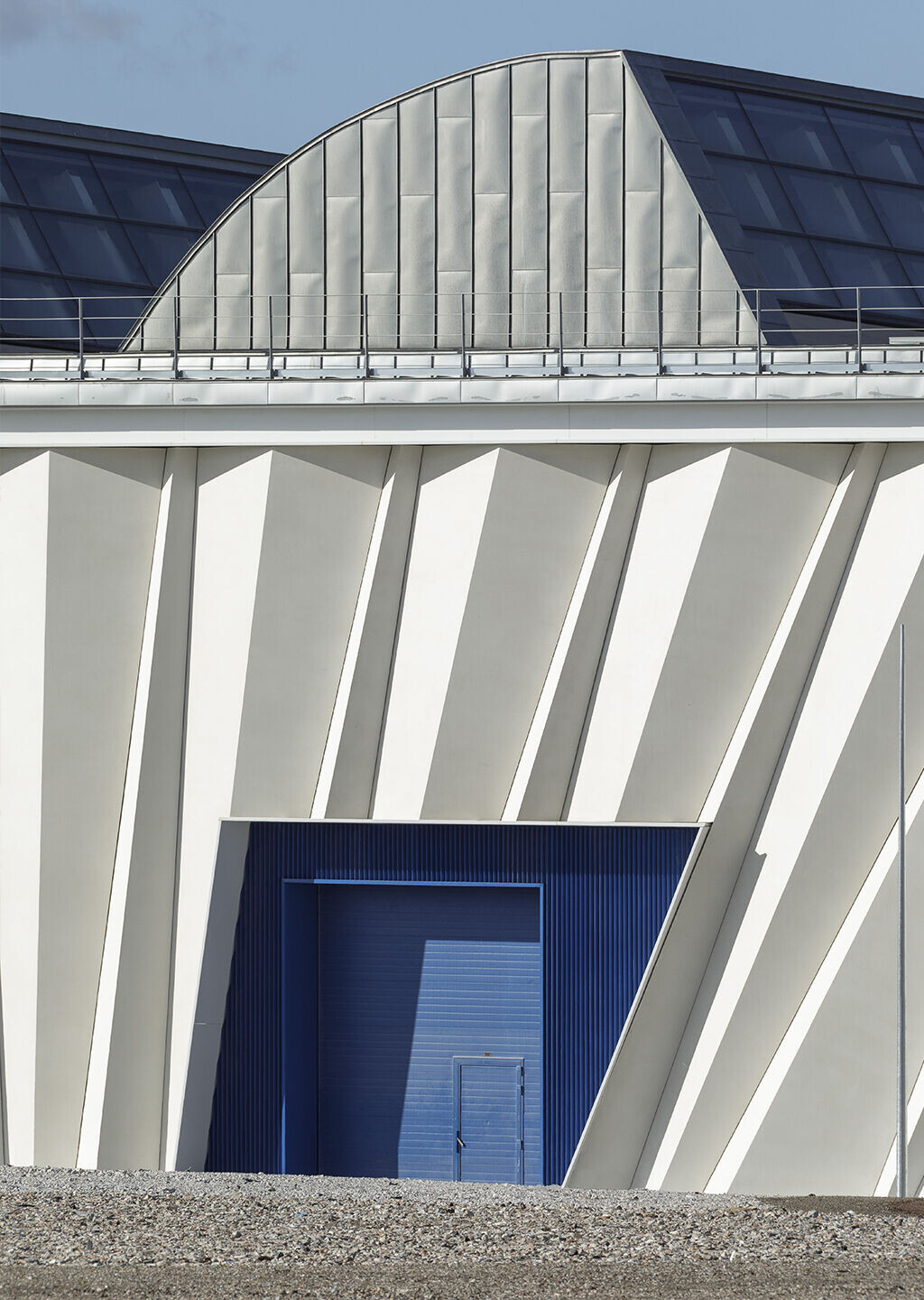 The building also seeks energy optimisation through refurbishment. Its location, in Malaga, is a challenge due to the high solar incidence and the roof, must dissipate these heat gains and provide adequate insulation to prevent heat loss from HVAC systems. elZinc's natural zinc offers good reflectance which prevents heat build-up within the roof; the zinc sheet, installed with a standing seam, is laid over a waterproofing membrane and sits on top of panels which provide the required amount of thermal insulation.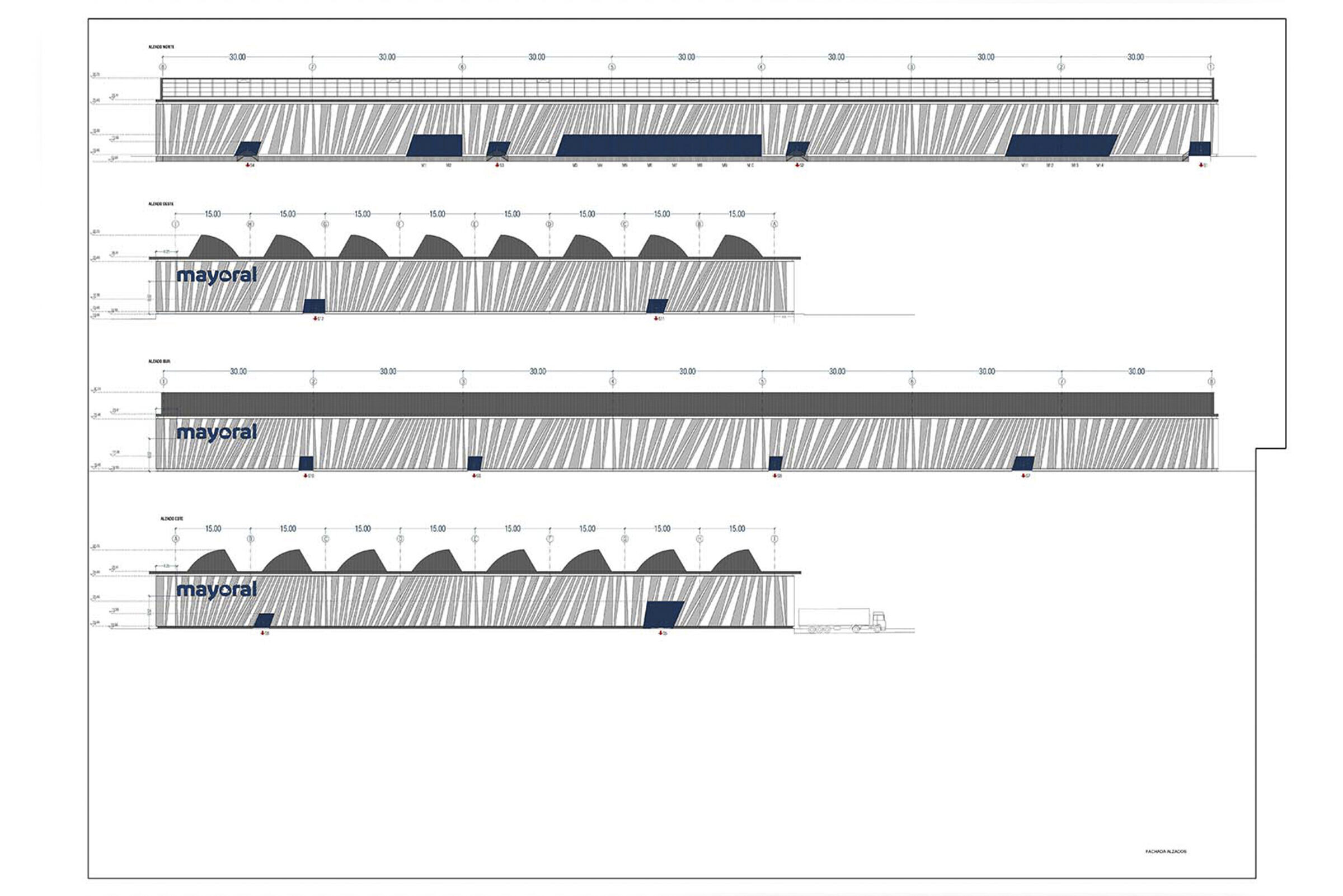 Façade cladding
The main challenge was to integrate the three objectives and thus the design strategy emerged: to create a solar protection system using the concept of "the fabric" as the driving idea of the final form; "a dress that protects the building from the sun". Using the largest GRC panels manufactured in Spain, a new façade is created in the form of a "pleated skirt" that reduces solar radiation by 39%.