Located in a residential area on the suburb of Sátão in Viseu. the house rises from a cluster of trees. The topography of the site allows the building to emerge from the ground through two volumes of concrete in the same direction as the slope.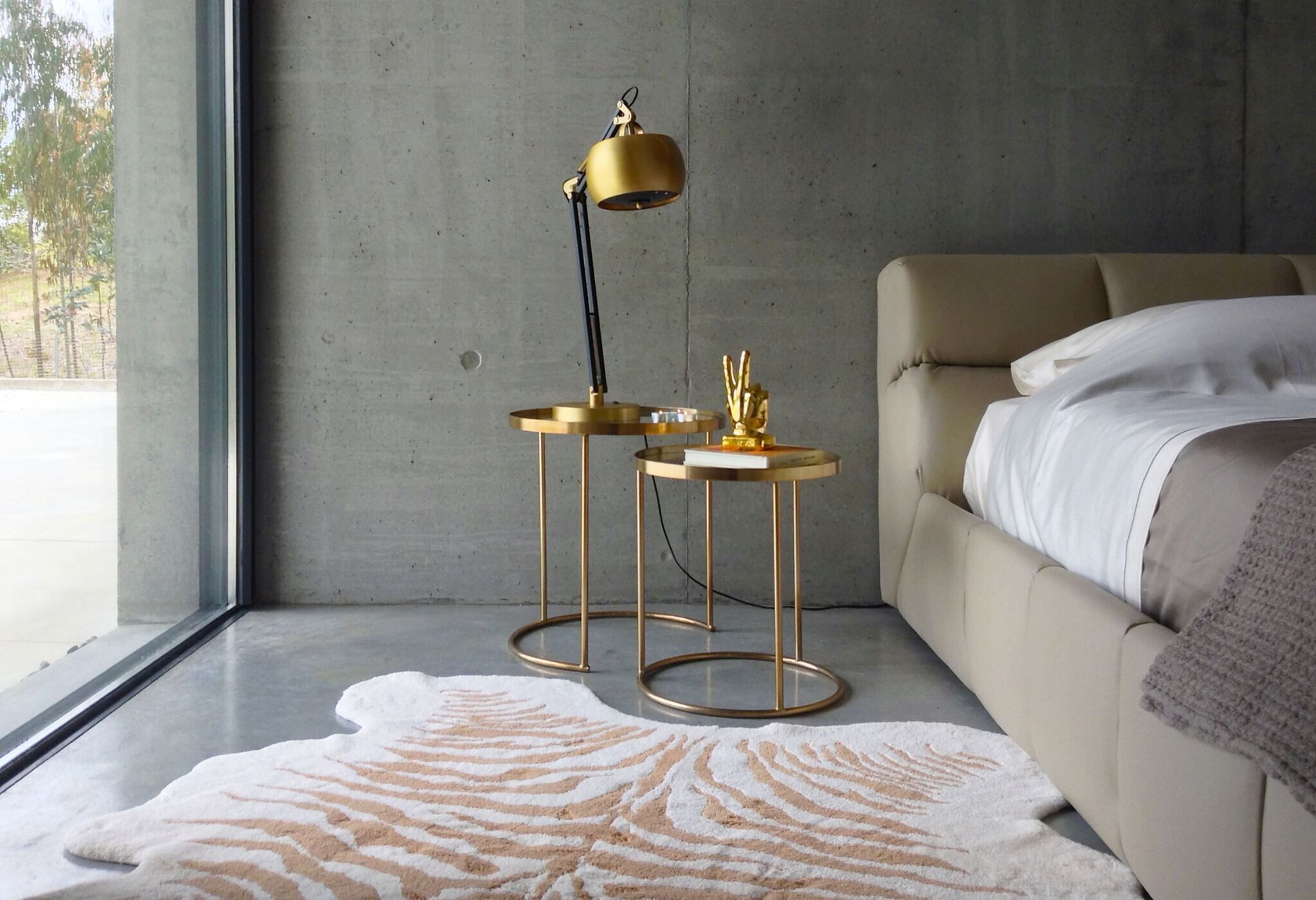 In these volumes the social area is developed, equipped with the necessary amenities, as well as a guest bedroom. A third volume, made of wood and concrete, appears at the top of the composition, whose elevation allows for greater scenic amplitude over the surrounding passage.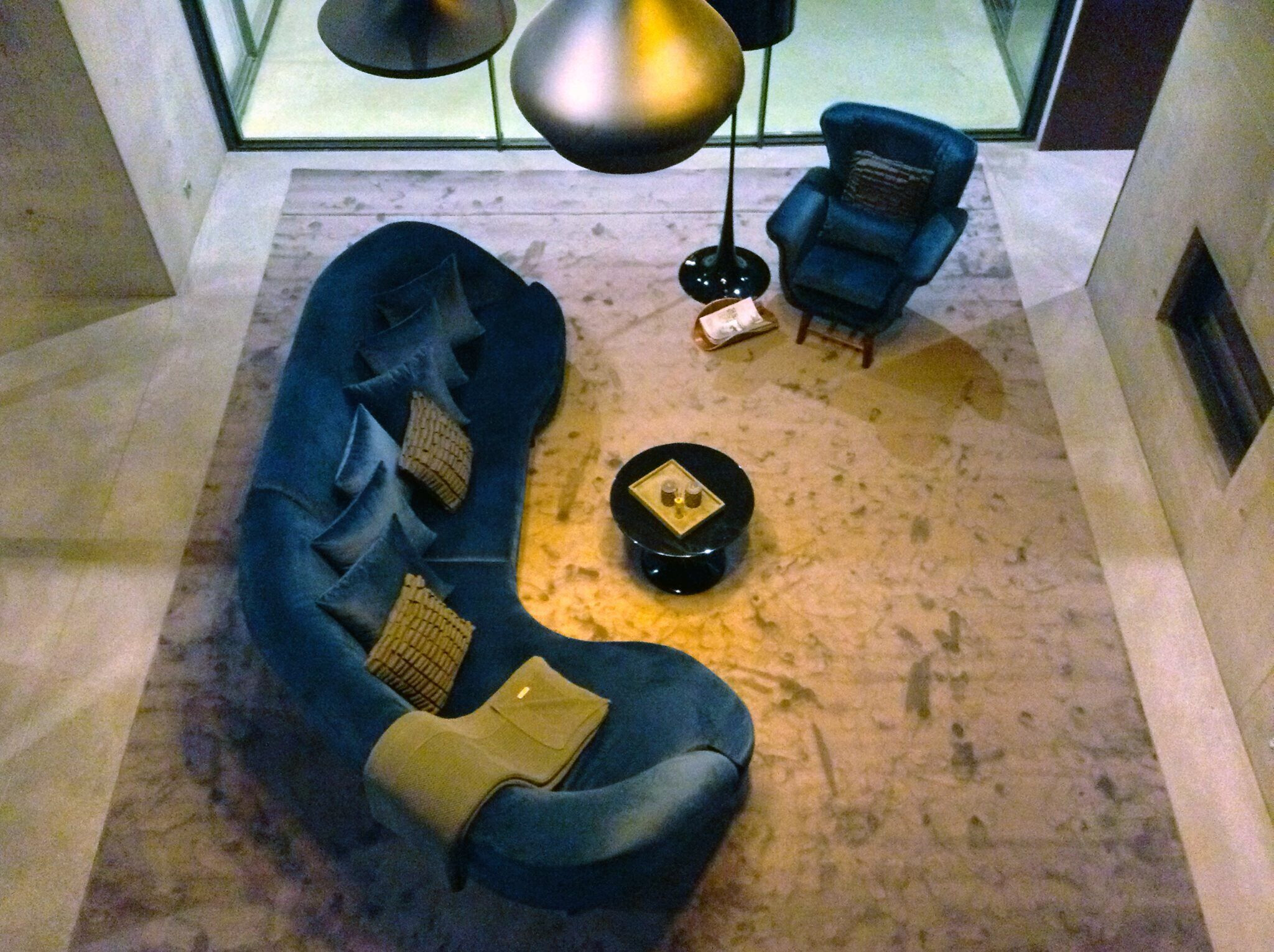 The living room takes advantage of the overlapping volumes by defining a double ceiling height shared with the stairs that provide access to the upper floor. There you will find a shared bathroom, two bedrooms, one suite, an open concept office in the double height ceilings and a space dedicated to physical activities.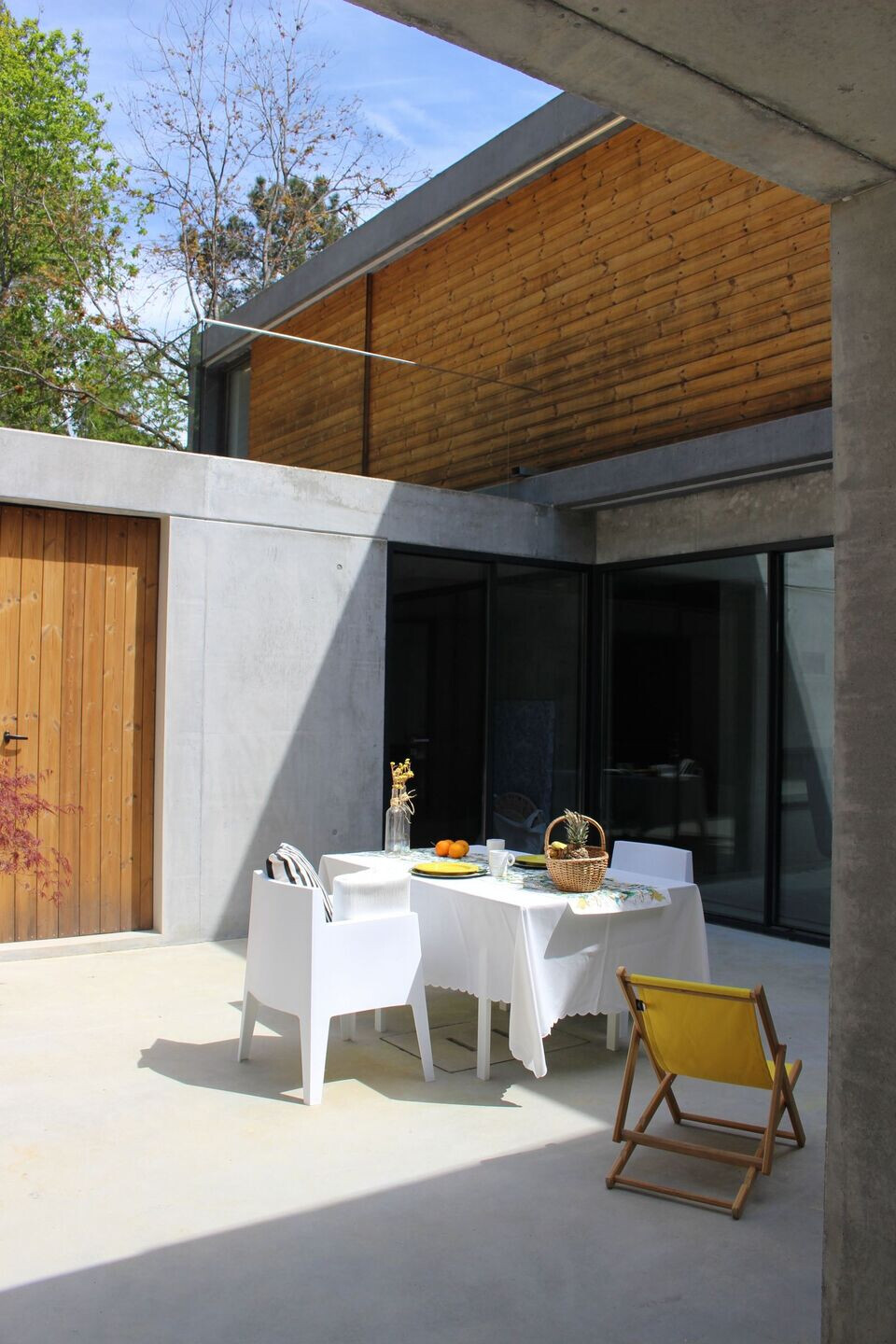 The entire volume is based on a concrete platform at the threshold level whose limit is blurred by the water mirror.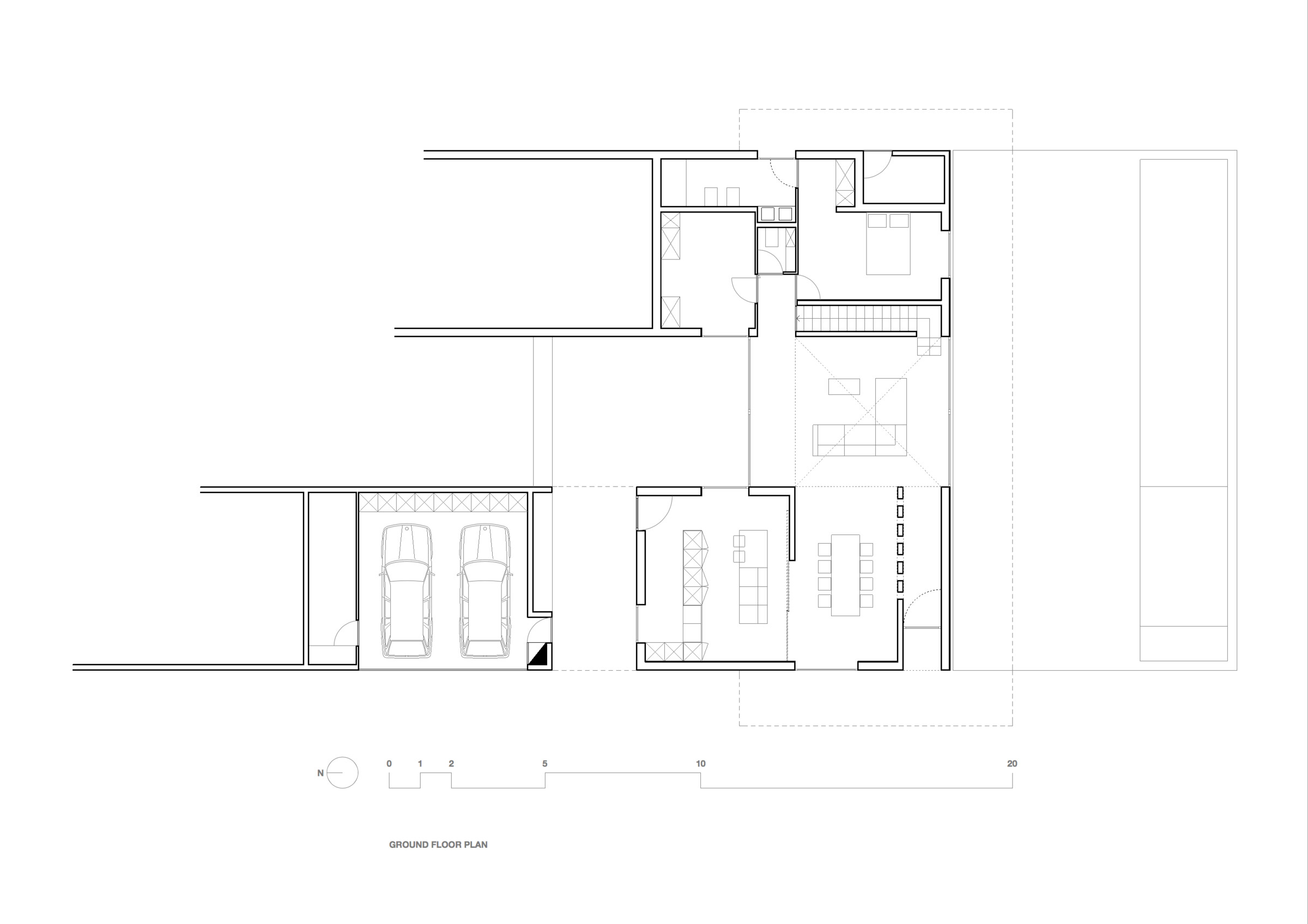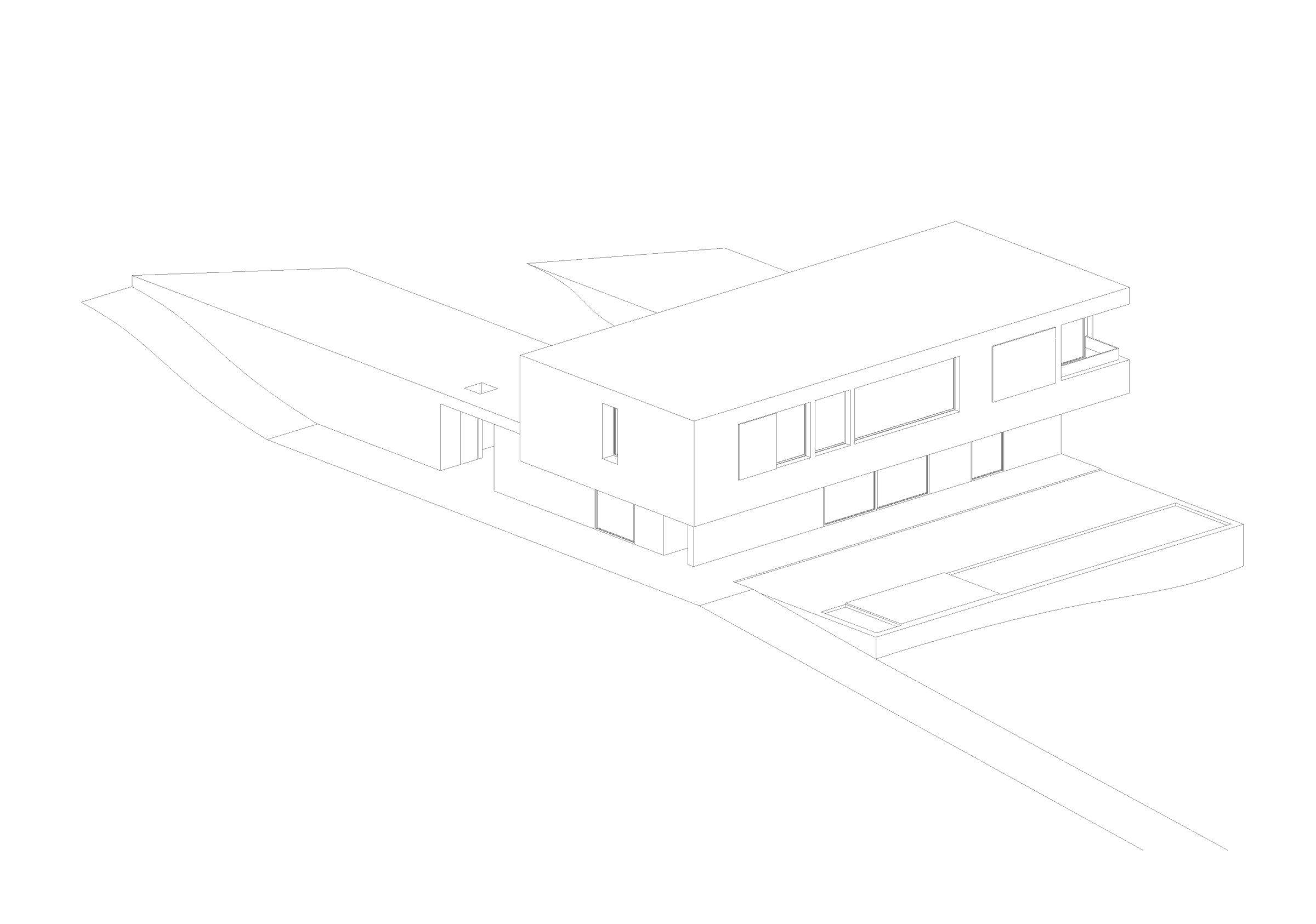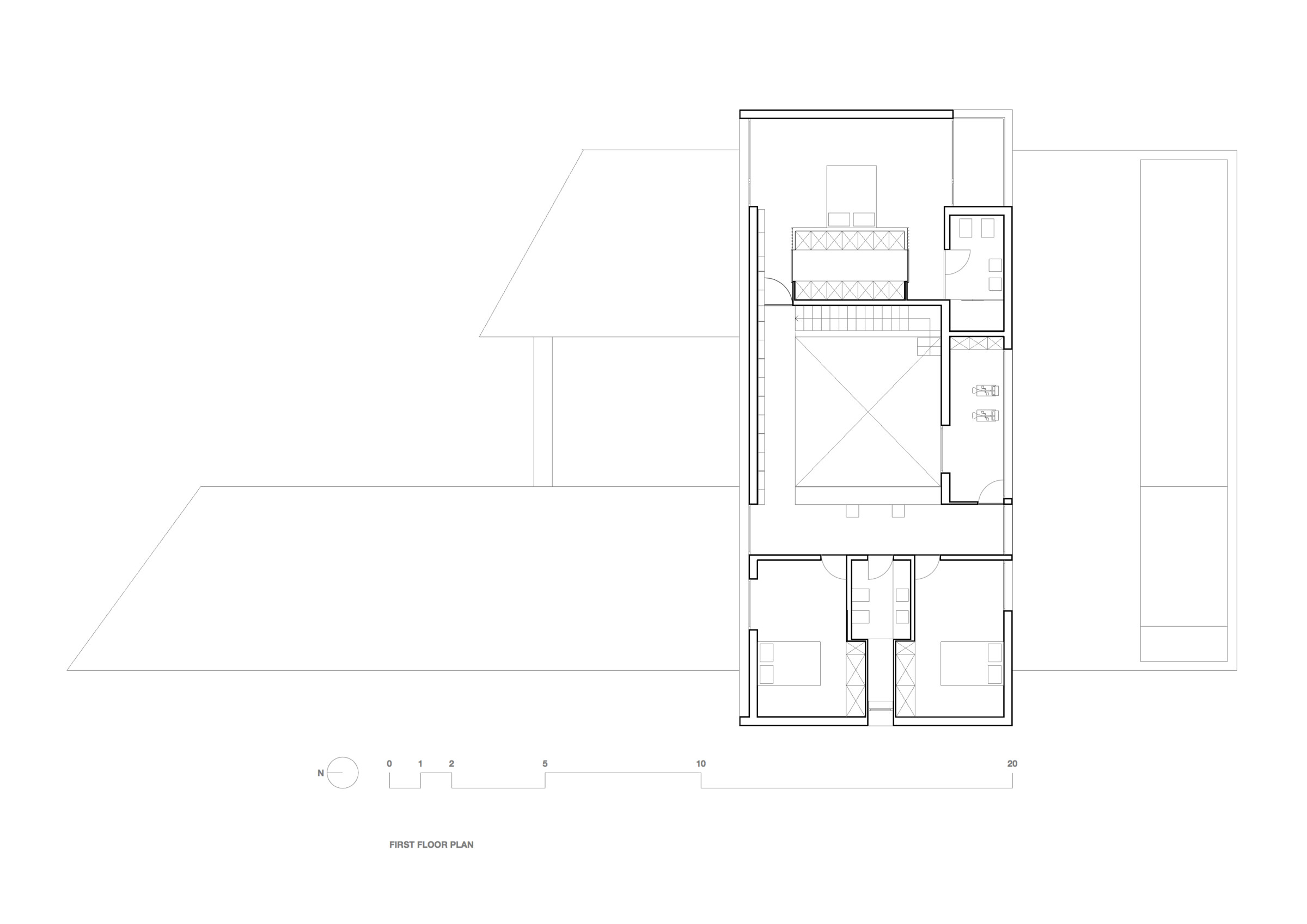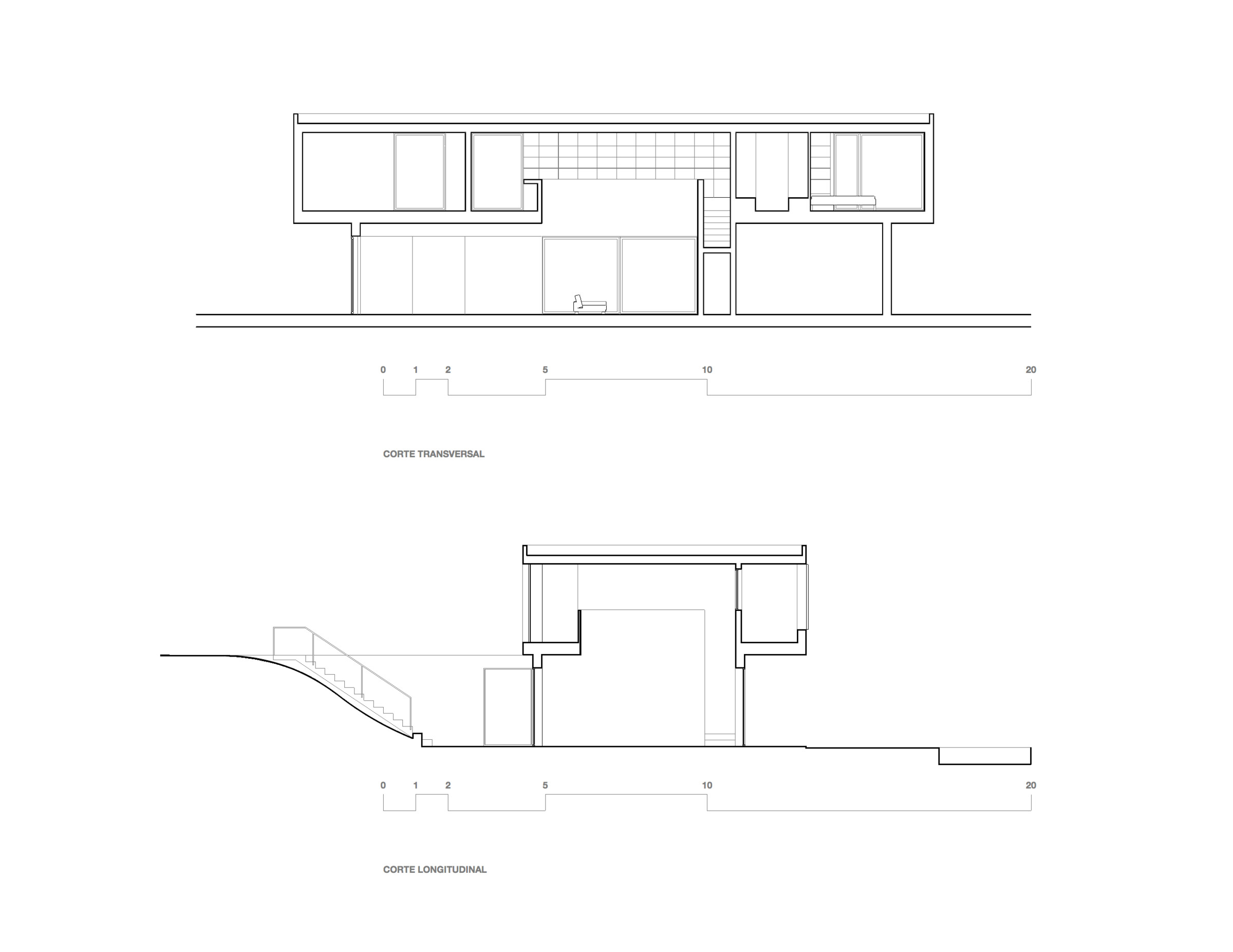 Material Used:
1. Facade cladding: Concrete + Deck, Ripado Lunawood 45x45mm, Banema
2. Flooring: Concrete
3. Doors: Wood
4. Windows: Cor Vision, Cortizo
5. Interior lighting: Waterproof LED strip, Entre Led
6. Interior furniture: Furniture by Entre Design
7. Add more if available Piscina de construção tradicional em betão, Prodofibra