The Maze of Light
Through this program, PMT hopes to design an exhibition about light, overthrow straightforward display modes in traditional exhibitions, present core techniques, and products of Artcilux in front of visitors in a more artistic and immersed way, and provide a novel design direction for future exhibitions through interesting interactions and exhibition visiting patterns.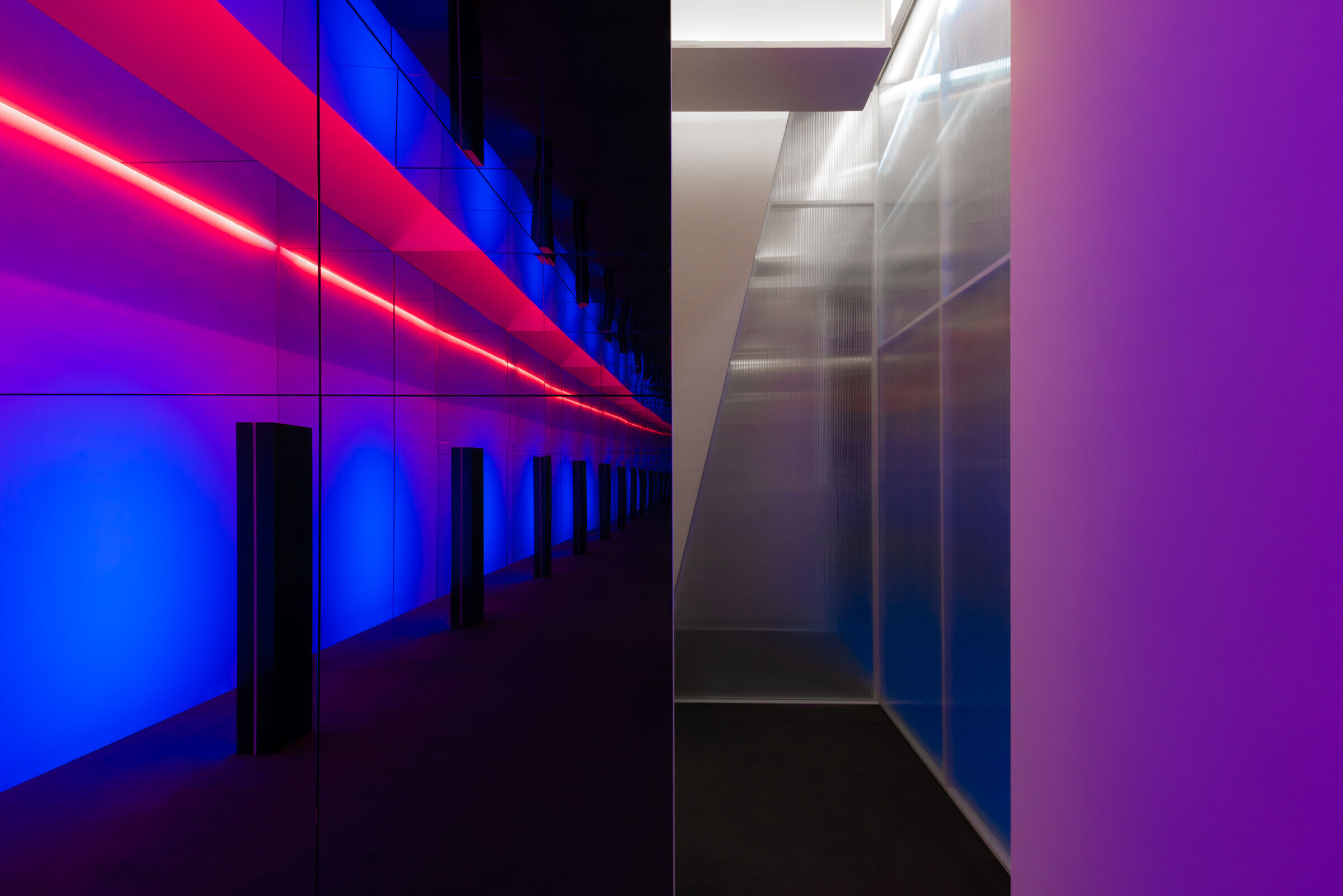 From two perspectives of "light", that is its spirituality and functionality, the exhibition stand is divided into spiritual and functional spaces. Furthermore, the spaces are segmented into several small rooms, generating a layout where the spiritual space alternates and merges with the functional space along the exhibition streamline. In this way, brand stories and core products are displayed progressively.
/01
The Light of Time & Space
In the Hours of Light exhibition room, it is expected to simulate natural variations of light in a day based on color temperature changes in strip-light sources. Thus, visitors can straightforwardly enjoy such color temperature changes in their daily life.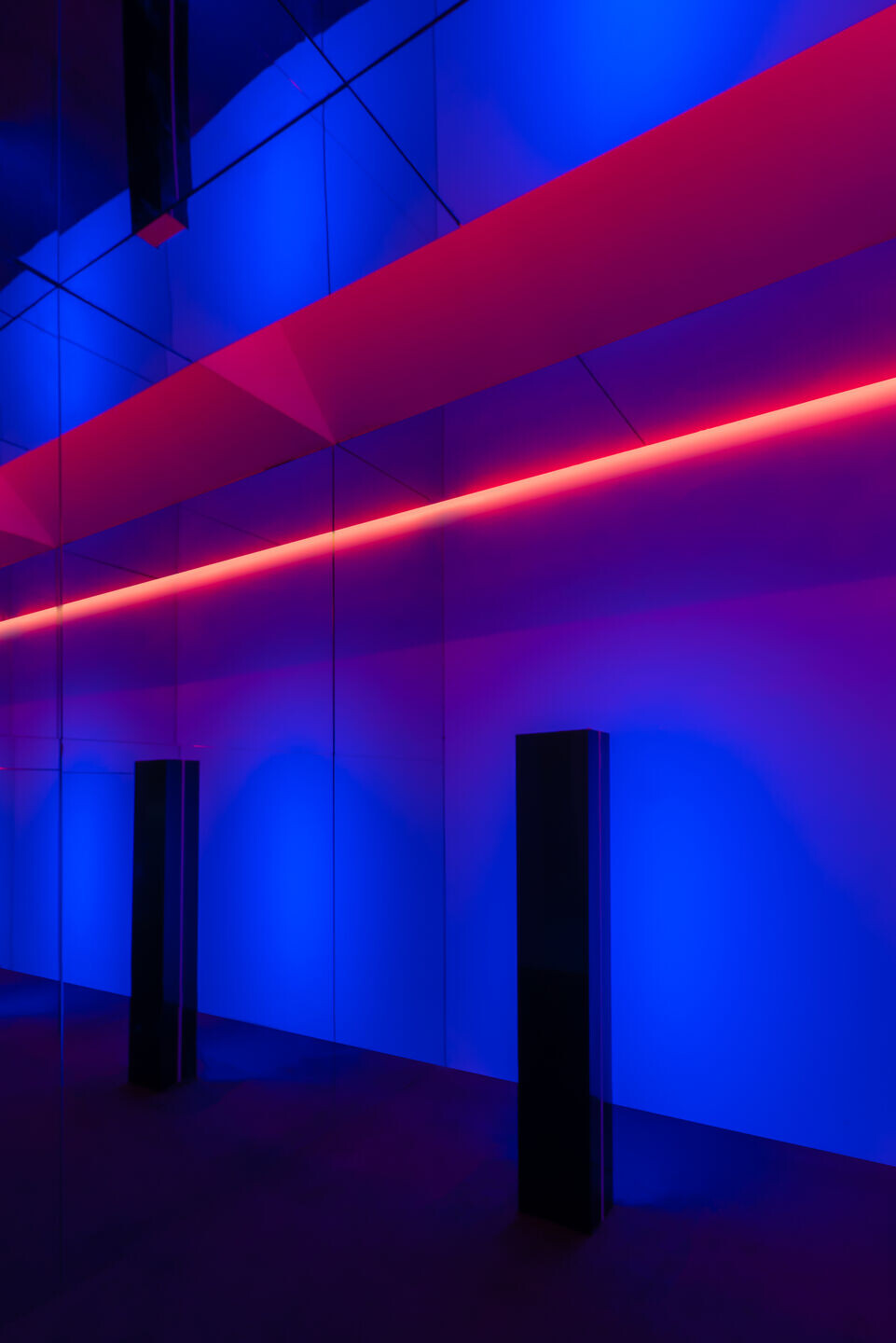 ​/02
The Corridor of Light
Light is an existence that is not limited by space and cannot be touched. The Corridor of Light exhibition hall expects to show the mysterious attribute of light. Therefore, the black stela installation is like an alien object placed in the center of the exhibition room. The reflection of mirror walls breaks through the limitation of physical space so that the light may be extended to infinity.
The component, which combines gesture control and distance sensing, is hidden in the stela installation. The hues and brightness of the exhibition room will be changed while people are passing by or waving their hands. The realization of the remote sensing interactive makes the untouchable light closely related to human behavior.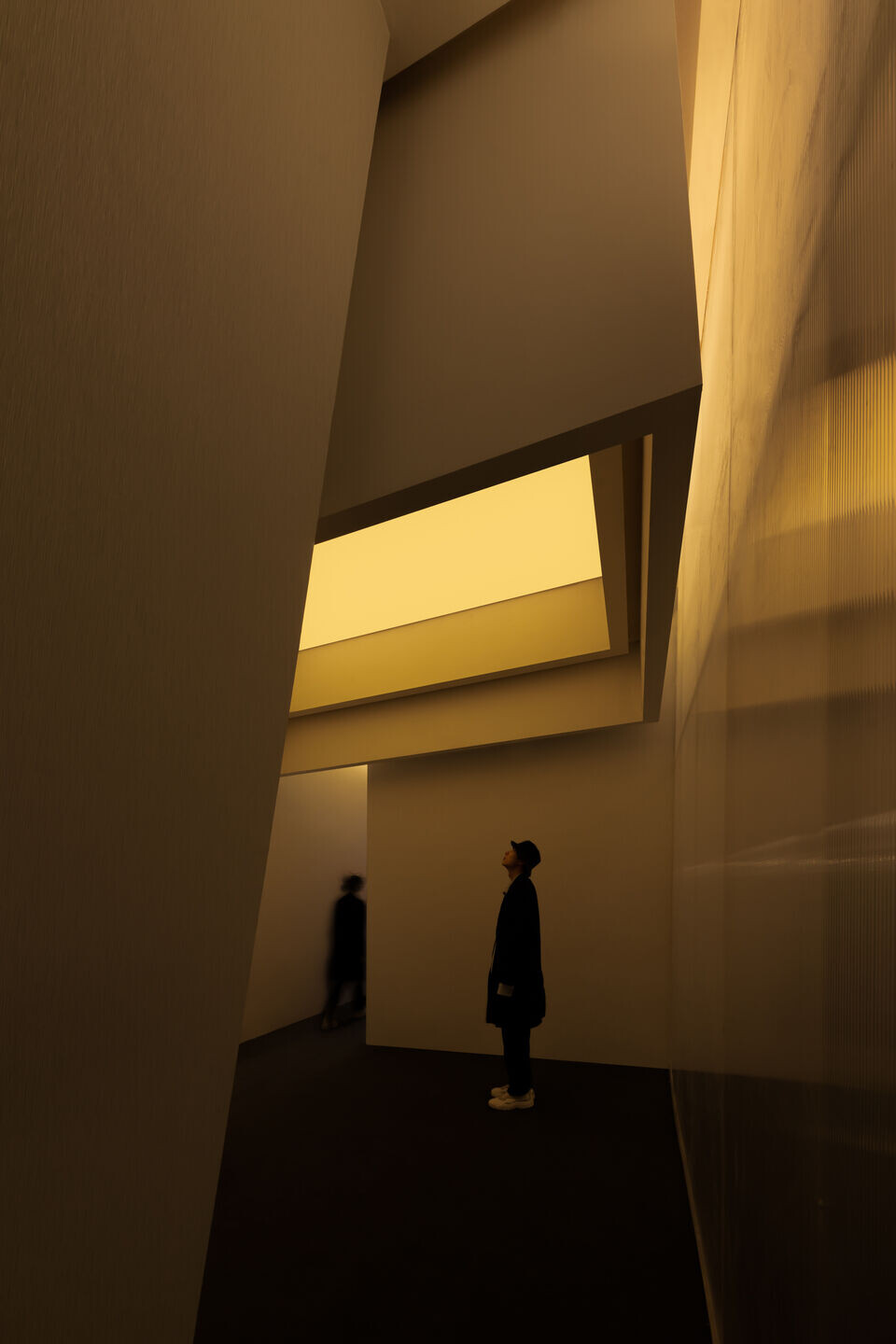 The corridor of Light allows the light to extend to infinity in a limited space by reflection mirror walls. The hidden sensor monitors the hue and brightness of the screen and creates an atmosphere that echoes the video, bringing a new experience of immersive audio-visual space.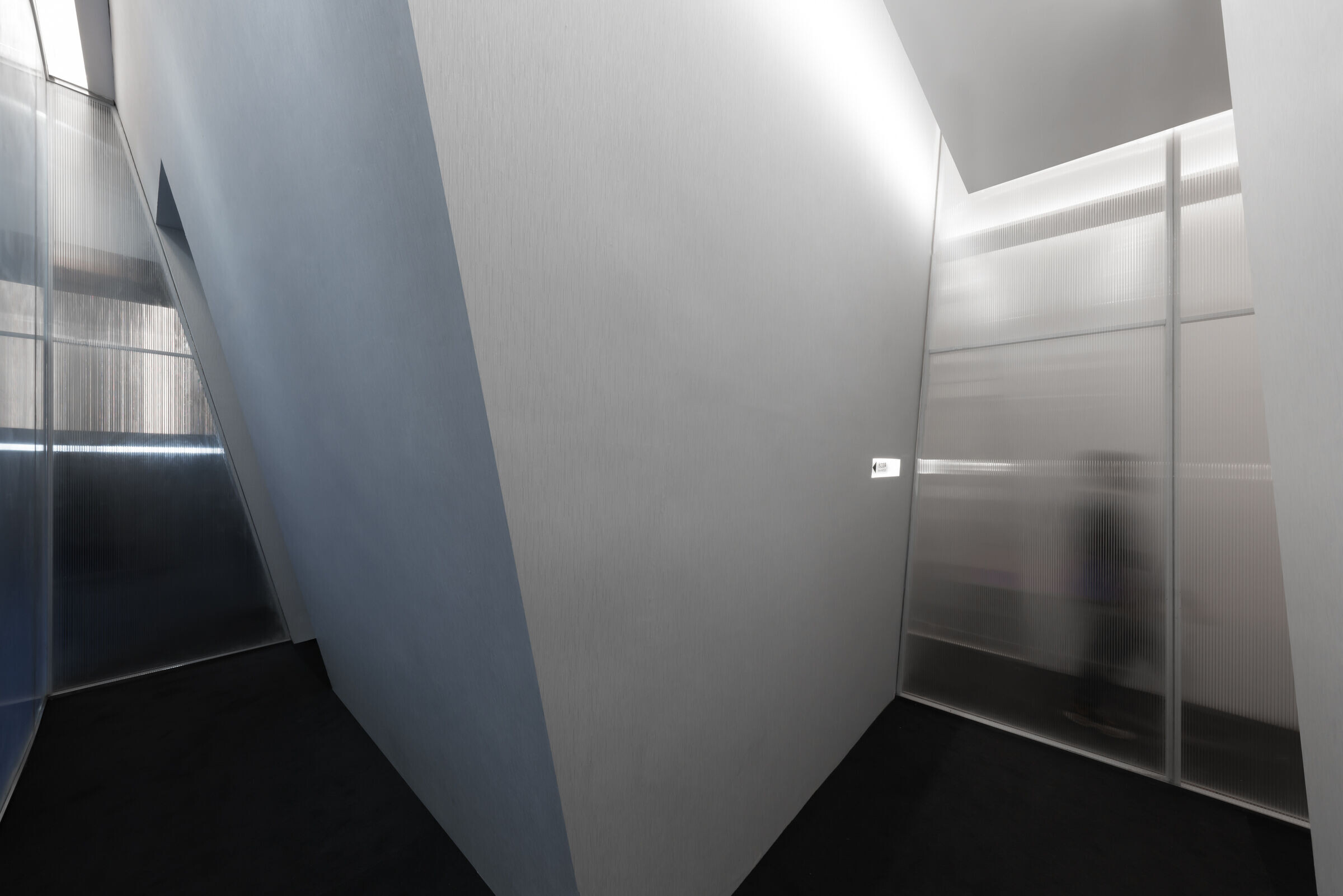 ​/03
The Maze of Light
In the exhibition hall, polycarbonate hollow sheets are selected as wall materials for some facades and interior corridors. It is expected that "light" penetrating from different spaces through these sheets interacts with "shadows" of people, thus performing an ambiguous and dim game of light and shadows.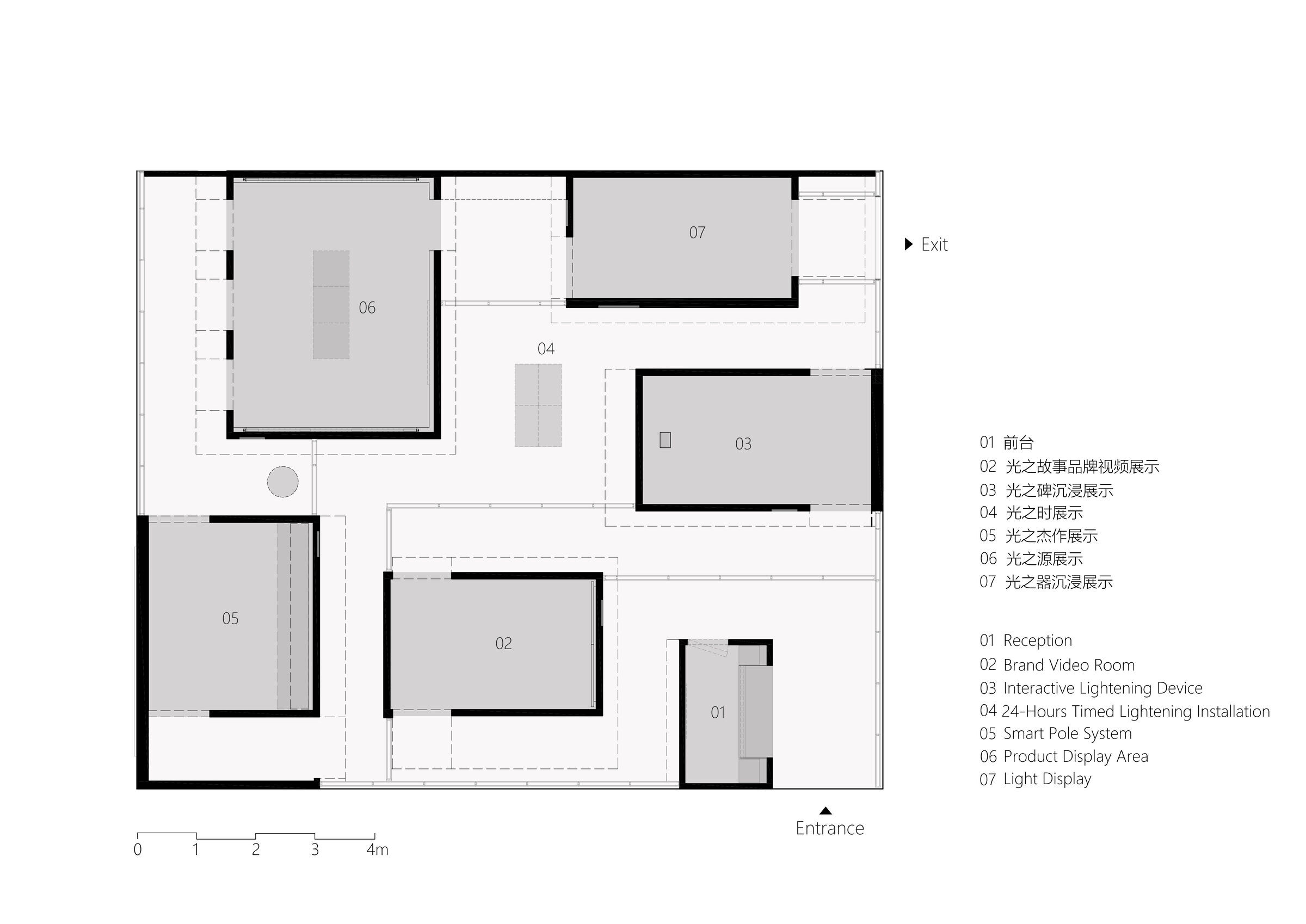 Project Information:
Project Name: 2021 CCHF Stand Artcilux
Design Firm: PMT Partners Ltd.
Website: www.pmt-partners.com
E-mail: pmtpartners@163.com
Principal Architects: Zhe Zeng, Yan Hu, Weihao Zhao
Design Team: Mianshi Lin, Yongjun Lin
Photographs: Zhe Zeng
Client: ARTCILUX (Shenzhen)
Exhibition Organizer:Bojun Media
Construction: Guangzhou Fuke Exhibition Planning Co., Ltd.