Dach
An overview of projects, products and exclusive articles about Dach
Prodotto • By Firestone Building Products EMEA • FIRESTONE ULTRAPLY™ TPO
Premium quality since 1996 Thermoplastic PolyOlefin (TPO) roofing membranes are among the fastest growing commercial roofing products in the market. However, not all TPO membranes are the same. With an unchanged formulation since 1996, Firestone Building Products' UltraPly TPO thermoplastic roofing membrane is the smart choice when looking for a light colored, environmentally friendly roofing solution. It combines aesthetics with strong resistance to UV radiation, heat, weathering and outstanding seam strength. Why choose UltraPly TPO?UltraPly TPO is compounded using a proper balance of flexible polyolefin polymers, high quality UV, heat and ozone stabilizers, antioxidants, non-halogenated fire retardants and pigments. The...
Altro
Prodotto • By Firestone Building Products EMEA • FIRESTONE RUBBERGARD™ EPDM
EPDM roofing solution for a superior result Single-ply waterproofing systems have been steadily gaining market share. Outstanding durability, ease of installation, and ability to optimize the energy efficiency of buildings while minimizing their environmental impact are key factors behind this trend. Firestone Building Products' RubberGard EPDM roofing membrane ticks all these boxes. RubberGard EPDM is a single-ply waterproofing membrane for flat and low slope roofs of commercial, industrial and residential buildings. It offers outstanding durability, resilience and adaptability to current and future building needs. The installation of RubberGard EPDM is flame-free, making onsite working conditions safer. Being a single-ply membran...
Altro
Prodotto • By Roofinox • Dura - Design: electro-coloured
Brilliantly vibrant colors thanks to the electrochemical coloring of HFX stainless steel. Roofinox Dura lends your house a spectacular appearance - like no other.The coloring is achieved through an electrochemical process resulting in a transparent chromium oxide layer. The chromium oxide layer is molecularly tied to the HFX stainless and remains elastic. No dyes or pigments are applied to the surface, thus preserving the distinctive structure of the Roofinox HFX stainless steel. The different thicknesses of chromium oxide, the light spectrum and the viewing angle result in extraordinary color effects of Roofinox Dura. Make your home special.HFX stainless is resistant to corrosion, weathering and aging. The material can easily be folded and...
Altro
Prodotto • By Roofinox • Tin matte - Design: matte tin-plated
Tin weathers to a natural matte patina in an incomparably beautiful gray tone.The popular traditional metal for optically appealing and very long-lasting roofs is also frequently used to restore historic roofs. For beauty and great durability. This is why it is therefore perfectly suited for modern roofs – for exactly the same reasons!Tin matte metal roofs go well with wooden facades because both weather to natural gray tones, producing an organic, aesthetic look.The weathering process takes around 2 to 3 years. Roofinox Tin matte is usually only used on roofs because a number of builders don't want a naturally unequally patination, on the facade – this would be impossible to influence.
Altro
Prodotto • By Roofinox • Plus matt - Design: ribbed
The characteristic stainless steel with a robust and hard-wearing natureRoofinox Plus matte is a ribbed surface through a positiv / negativ embossment. Seen from close up, the decorative ribbed embossing becomes very clear, but it is precisely this relief-like structure that is responsible for the very smooth effect of the roof when viewed from afar. The embossing ensures a highly rigid material.The result is greatly reduced visibility of waves or dents. And although storms and gales don't stand a chance against a Roofinox surface, Roofinox Plus matte is even more resistant to visible hail dents. A further positive feature of Roofinox Plus is that even thinner sheets can be used. This results in a price ad...
Altro
Prodotto • By Roofinox • Spectra - Design: pigmented
All benefits of Roofinox stainless steel with a naturally pigmentation.We have reinvented stainless steel through surface pigmentation – the aesthetics of stainless steel with color combined, without having to forgo the powerfully natural structures and textures. Ideal for combination with every conceivable building material.Roofinox Spectra, all of the positive properties of Roofinox stainless steel with a gentle pigmentation. To satisfy the wishes of our customers to express their individuality, we wanted to offer Roofinox stainless steel with all of its advantages in natural colors too.With Roofinox Spectra, we have managed to achieve a natural color that allows the sophisticated aesthetics of the brush rolling of Roo...
Altro
Prodotto • By Roofinox • Chroma - Design: mirror-rolled
Extraordinary architecture and bold designs – reflective facades merge into their surroundingsReflections are welcome for some designs. This is where Roofinox Chroma comes in – the stainless steel rolled to a mirror finish. For sensational objects that are unrivaled.While the object is fully immersed in its surroundings by the reflections, this is also precisely why it stands out. For bold and proud designs that do not want to hide.This reflective surface produces sensational results on facades for bold designs and the latest architectural ideas.Roofinox Chroma has almost the same mirror effect as hand-polished stainless steel, which is only conditionally suitable for outdoor use.Chroma, on the other hand, has a slightly lower gloss level a...
Altro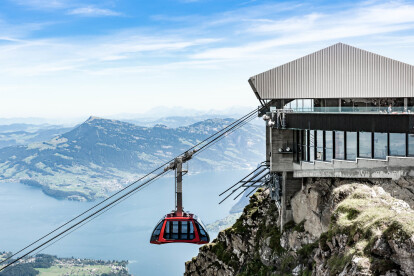 Prodotto • By Roofinox • Pearl - Design: bead-blasted
Ultra-matte with an almost soft-looking surface – Roofinox Pearl lets the object really blend into its surroundings.Roofinox Pearl has a surface that looks like silk. This is due to the surface structure, which, unlike Classic, is produced not from fine lines but from minuscule dots.The particularly elegant surface finish of Roofinox Pearl is achieved by bead blasting with a specially developed blasting material.You can only make such a fine surface structure suitable for use on the outside of a building with a great deal of technical effort. The result can be clearly seen and felt.
Altro
Prodotto • By Roofinox • Classic - Design: brush-rolled
Beautifully matt surface structure achieved by brush rolling the stainless steel. Roofinox Classic reveals an almost textile touch – beautiful to look at and to touch.The power of nature is within hands reach – the simple look makes for timeless elegance and endless combinations.We have been experiencing a growing trend over the past few years towards matt and dull surfaces in architecture and product design.We have accommodated this trend by developing the Roofinox Classic surface. This surface achieves a special light distribution leading to an exquisite matt finish, i.e. a very low degree of reflection.This has been achieved by cold brush rolling of the stainless steel, which should not be confused with brushed stainless steel. This woul...
Altro
Prodotto • By Roofinox • Matador - roof and facade panel
The strongest roof and façade panel in the world.Matador represents an evolutionary step for roof and facade panels. This covering offers the highest protection against severe weather and mechanical stress. For those who have specific demands on aesthetics and function, Matador offers the possibility of combining safety, longevity and design in an appealing way.Matador is the elegant and invincible cover for all roofs, facades and weather conditions.The elegant, straightforward shape is ideal for remodeling, as it can be laid on slats or solid formwork. Even less resilient constructions can be covered due to the low weight. In addition, Matador can be well combined with all building materials, as HFX stainless is resistant to corrosive infl...
Altro