Rubber
An overview of projects, products and exclusive articles about rubber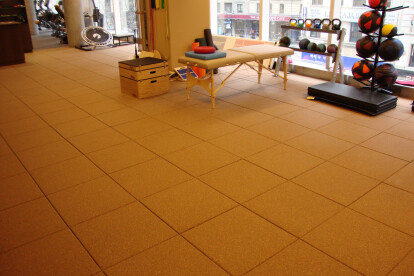 Prodotto • By Unity Surfacing Systems • Tough-Land Series
Our 1/2", 3/4" 1" & 1 3/8" Thick Tough-Land Series is designed to meet and exceed all of your project needs for use on athletic area, fitness facilities, recreational areas,weight rooms, clubs, military bases, gyms and more. It is thefoundation for a smart, long-term investment in durability and beauty that will last for years to come. As the industry leader, the superior raw materials we provide, coupled with our proprietary manufacturing process, gives you the strongest, highest quality, environmentally friendly 2x2 rubber tile system above all overs. All of our products are independently laboratory tested with respect to ASTM, CPSC, AD, FM safety standards and guidelines to be installed over new and existing...
Altro
Prodotto • By Firestone Building Products EMEA • FIRESTONE RUBBERGARD™ EPDM
EPDM roofing solution for a superior result Single-ply waterproofing systems have been steadily gaining market share. Outstanding durability, ease of installation, and ability to optimize the energy efficiency of buildings while minimizing their environmental impact are key factors behind this trend. Firestone Building Products' RubberGard EPDM roofing membrane ticks all these boxes. RubberGard EPDM is a single-ply waterproofing membrane for flat and low slope roofs of commercial, industrial and residential buildings. It offers outstanding durability, resilience and adaptability to current and future building needs. The installation of RubberGard EPDM is flame-free, making onsite working conditions safer. Being a single-ply membran...
Altro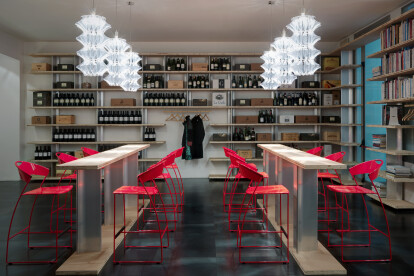 Prodotto • By PLANIUM • PL01 Invisible Floor
PL01 Invisible Floor è superfici millimetriche ed eleganza dei materiali.Questo nuovo sistema brevettato consente una posa rapida, one-click, semplice e rinnovabile di svariate finiture in metallo. SISTEMI DI POSARicerca ed innovazione uniti a know-how industriale originano le superfici Planium, creando pavimenti e rivestimenti a parete Unici. Tutti i Sistemi a pavimento o a parete hanno un DESIGN INNOVATIVO, FUNZIONALE e RINNOVABILE. Consentono pose veloci a secco, in rispetto dell'ambiente, con semplice appoggio oppure con agganci brevettati meccanici o one-click tra piastrella e piastrella, o ancora pose tradizionali a colla. Ogni piastrella è realizzata con materiali di QUALITA'. Il loro design è studiato per essere funzi...
Altro
Progetto • By Edgley Design • Alloggi Privati
The proposal was to knock down the owner's existing studio, and rebuild an artist's studio with better facilities, as well as a separate two bedroom house all within the same footprint.The concept for the studio is for a shiny metal box, as a domesticated re-interpretation of an industrial shed. The industrial material reflects the working nature of the studio, while this is offset by minimal detailing to give the shell a domestic quality and scaleThe main volume of the house is articulated as a black rubber clad box, tactile and seamless, in sharp contrast to the rambling greenery of the surrounding sites. A wall wraps around this as a separate element, forming rooflights to the hall and stair. Planting in front of this wall...
Altro