In the heart of Bangkok, Benchakitti Rainforest Observatory by HAS Design and Research provides an architectural platform to promote green spaces within the city and encourage people to connect with natural environments.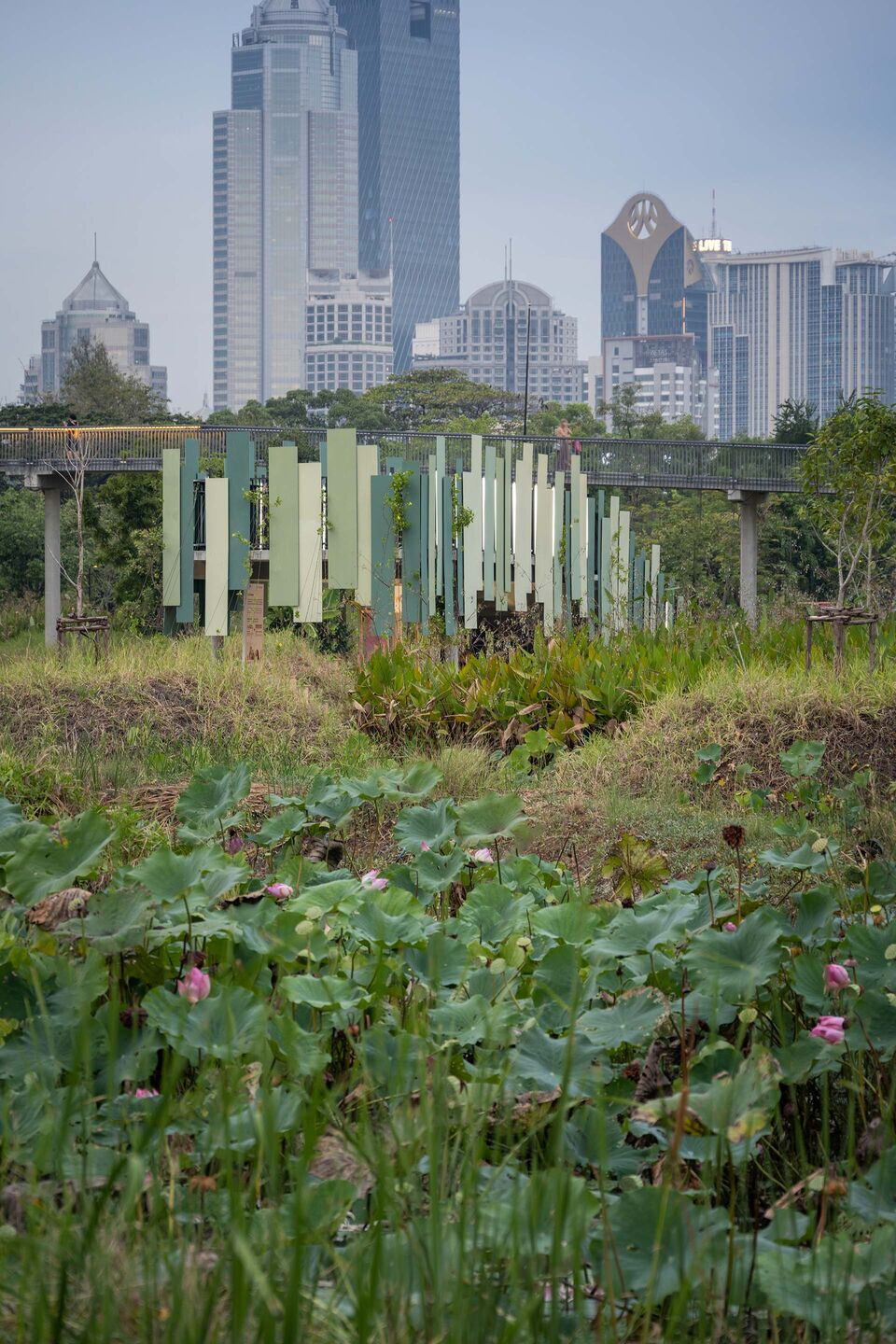 Surrounded by vast wetlands and various trees comprising a rich ecology of flowers, insects and birds, the design seeks to make architecture a part of nature, presenting itself as a gift to the citizens.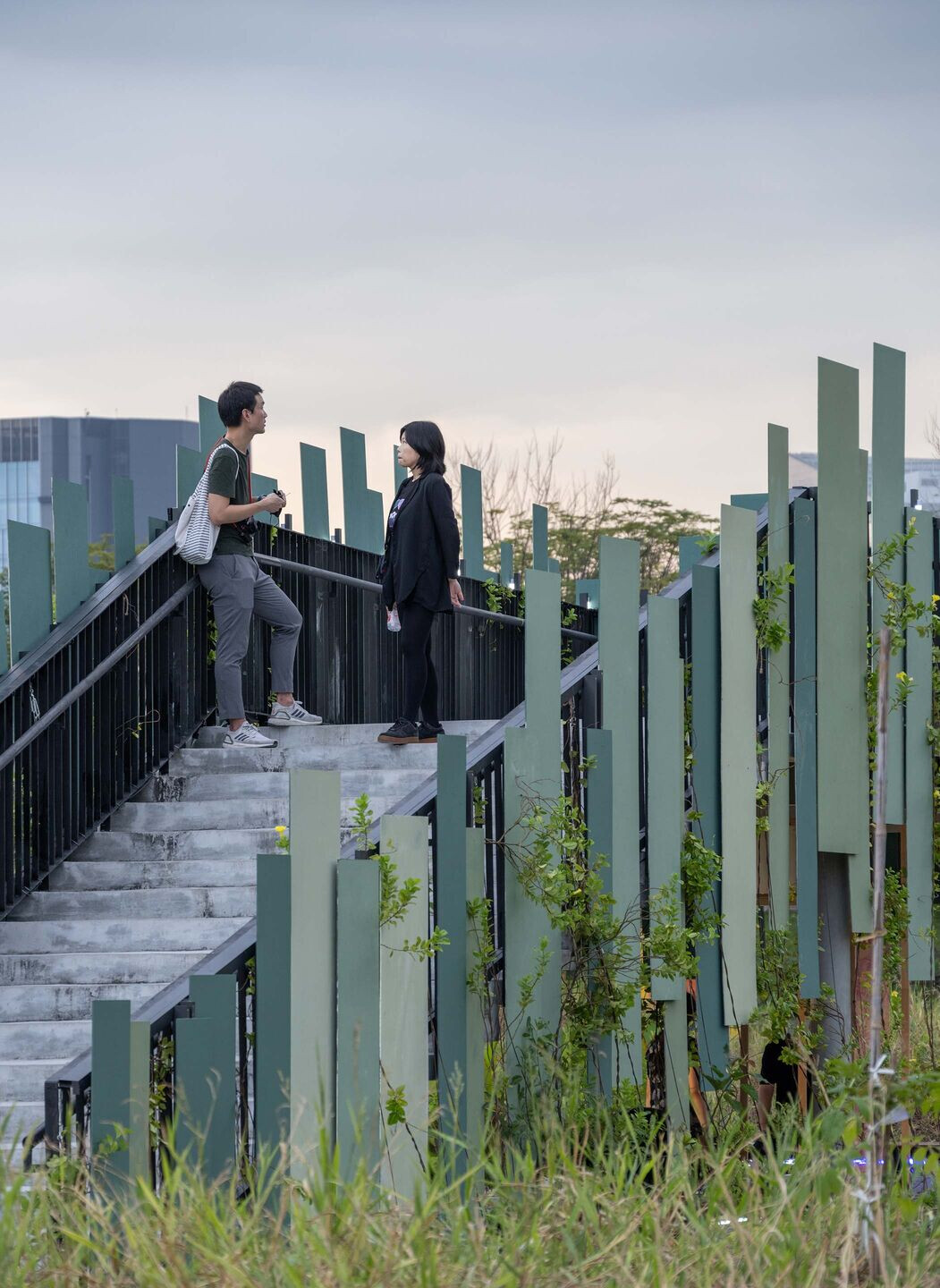 Drawing inspiration from the site, the observatory resembles a juxtaposition of several leaves, giving the perception of a floating wetland island and providing visitors with an opportunity to see diverse animals and plants in a single habitat.
The slightly undulating profile of the project directs visitors to two levels: the lower rest level, which integrates a water mist system to recreate a wetland environment and offers activities for the community like daze, yoga, meditation, and family events; and the upper observatory level that provides endless views of the park.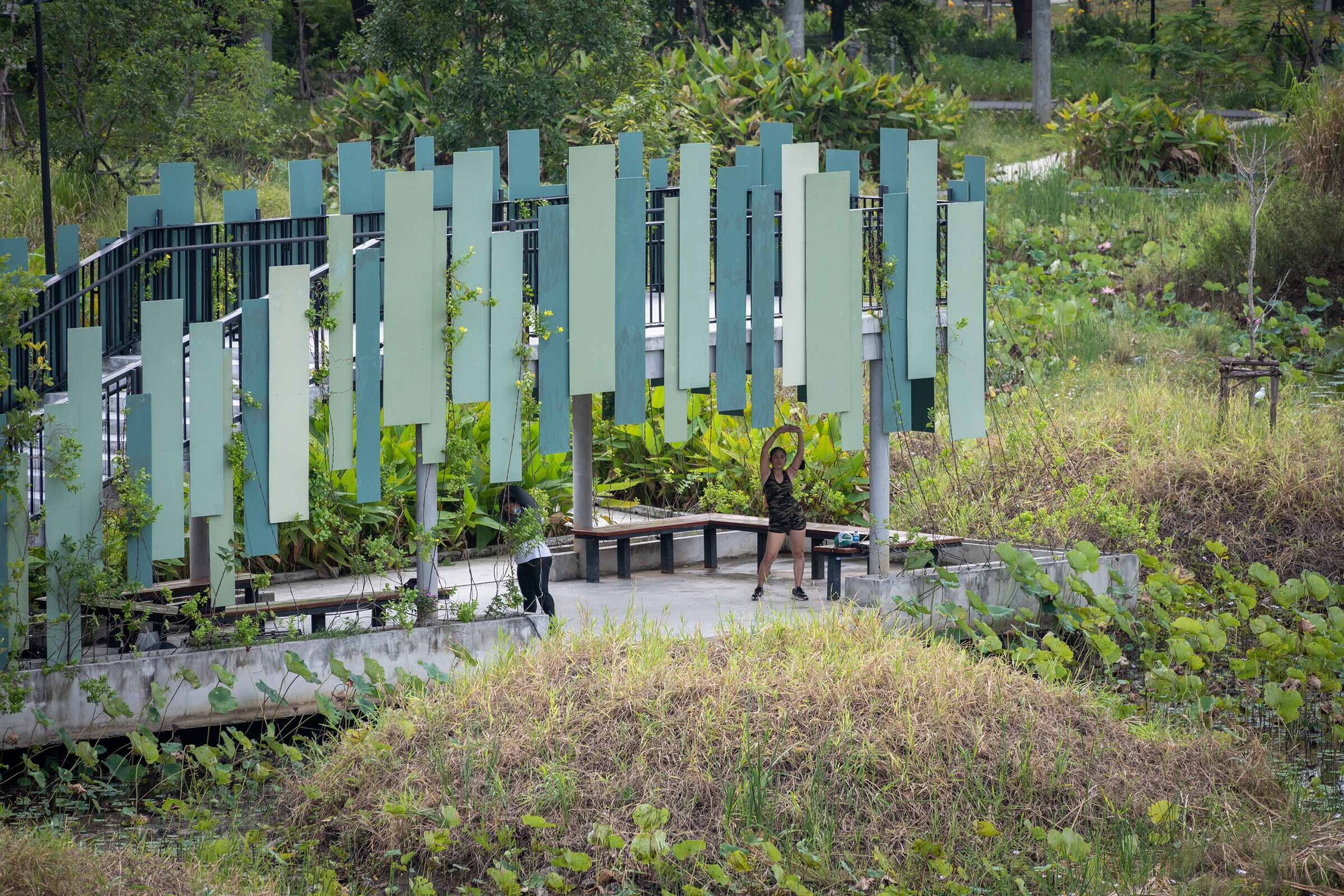 The observatory seamlessly blends with the site. To achieve this ideal environmental balance, nearly one hundred smartboards are coated with four unique environmentally friendly paint colours. During evenings, the light strips illuminate behind the smartboards, further merging into the surrounding landscape.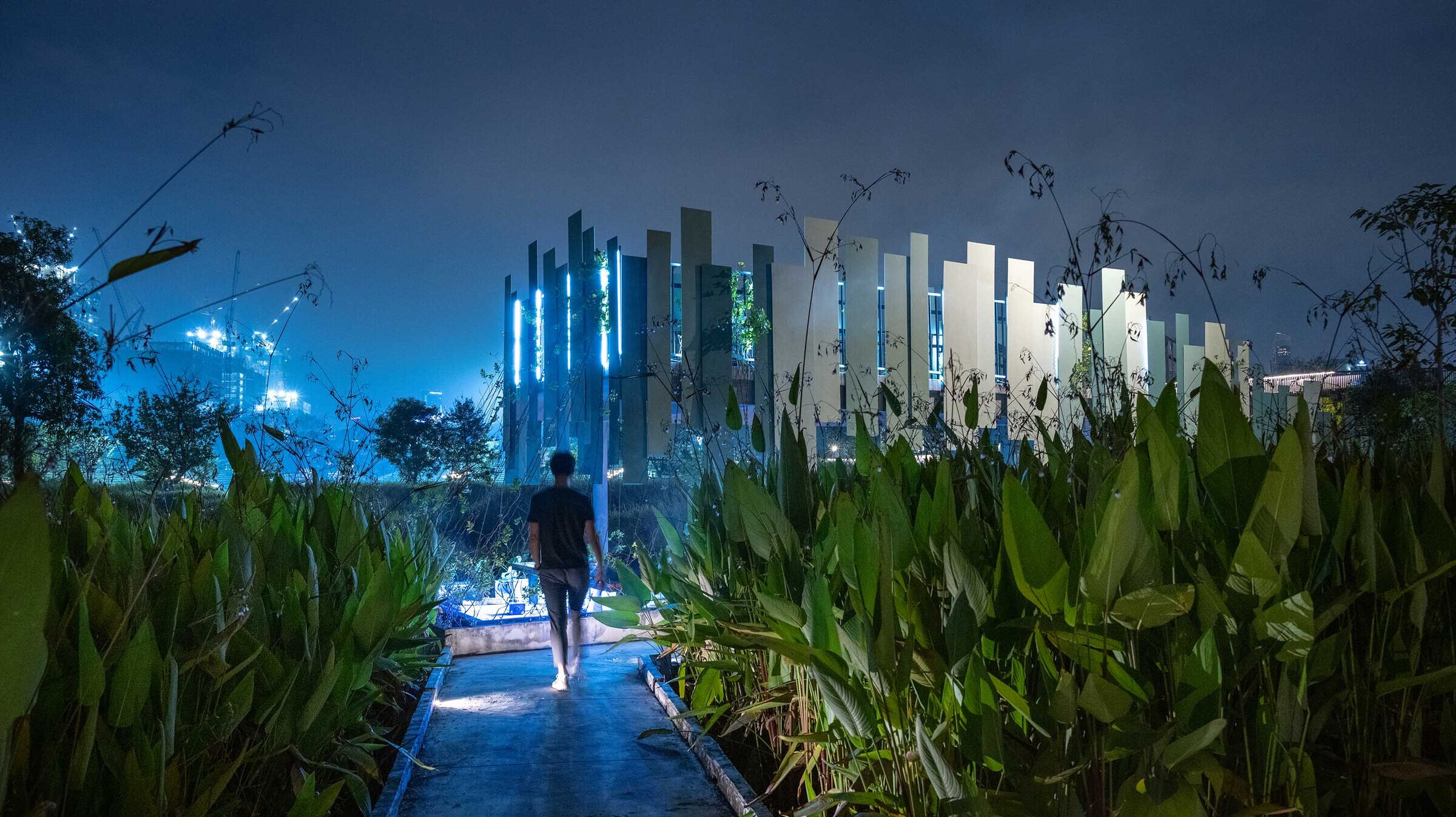 In conclusion, the Benchakitti Rainforest observatory not only leads towards a greener future but also creates a community gathering space that nurtures people's hearts.