Curated for the Shenzhen Light festival with the theme of "Searching the Glow of Future", the architectural installation titled "Dream Glow Pavilion" by Daxing Jizi Design seeks to revitalize the urban public space. Built at the Shenzhen Universiade Centre, a notable destination for fitness and recreation amongst local citizens, the design was developed with the initial intention of introducing a small relaxation spot into the imposing centre.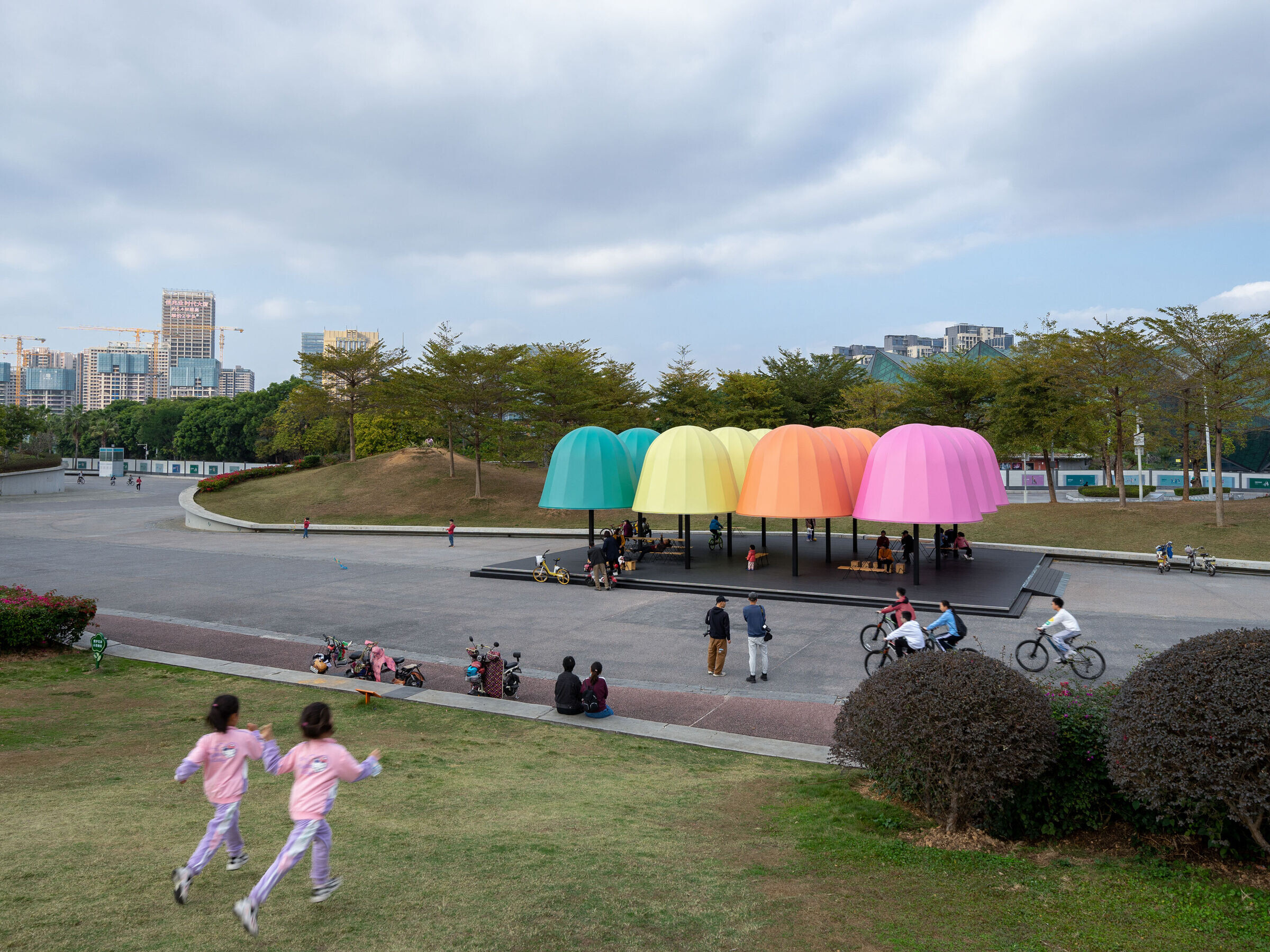 Located in the central green area of the Universiade Centre, which serves as a mini-park for the residents, the design aims to add value to the existing public space.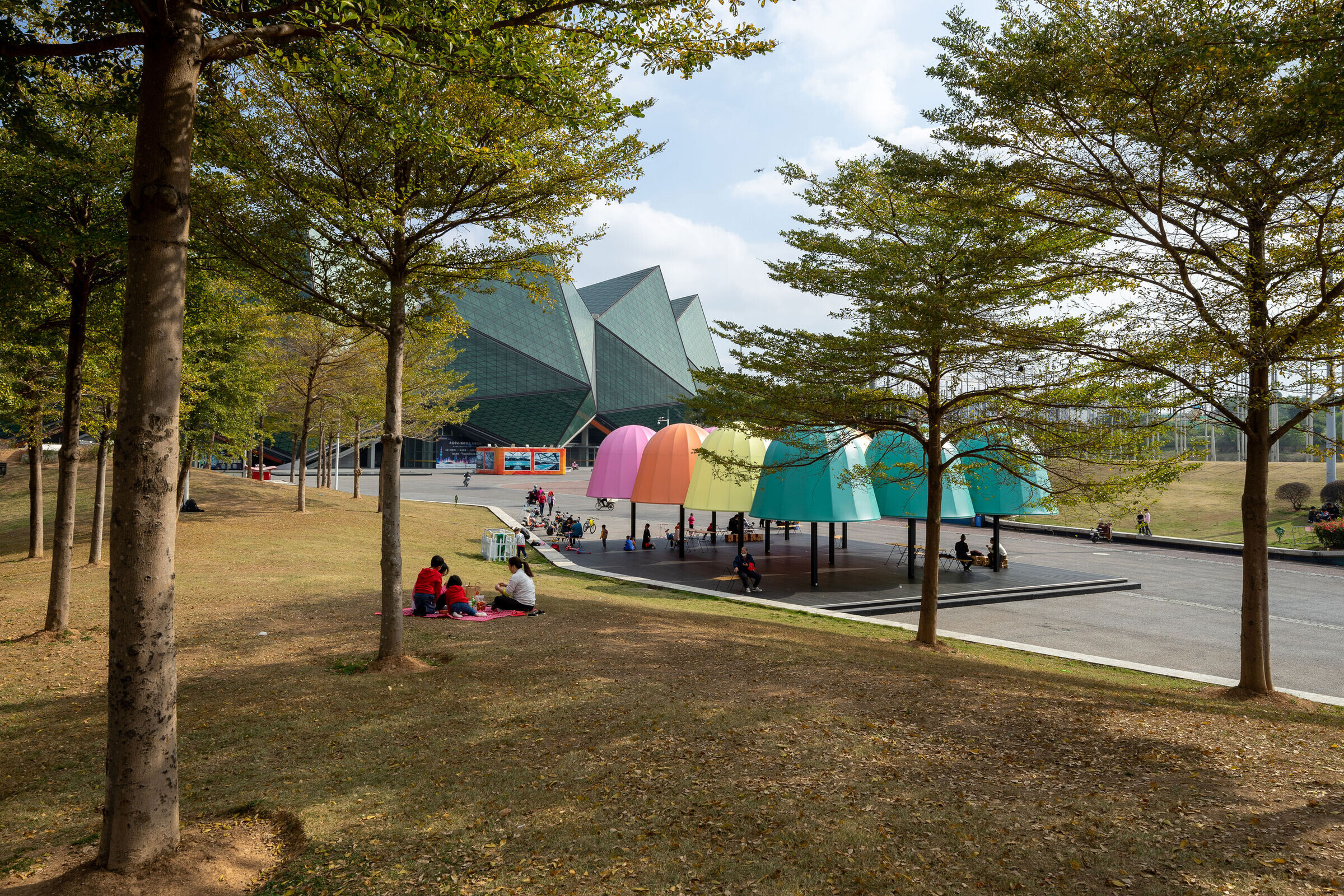 A 360-degree open space with a cluster of 12 coloured semi-circular light-filled canopies seamlessly integrates leisure with work life. Inspired by traditional Chinese lanterns, the structure takes the shape of mushrooms around a bamboo framework, painted in five classic Chinese colours- turquoise, soft yellow, violet red, mandarin red, and jet black.
Wrapped in translucent, soft, paper-like textured films, the pavilion allows light to penetrate while serving as a protective shelter during rains. The mushroom-shaped canopies embrace natural light during the day while emitting a warm, colourful light during the night, evoking a dynamic spatial and visual experience.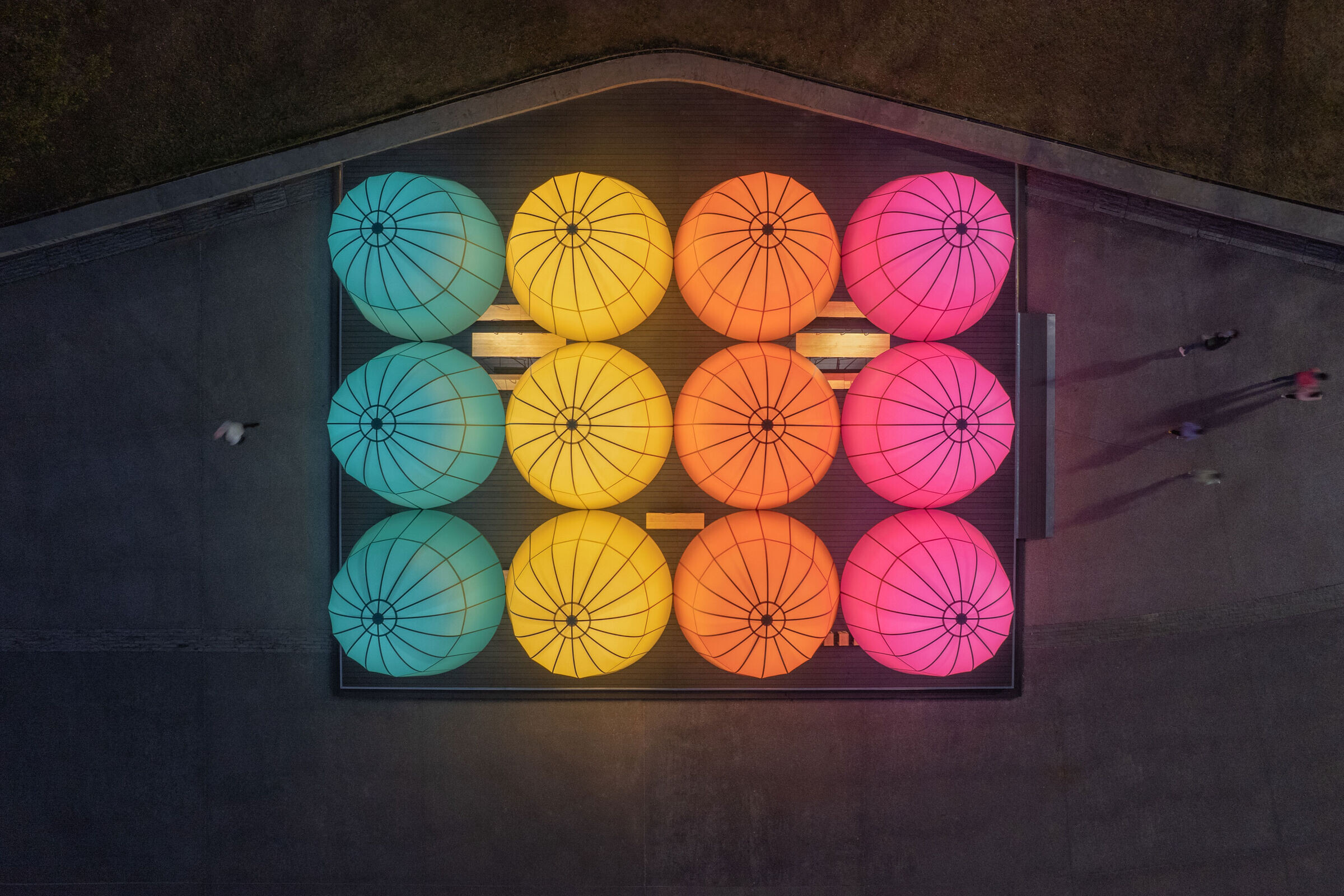 During exhibitions, the installation can also double as a venue for events such as workshops, lawn concerts, and markets. A public place to immerse in light and nature, socialize, relax and enjoy or merely observe the lively surroundings, the pavilion thus becomes the lifeline of the centre.