Set atop a barren plain at the highest point of the road across Valdresflye, Flye 1389, designed by Knut Hjeltnes, encourages passers-by to pause, admire and celebrate the Norwegian alpine landscape. A terrain distinctive with small lakes and moss-covered rocks carried and deposited by the glacier, Valdresflye is vulnerable to adverse weather, with strong gusts from the west.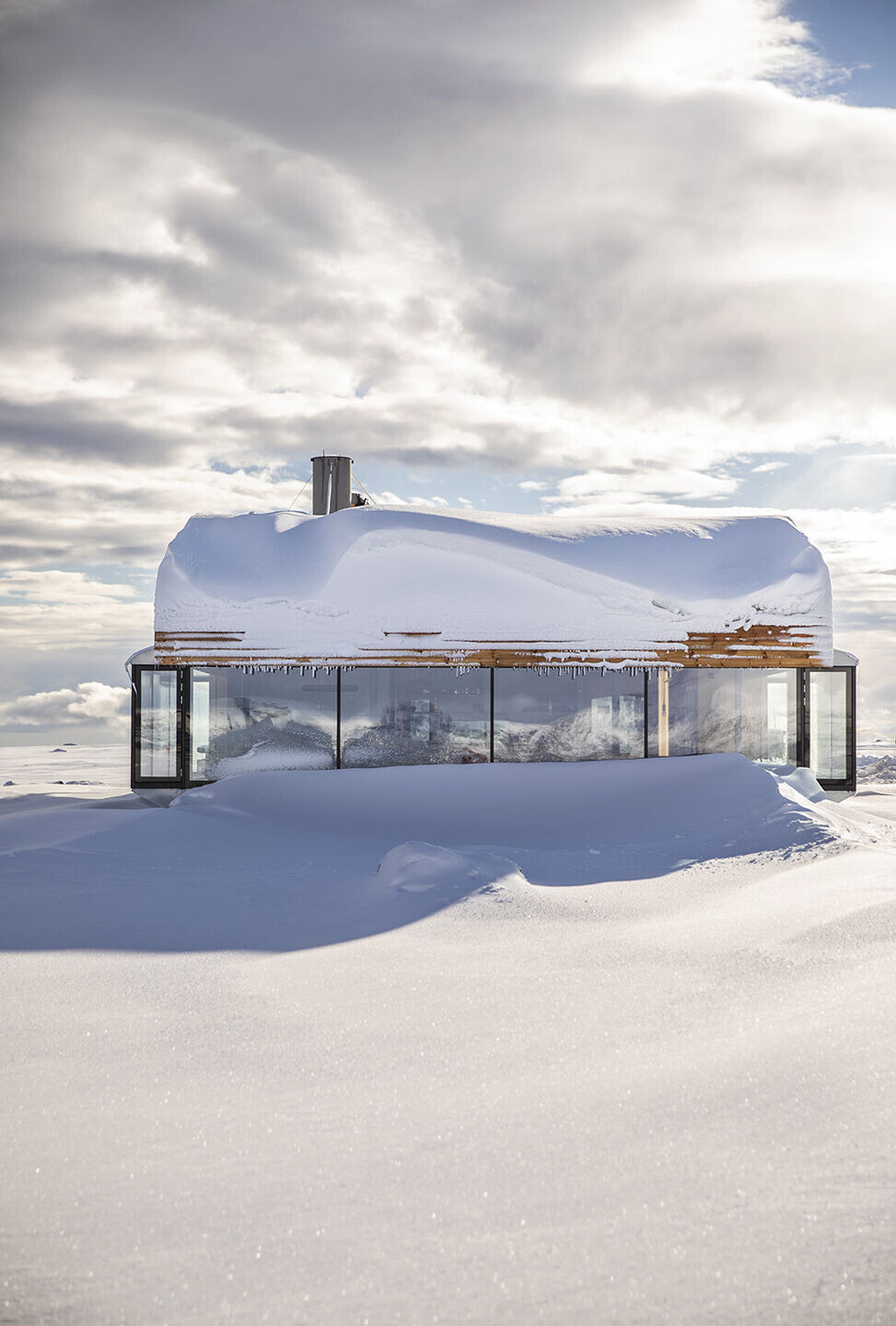 Enveloped in an ore-pine weatherboard cladding and three-layered spruce panels, the design boldly reflects nature's stark dynamics. With time, due to atmospheric exposure, the structure will develop a greyish-blue colour, eventually blending in with the rough landscape.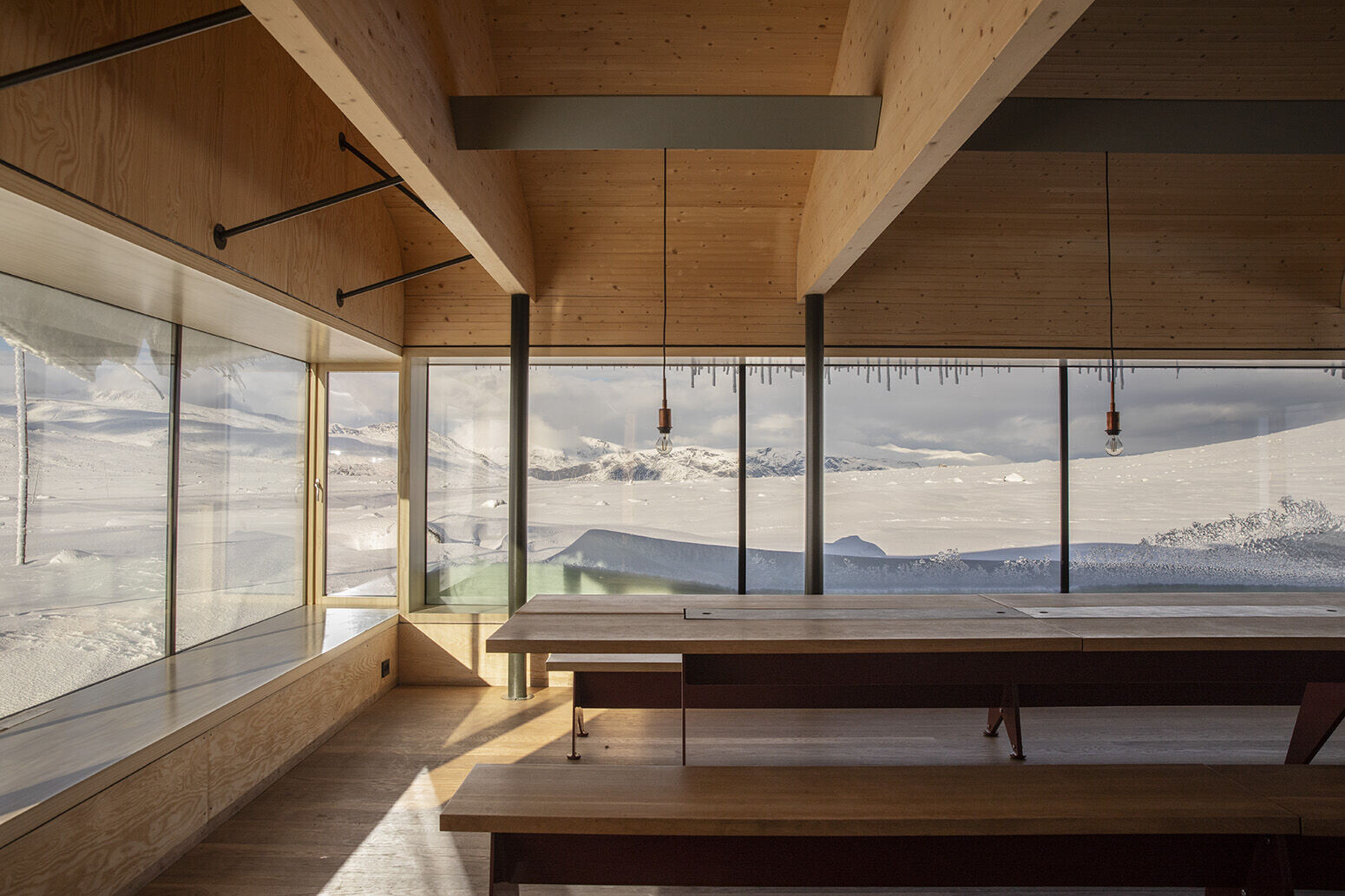 Set on a base area of 179 square metres, the building comprises a café on the north side and other services like restrooms and an admin area in the south. A new entrance and exit with a large gravelled parking lot prevents wear and tear on the natural terrain while creating a clear distinction.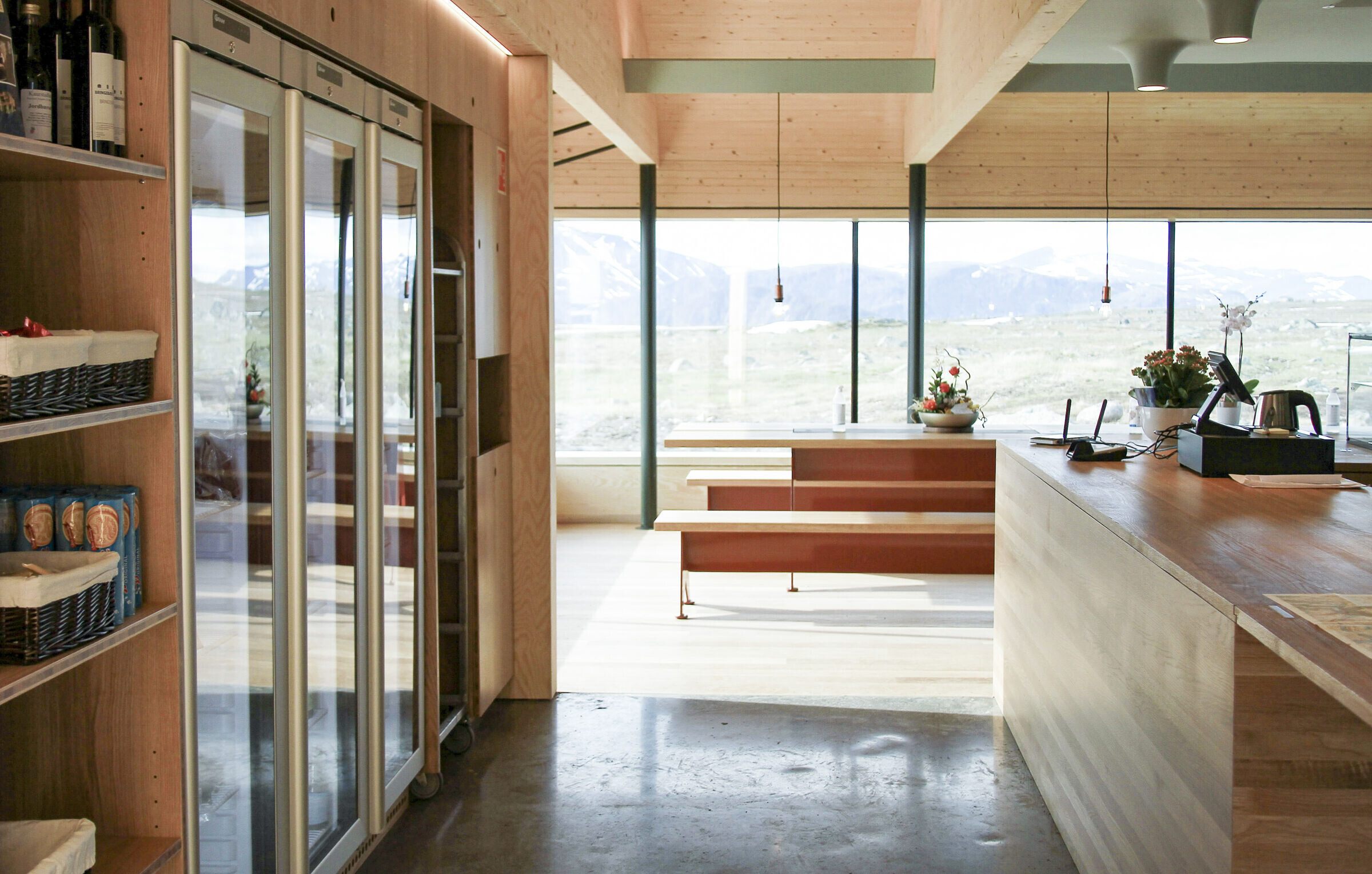 The rustic café offers panoramic views of the Jotunheimen mountains. The outdoor space has been retained in its natural form as far as possible, and there are two specially designed informal areas with seating along the building walls for outdoor dining and recreation.
Humble yet unique, beautifully ageing yet timeless, the café gracefully resonates with the barren mountain landscape.