When Archello launched in 2010, the platform was built from the ground up to provide architects and designers with product solutions behind great architecture. Our sole mission was to save architects time in finding the right material solutions for their next projects. Archello is the first and only open platform allowing all A+D professionals to share their contribution in the built environment.
Twelve years later, 160,000 brands and millions of users help to build Archello's ecosystem—creating a vast digital library of interconnected projects, images, products, firms, and manufacturers—comprising the world's most comprehensive architecture platform.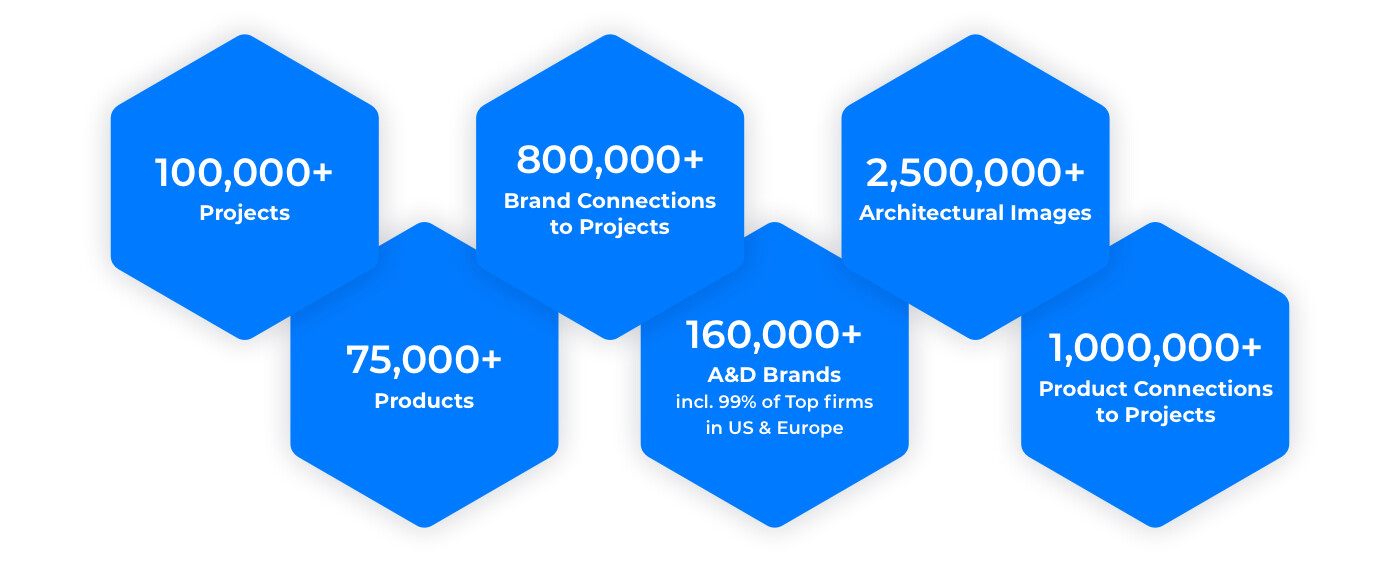 How does this Ecosystem work?
Architects, manufacturers, and other built environment professionals consistently share new projects, photos, articles and products, and pinpoint on project photos which product was used in a particular image. This provides A+D professionals with insight and inspiration into which product solutions were used in the project, including the option to directly connect with the involved manufacturer.
As you read this article architects, manufacturers and other professionals are using Archello's SaaS (Software as a Service) open model, adding projects or linking their solutions to images, and thus helping other professionals to enrich Archello's database to support in the specification process. In a way, you could compare our ecosystem with sites like Pinterest, combined Wikipedia, a visual and informative source specifically designed for the A+D community.
The process on Archello can be divided into four simple steps: publish content, distribute said content through all our channels, professionals are invited to enrich the content through engagement, and, lastly, manufacturers are given the opportunity to build relationships with architects, as they put on a united front in showcasing their projects to the world.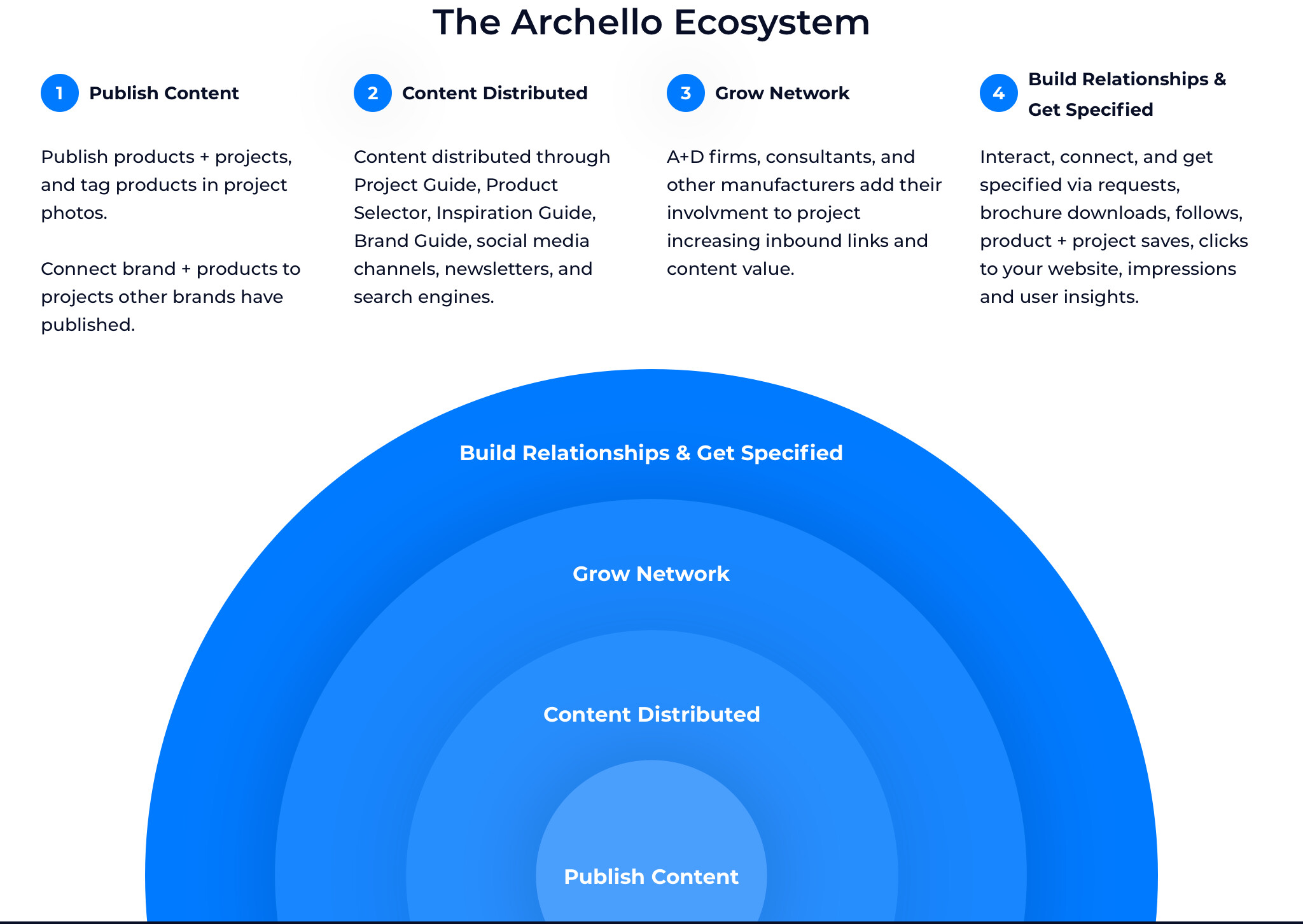 How manufacturers grow their influence in the Archello's ecosystem
Within Archello's ecosystem more than 30,000 architecture and design firms, including 99% of the world's top architects, fuelling Archello with inspiring new projects and specification data. Manufacturers are invited by architects to contribute and add their solutions to form comprehensive 'case studies' for all design professionals to be inspired and learn from their peers.
Additionally, over 36,000 manufacturers add their stories and solutions to help create the world's largest, and most comprehensive, product and inspiration source for the built environment. Archello knows better than any platform which firms manufacturers worked with, projects manufacturers have been involved in, and which products were used in those projects.
We are proud that architects and manufacturers use the platform en masse to support each other within Archello's ecosystem. In the upcoming year, we'll reveal more revolutionary tools that will further our mission to help architects and creative professionals better collaborate; ultimately leading to better design, better buildings and a better world for us to live, work and play.
How to become part of Archello