Based in Montreal, Canada, Agora Maximus celebrates tactile urbanism through a modular streetscape installation designed by the Canadian creative studio LAAB Collective and a multidisciplinary agency, Signature Design Communication (SDC).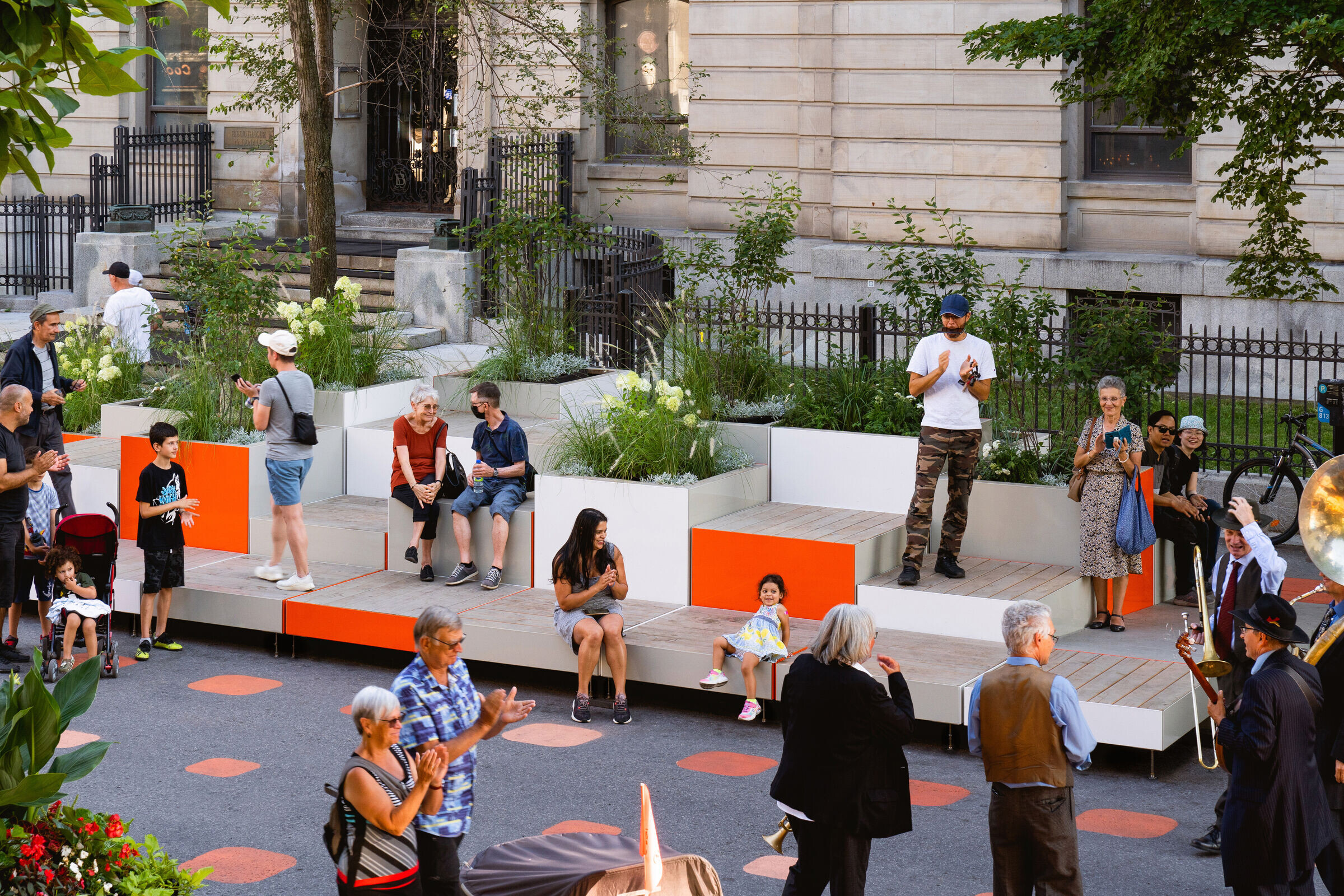 The project commemorates the temporary pedestrianization of Montreal's Saint-Denis's Street with viewing decks and vantage points placed along its length, allowing people to enjoy the urban landscape and its diverse cultural attractions. The concept strives to playfully depict the essence of the fabled street with its distinctive Latin character.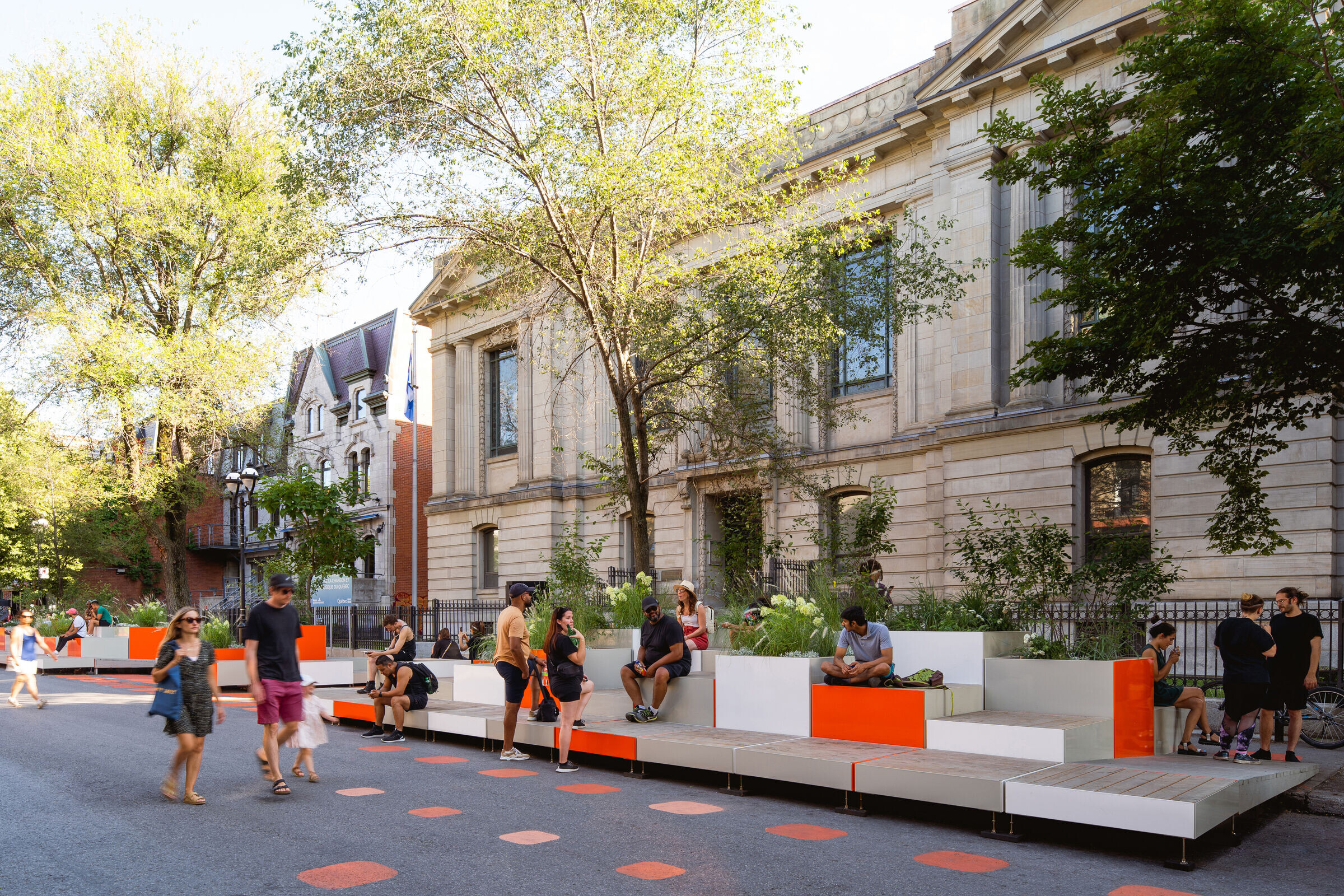 Continuing the legacy of Montreal's Quartier Latin, the design shows an innovative approach toward inclusive urban forms by incorporating a lively and interactive streetscape intervention. The project takes inspiration from the two icons of Latin culture, the agora, a communal gathering space, and the Circus Maximus, a longitudinal amphitheatre used for live performances.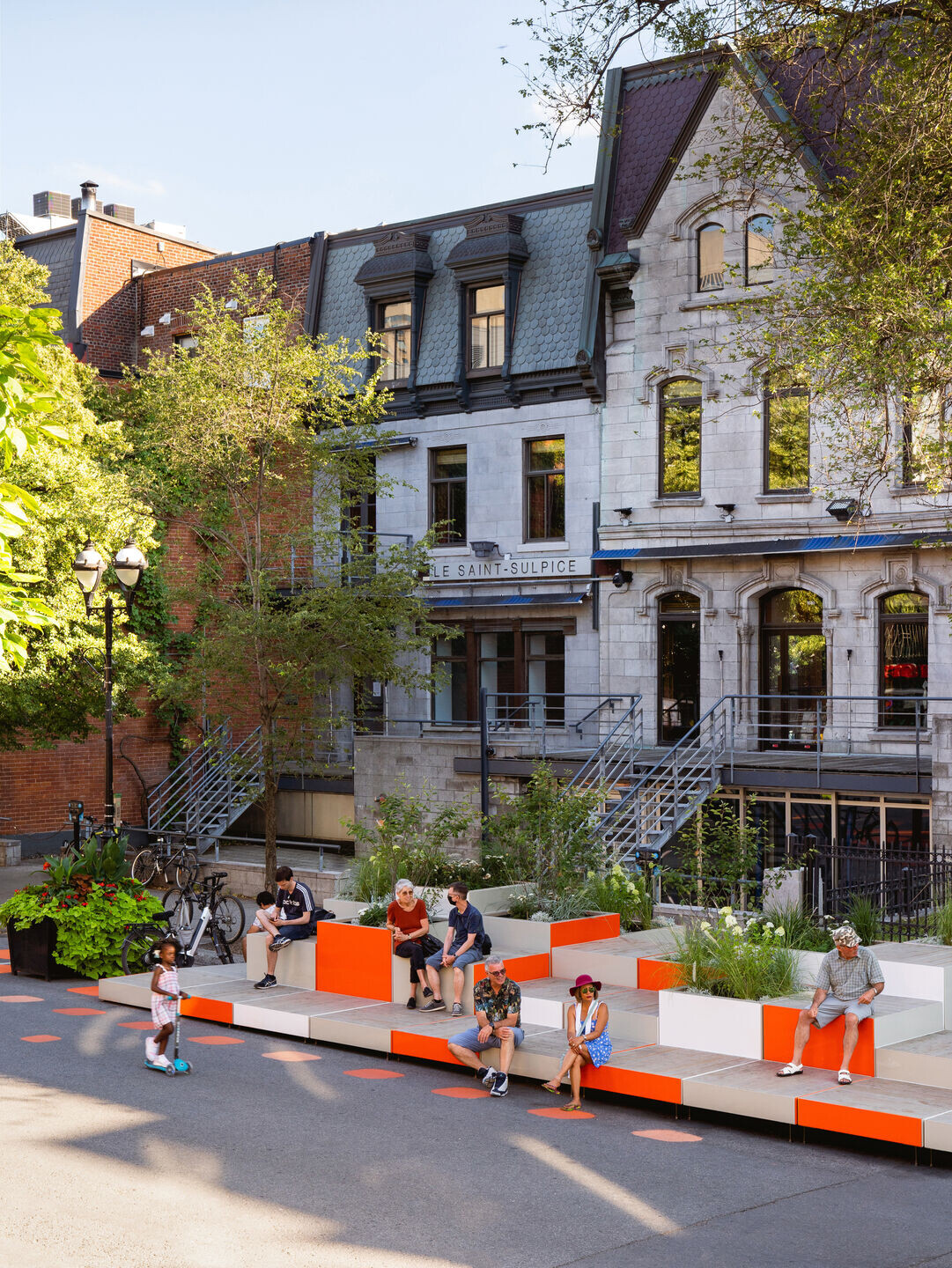 Currently located in front of the historic St. Sulpice library with plans to cover the entire street in coming years, the design offers accessible open spaces for pedestrian interaction in the form of stepped modular platforms termed "pixels". The colour palette uses grey to blend into the heritage settings, white to induce modernity and orange to add a playful character.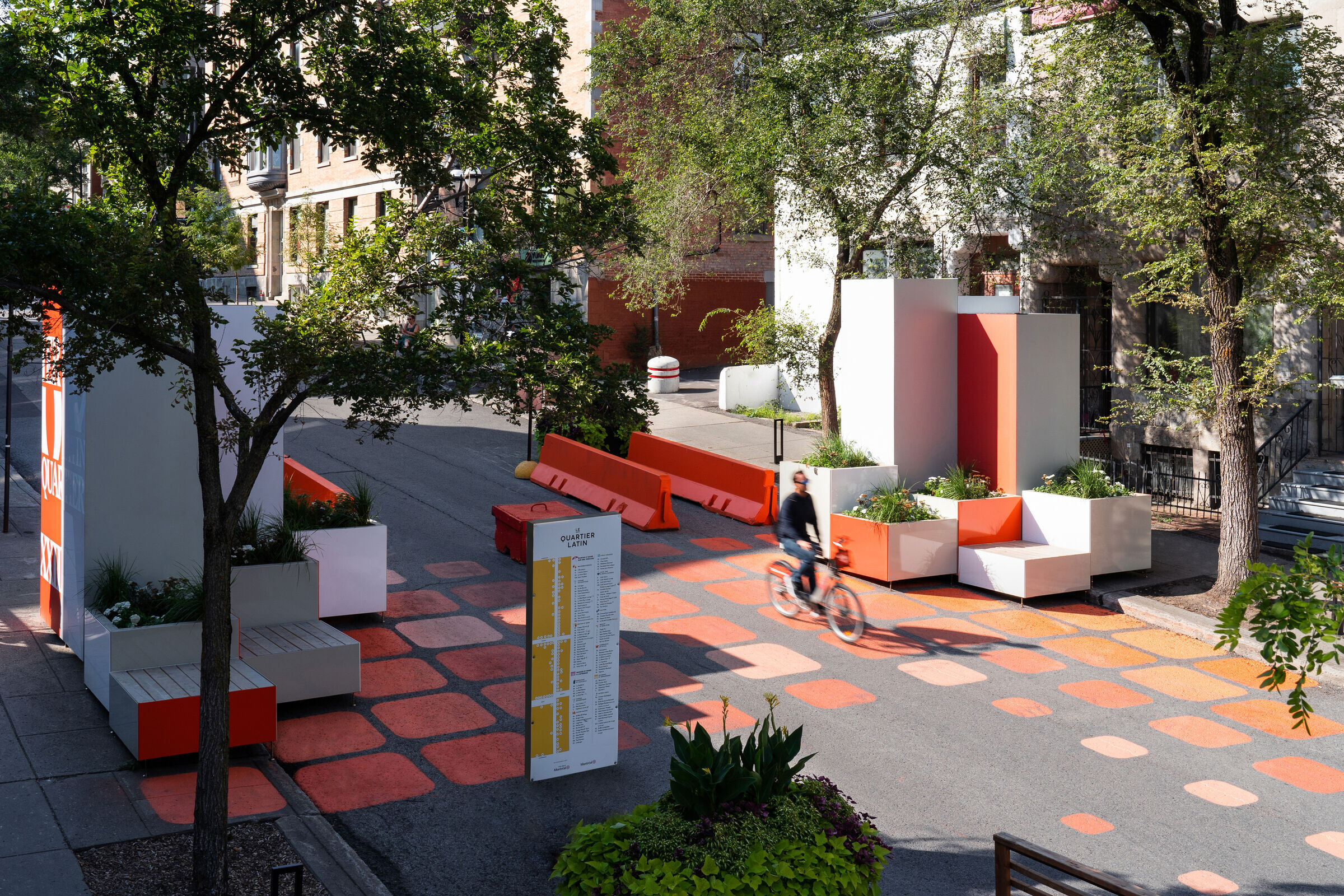 The multiple platforms are connected by a continuous street-art graphic intervention made of pixel patterns that run the length of the street, providing pedestrians with a constantly evolving visual journey.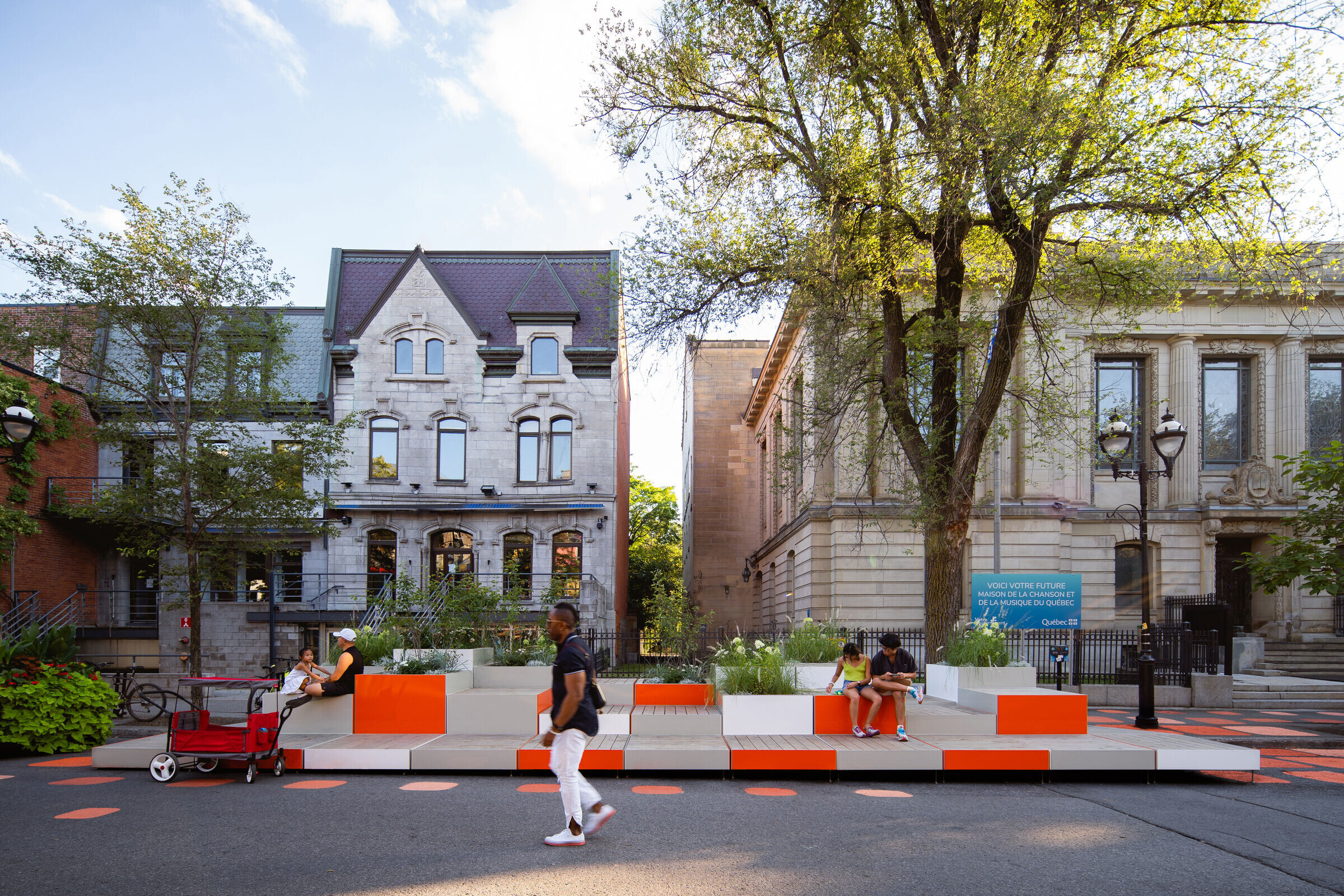 Therefore, by reshaping the streetscape into a linear stage, with dynamic pixelated pop-up seating layouts set at intervals along the street, the design pays tribute to festivals, circuses, and experimental arts, resulting in urban activation.