For a site in Banks Peninsula, New Zealand, architect Mitchell and designer Amy Douglas of Fabric Architecture (formerly Coll Architecture) developed a utility shed creatively designed to double as a sculptural light feature for future outdoor living space. Called Nightlight, the structure provides tool storage, outdoor amenities for washing up, and illumination for the surrounding garden.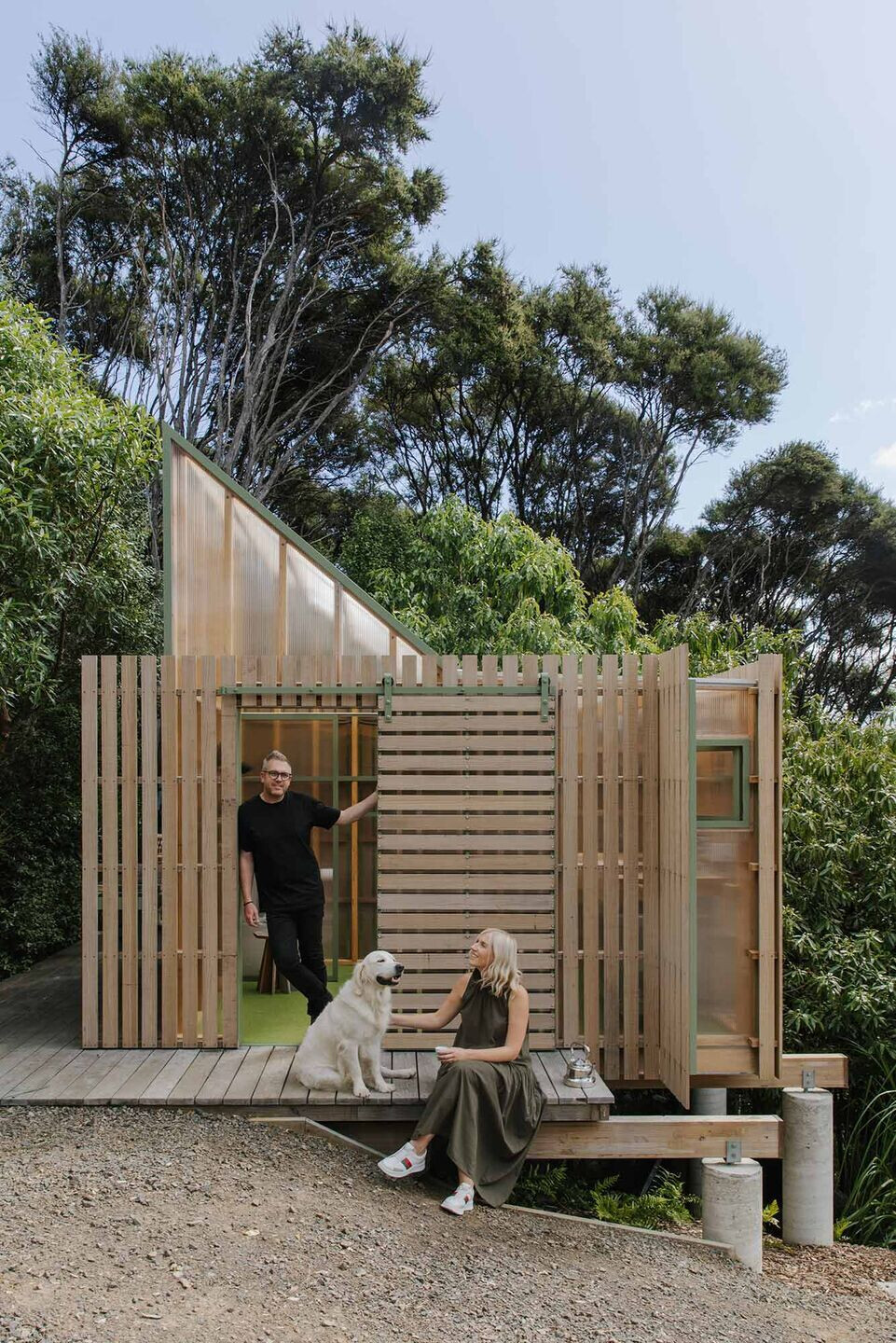 The shed includes a polycarbonate shell clad with Abodo Vulcan timber. The polycarbonate allows light to transmit through, while the Abodo screens lend texture and the impression of a Japanese lantern.
The Vulcan Screening is a combination of 88x18mm screening finished with one factory coat of Protector-Patina and 42.65mm uncoated Vulcan Screening, which will silver over time. The thermally modified timber is highly stable and contributes to the net negative embodied carbon.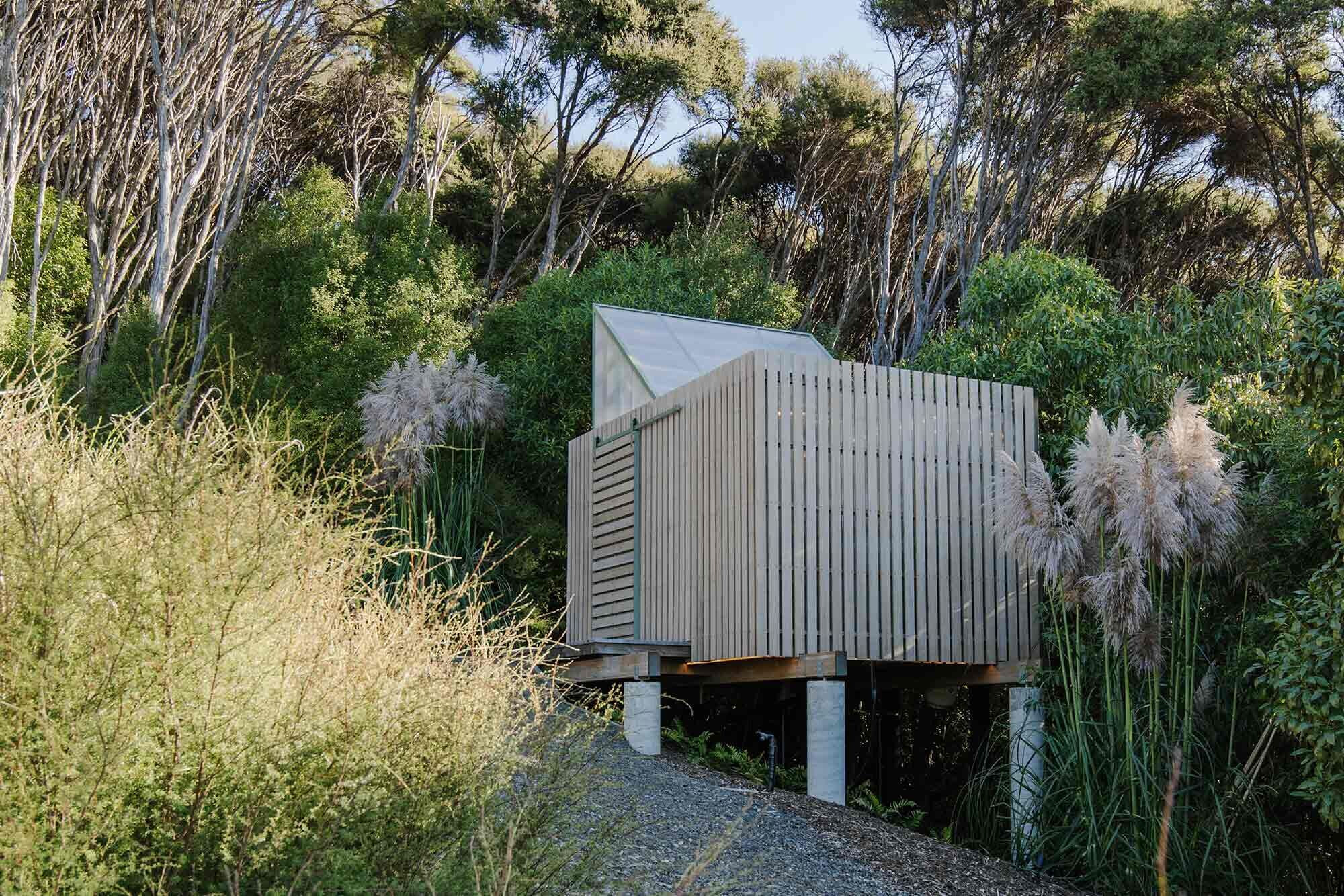 Internal framing is made of LVL, with locally sourced macrocarpa selected for decking. Adding visual warmth, the LVL framing is left exposed and includes mist green detailing for a splash of colour.
Constructed by hand, the construction system and polycarbonate shell, in particular, were easy to transport to a remote site and worked with hand tools. Other hand-worked elements include operable screens, surface sliders, windows, concrete pile footings, and a hot tub.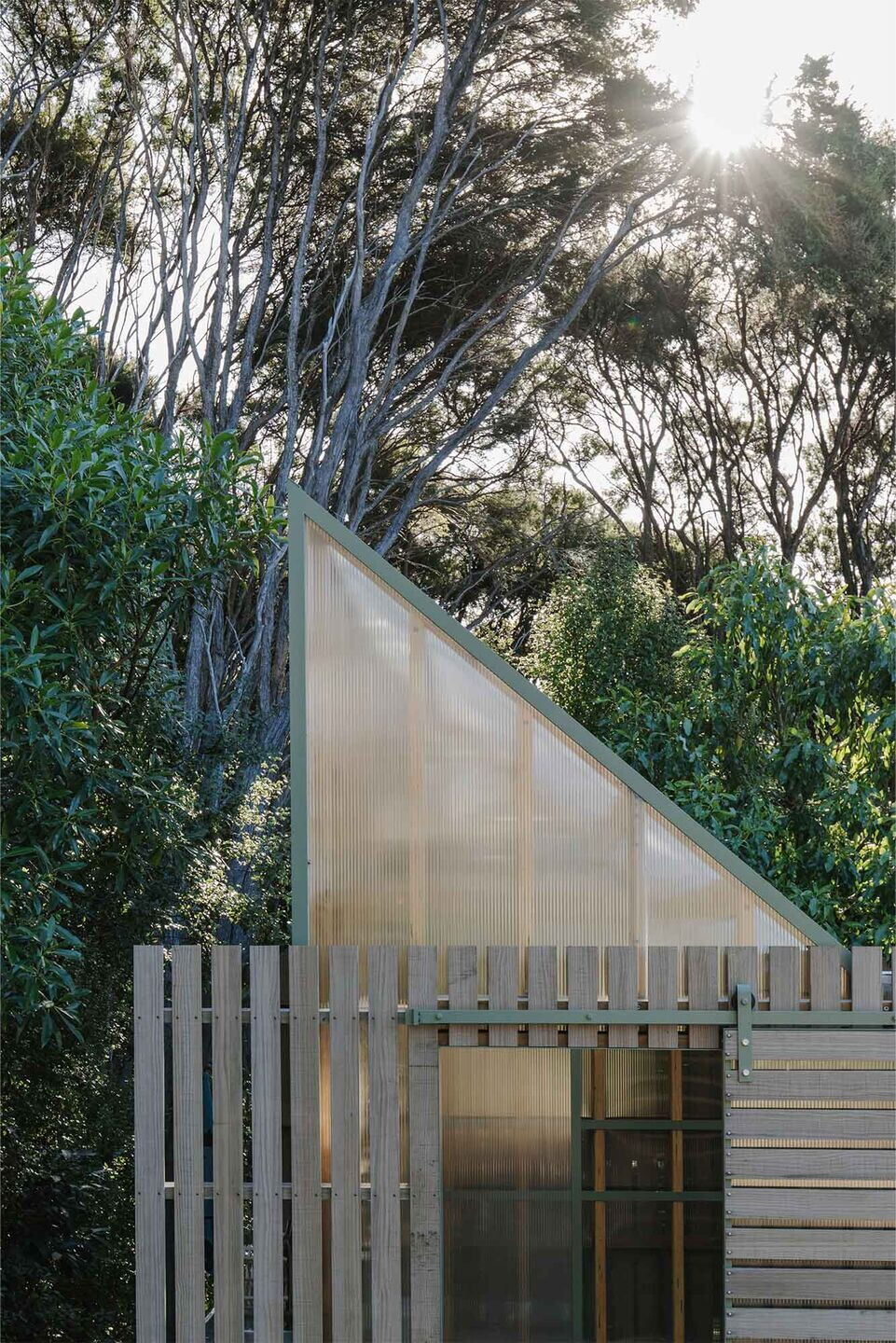 The project was awarded a 2022 New Zealand Architecture Award in the Small Architecture Project category.