In Ningbo City, China, the Qingxi Culture and History Museum by UAD is a new cultural and tourism building that integrates a tourist centre with spaces for displaying and experiencing local history and culture. The destination reflects local and site features in a low-profile gesture and a vernacular form.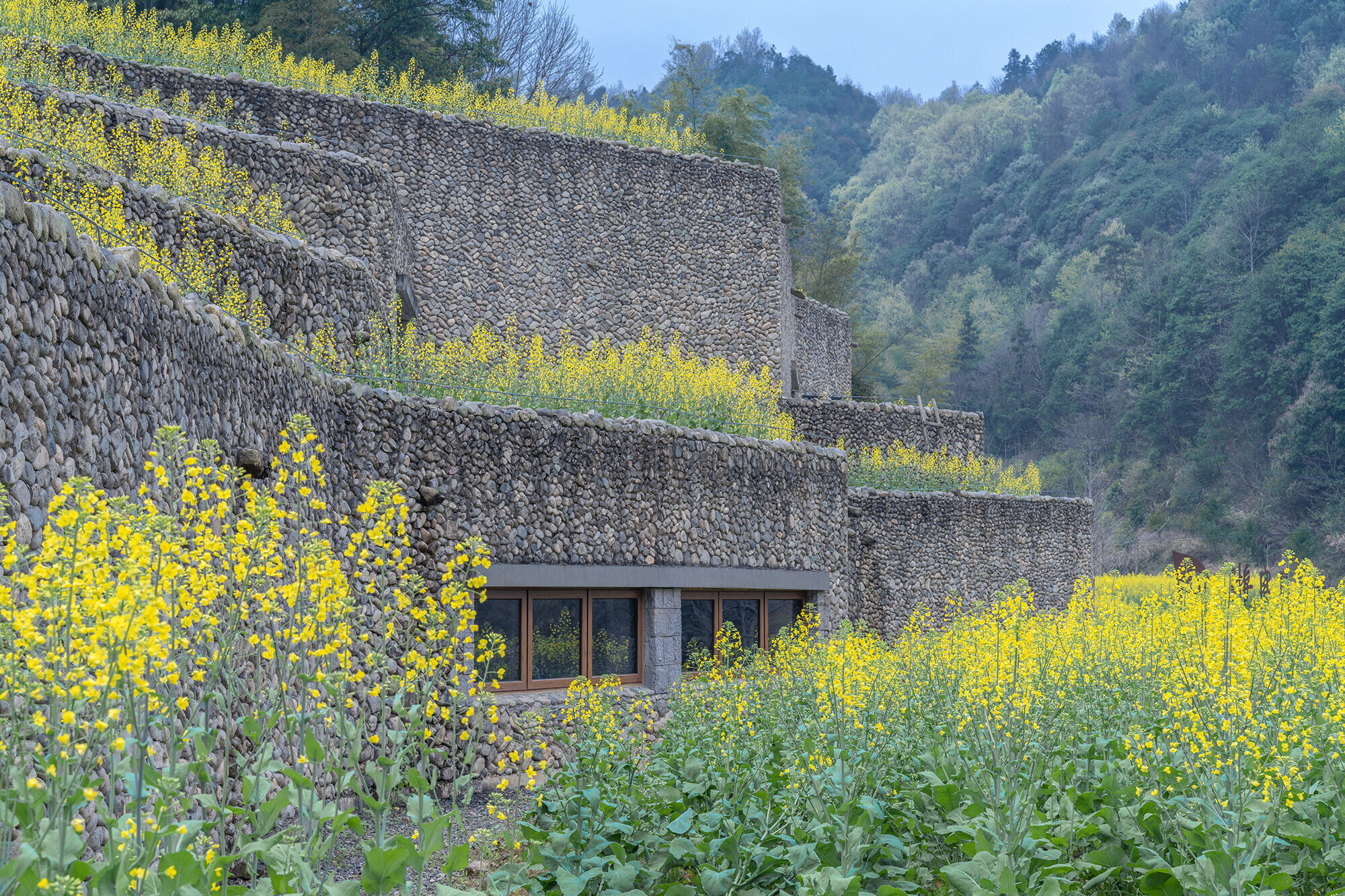 Far away from city life, the rural plot features a challenging topography with recessed platforms ascending from north to south with panoramic views on the north side of the terraced fields and mountains in the distance.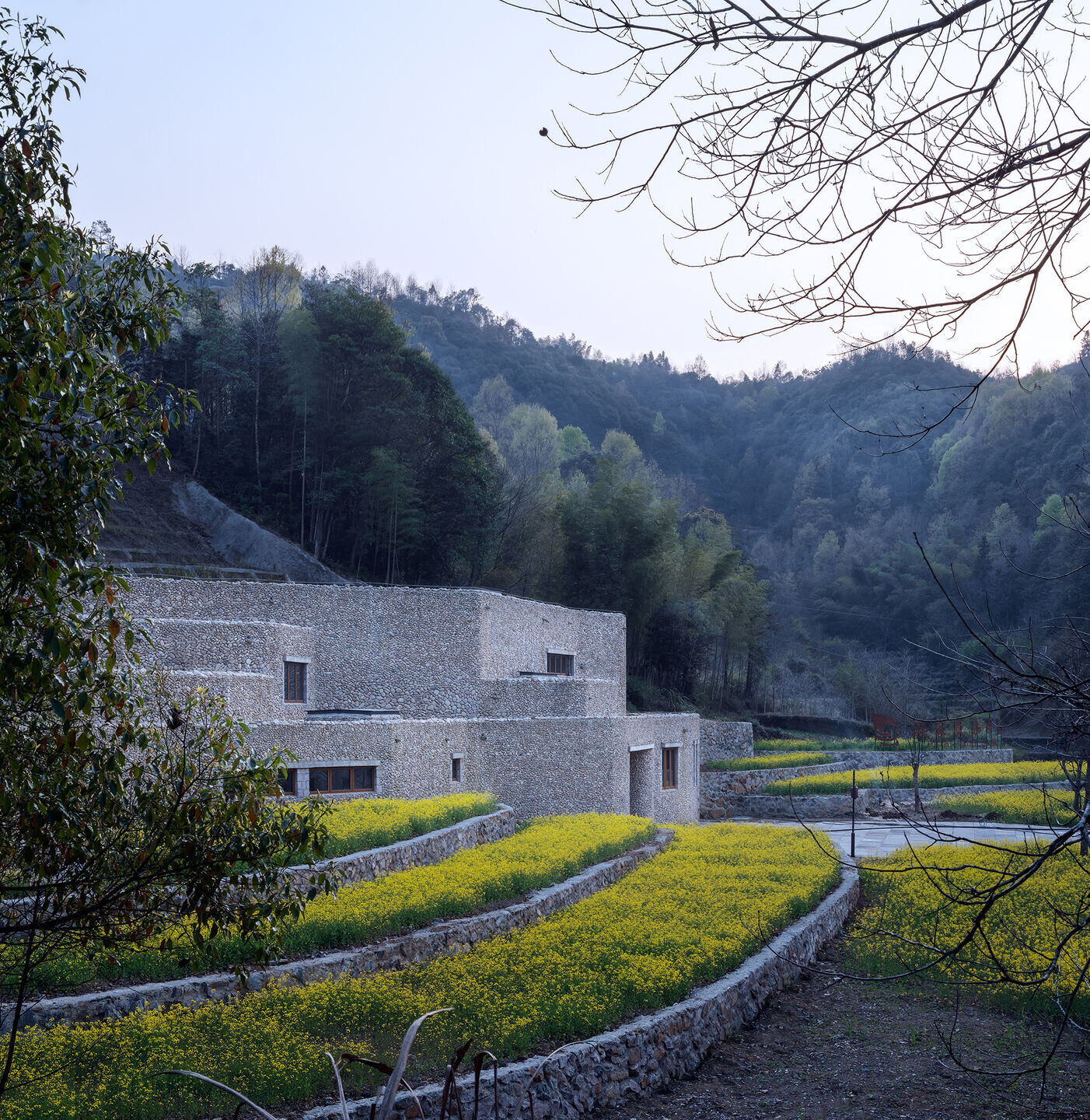 In response to the spectacular setting, respecting nature and blending with the environment was a key design aspect of the project with exterior spaces designed to adapt to the site's terrace while the architectural silhouette conforms to the terraced landform. Rooftops are planted with crops, in harmony with the fields nearby.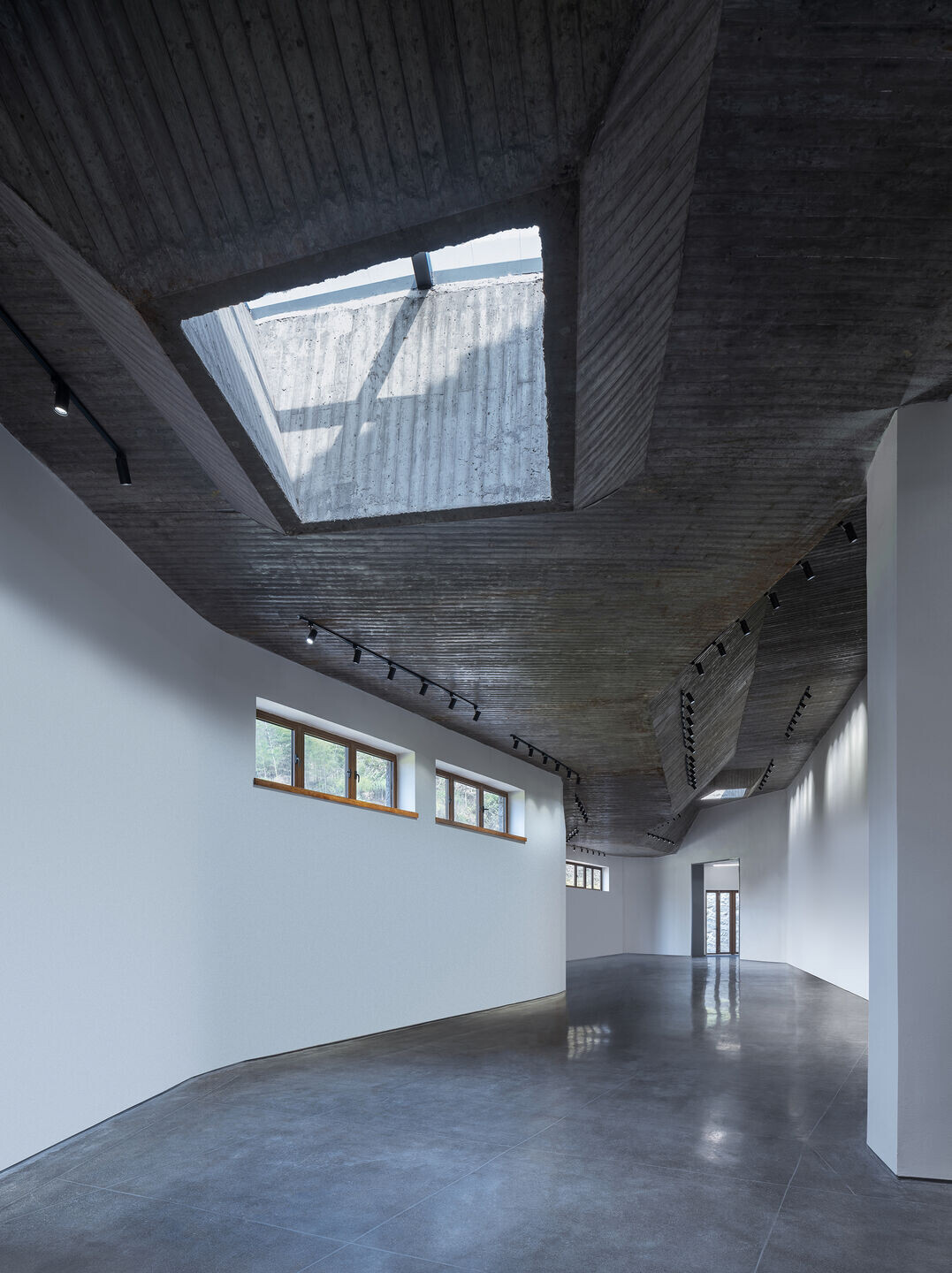 Interior spaces mimic the exterior form with irregular walls and a staggered roof that result in unique variations, like the diverse paths of the countryside. Natural light flows through windows and skylights, illuminating the walls and floor.
Throughout the construction process, local materials were selected with local stonemasons employed to construct the building. Details such as stone window frames and drip edges were meticulously made by local craftspeople.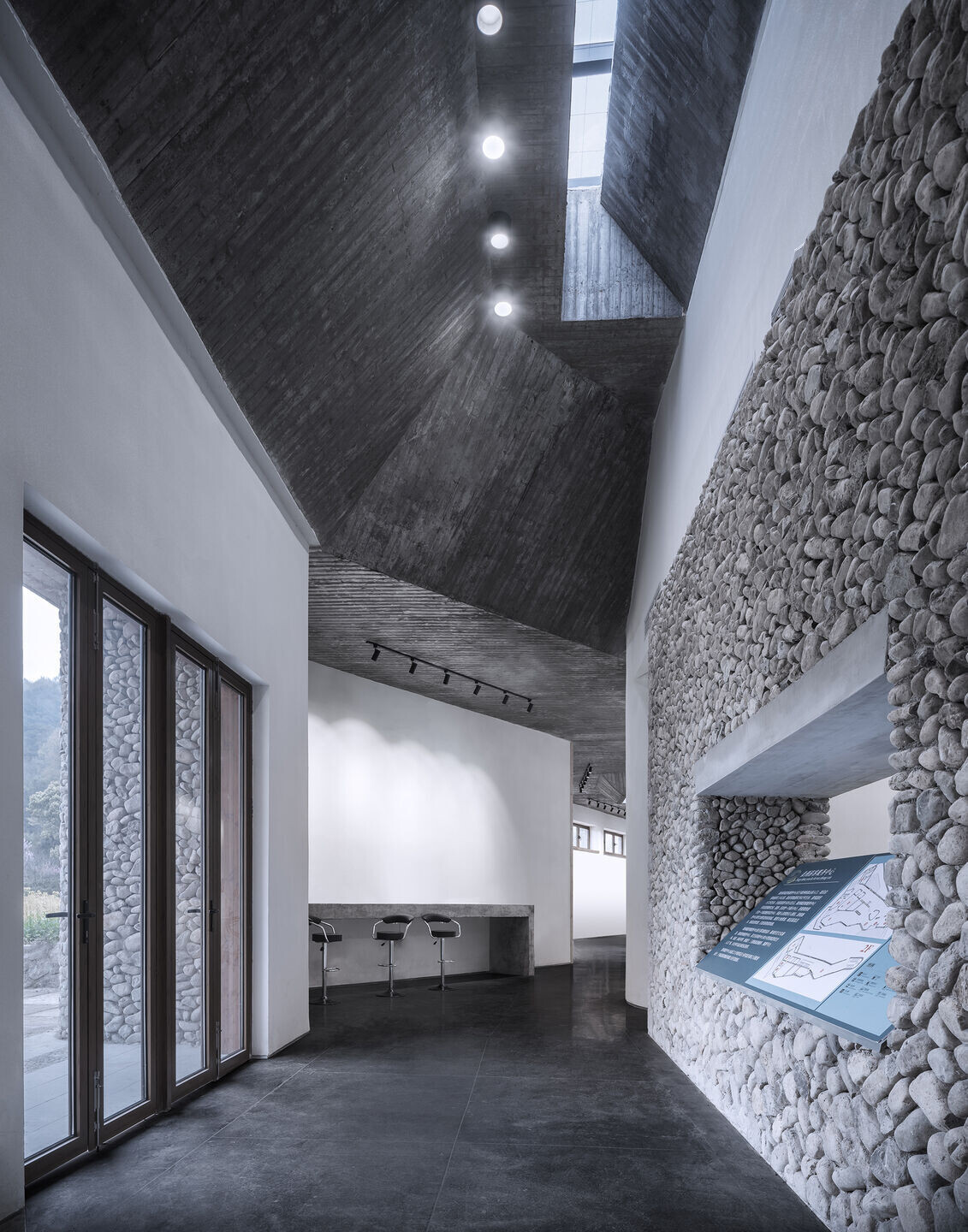 Interior materials likewise reveal the authenticity of the region with a fair-face concrete ceiling, white diatom mud wall, and wood-coloured doors and windows.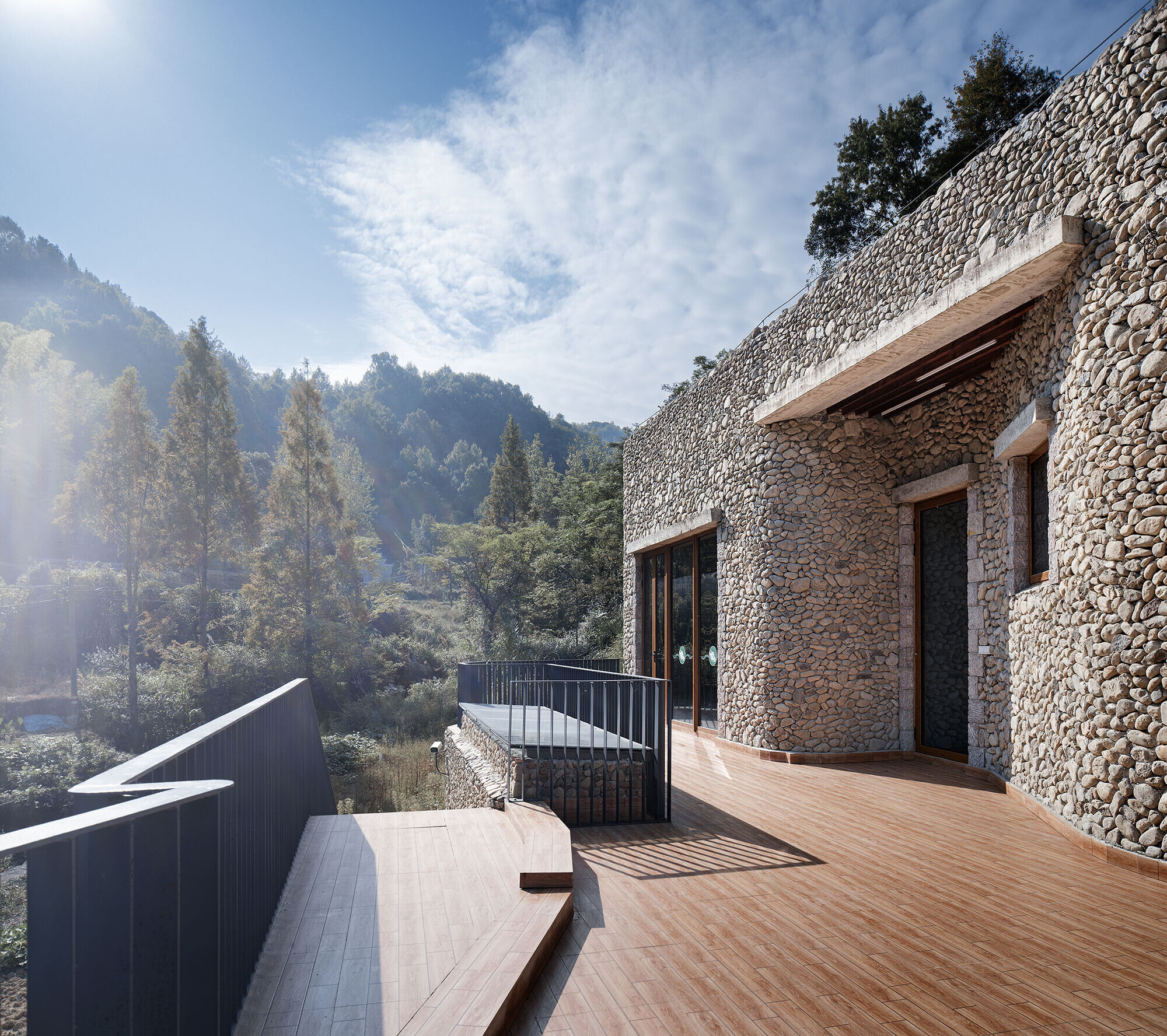 As a substantial building in such a context, the project embodies not only style and appearance but also expresses long-standing social, cultural and technical systems and the recognition of nature and local features.