By carefully and minimally restoring many beautiful details, the renovation of Palazzo Nianu by Georg Kayser Studio and Alessandro Venneri tells the story of the passing of time while creating a comfortable Italian home. Authentic and refined, the design includes a curated selection of vintage and custom-made furniture pieces and a holistic interior experience.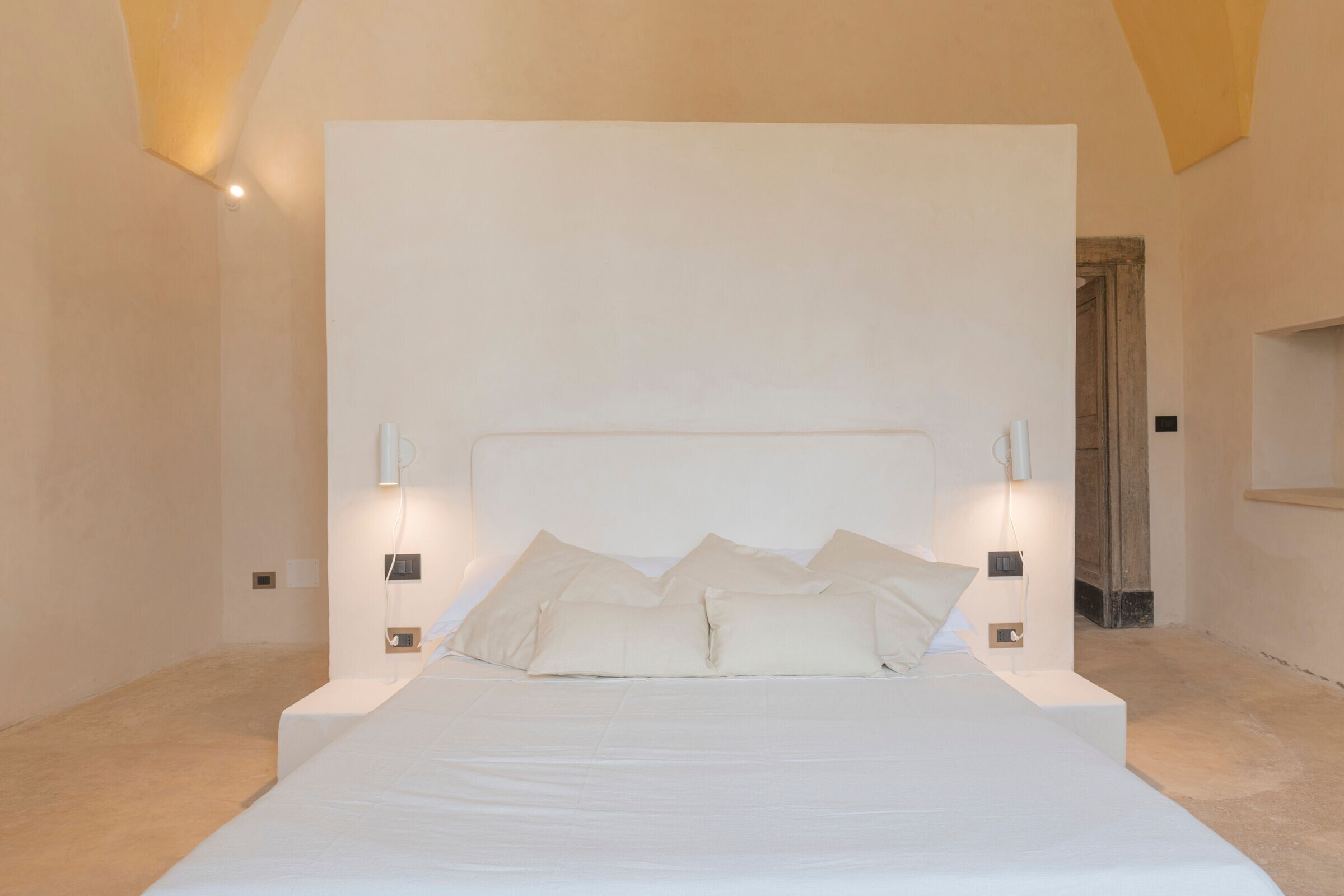 Formerly an abandoned building in the small village of Neviano (or Nianu as per local dialect), this palazzo was one of several empty and abandoned buildings waiting to be brought back to life. The restoration intended to preserve the original patina of the ceilings and walls as much as possible while paying close attention to a minimal utilization of materials, particularly local materials such as the ancient waterproof coating technique cocciopesto for floors and walls.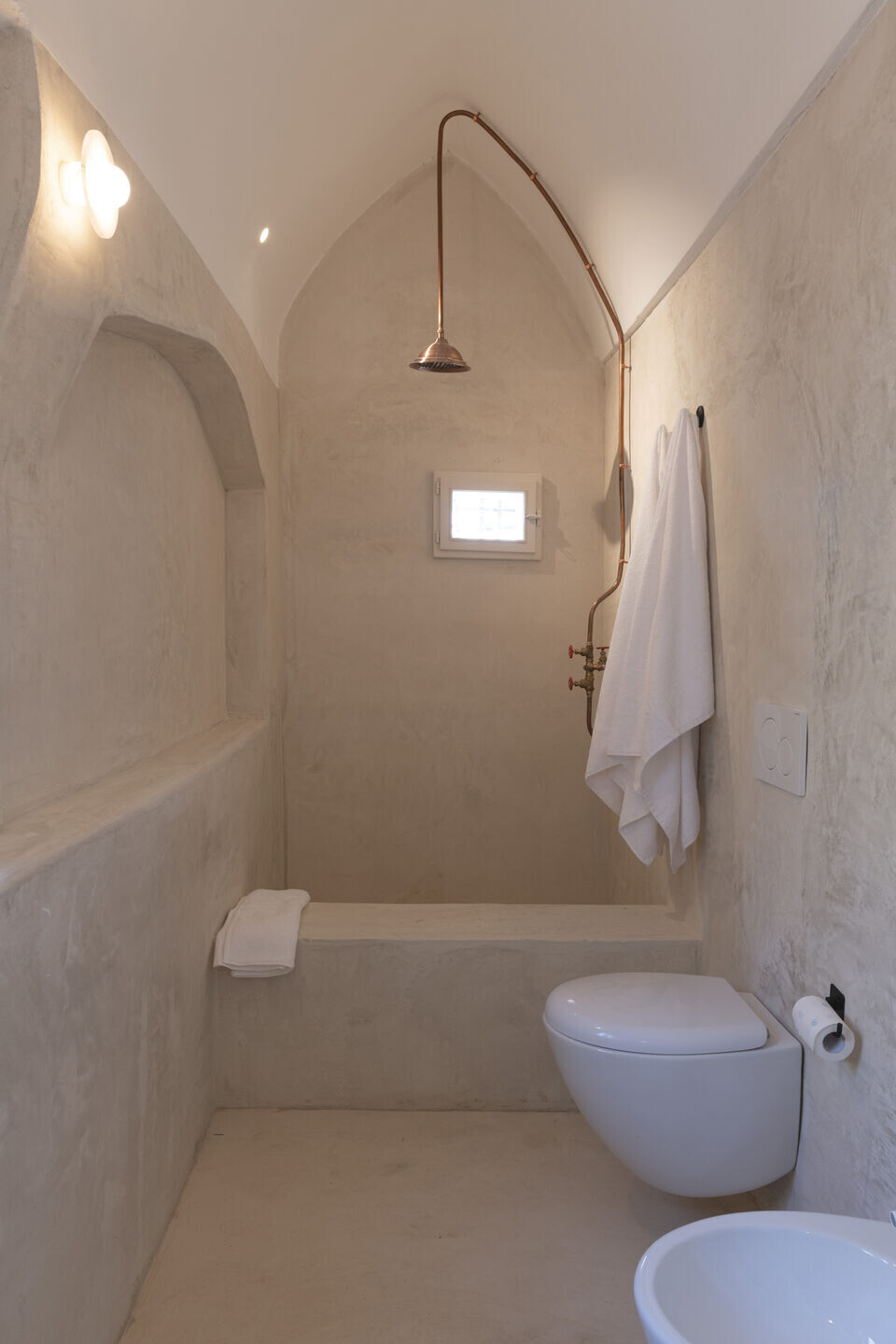 In particular, the terrace, with the mother church of S. Michele Arcangelo in the foreground, is a central space for taking in the landscape that surrounds it. The designers explain they attempted to make the most of this space by inserting a small plunge pool on the terrace with a view of the church dome.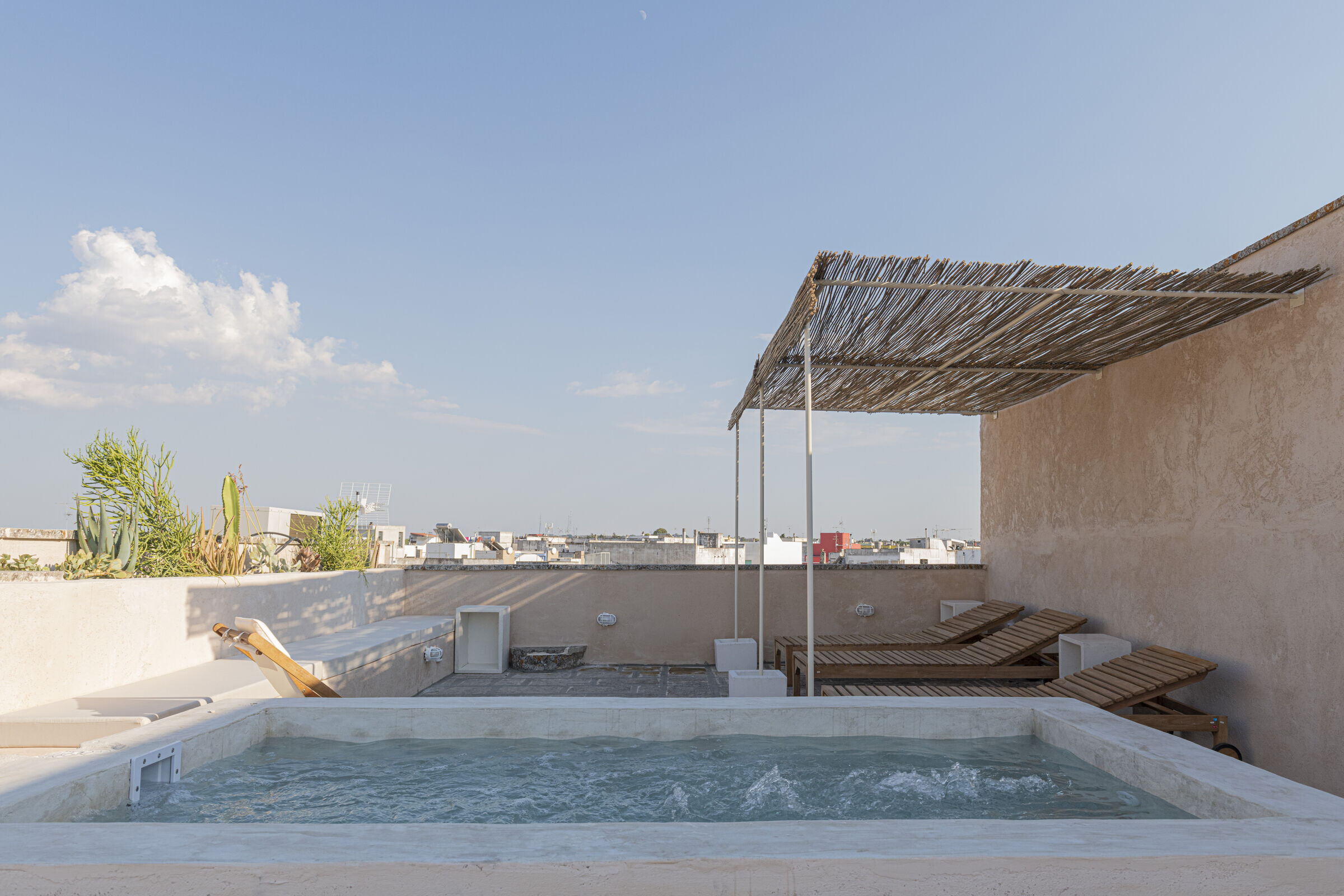 With vaulted ceilings of approximately five meters, the entrance preserves the appearance and spirit of the building as much as possible. The area is utilized as a living area with masonry seats, vintage chairs and lamps. New internal openings bring more light into interior spaces and establish new visual connections between rooms of different levels.
Upstairs is a dining room with original floor tiles and a kitchen built with masonry and covered in cocciopesto, with custom-made wooden doors made by a local carpenter. Even in the bathrooms, the designers attempted to provide fixed furnishings as much as possible and cover them in cocciopesto.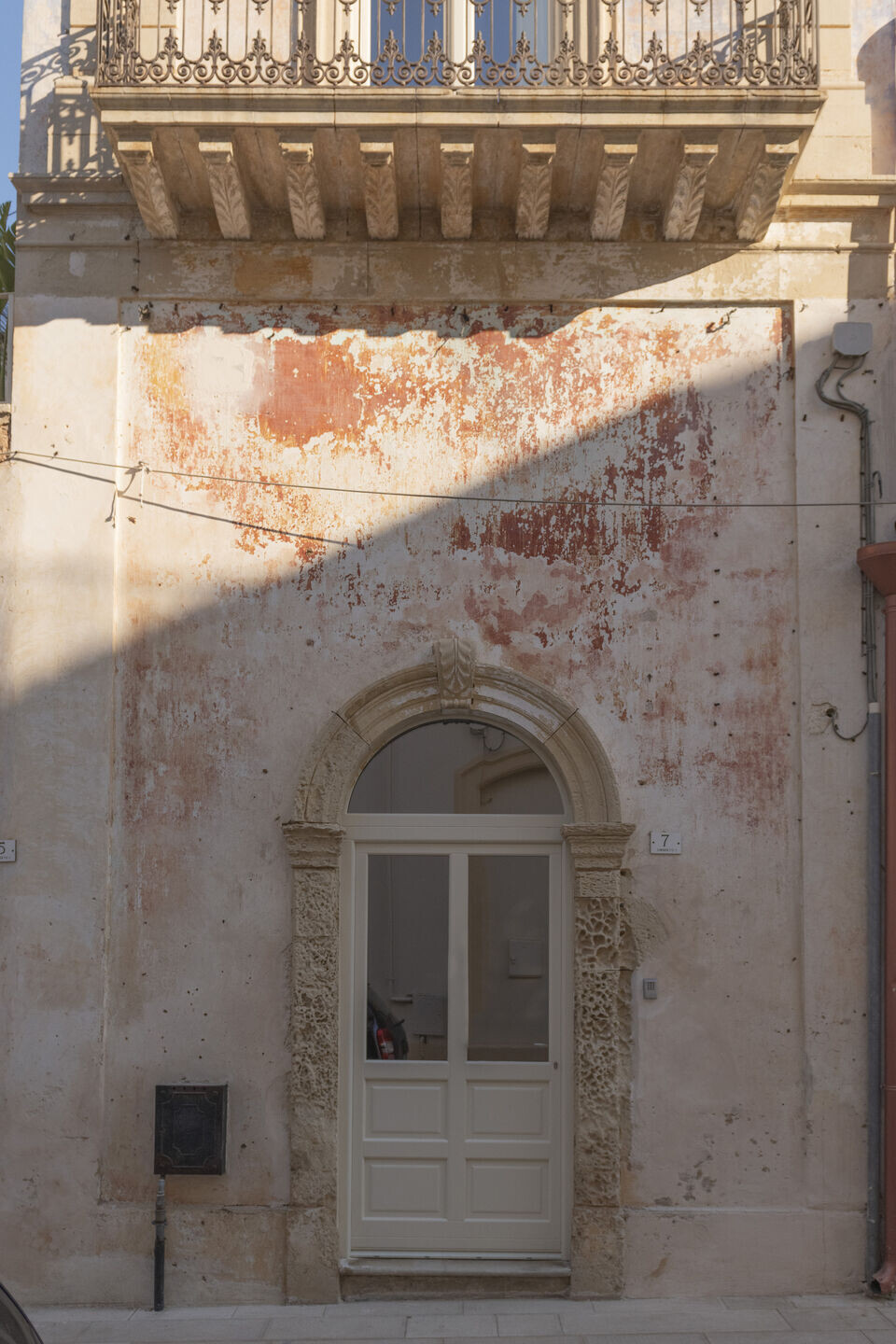 The bedrooms include a mix of inexpensive furnishing from typical shops such as Ikea, Zara Home, Sklum etc., alongside vintage pieces, such as Alessandro's grandmother's armchairs upholstered in white.