Nike opened a new building to celebrate the legacy of the world-renowned sports legend Serena Williams, at its Nike World Headquarters' (NWH) Campus in Beaverton, Oregon. Designed by Portland-based firm Skylab architecture, the new building covers more than 1 million square feet, the largest at NWH.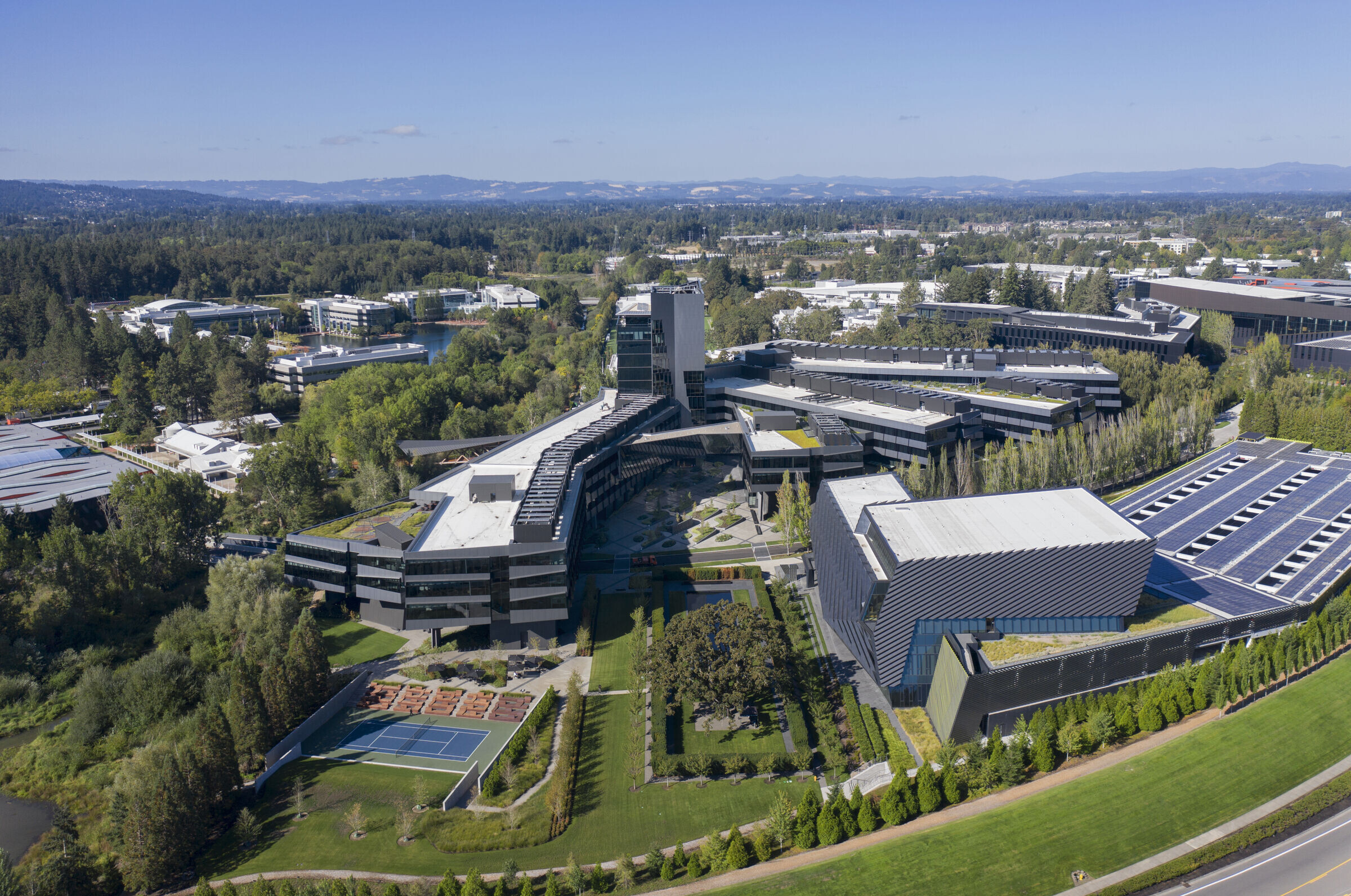 The campus comprises four distinct parts- three wings linked by a 12-storey tower with shared amenities for the entire campus. The idea of flow, a dynamic planning strategy that is both efficient and informed, is central to the design, facilitating unplanned interactions and prospects among designers and various parts of the business.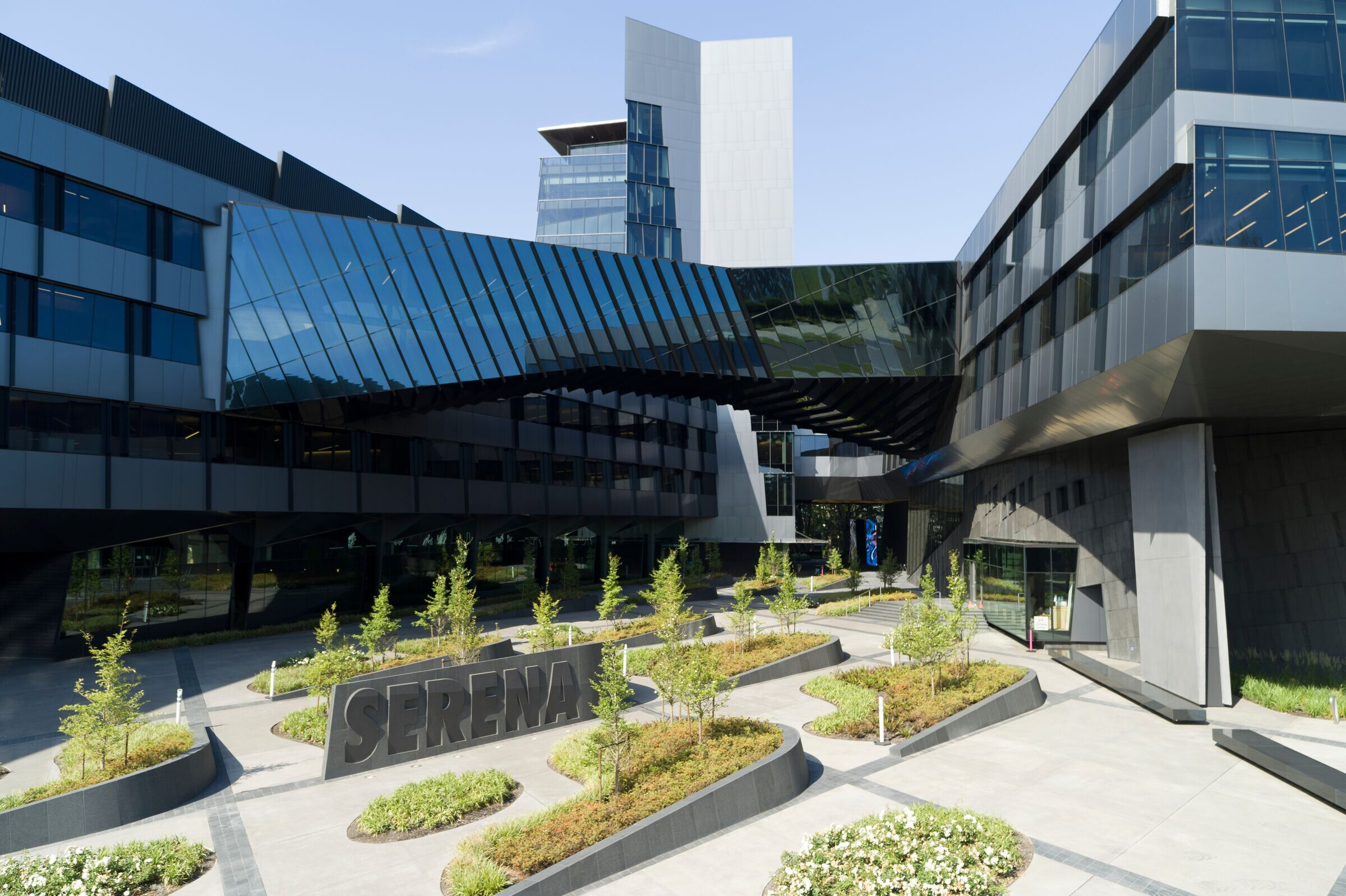 The project fosters connectivity and cohesiveness by allowing the entire design process to be carried out in an integrated environment – from the initial sketch to prototype to actual product development, all in a single building.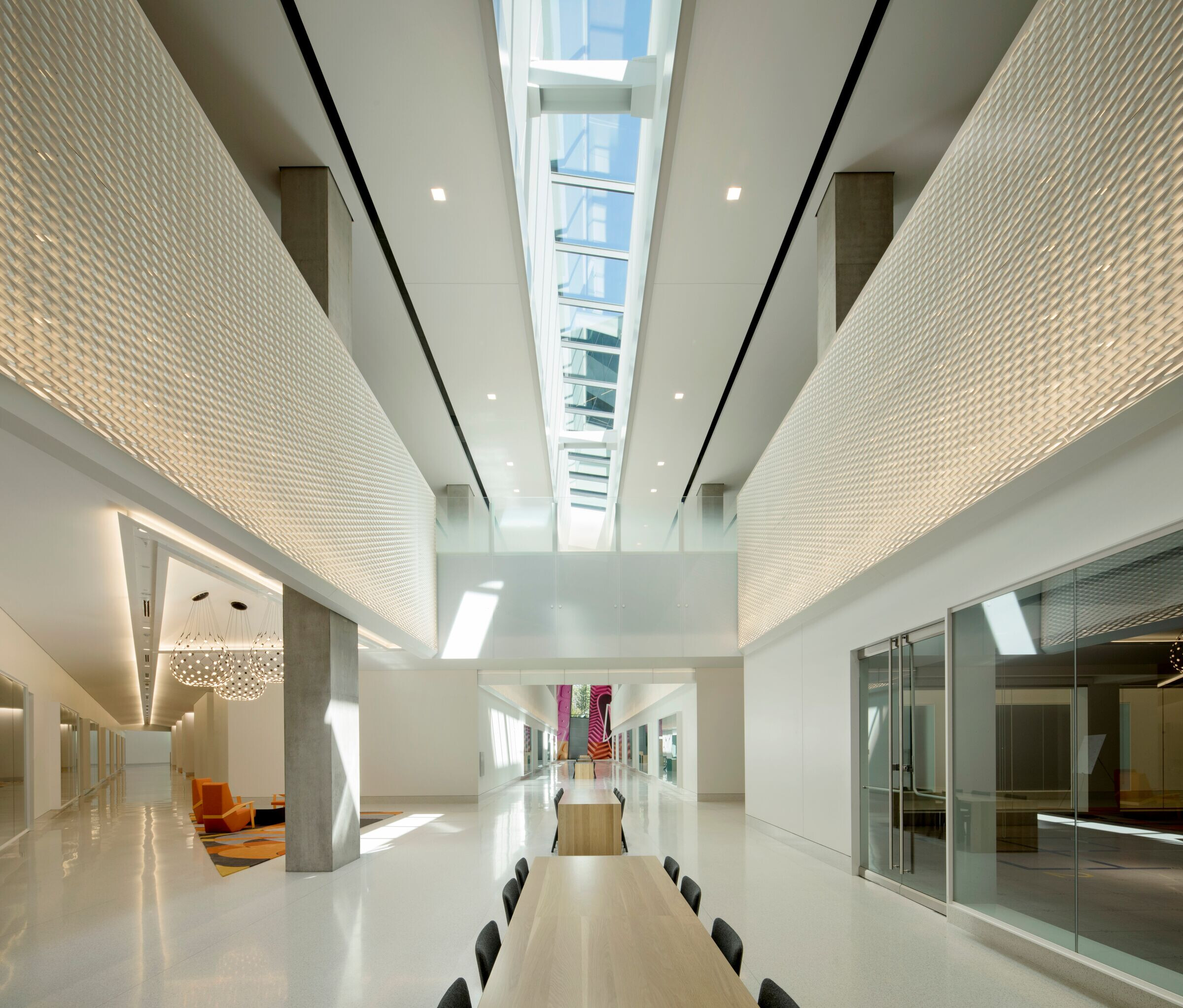 The fundamental design objective was to preserve and strengthen the ecology while responding to the site's immediate context. Formerly housing a parking space and an access road adjacent to a stretch of wetlands, the site called for an opportunity to embrace the surrounding landscape into the design while giving back to nature. To achieve this, the existing road was turned into an underground passageway, connecting the building to the surrounding wetlands.
Outdoor spaces in-between wings and along this new edge are treated with equal sensitivity to establish an indoor-outdoor connection. Courtyards, tennis courts, plazas and gardens serve as informal spaces that break down the scale of the building.
Each of the individual wings gradually slopes to the south and features green roofs and a catchment system that minimizes stormwater runoff. A 260-kW photovoltaic array serves as an extended façade and conceals the rooftop mechanical systems.
With energy-efficient systems, water conservation, green materials and response to the context, the building has been certified LEED Platinum, thus, pushing the boundaries of design towards sustainability.