In a prominent heritage building in Kolkata, The Half Arc Office celebrates dramatic ceiling heights and expansive spaces with the insertion of new, modern office space by Spaces & Design.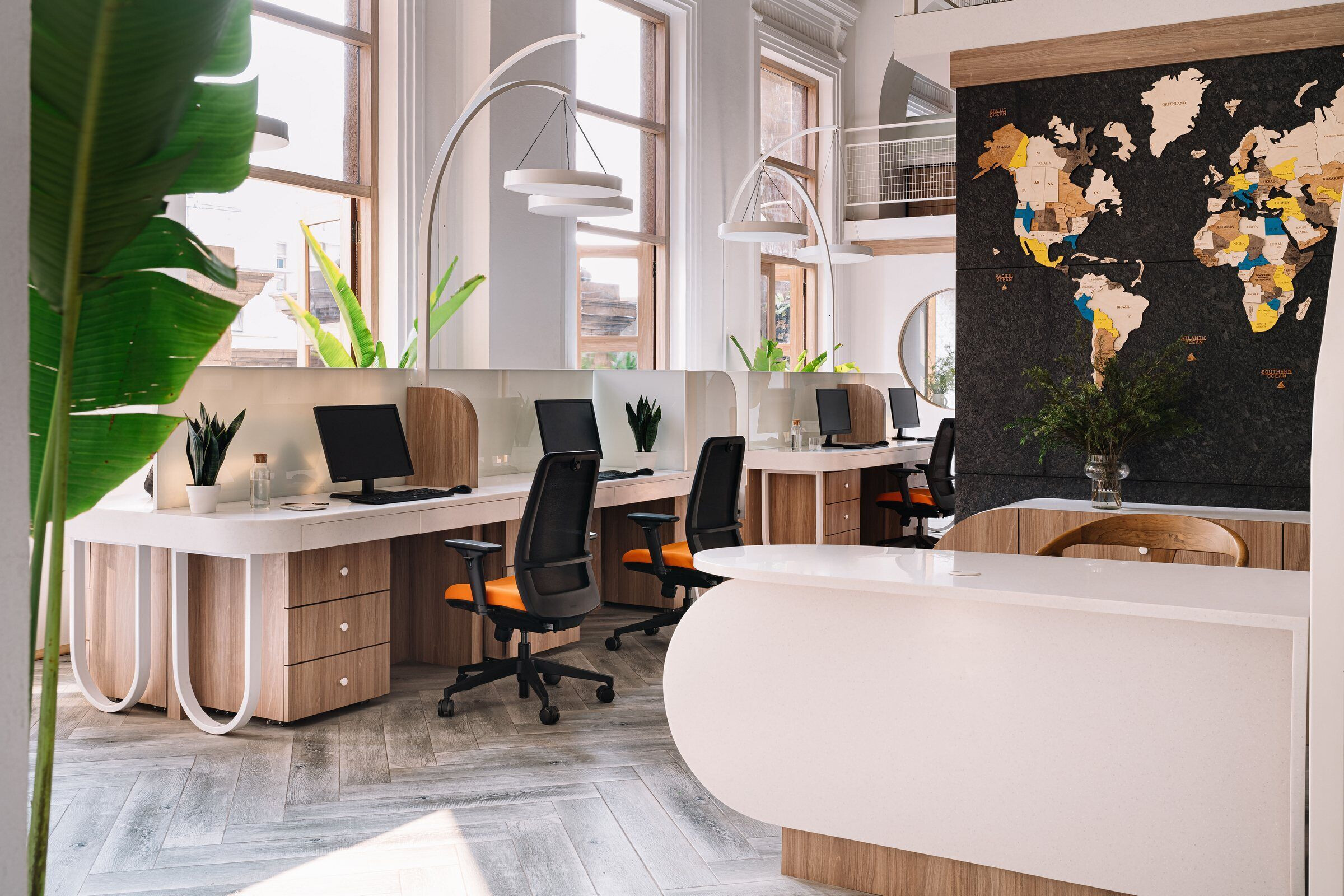 Offering panoramic views over surrounding vistas, the 2200 square foot office space includes ceiling heights of 20 feet within the building and staggering 39-foot ceilings on the terrace.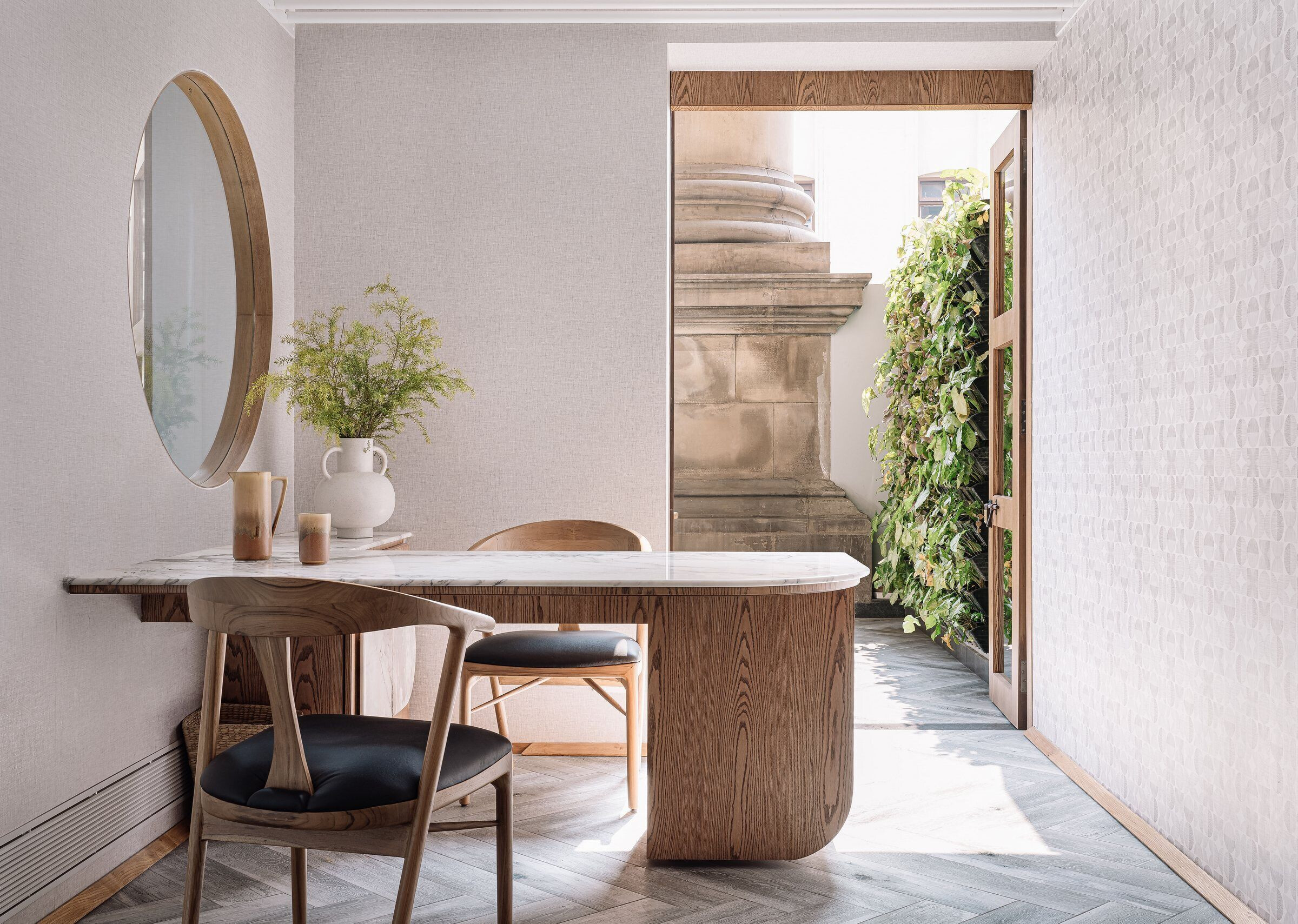 Upon moving through a portal-like passage to the entrance, visitors are greeted by two distinct half arcs intersecting the entrance where the passage meets the reception area. In addition to announcing the building's entrance, the arcs frame the dramatic double-height space beyond.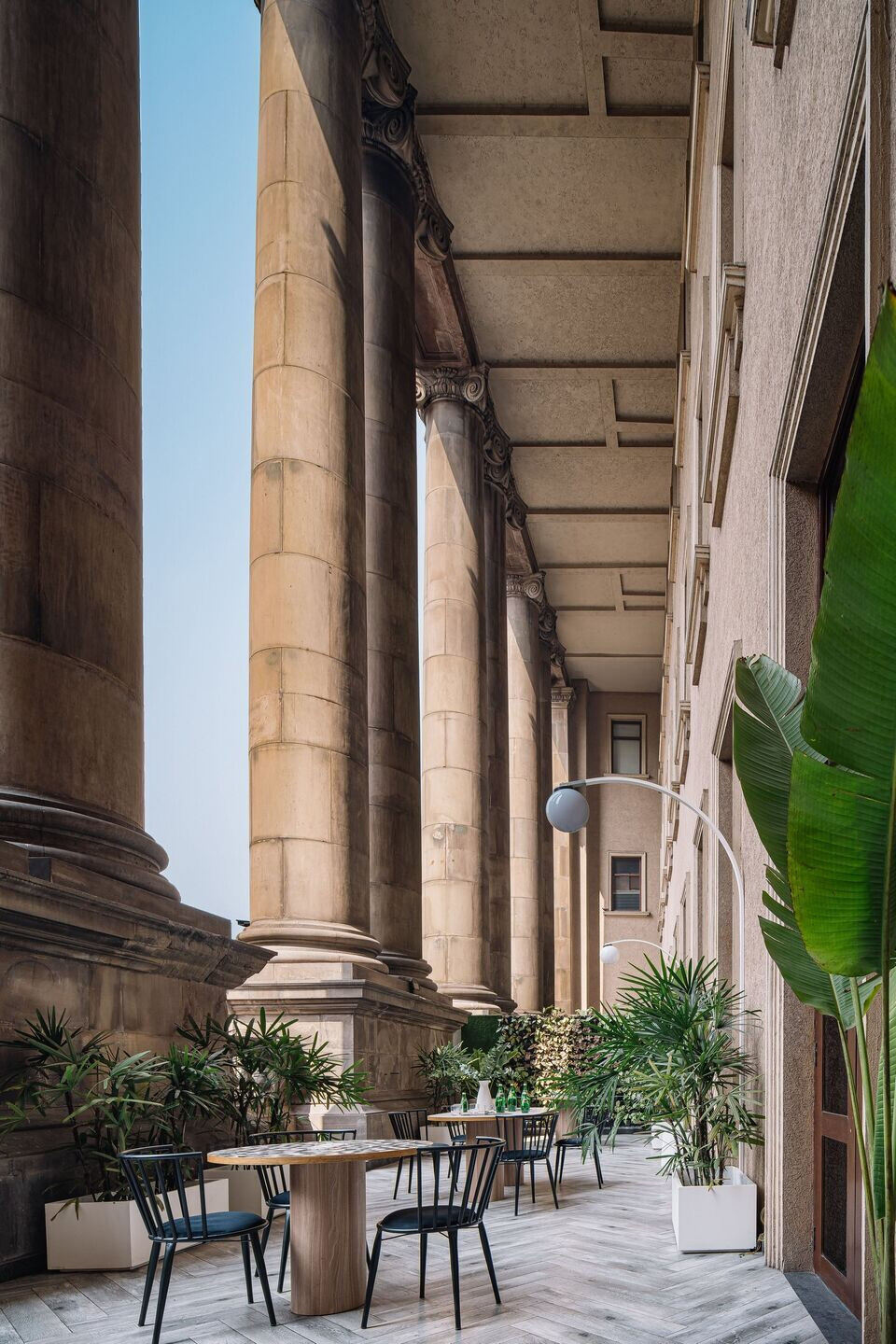 A colour scheme of light and milky white shades alongside textured materials and bespoke furniture features throughout. Modern touches include workstations with integrated half-arc lights, adding to the theme of the space while offering functional task lighting.
The original ceiling is left exposed and painted white alongside other construction details that were left intact to ensure the integrity and original character of the building.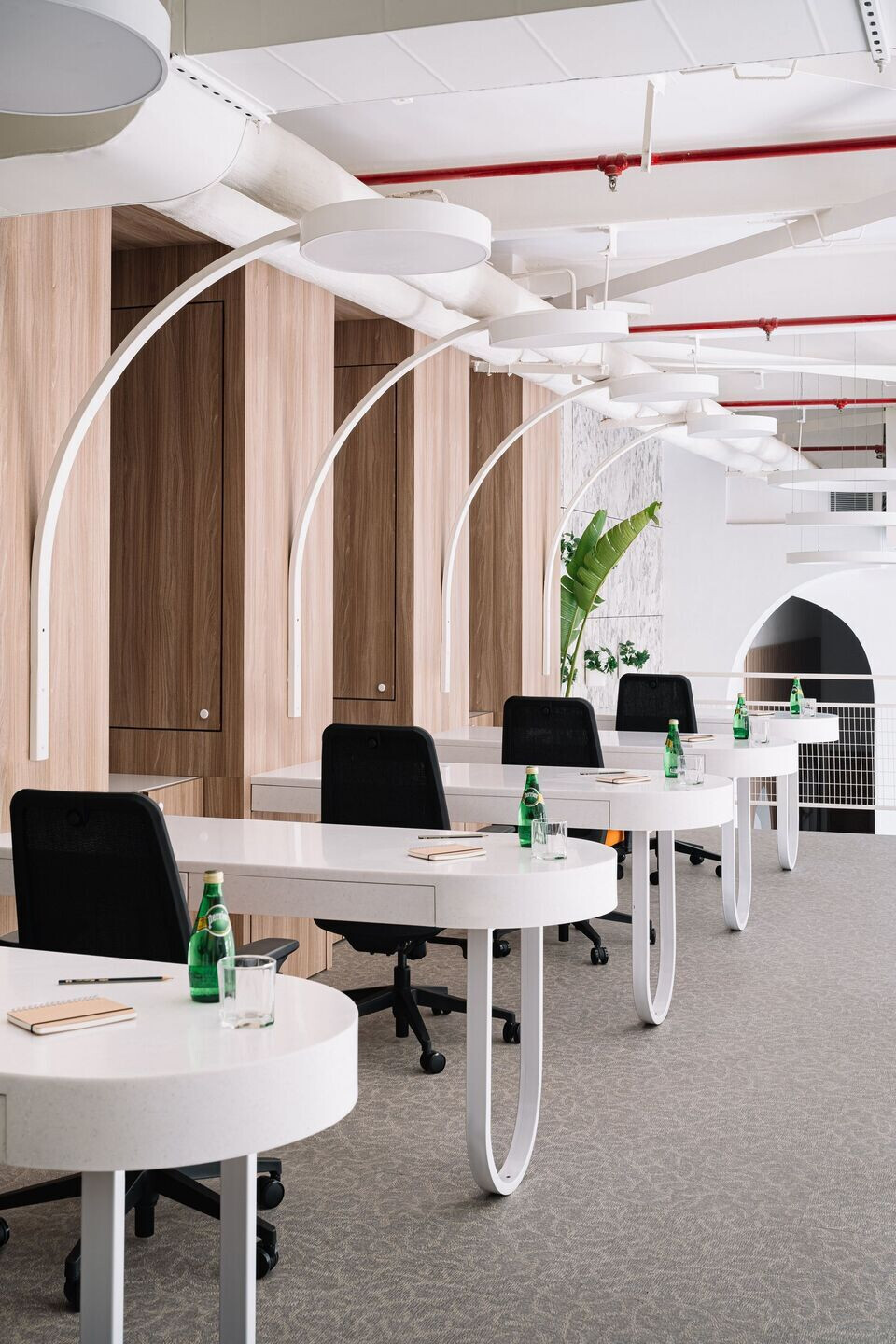 The layout of the office comprises a lower floor and a mezzanine with a large terrace. Workstations overlook the terrace and nearby Hoogly River. The upper mezzanine floor also includes bespoke workstations.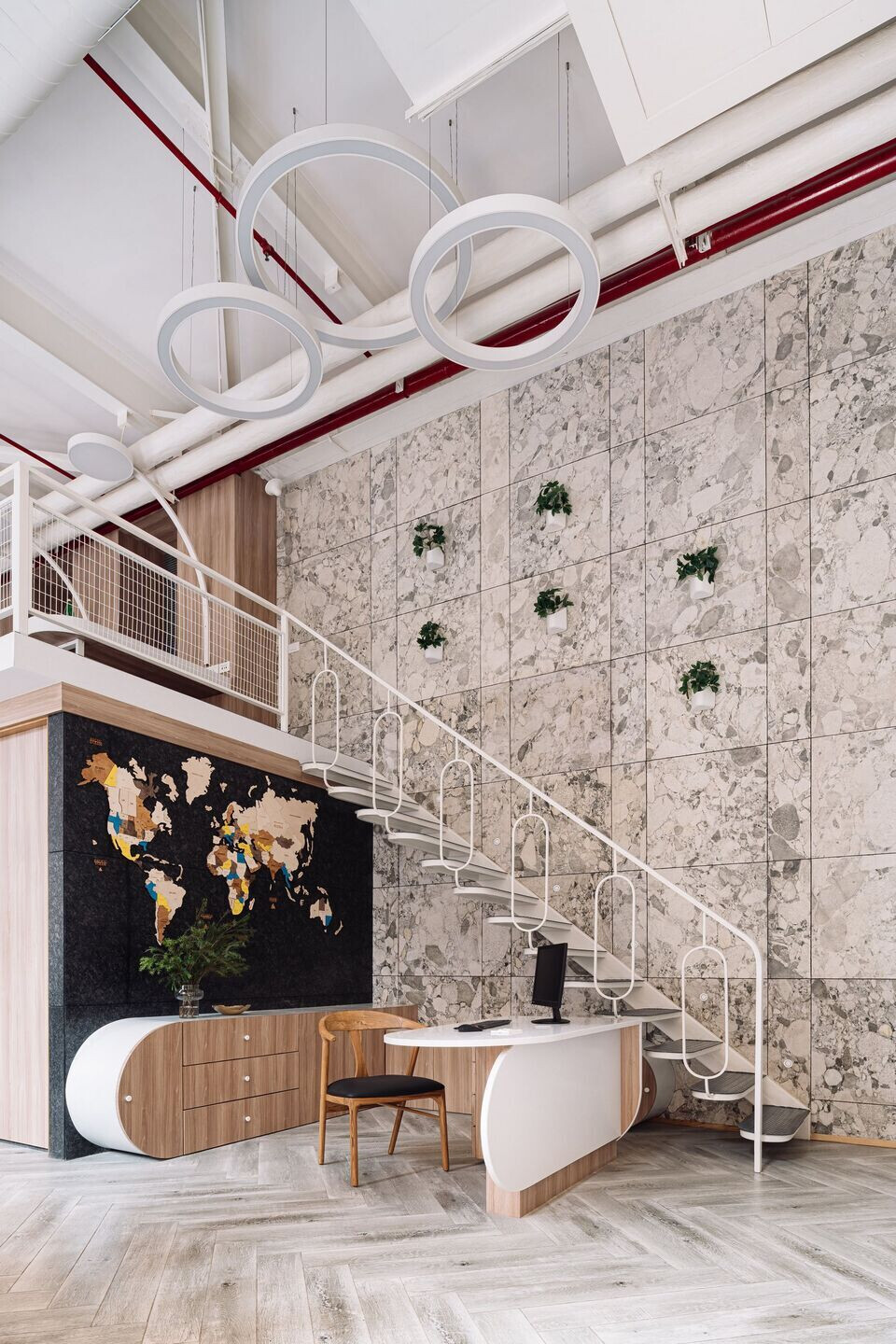 The terrace, with its picturesque views and colossal height, offers a particularly appealing space for informal meetings and relaxation and serves as an excellent example of how the nature of a historic property can contribute to the essence of a modern workspace.