Bizzabo, a company that specializes in online meetings. In-person meetings are swiftly going out of style as working from home and across borders is becoming more popular. Bizzabo helps to manage large online events and meetings. They help to make the events as fun and engaging as possible, while also giving the event leaders some peace of mind.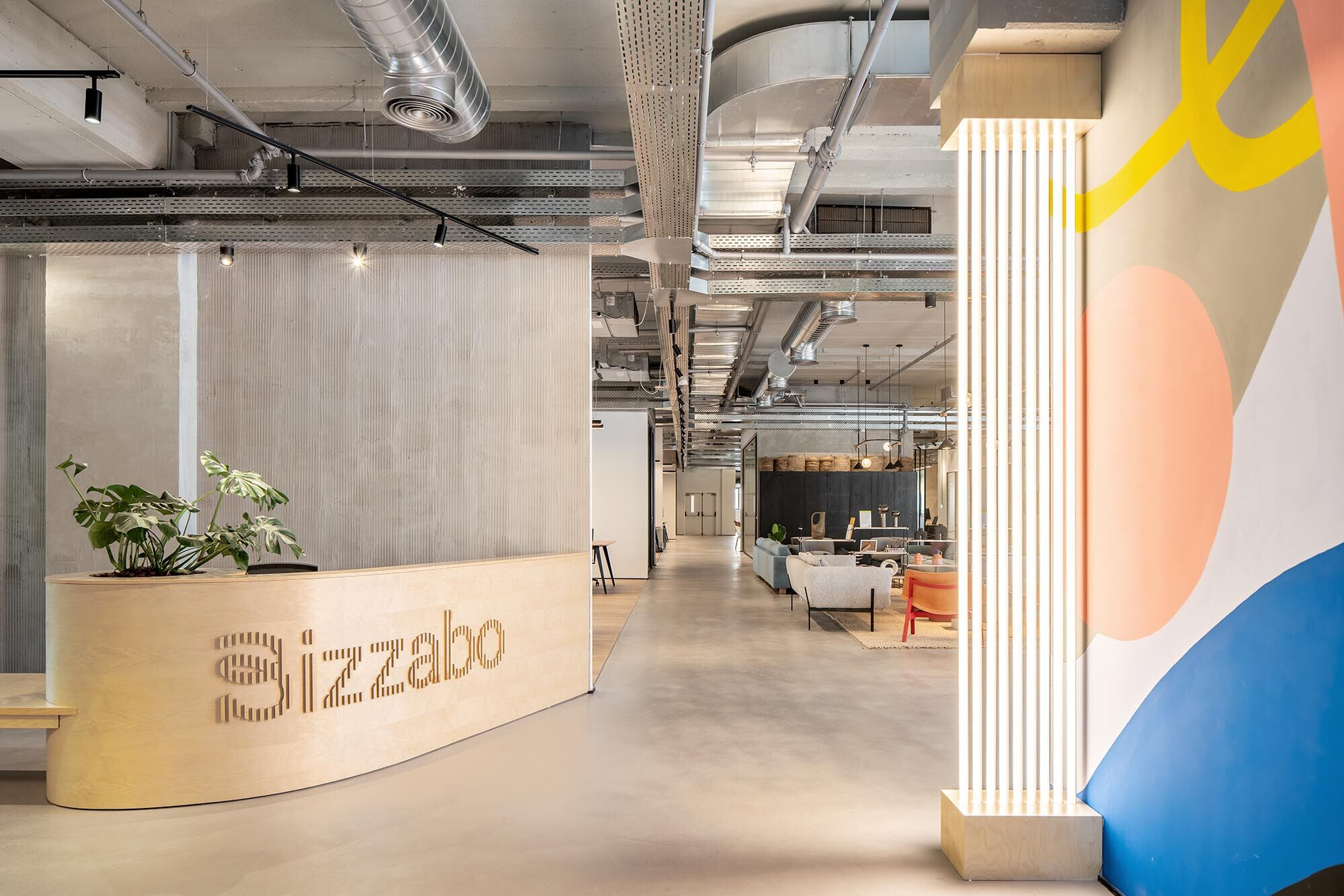 Running a large online event is challenging enough, but managing a great online event is an even more daunting task. There's a lot of work that goes into planning the event and executing it perfectly. Likewise, the employees will likely need some time afterward to unwind and recuperate to avoid burnout. This inspired us to create a space that focuses on relaxation.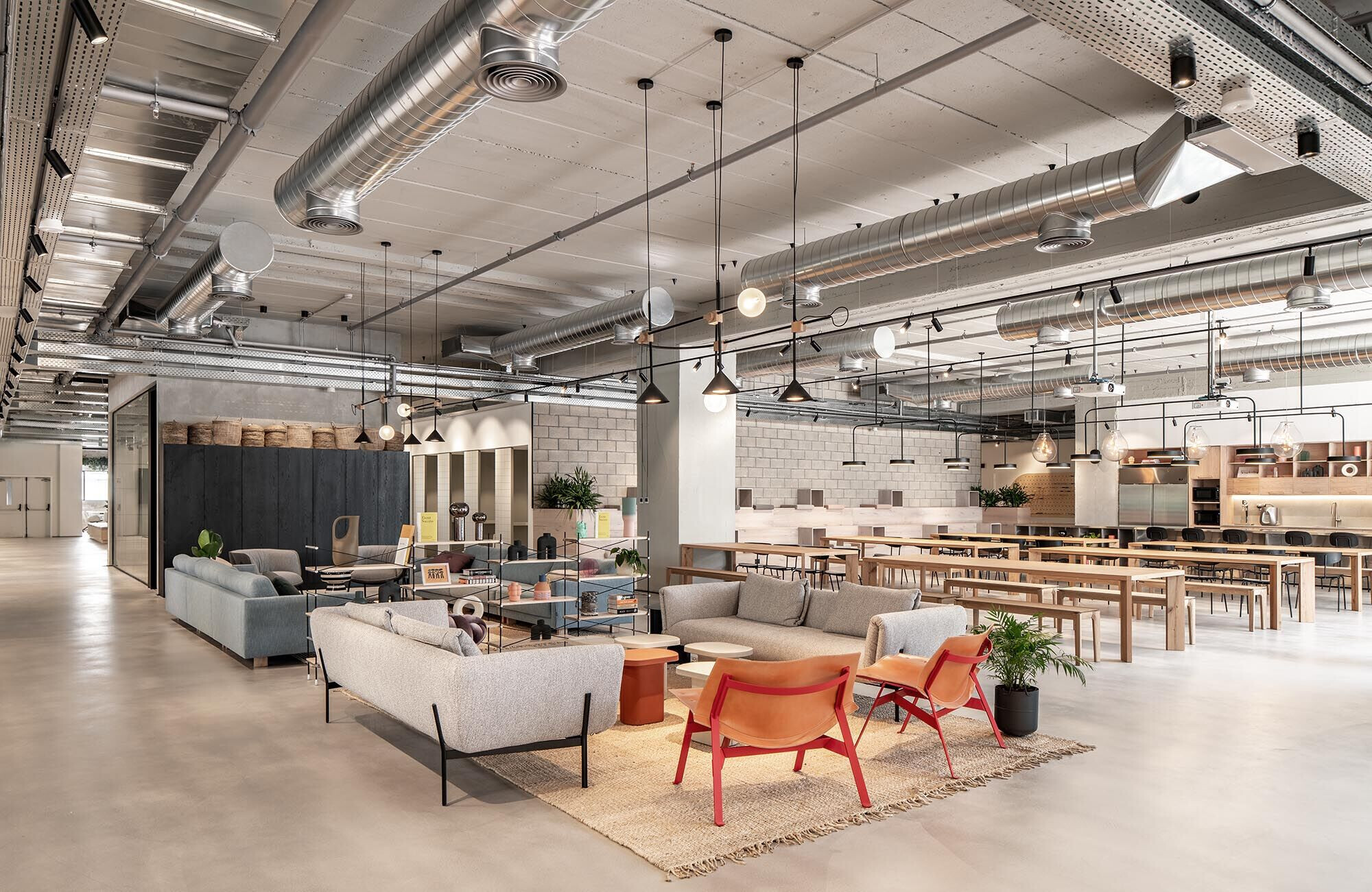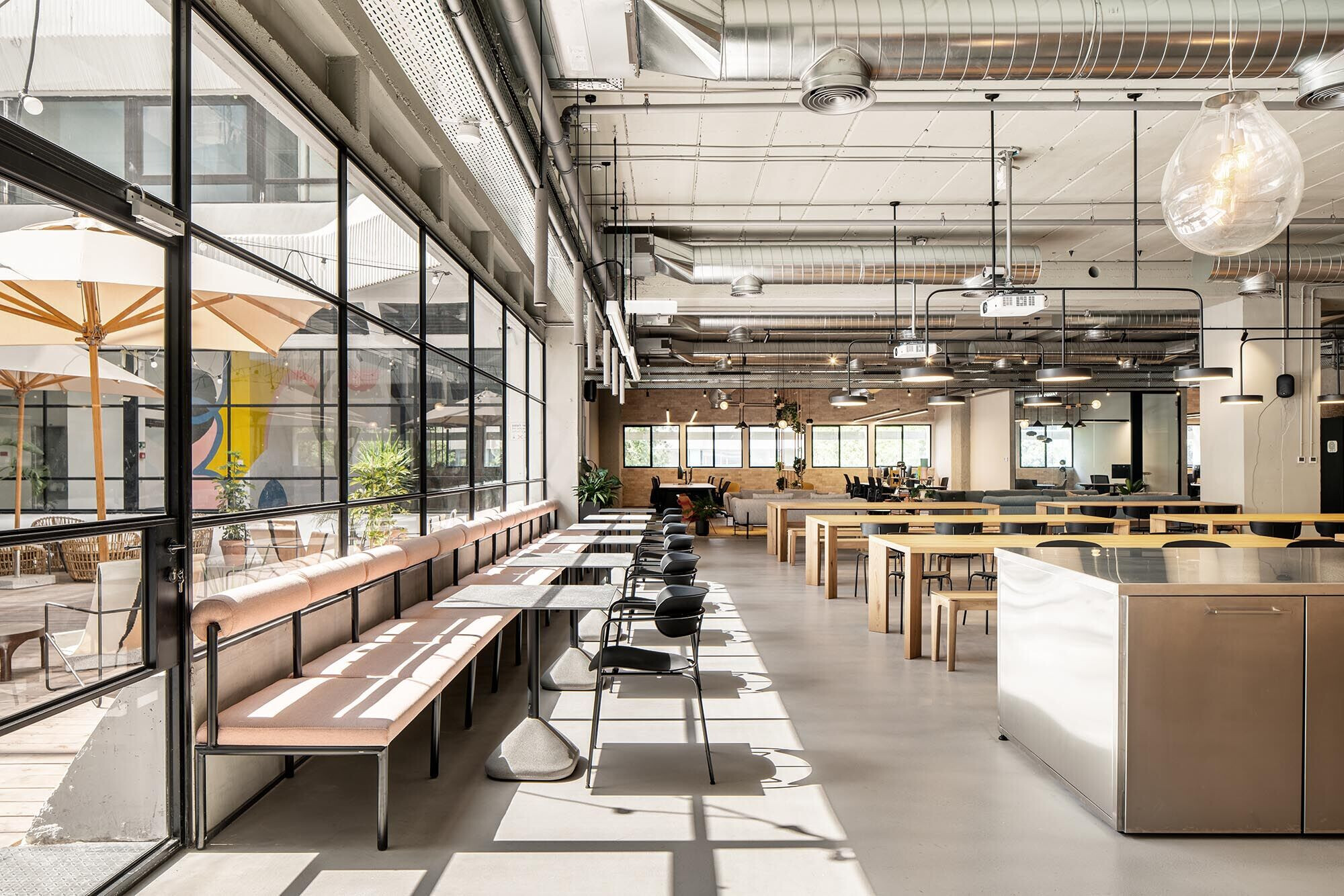 We started by selecting a space that let in as much sunlight as possible to promote positivity and mental health. Plants are placed all around the edges of the office to make the space feel liberating. We made sure to use a variety of colors and patterns throughout the office space, but not so much that it would be overwhelming. Our design team even picked out light fixtures that had a soft, approachable feeling to them.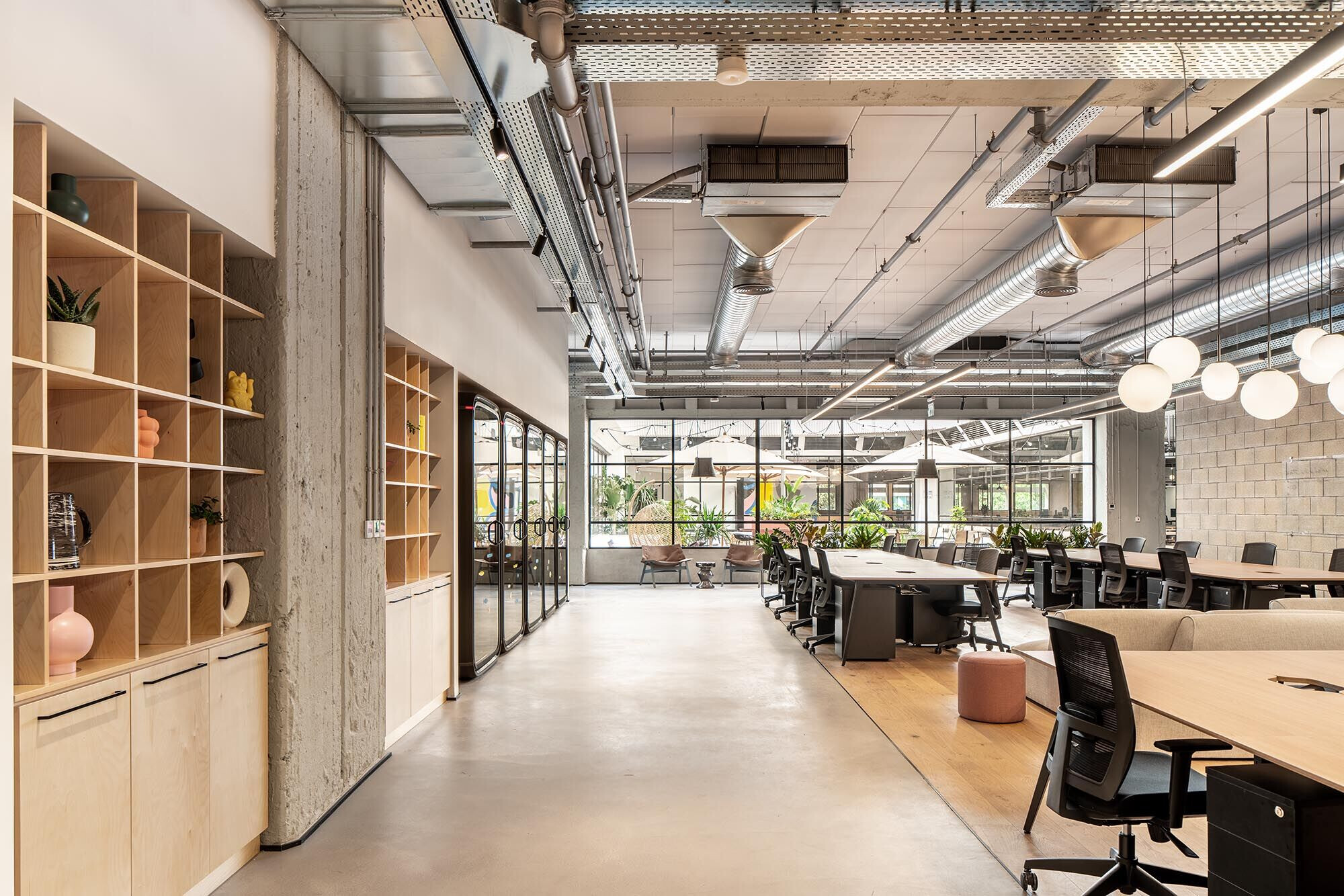 The artworks we selected are playful and free-flowing to reduce stress. There's even a patio area for workers who want to get take a break from an office space. To complete the recovering properties of this office, it comes complete with its own public kitchen, a game room, and swinging seats that encourage movement while sitting.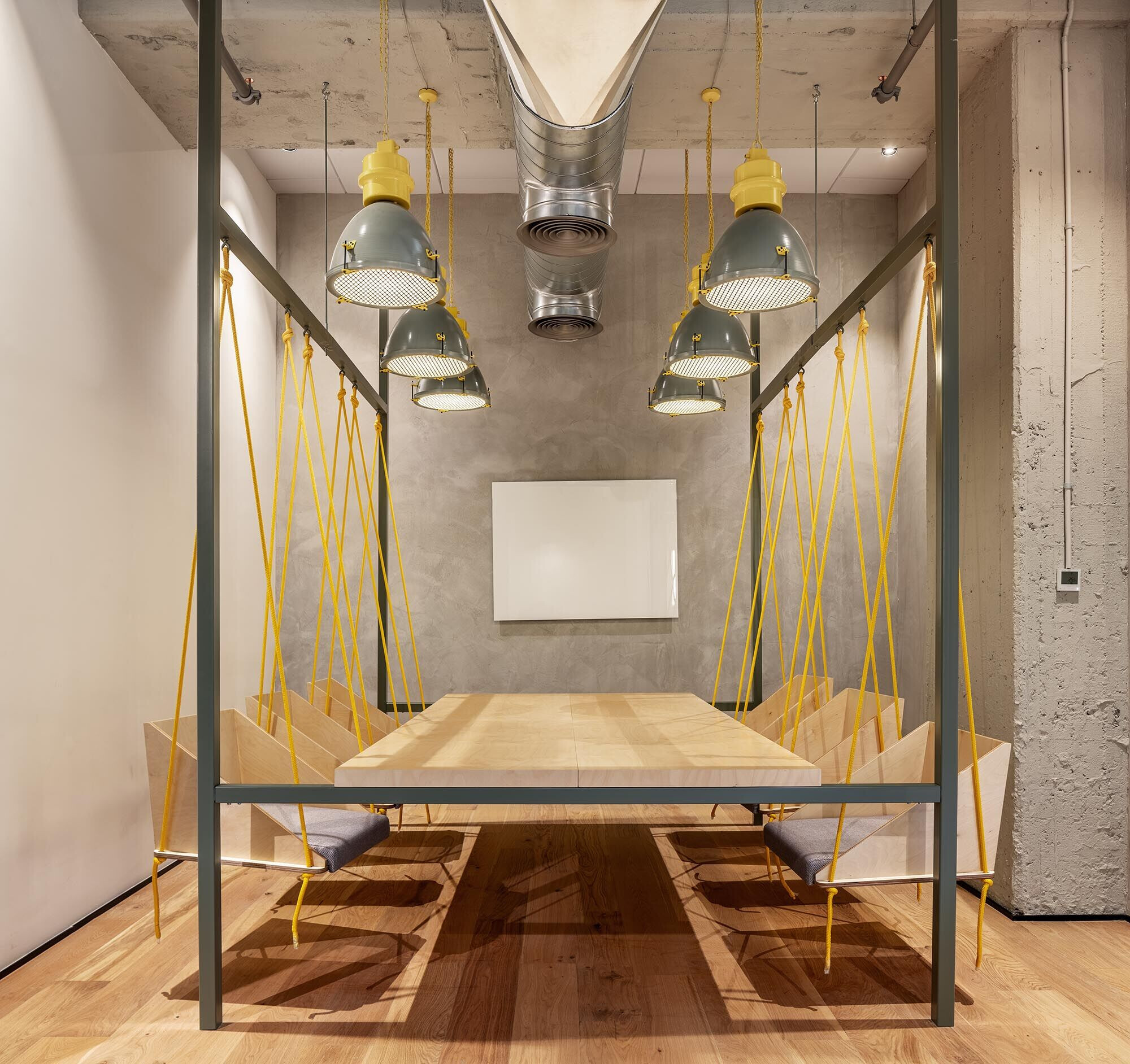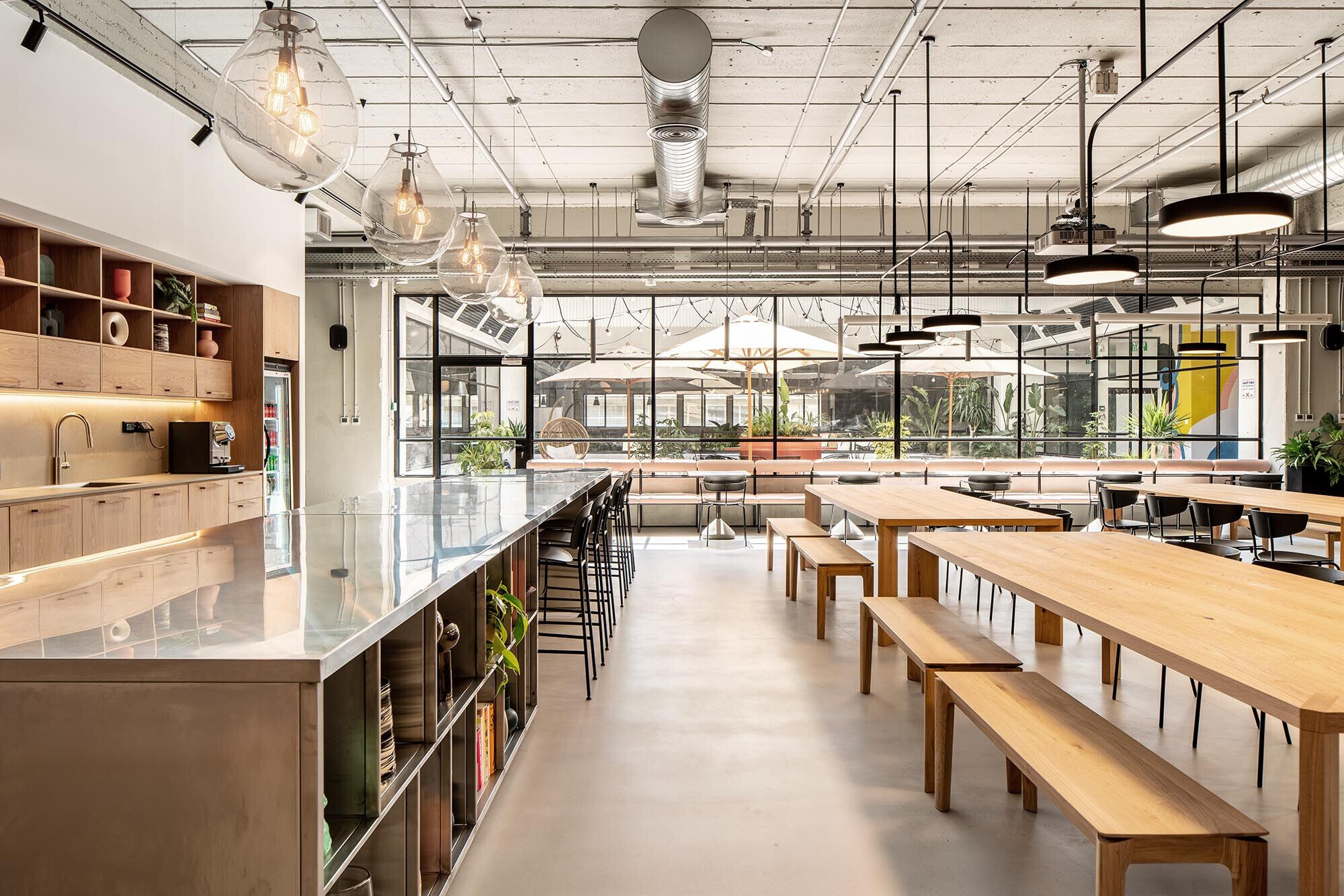 With the employees at Bizzabo fully recharged, you can be reassured that they will give 100% to coordinate your online events. This is the kind of office that can keep a stressful job much more enjoyable, and that turns into better service to each of their clients