MG interior has completed a project in Monaco - a private apartment of 71 sq.m. for vacation. The apartment has a lovely view of the sea and Villa Sauber. Our clients ask us to design a calm interior for a comfortable holiday at Cote d´Azur.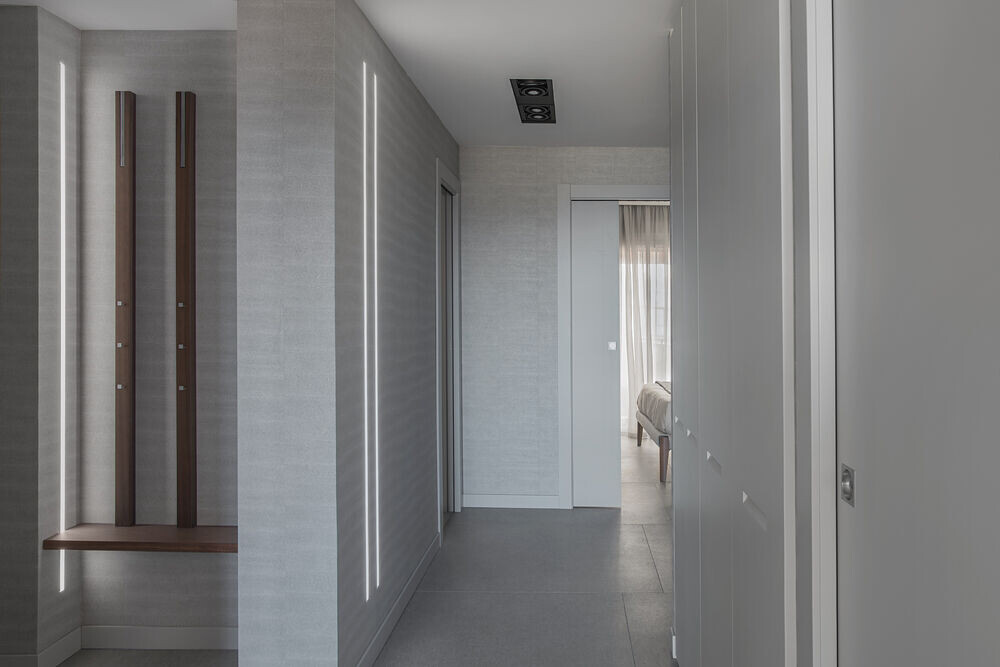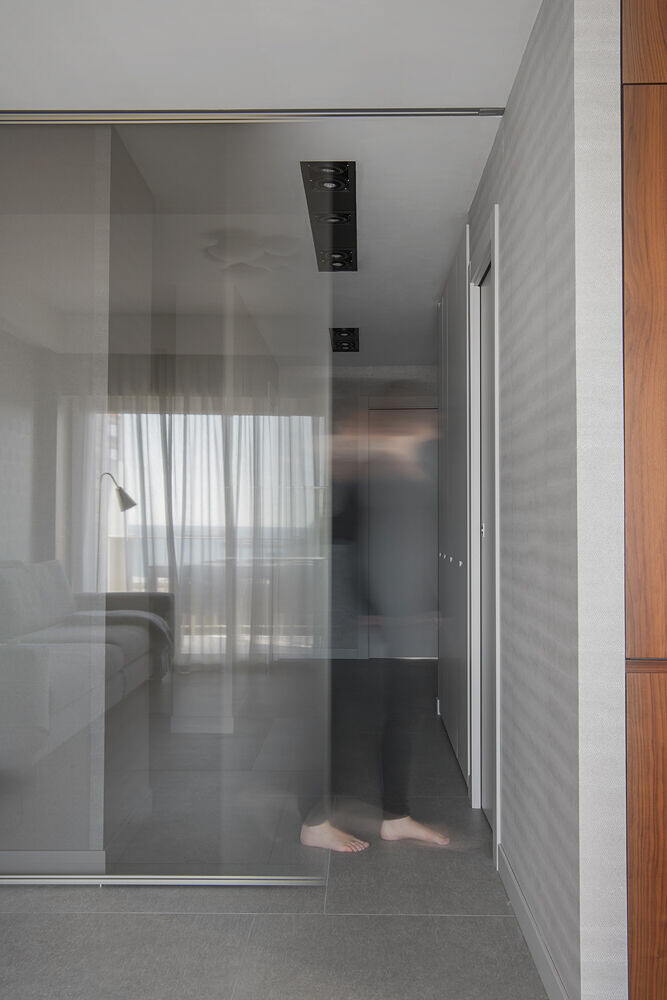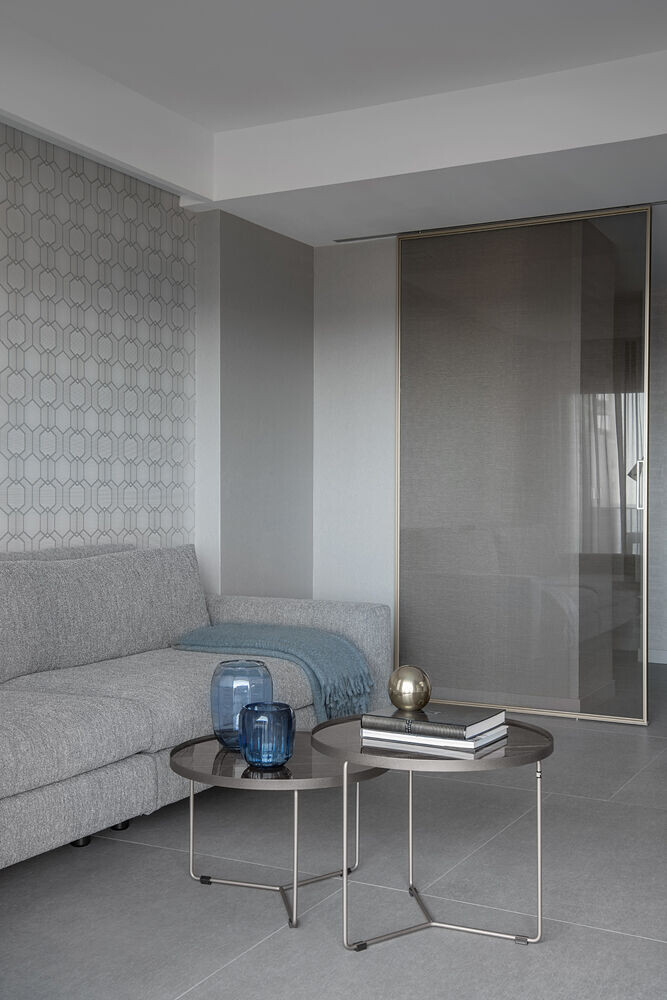 The main idea of this project is to make the apartment more spacious, let in more light and air. We demolished all the walls in the apartment to get rid of small rooms, corridors and halls. As a result, we have created a spacious apartment with two bedrooms and bathrooms, a wc, a wide entrance hall , and a large bright kitchen-living room, where you have access to a nice terrace with seaview.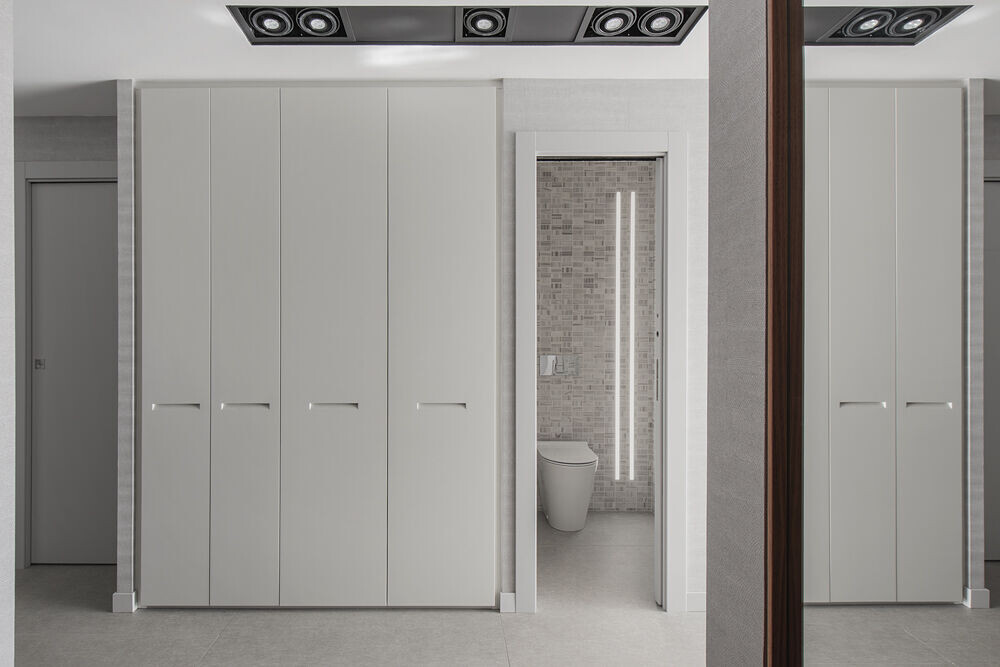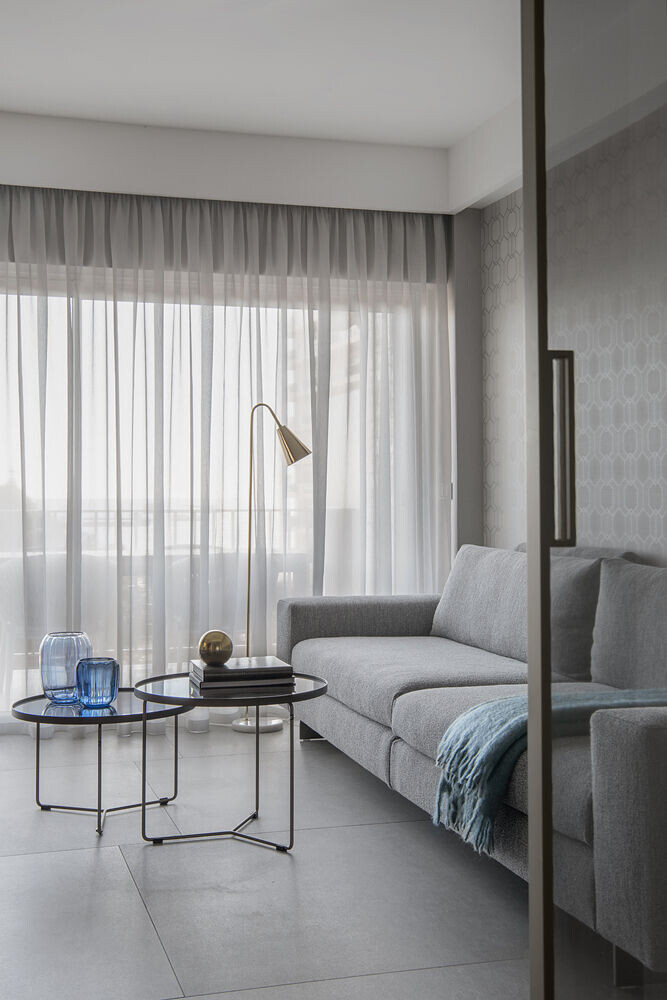 We have created a simple, modern and delicate interior. We used large-sized PROVENZA porcelain stoneware as floor coverings in each room. This method visually got all the rooms together and the apartment looks more spacious. We decorated all the walls in the apartment with HOOKEDONWALLS wallpaper, we used different textures with similar shades of gray. Due to this, it seems like one room is flowing into another.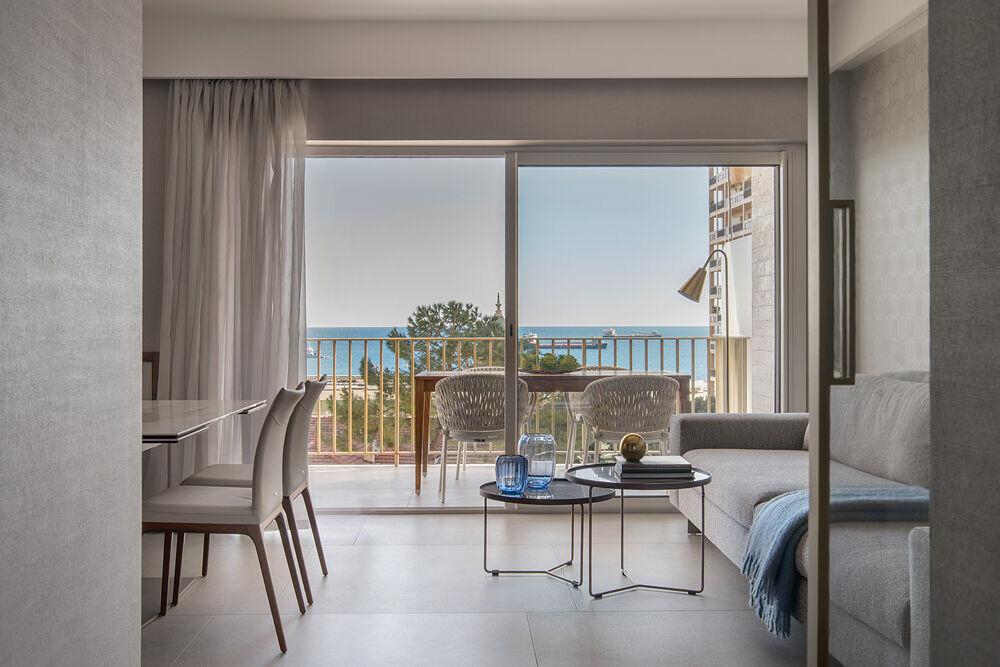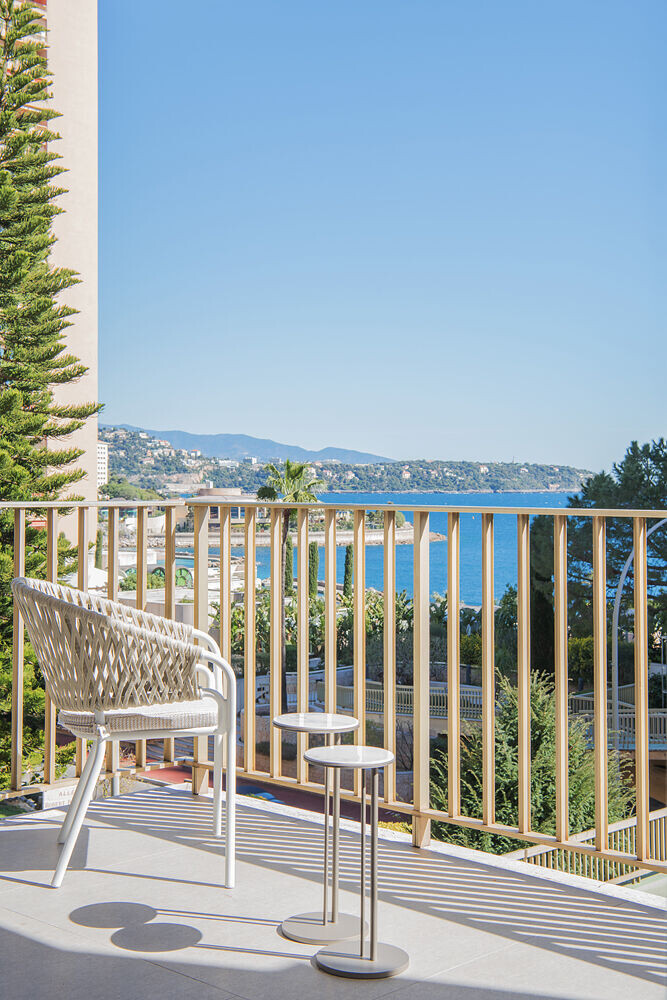 But it's the kitchen that deserves our most attention. We wanted, indeed, to hide the kitchen in the common area. We didn't want to see a sink, mixer and other kitchen stuff from the terrace. Therefore, we chose a hidden kitchen for the project, where the entire working surface is covered by a huge folding panel. One movement of your hand, and you'll see beautiful walnut veneer panels instead of dirty dishes. The kitchen is the most expensive item in this apartment, but it's worth it.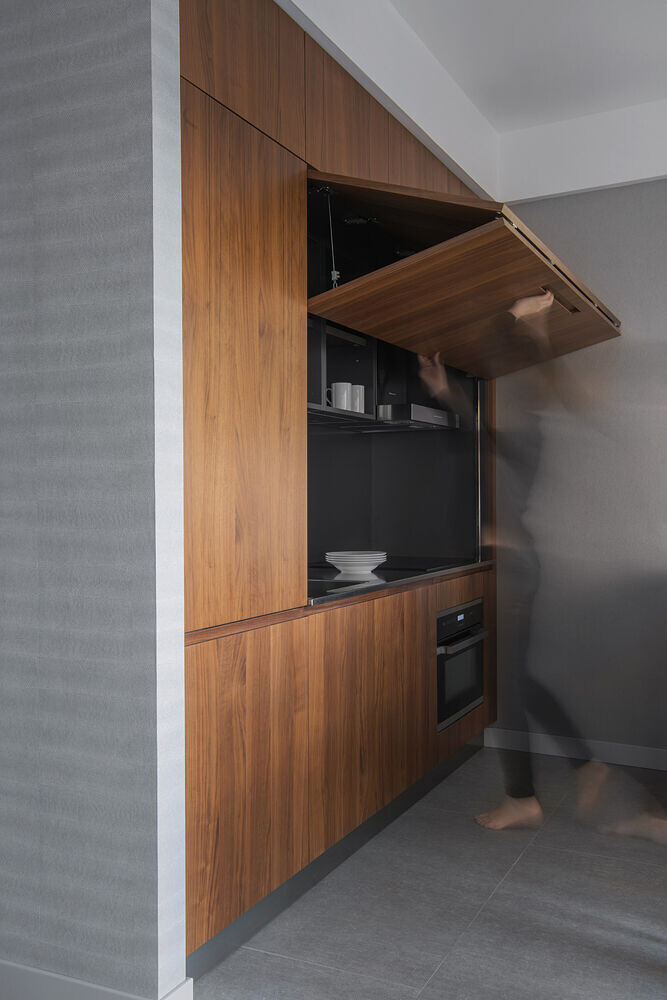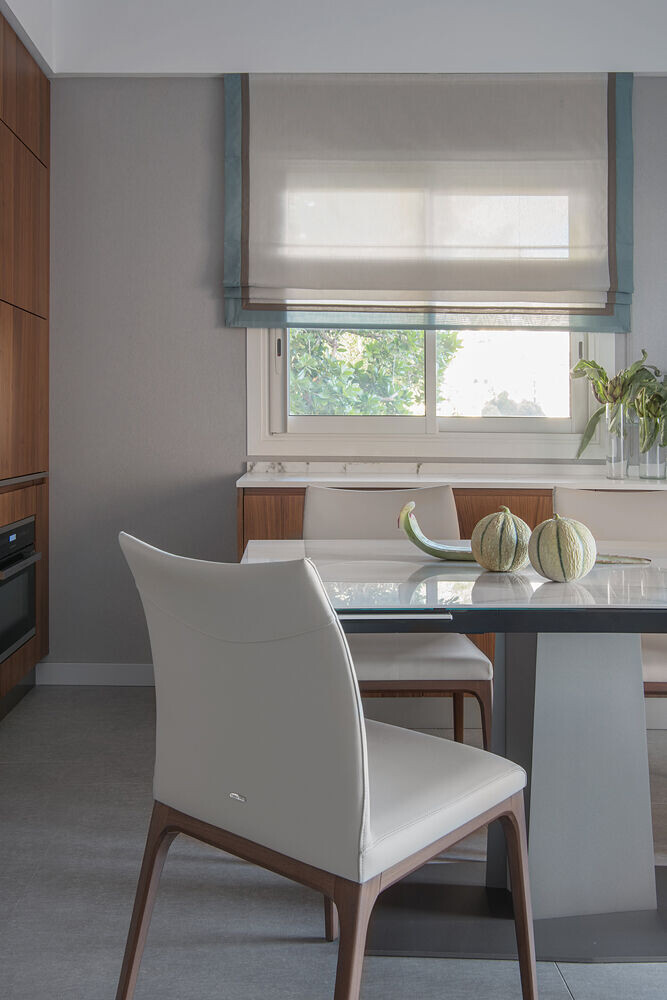 Team:
Interior Architects: MG interior
Photographer: Olga Melekesceva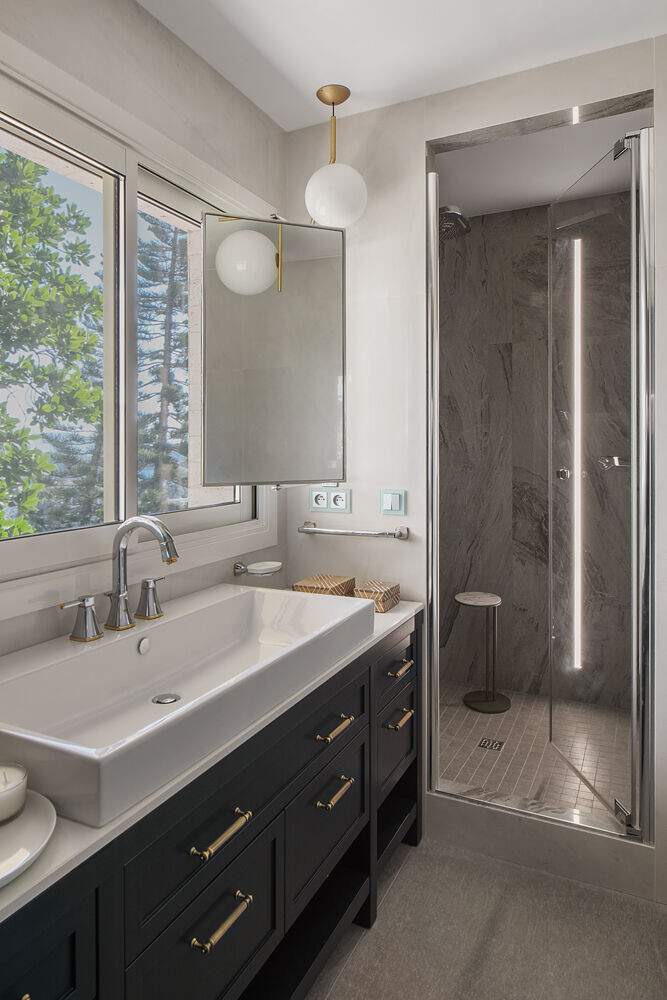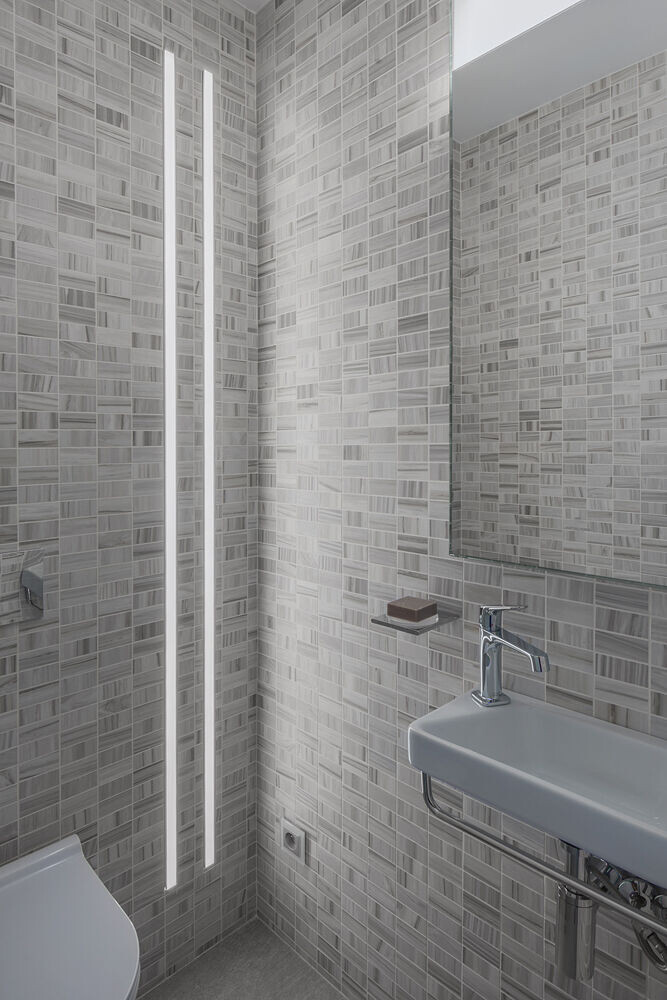 Materials Used:
Atmosphera: ESSENCE COLLECTION
Cattelan Italia spa: Arcadia
Pianca S.p.a.: Oltre
Provenza: Q-Stone
Rimadesio: Link