Casa 27 is situated on a spacious plot with a privileged view, it stretches away to the eat, across the intense green, slowly downward as it plunges into the Alvor estuary and its many different tides.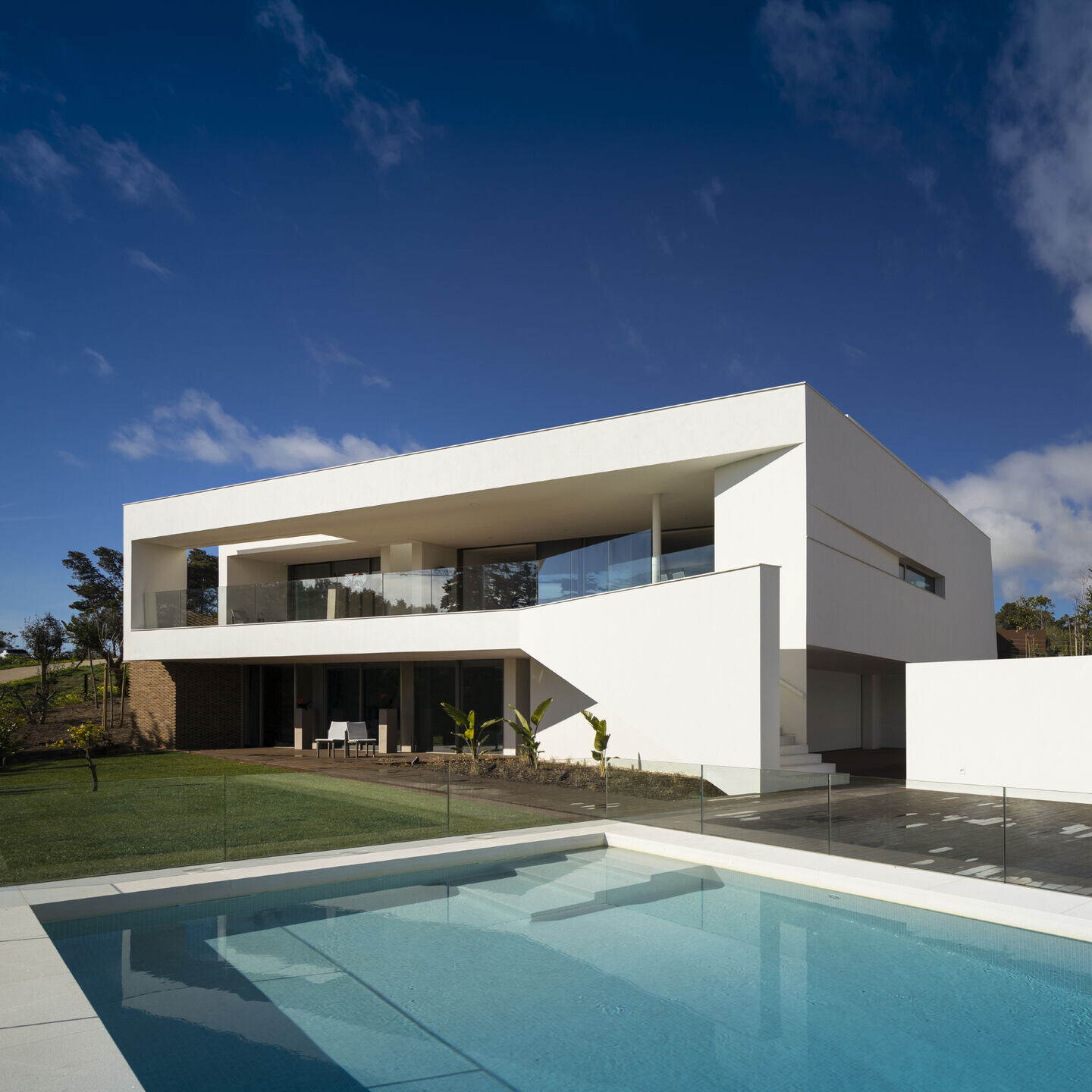 The idea was to choose a natural, textured material for the cladding at the base. A vivid material with some volume, to blend with the surrounding landscaped garden, but also to offer greater lightness to the smooth plastered volume, which are the blank canvas and the backcloth of the house.
A very rich chromatic material was chosen for Casa 27, which conveys the force of the soil and ages with integrity: Santa Catarina solid bricks, made artisanally, set into random, oblique pattern. This more contemporary used of baked clay, which is such a feature of the vernacular architecture of the south, creates a remarkable geometric effect, whose repeated forms and marked shadows disconcert us as the sun moves through the day.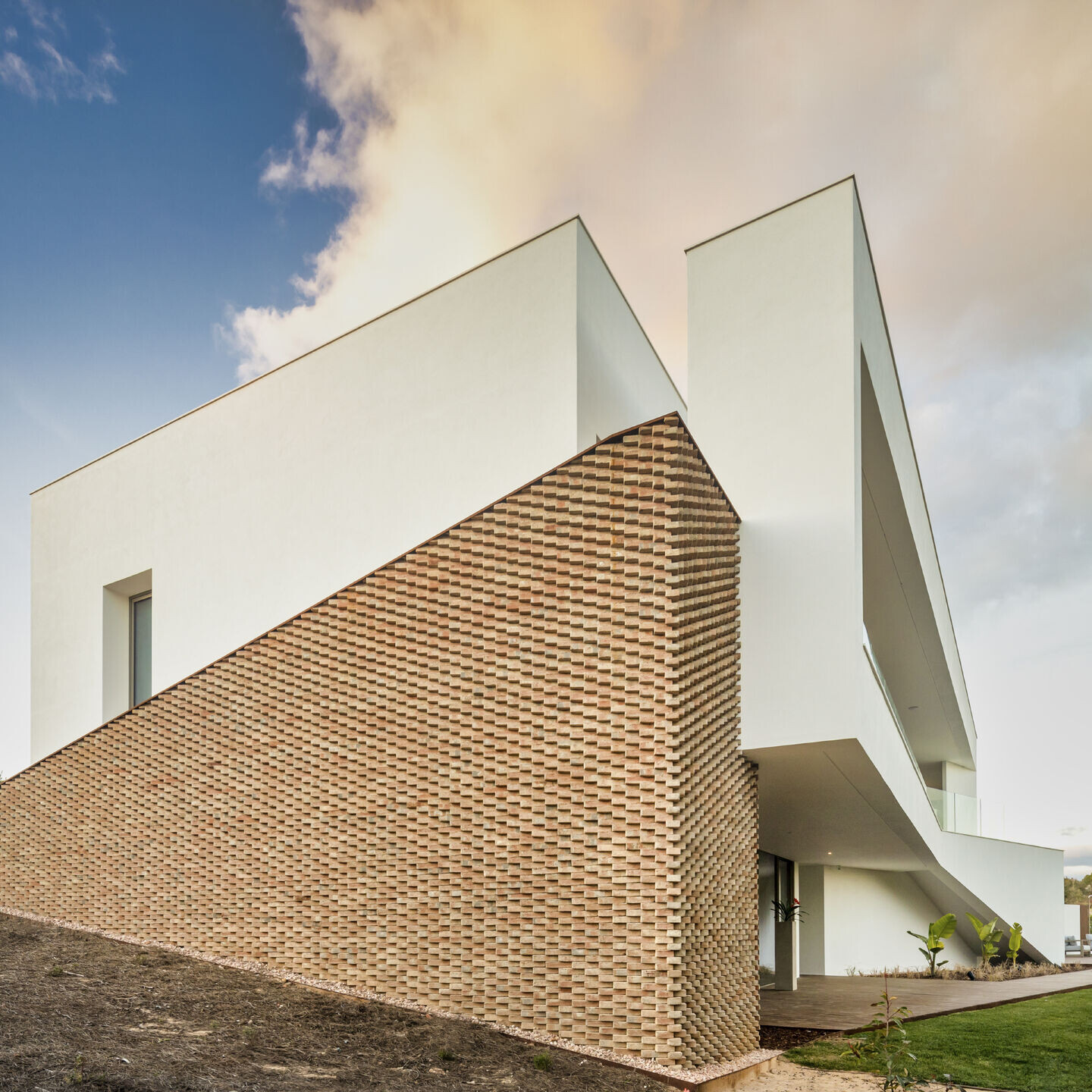 Baked clay, the same artisanally produced material, covers the floors inside and outside the house, to highlight the intended rawness and reuse a material that is well established in the region's architectural culture.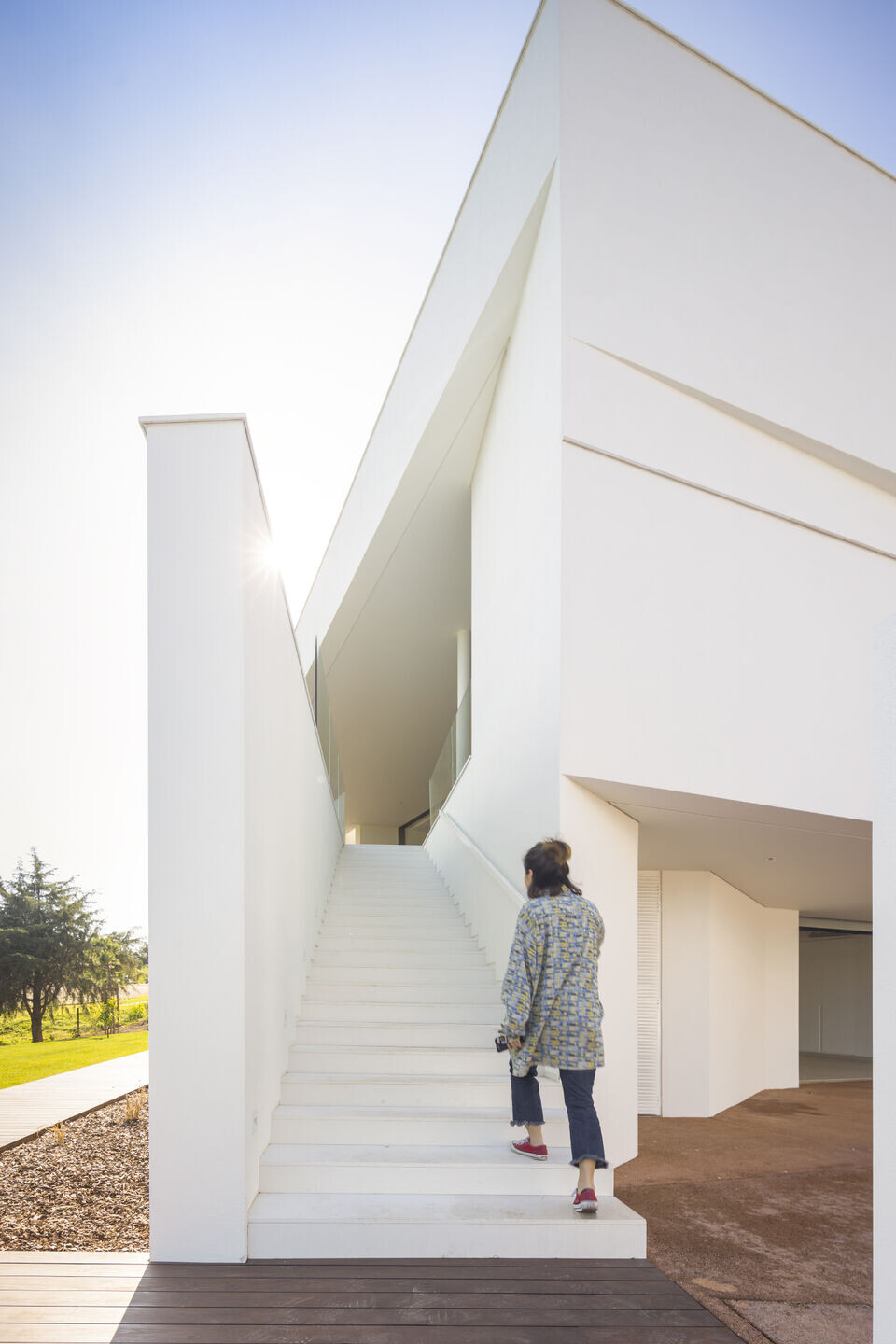 A walkway soars over the garden, leading us to the entrance, situated on the upper level. This takes us into an open space containing the dining area, which stretches to the outside terrace and offers lofty and privileged views. This storey also houses a bedroom and a bathroom.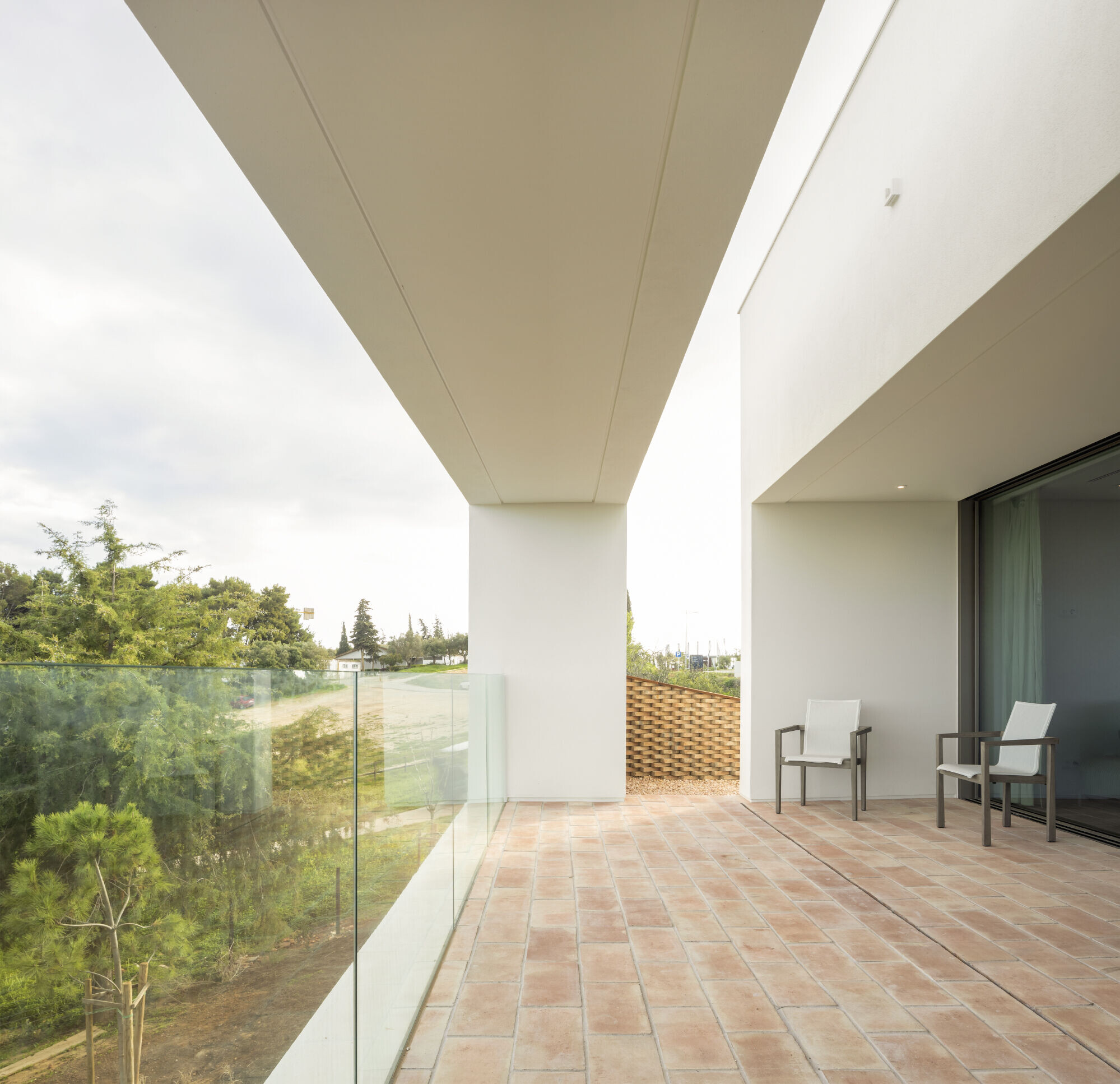 The other bedrooms and support areas are located on the lower storey.Outdoor stairs hug the volume leading to a roof terrace from where the view is even more breath-taking.