There is a legend that advises against designing a friend's house. Well, we've never been happier to debunk this myth.The house in question is owned by an Italian-Moroccan couple of great friends of Selina, the owners of Casa Amar, which deals with the import of well-made Moroccan carpets, with a particular eye to the sustainability of their production.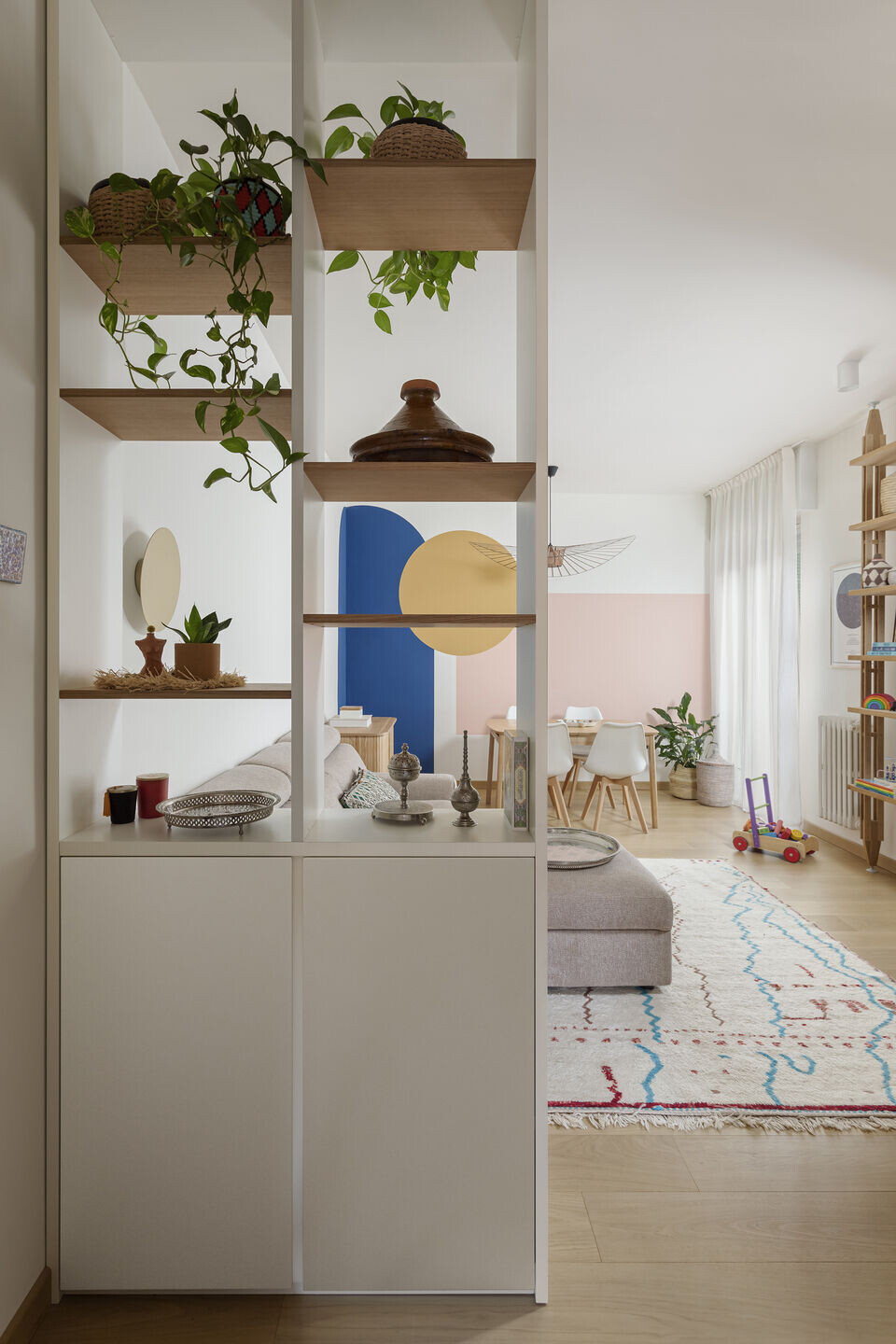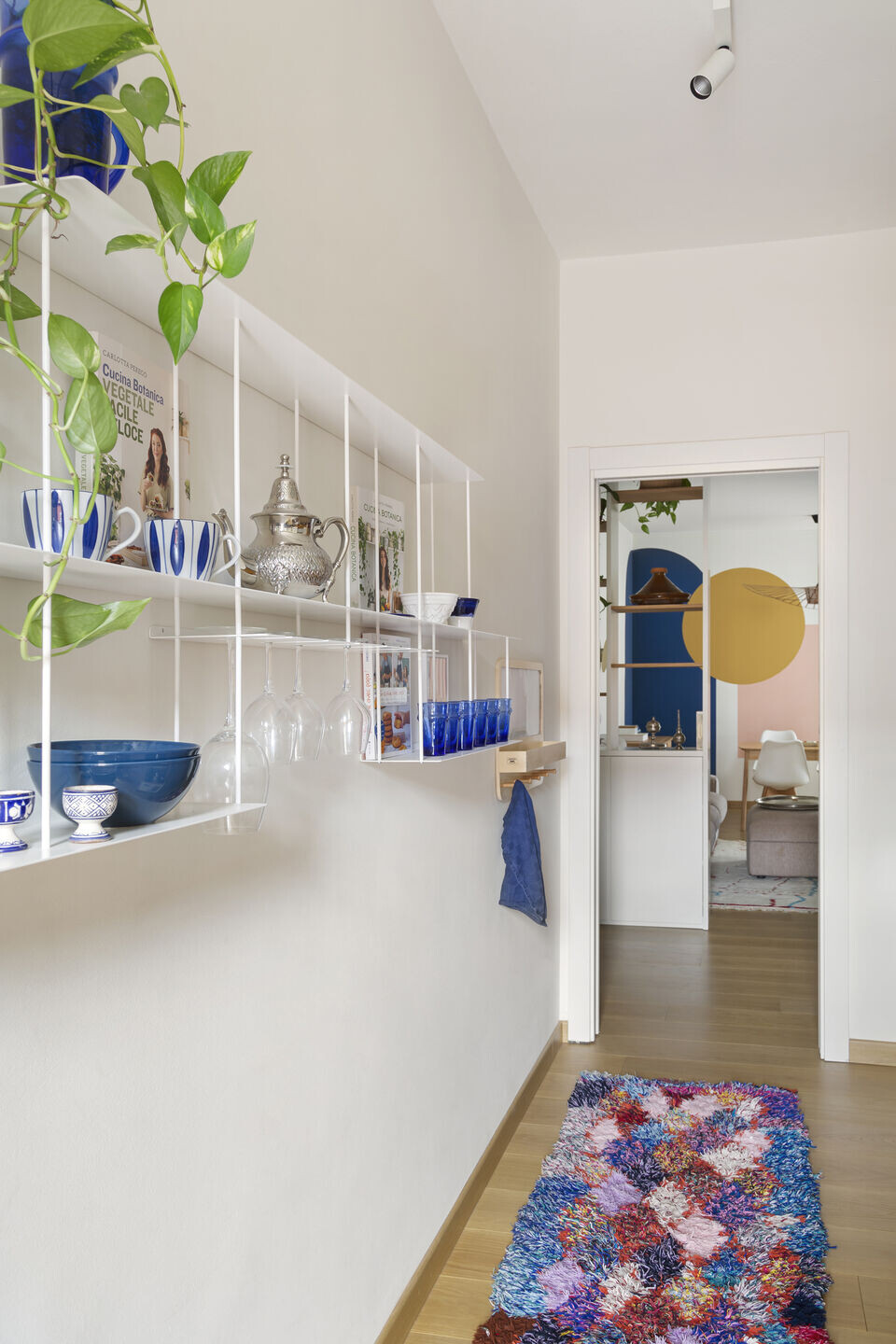 The couple, fond of their Milanese home, decided it was time for a restyling. The layout has remained almost unchanged, but what we have particularly focused on are the lights, the finishing materials and the furnishings.Starting with the living area, enriched by a mural with deliberately bright colors and a Moroccan appeal, which seems to want to draw a sun that illuminates the room and the design of a furniture that creates a sort of booth-bookcase with respect to the entrance.The living area has been enriched with gold-colored wall lamps and the chandelier that dominates the dining table.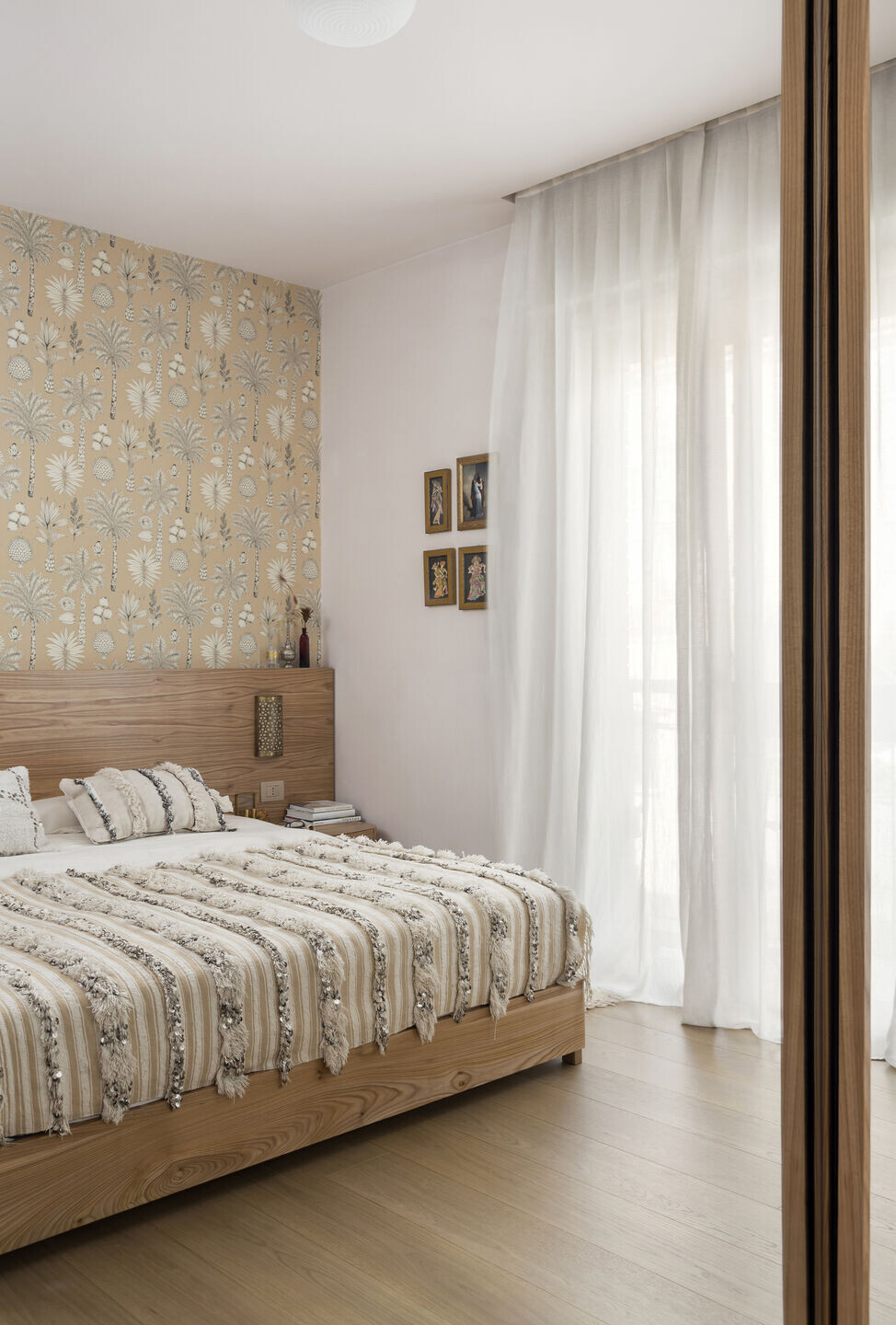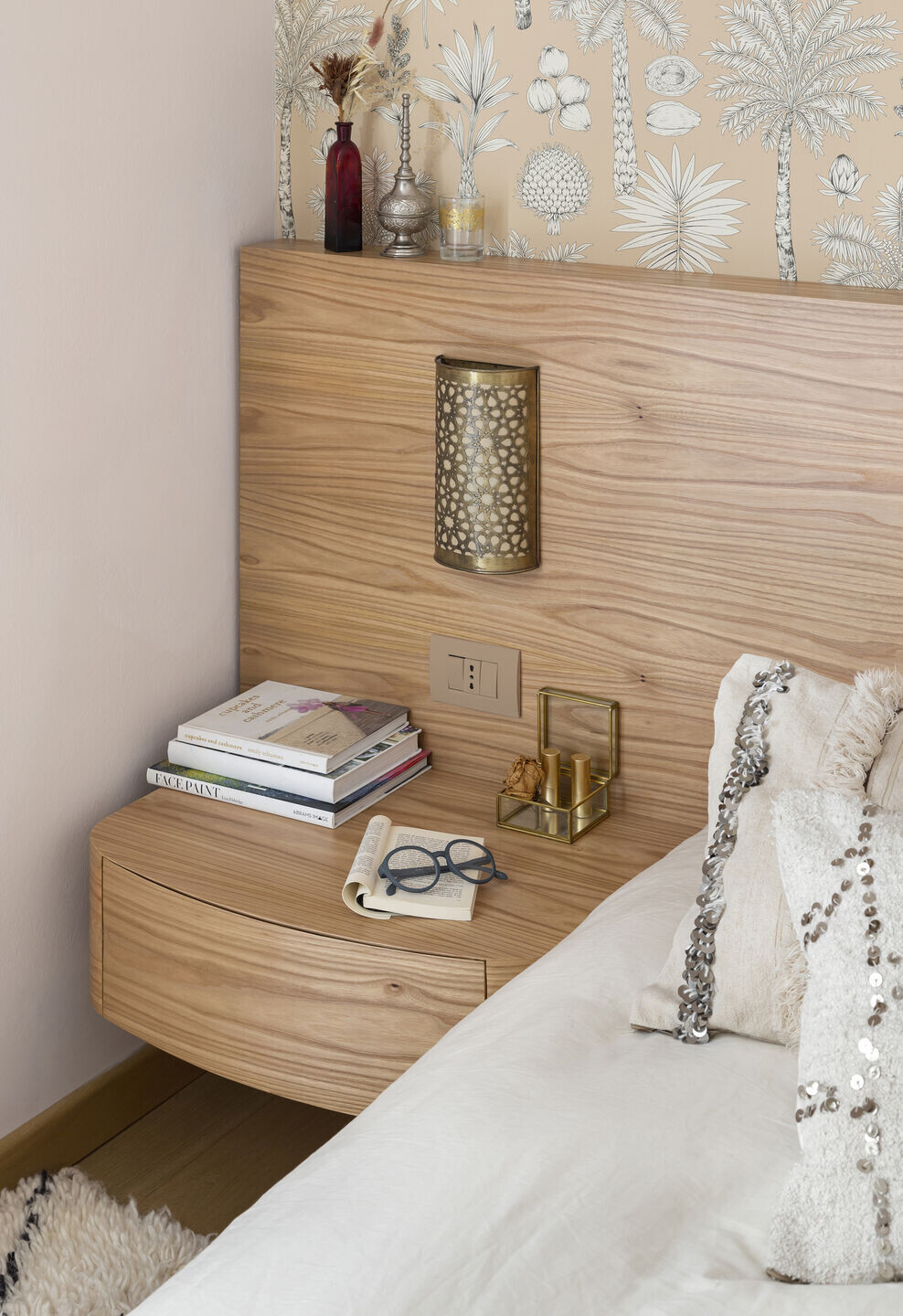 The corridor leading to the sleeping area was deliberately poped-up with the use of wallpaper that covers part of the walls and ceiling, creating a decidedly enveloping effect with a taste of magic.The corridor opens to the master bedroom, with soft colors and delicate North African accents and the children's room, enriched by a beautiful watercolor effect wallpaper and a large furniture in Vienna straw and wood that contains both clothes and toys. some children.
A colorful and enveloping house, just like the family that lives in it!
Team:
Architect: Nomade Architettura e Interior Design
Founder: Selina Bertola
Collaborator: Valentina Talamo
Stylist: Guelfa Rugarli
Photographer: Simone Furiosi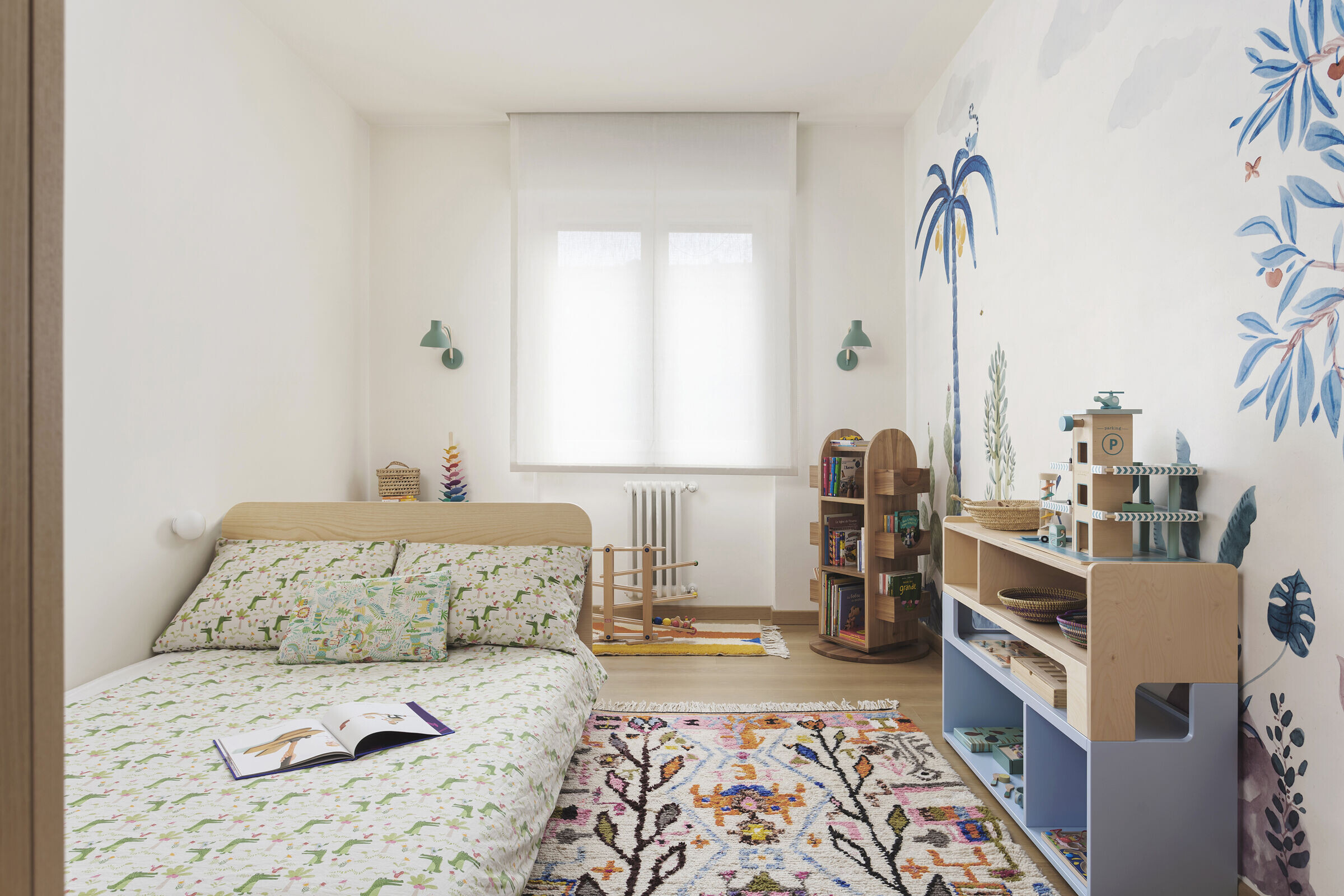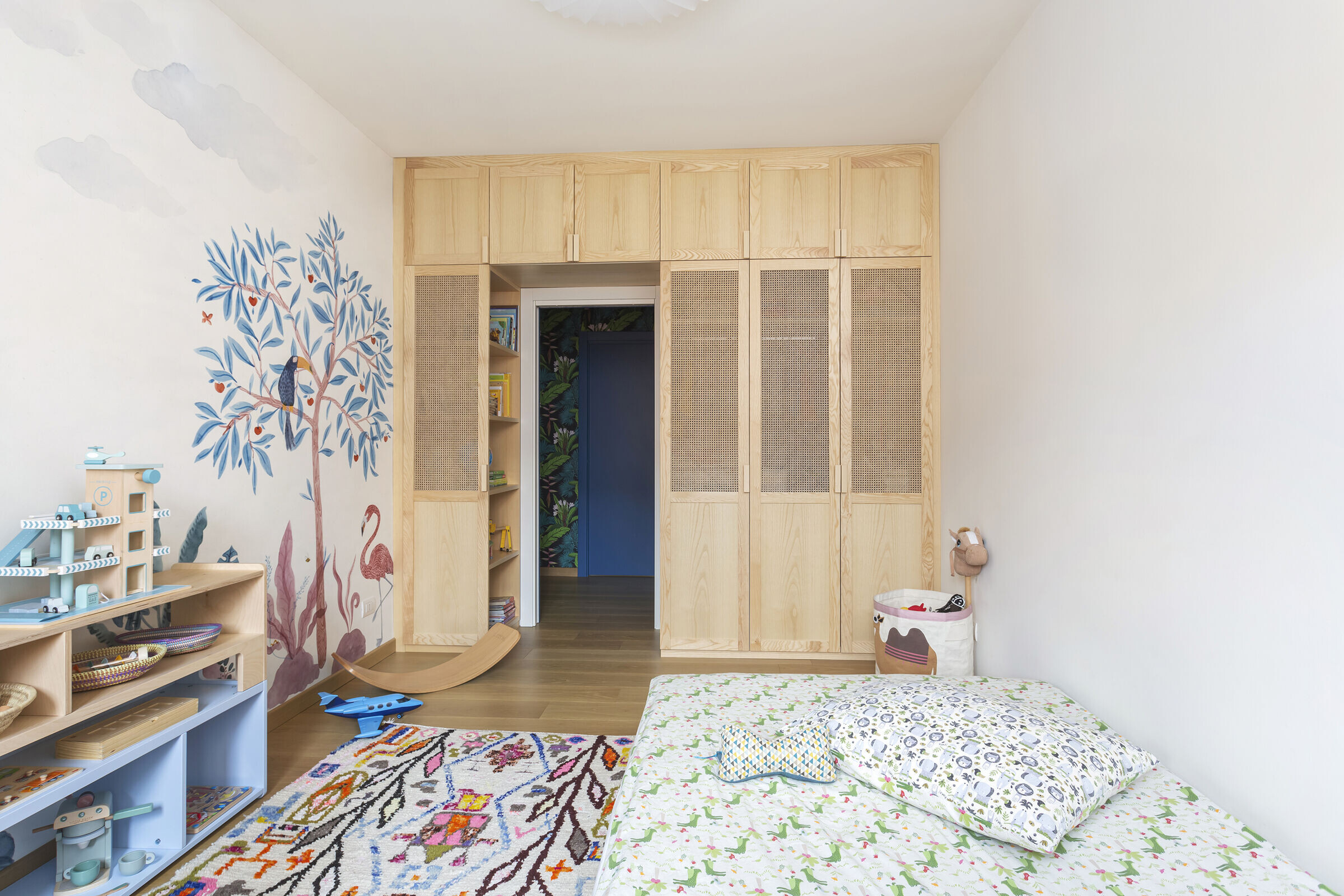 Materials used:
Lighting:Petite Friture, Wever & Ducre, Ross Gardam, Flos, Miloox, Handcrafted Moroccan brass wall lights, Fontana Arte, Axolight
Consolle table: La Redoute
Bookcases: Adrastea(joiner), Kriptonite
Rugs: Casa Amar
Bed,Bedside tables,Headboard and Wardrobe: Adrastea(joiner)
Wallpapers: Manuel Canovas, Cote d'Azur;Tropical wall paper by Xwallcolors;Wilton Confetti, Sandberg
Splashback: Zellige tiles, Mosaic Factory