The 400m2 house is located in Avandaro, Valle de Bravo. Surrounded by trees and nature, this house immerses you in nature.
The house is made up of 4 bedrooms, living room, dining room, family, kitchen, service area and a large terrace.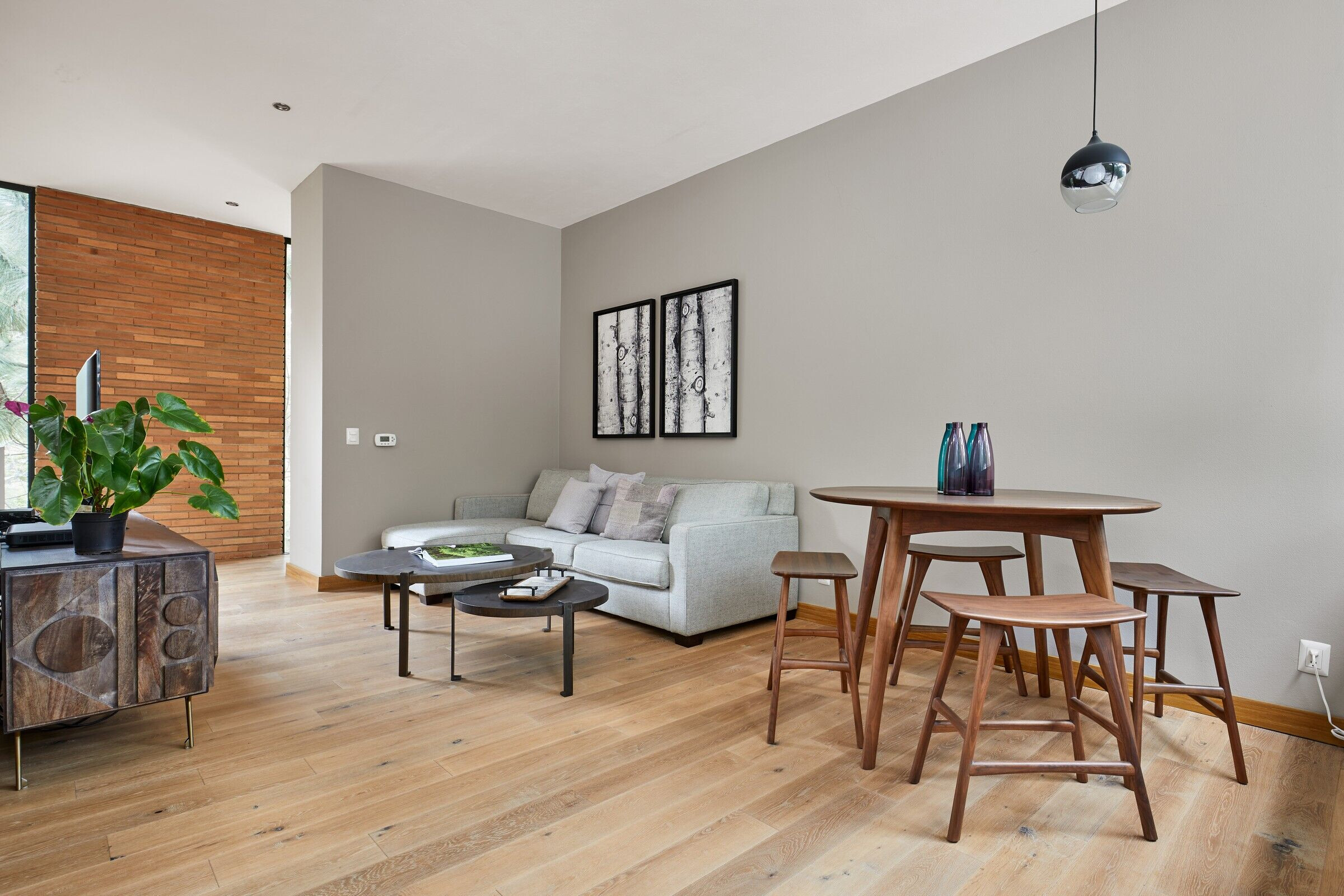 The interior design project was in charge of ASHO, together with the collaboration of Paola Guindi Arquitectos. The landscaping project was carried out by Plantae Global. Working through collaborations allowed us to achieve a better result.
The inspiration for this project comes from the idea of ​​integrating the natural environment outside and inside the house.During the design process we tried to integratetextures, materials and colors that reflect the natural context, achieving a warm, serene and monochromatic atmosphere.
Furniture pieces that give warmth and comfort to the user were selected. As well as textures and colors that reflect nature and allow integration between the exterior and interior environment.
The materials used are natural stones such as Travertine marble, oak wood for the fixed interior carpentry and tzalam woods for the outdoor furniture, among others.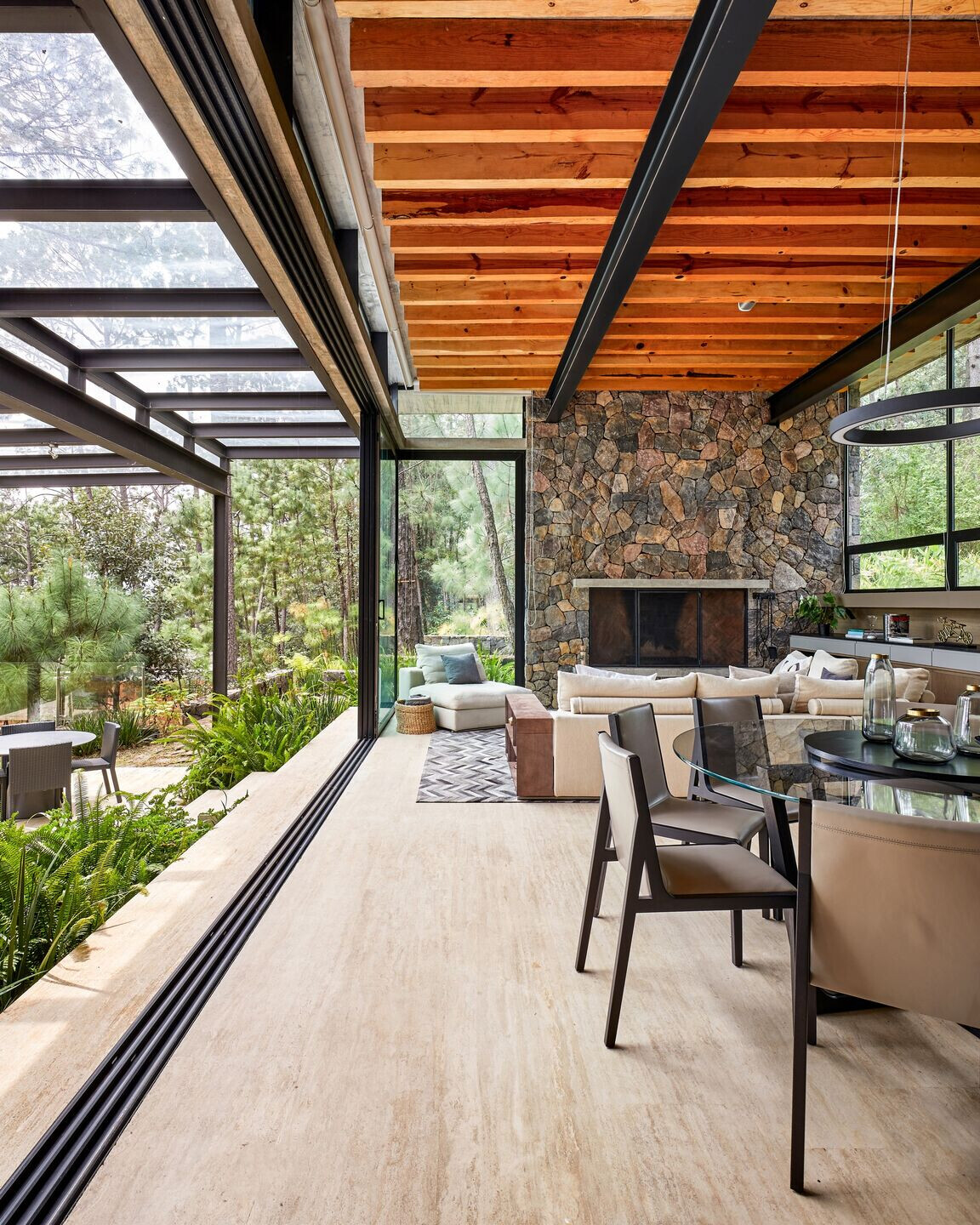 Through a careful combination of these materials we seek to return to nature and thereby transmit serenity and warmth into space.
Outside it covers a 100m2 terrace where comfortable furniture and water resistant materials were chosen to enjoy the natural environment. The landscape project starts from two essential premises: 1. The maximum use of rainwater; 2. Create a contemplative garden among pines and strawberry trees in the Avándaro Forest.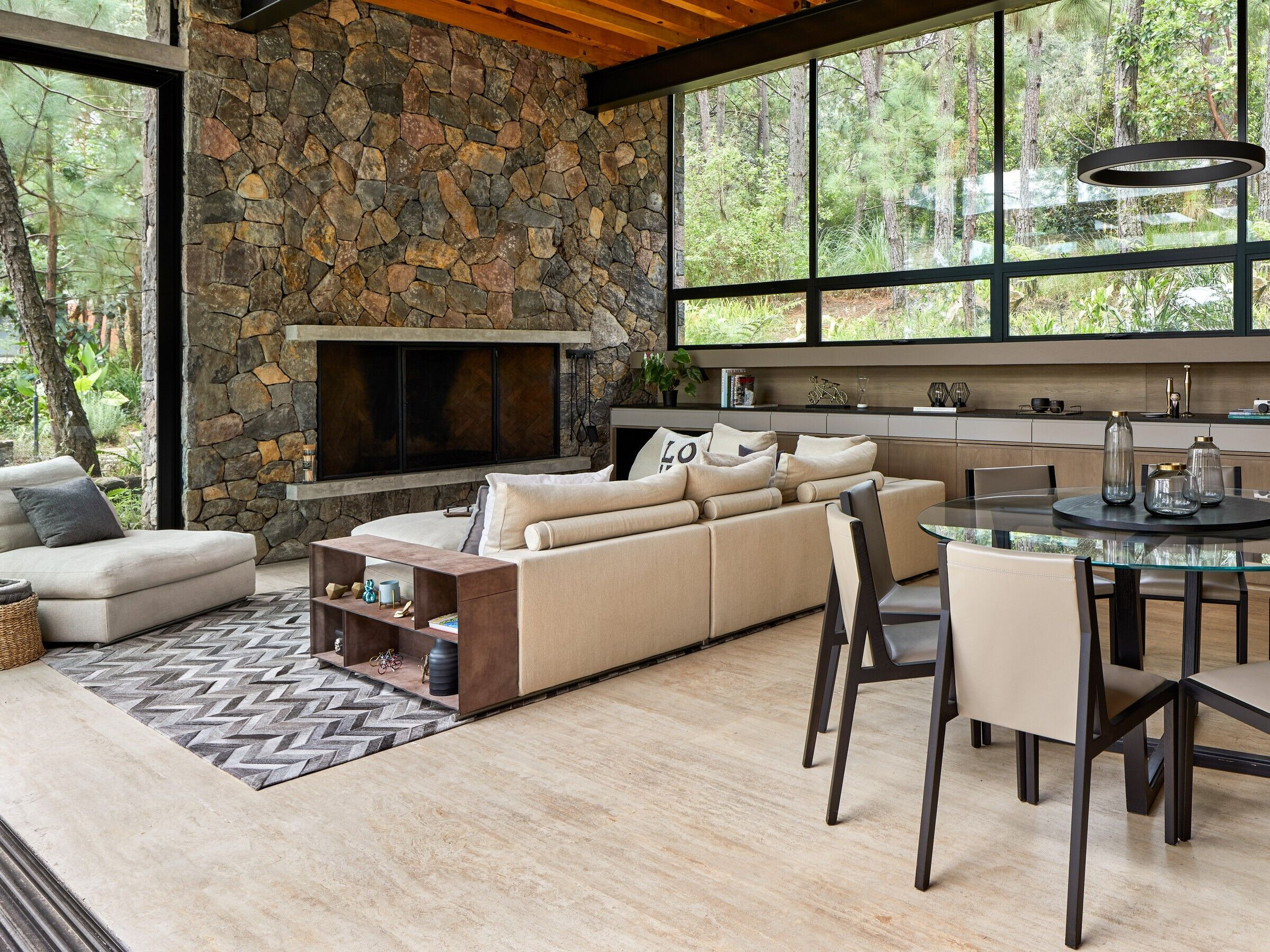 The vegetal palette contemplates more than 40 species, and blends with a landscape of high trunks crowned with the dark green and pointed of the pines; below, the understory is embellished with ferns, rocks, eleagnos, aspidistras, colocasias, wild grasses, fruit trees, aromatic species and pollinating flowers.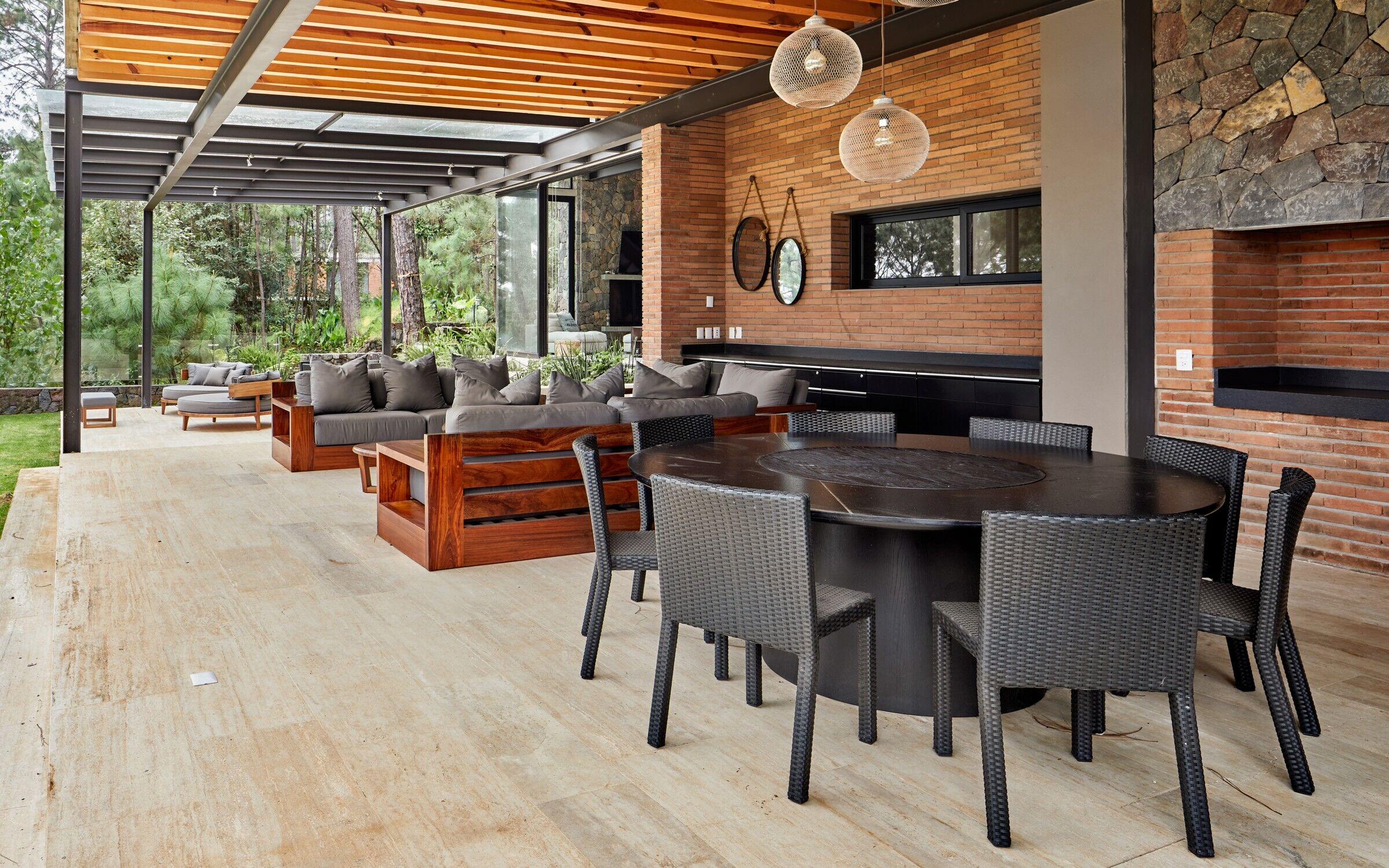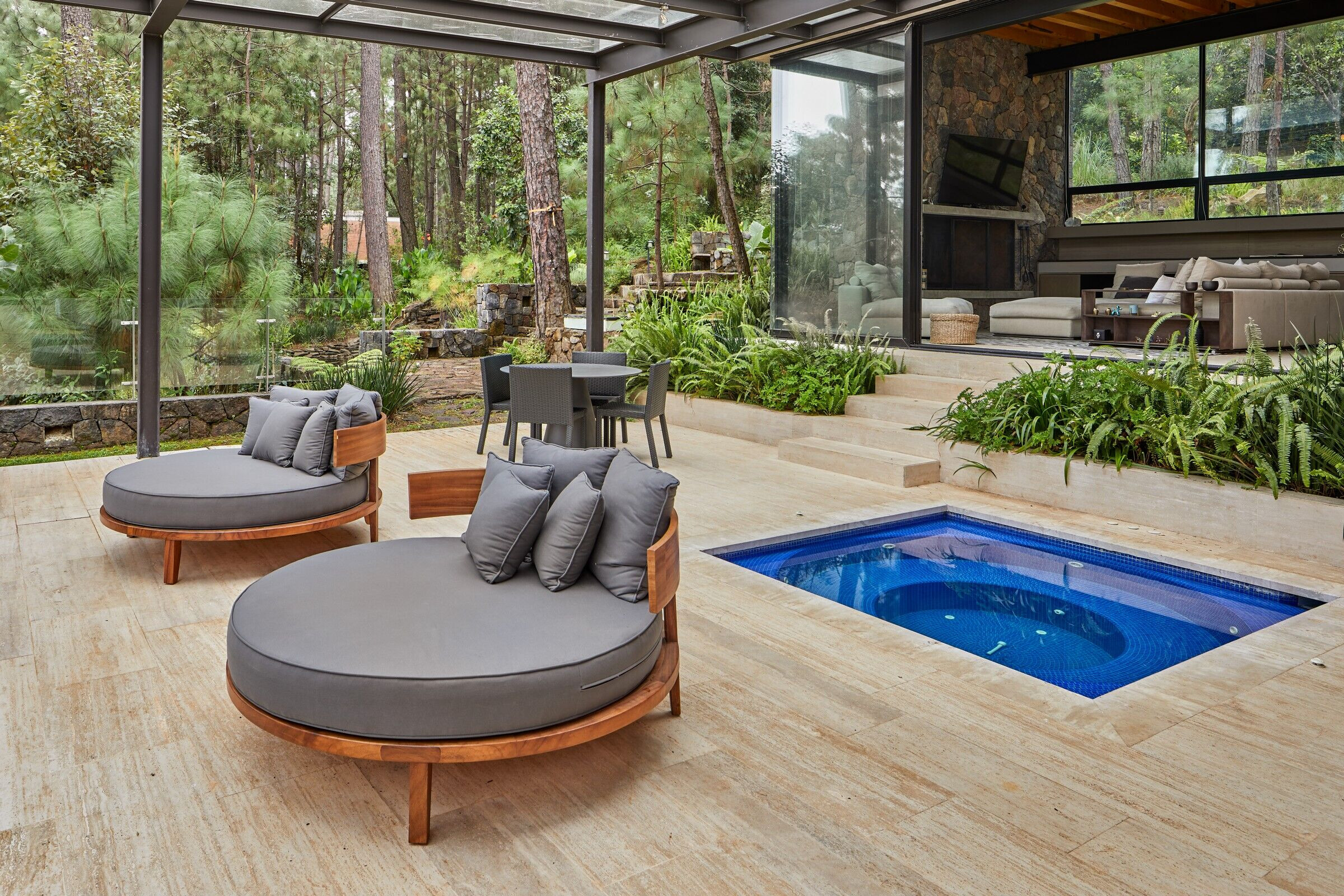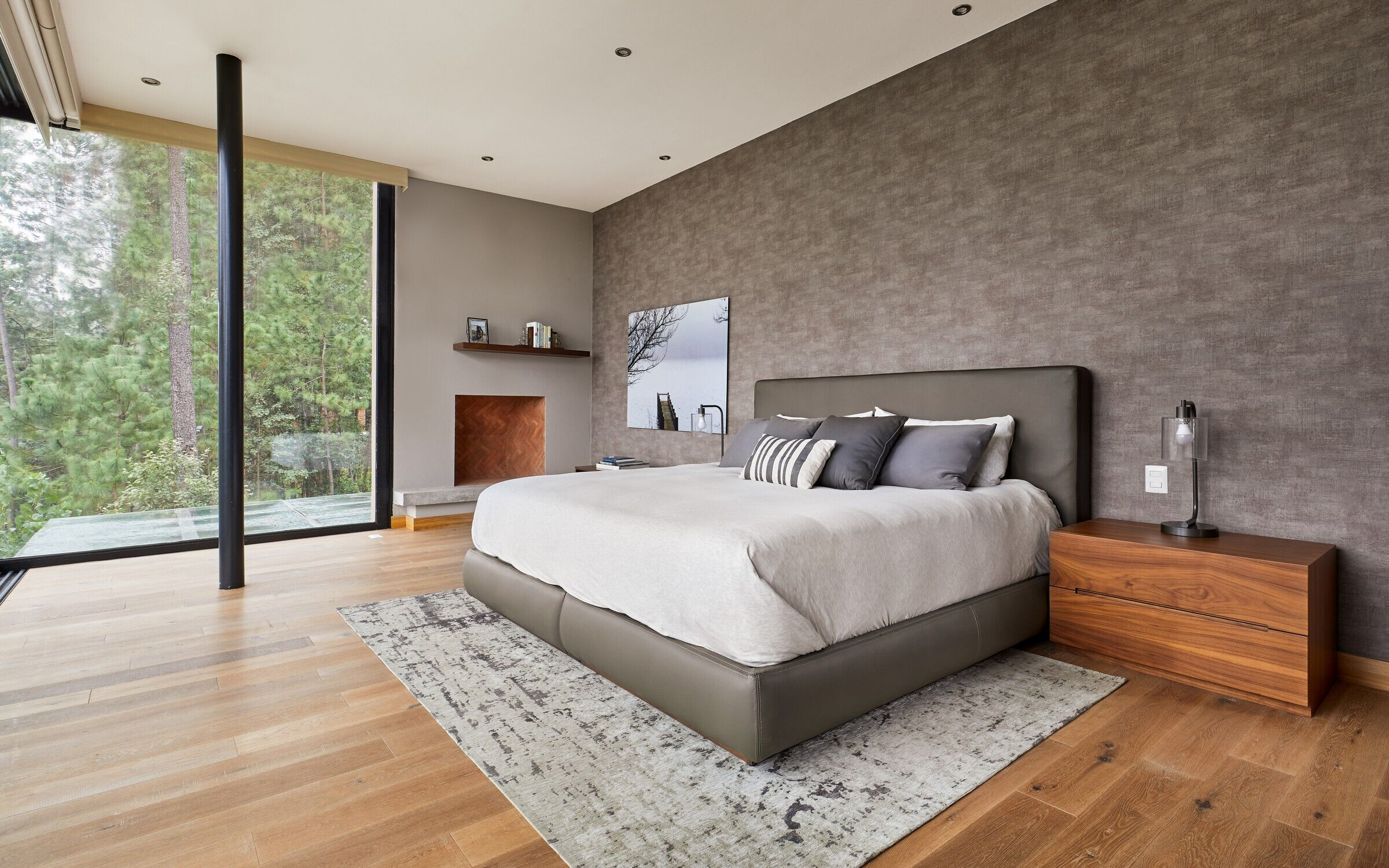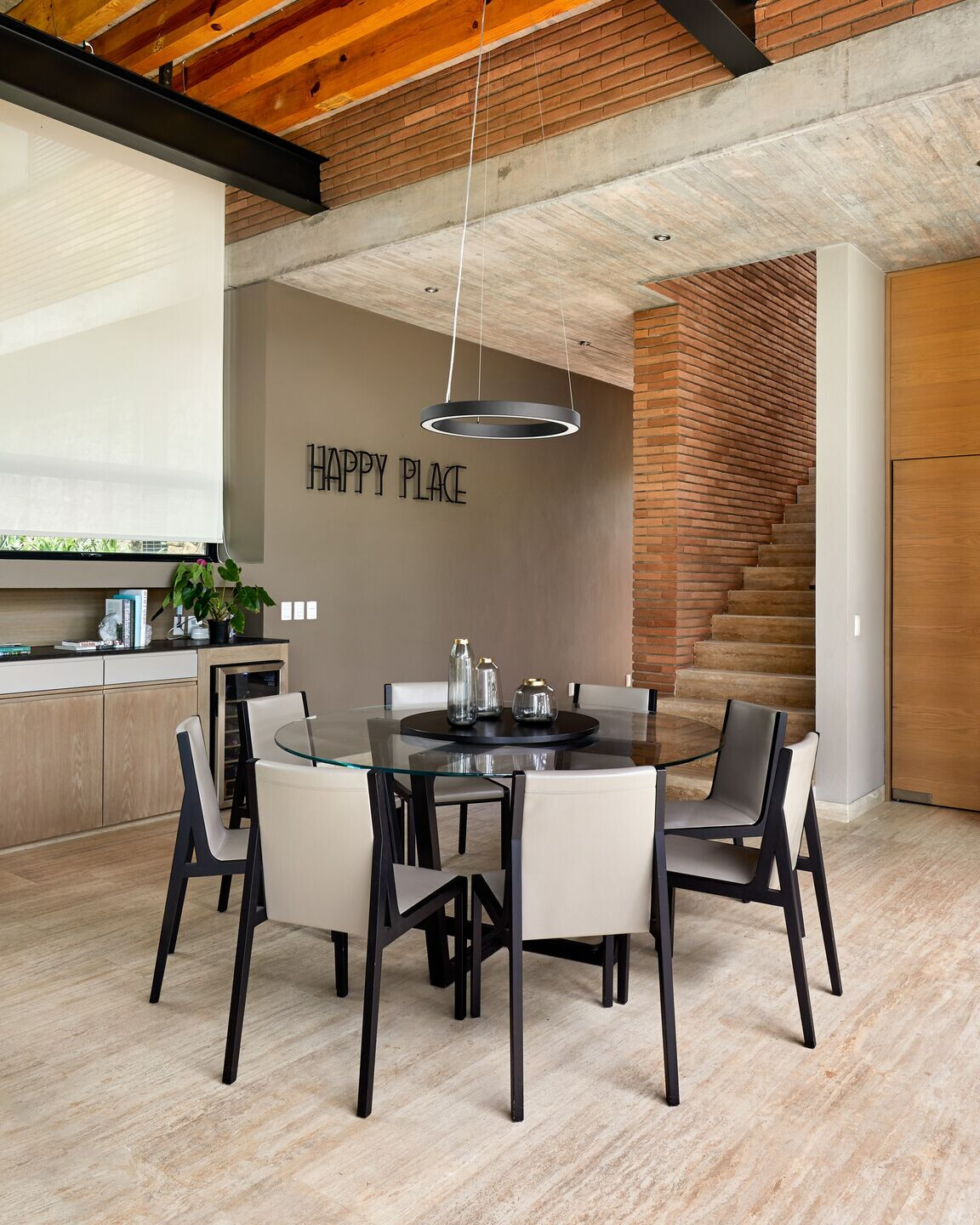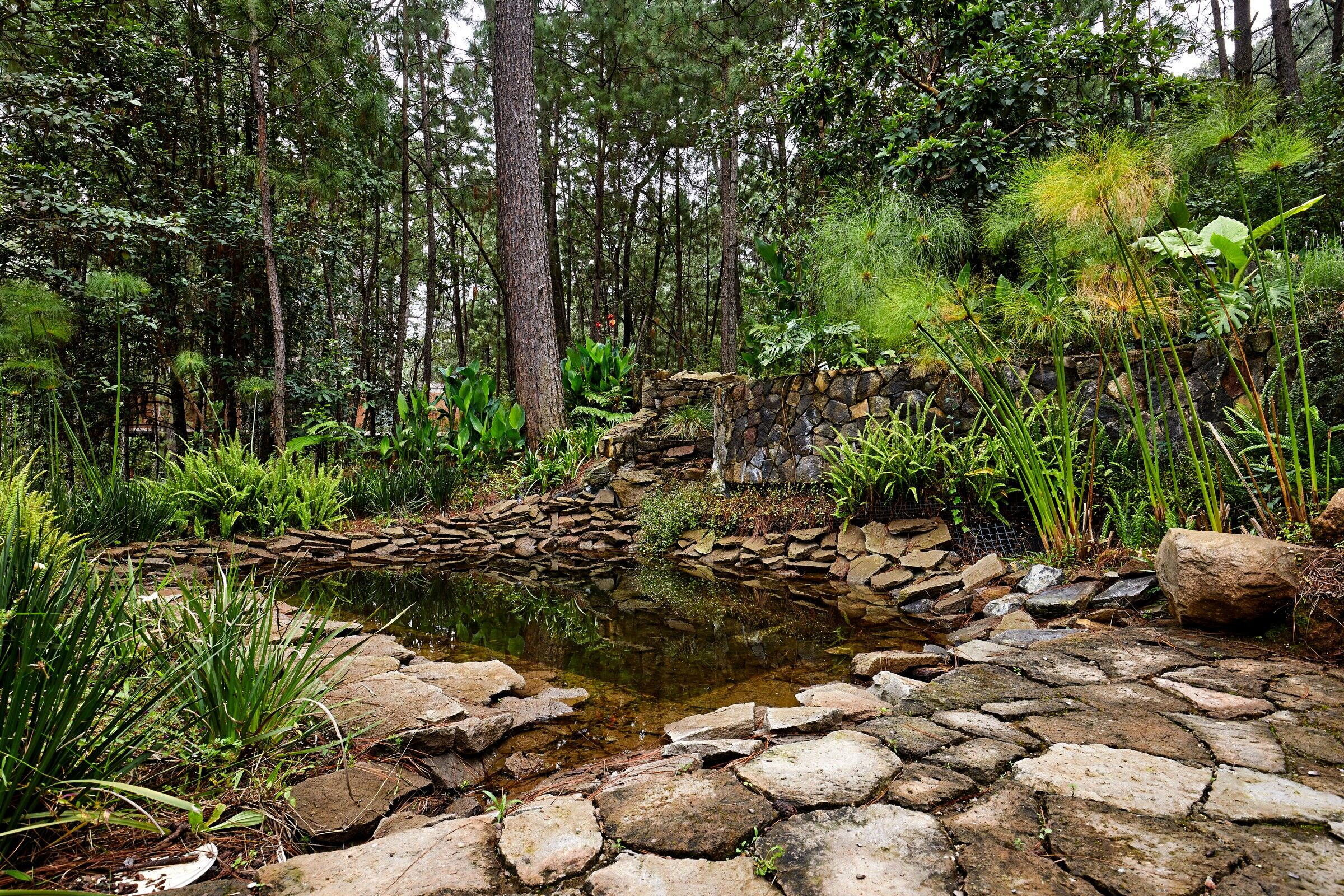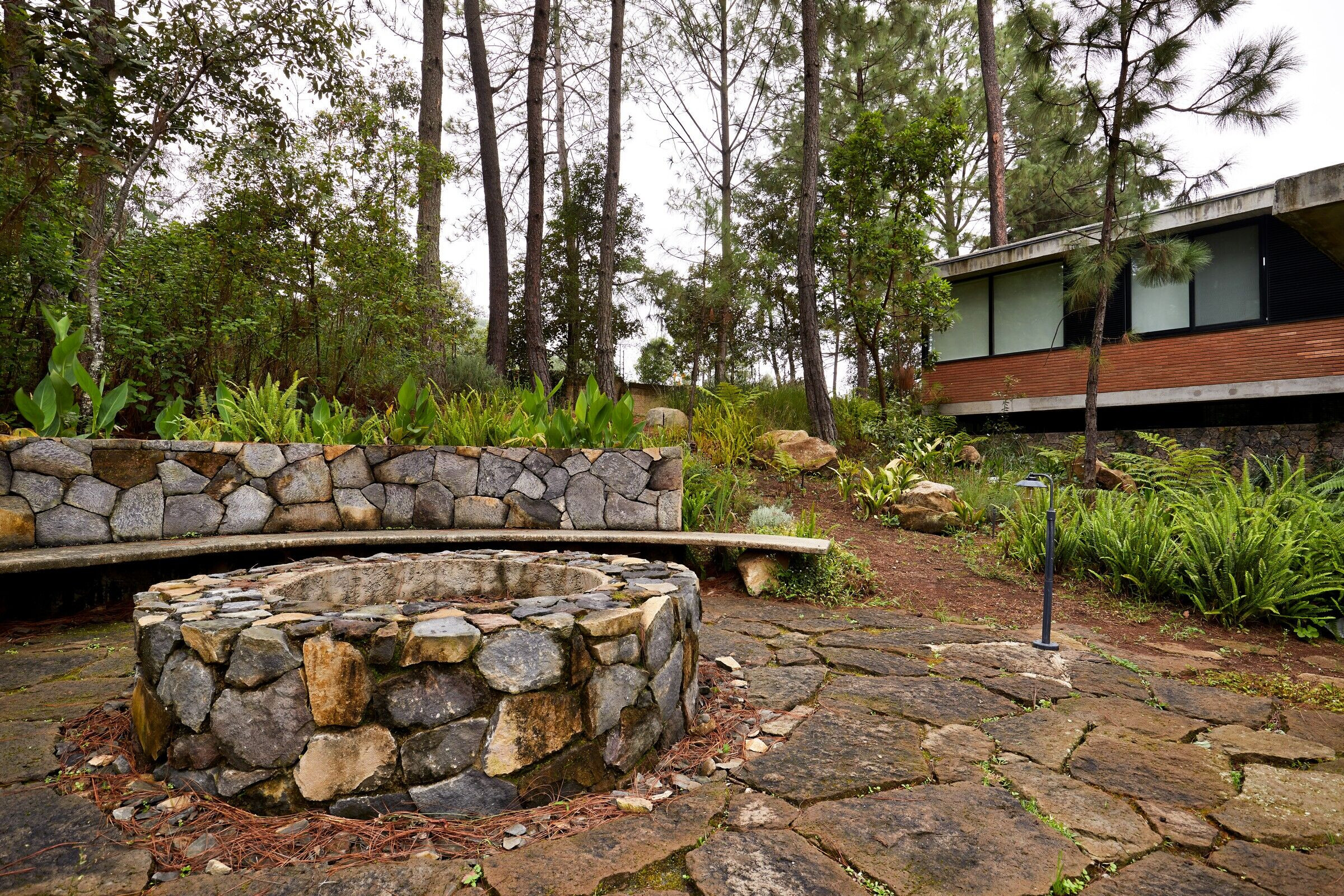 Material Used :
Flooring: Travertine marble
Interior furniture:
Fabric and metal legs, Groundpiece Sofa, Flexform
Natural oak + leather, Flora Chair, Camerich
Glass and dark oak, Interior Dining Table, designed by ASHO
Leather Bed, designed by ASHO
Exterior furniture:
Tzalam wood and fabric, designed by ASHO
Dinning Table, Oak dark Wood and Granite, Lazy Table, ARTELINEA