In 1965 it was converted to a co-ed school in the rapidly growing center of town. Casa Escuela closed its doors in 2011 until it was purchased by its current owners, in 2018 who re-opened the space with the idea of transforming it into a community hub for learning and lived experiences across a variety of cultural and artistic disciplines.
To nature our collaborative knowledge, honoring Mexican tradition and building bridges with other territories. To unite creations and find other in the magic that occurs when we work together
Casa Escuela is a multi-disciplinary residency based in the center of Merida, Yucatan. Sited in a former schoolhouse, we host artists, creatives, teachers, and chefs to bring inspiration in their disciplines and create unique shared experiences with the local community.
A sanctuary in the center of Merida's abundant and diverse city life.
Casa Escuela is a century old architectural beauty where memories of the past and hopes for the future have found a home.
Recoverd the original construction method and restore it as it was originally conceived, Build a new addition with a clear reinterpretation of the traditional Colonial Home with contemporary Design
Team:
Architect: Ezequiel Farca
Designer: Monica Calderon
Photographer: Fernando Marroquin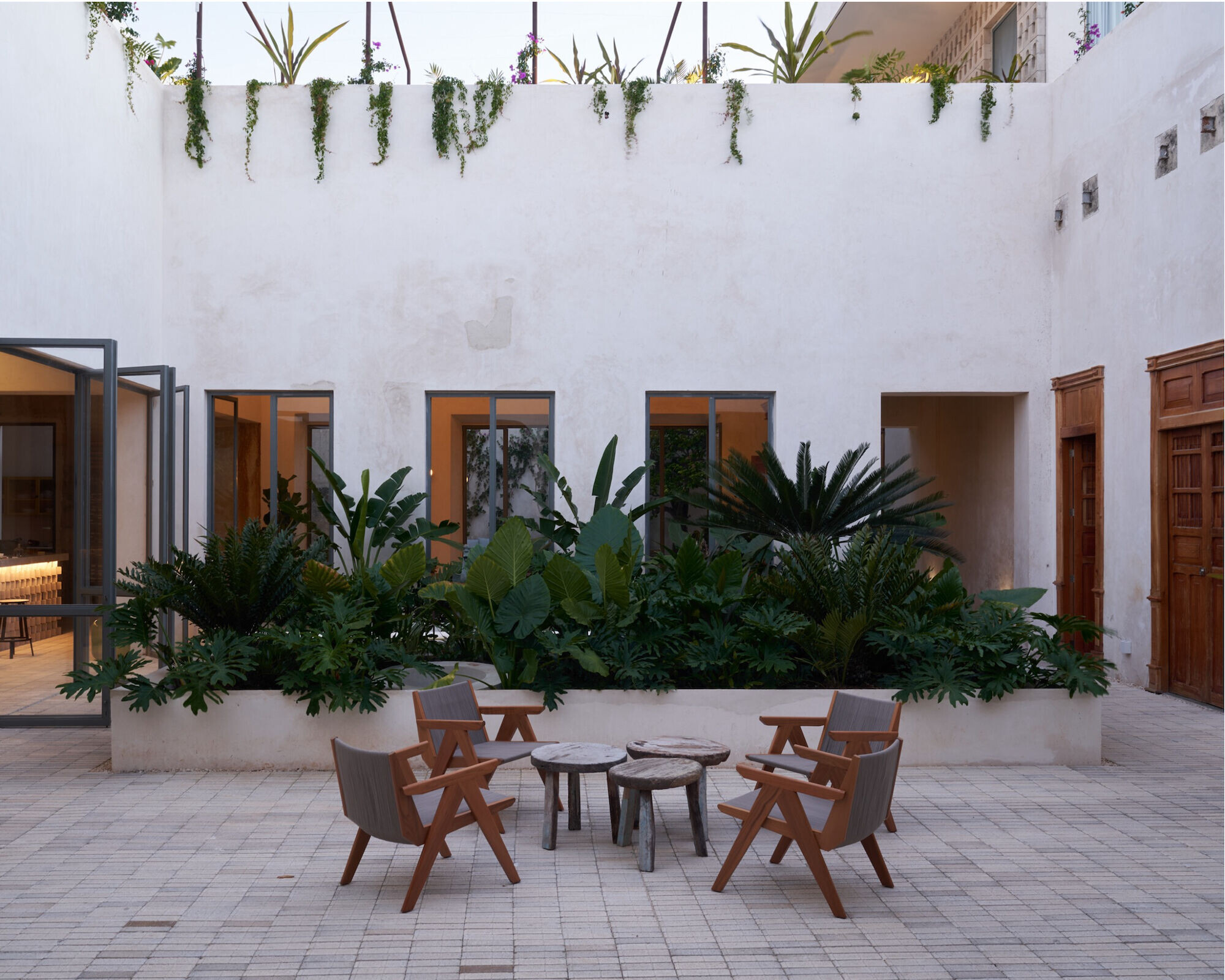 Materials Used:
A concrete Lattice was designed to give privacy to the bedrooms. Permeable outdoor concrete floors so rain water could be captured and reused